DECATUR — For more than 80 years, the Barn Colony Artists have used their time to not only create artwork, but to encourage and educate others in the arts.
"We have a lot of members participating," said Cheryl Durban, Spring Show committee member.
Jami Fawley, Anne Lloyd Gallery Coordinator, has welcomed the Barn Colony Artists back to the art center. "They are a huge part of Decatur," she said. "They have been around for quite some time. They are a real community treasure. To have a group of artists that work and encourage each other in the arts is a benefit."
Last year's Barn Colony Artist Spring Show was cancelled just when events and activities were being closed to the public due to the pandemic. "It was just too risky," Fawley said. "They just weren't comfortable."
The Anne Lloyd Gallery will be open for viewing the artwork. In order to display the work, Durban and other members of the Spring Show committee had to make adjustments to this year's exhibit. Receptions and dinners have been cancelled. "This year, it's not a good time to get a lot of people together in a small space," she said.
Otherwise, the committee has kept the Spring Show as traditional as possible. Artist Michael Delaney will be judging more than 70 pieces of artwork, including paintings, sculptures and other media. Awards will be given in three categories; novice, amateur, and experienced. Best of Show will be given to amateur and experienced artists.
This year's show is dedicated to the memory of Ken Moser, who passed away in December 2019. "He was a very much loved person in Decatur," Durban said.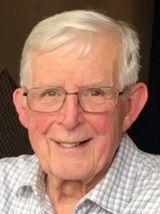 Moser was a member of the Barn Colony Artists, having served as president and treasure through the years.
"He was extra special," Durban said. "He and a few other people held it together when the times got tough."
Artists who are interested in joining the Barn Colony Artists, can contact the Decatur Area Arts Council. Yearly dues of $80 are required. Meetings are conducted on Mondays at the arts council.
"We meet when possible," Durban said. "When we're not having a pandemic."
ANNE LLOYD GALLERY. The Decatur Area Arts Council downtown gallery will feature the Barn Colony Artists Annual Show.
BLUE CONNECTION. The Millikin University's student-run art gallery will be closed until further notice.
CENTRAL ILLINOIS TITLE COMPANY. Sue Watts will be featured at the S. Water St. location through May.
DECATUR AIRPORT GALLERY. The artwork of Rae Nell Spencer will be on display again at the Airport Gallery throughout May.
FLOURISHES GALLERY AND STUDIOS. The downtown Shelbyville gallery will feature artwork from Painted Ladies, Arts with a View, in the gallery's Main Street location during individually selected times. The opening will be from 1 to 3 p.m. Sunday, May 3, at 140 ½ E. Main St., Shelbyville. Check out the gallery's website for exhibits and further information. For an appointment, call (217) 827-5690.
GALLERY 510. The downtown gallery will feature the artwork of Sue Watts through May.
GIERTZ GALLERY. The Parkland College Gallery will feature Parkland Art and Design Student Artwork Showcase 2021, until May 29. For more information, visit Giertz Gallery at Parkland College Facebook page or www.artgallery.parkland.edu.
HISTORY ROOM. Decatur Public Library history room will feature exhibits regarding African American Genealogy Society and Evelyn Hood, old Decatur newspapers 1862 and 1864, Longview Place and Wabash Crossing, random photos of old Decatur and past shopping centers and small malls.
LINCOLN ART INSTITUTE. The Logan County Artists' Lincoln gallery will feature a solo artist beginning May 13. For future visits, call (217) 651-8355 for an appointment.
ROCK SPRINGS NATURE CENTER. Rock Springs Nature Center's will feature Kattina Williams' photography in the south gallery of the nature center. The north gallery will display the photographs of Curt Knapp.
The exhibits will be on display throughout May and June.
TARBLE ARTS CENTER. The Eastern Illinois University gallery features "Press Play," a site-responsive digital exhibition of video and audio artworks, is available in EIU trees and architecture with words, music, movement, and art. QR codes and a call-in phone number are located throughout the green spaces that surround the building. For further information, call (217) 581-2787 or email tarble@eiu.edu.
UNIVERSITY GALLERIES. The Illinois State University art gallery will schedule appointments for gallery visits. The current exhibits will include Chicago-based artist Alice Hargrove's photos, videos and audio in "The Canary in the Lake."
Ashley Jude Jonas' exhibit "Not Knowing" will feature photographs, drawings and other mediums. Both exhibits will be on display until May 16.
UPSTAIRS GALLERY. Dan Modzelewski will be featured at the Decatur Public Library's second floor gallery.
WILDFLOUR ARTISAN BAKERY CAFE. Michael Delaney's artwork will be the featured artist through May.
---
FROM THE ARCHIVES: Decatur Area Arts Council
Contact Donnette Beckett at (217) 421-6983. Follow her on Twitter: @donnettebHR