The cast will be performing the musical "Once on this Island" for a chance to be onstage during the festival in Champaign in January. According to its website, the Illinois High School Theater Festival is the largest and longest running noncompetitive high school theater festival in the nation.
"They aren't choosing on how good they are," said English teacher and director Nathan Bohannon. "They want a variety or a representation of the state."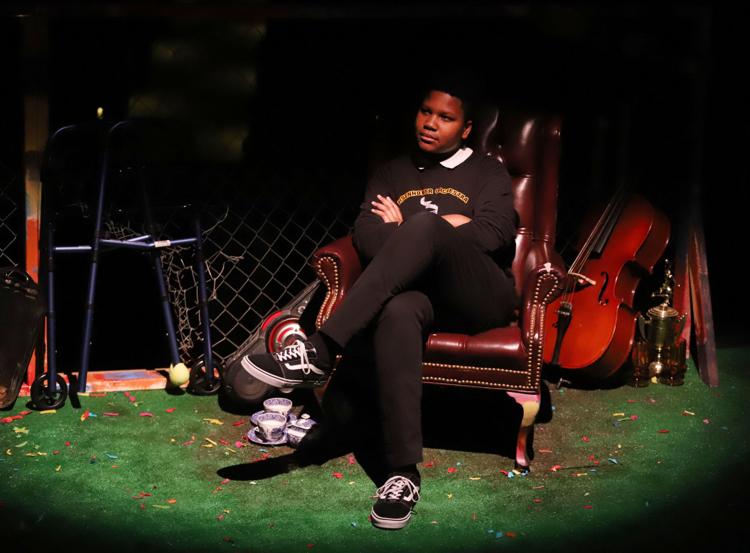 "Once on this Island" will have performances Nov. 1 to 3 in the Eisenhower auditorium. Tickets are $13. With each ticket sold, $3 will help defray costs associated with attending the Illinois High School Theater Festival.
Bohannon said he was encouraged to apply by a festival representative, and because the festival is in January, the school moved its show from spring to fall. "Once on this Island" was also chosen as a way to find a personal connection with the audience.
"It is the idea of sacrifice and acceptance," Bohannon said. "Our kids connect with that."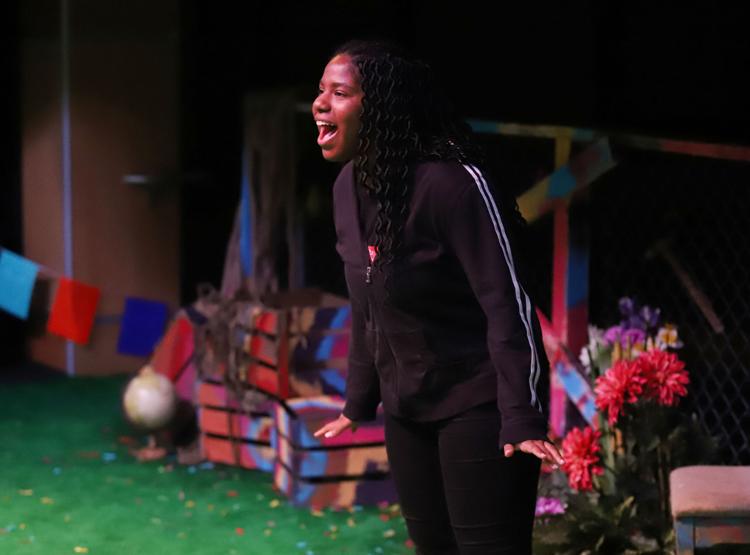 "You just have to watch the rest to find out," sophomore Nicayla Moy said.
Nicayla, a member of the cast's ensemble, said the opportunity to perform as part of the Illinois High School Theater Festival only adds to the excitement of Eisenhower's production.
"This hasn't happened to this school," she said. "If they see us doing the best of our abilities, we are going to get in. All of us have the mentality that we are going to get in."
Sophomore Betty Grider is the student director, and she said the play has brought to light many of her classmates' talents and strengths.
"This show is easy to get into because it has so much energy," she said. "We have a lot of good talent."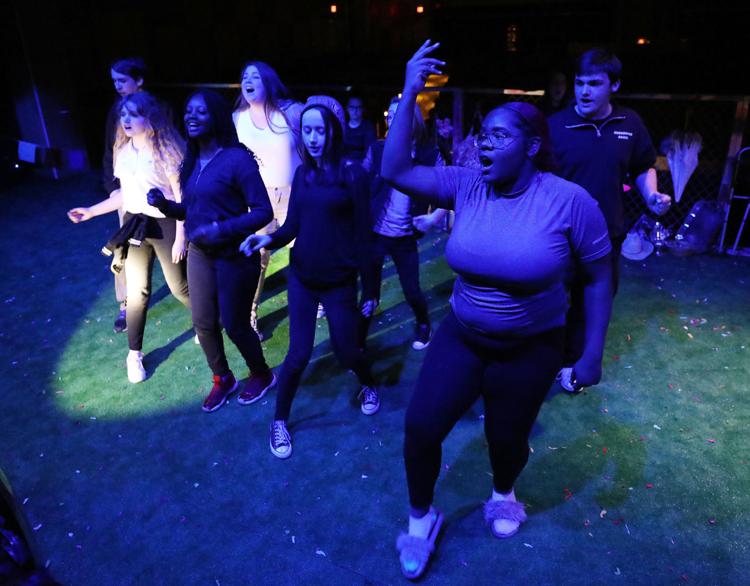 The play will be performed in the round, where the audience is closer to the cast and surrounds the actors.
Actor and senior DJ Roberts finds performing in the round to be challenging.
"I have to try a lot harder," he said. "I may be 2 feet away from somebody. They will be able to see an emotion easier."
DJ said the crowds should expect more interaction.
"It's not like one of those musicals where you can sit back in the audience," he said. "It will be right in front of you."
Nicayla said she and the cast view this musical as any other, but with a little more expectation for the Illinois High School Theater Festival.
"We see it as another opportunity to get what we do out there," she said. "This is a big opportunity for us."
Betty is looking forward to the opportunity to perform at the festival, not just because others will see her school's performance, but because she wants to see theirs.
"We get to see other shows and how productions are made on a much bigger scale," she said.