DECATUR — Art teachers often encourage the public to see their students' work.
This year the teachers will be highlighted.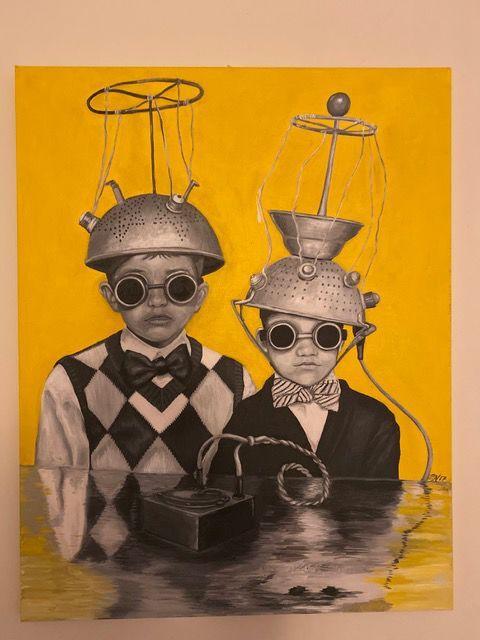 Because of the COVID-19 restrictions, the students will not have a show. But the teachers will be featured again at Gallery 510.
"It's another way to encourage art-making, too," said Barbara Dove, Gallery 510 Executive Director. "Our teachers deserve being lifted up and their artwork promoted."
Gallery 510 and other downtown galleries are still unable to host the First Friday reception. "Therefore, the teachers won't be able to talk to us about their work," Dove said.
Instead the teachers and the information about their artwork can be found in Gallery 510 newsletter by visiting www.gallery510.org.
The Young Artist Showcase will return in January 2022.
Area art teachers were contacted inviting them to exhibit their artwork this year.
"It has been a difficult year for our teachers to adjust to online teaching which takes more of their time," Dove said. "We appreciate these artists and teachers for taking the extra time to prepare their work for the exhibit with us this January."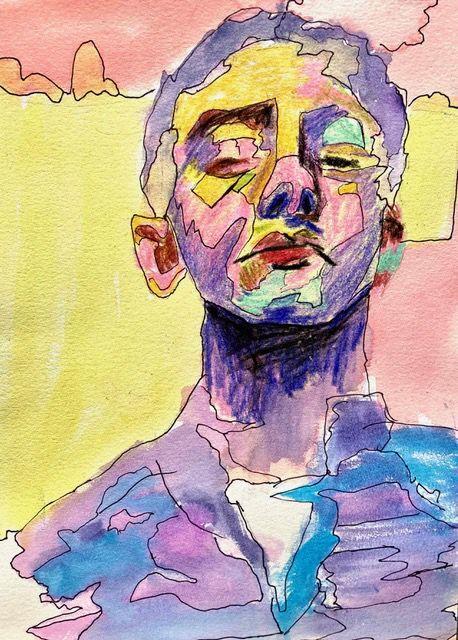 Sullivan High Schools art teacher Melissa Nichols was one of the five teachers invited to exhibit their work. Other teachers include Casey Wilen and Andrew Jones from MacArthur High School, Kathy Ganley from Johns Hill Magnet School, and Riley Snyder from William Harris Learning Academy.
Nichols has had her work shown in Sullivan at an event sponsored by the local arts council.
"I was excited to be able to share my work," she said.
Nichols' most recent works are based on vintage photos. "Which tell a story that is somewhat strange," she said. "Also, I like to paint glamorous stars of the past. Most of these are painted on canvas with acrylics."
The reactions from Nichols' students about her paintings and the show has been supportive and positive, she said.
"Many of them are completed in the classroom along with their canvas projects," she said.
ANNE LLOYD GALLERY. The Decatur Area Arts Council will be closed to the public while they prepare for next month's display.
BLUE CONNECTION. The Millikin University's student-run art gallery will be closed until further notice.
DECATUR AIRPORT GALLERY. Barn Colony Artists will be on display again at the Airport Gallery throughout January.
FLOURISHES GALLERY AND STUDIOS. The downtown Shelbyville gallery will feature artwork in the gallery's Main Street location during individually selected times. Check out the gallery's website for exhibits and further information. For an appointment, call (217) 827-5690.
GALLERY 510. The downtown gallery will feature five local art teachers during the month. The works of Casey Wilen and Andrew Jones from MacArthur High School, Melissa Nichols from Sullivan High School, Kathy Ganley from Johns Hill Magnet School, and Riley Snyder from William Harris Learning Academy will be on display.
Chance Justice from St. Teresa High School will be featured as Student of the Month through January.
GIERTZ GALLERY. The Parkland College Gallery will feature the virtual gallery of the Parkland Art and Design Faculty Exhibition. For more information, visit Giertz Gallery at Parkland College Facebook page or www.artgallery.parkland.edu.
HISTORY ROOM. Decatur Public Library history room is temporarily closed.
PERKINSON ART GALLERY. The gallery located in the Kirkland Fine Arts Center will showcase the works from their permanent collection until Jan. 22, 2021.
ROCK SPRINGS NATURE CENTER. Rock Springs Nature Center's will feature Melody Arnold's photography in the south gallery of the nature center. The north gallery will display the works of Decatur Camera Club.
The exhibits will be on display in January and February.
TARBLE ARTS CENTER. The Eastern Illinois University gallery will be closed until further notice. However, "Press Play," a site-responsive digital exhibition of video and audio artworks, is available in the trees and architecture with words, music, movement, and art. QR codes and a call-in phone number are located throughout the green spaces that surround the building. For further information, call (217) 581-2787 or email tarble@eiu.edu.
UNIVERSITY GALLERIES. The Illinois State University art gallery will be closed to the public until further notice. For more information on future exhibits, visit galleries.illinoisstate.edu.
UPSTAIRS GALLERY. Sue Goodpaster will be featured again at the Decatur Public Library's second floor gallery.
---
Children make bubble art with the Decatur Area Arts Council
PHOTOS: Children make bubble art with the Decatur Area Arts Council
GALLERY-Bubble-Art-Class-061120-1.jpg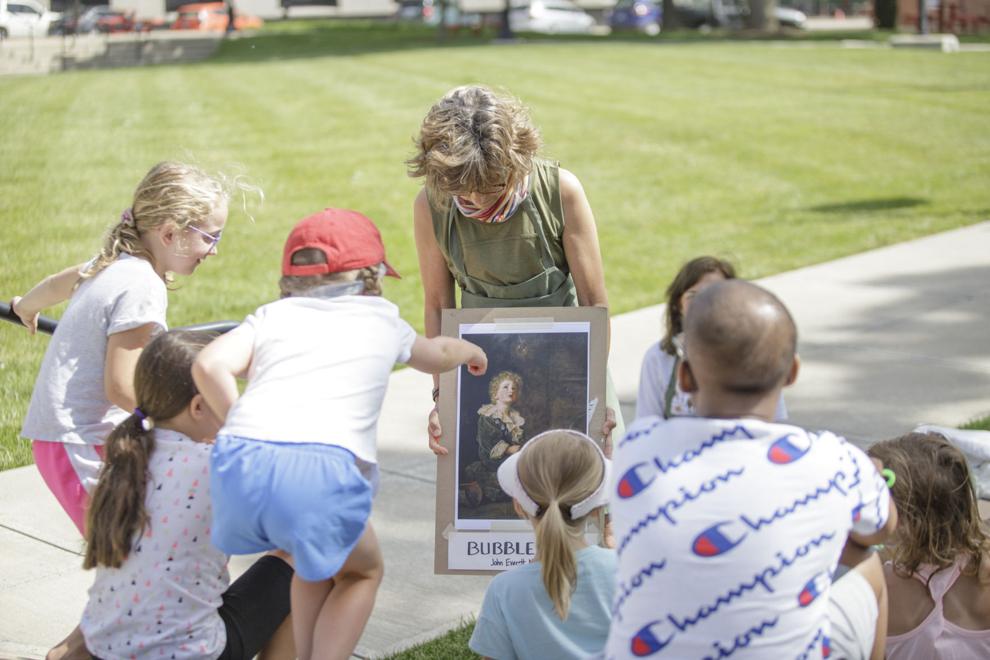 GALLERY-Bubble-Art-Class-061120-2.jpg
GALLERY-Bubble-Art-Class-061120-3.jpg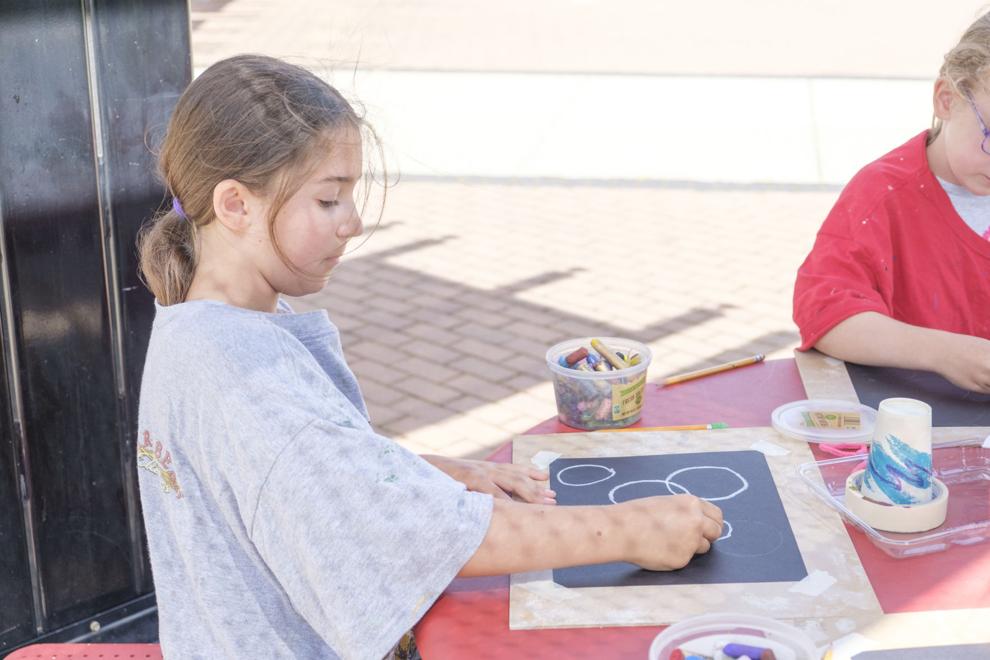 GALLERY-Bubble-Art-Class-061120-4.jpg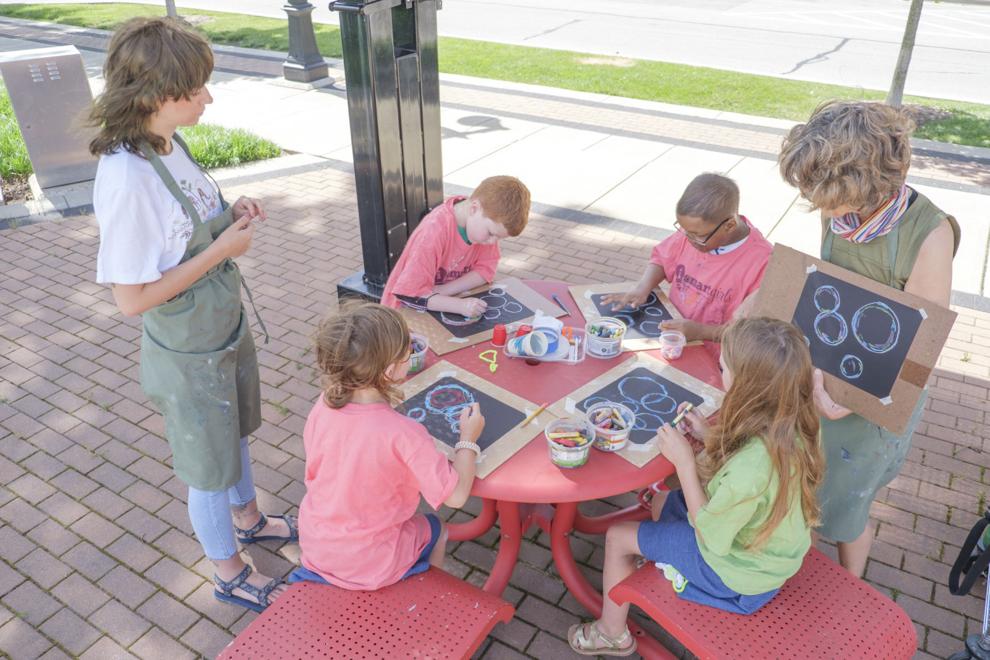 GALLERY-Bubble-Art-Class-061120-5.jpg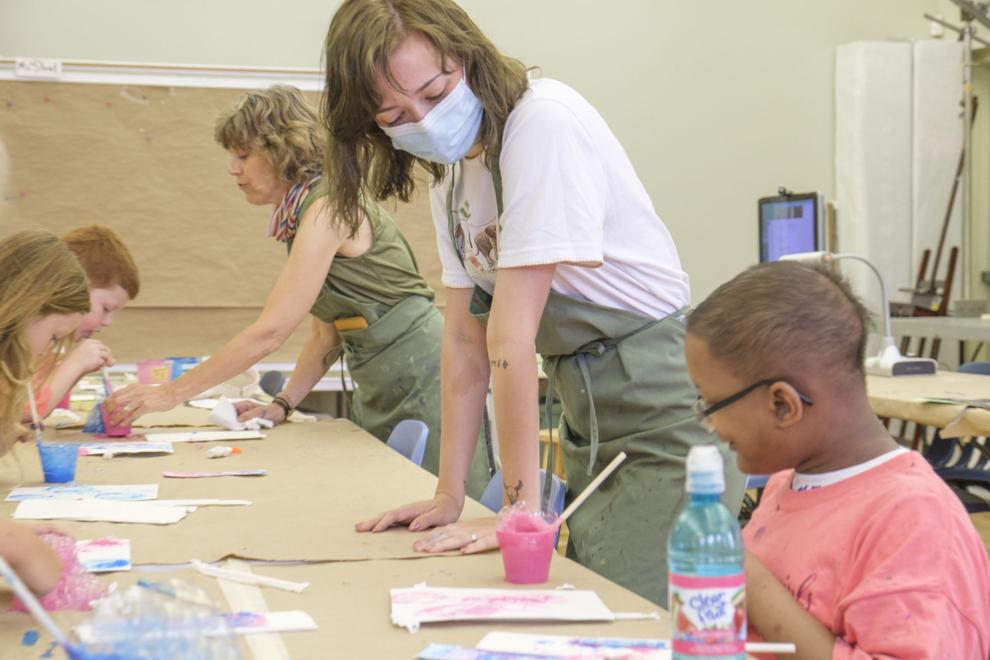 GALLERY-Bubble-Art-Class-061120-6.jpg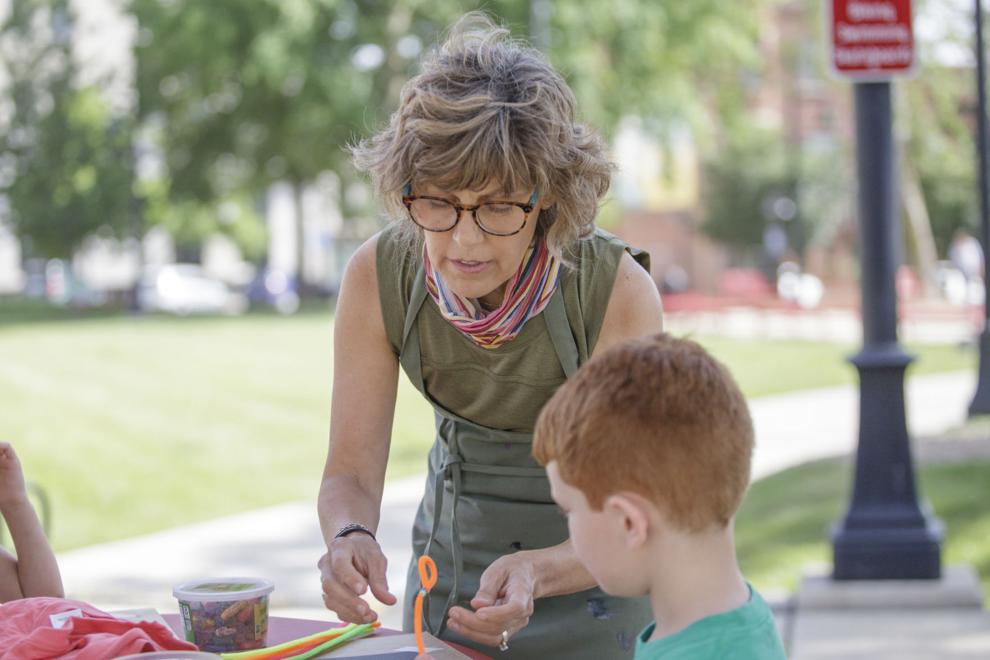 GALLERY-Bubble-Art-Class-061120-7.jpg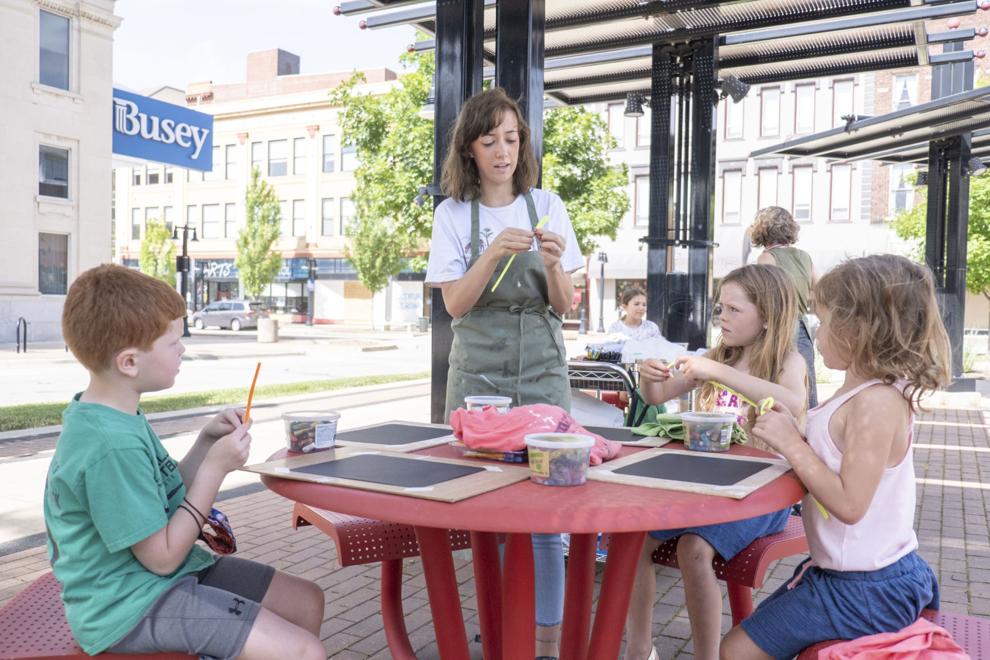 GALLERY-Bubble-Art-Class-061120-8.jpg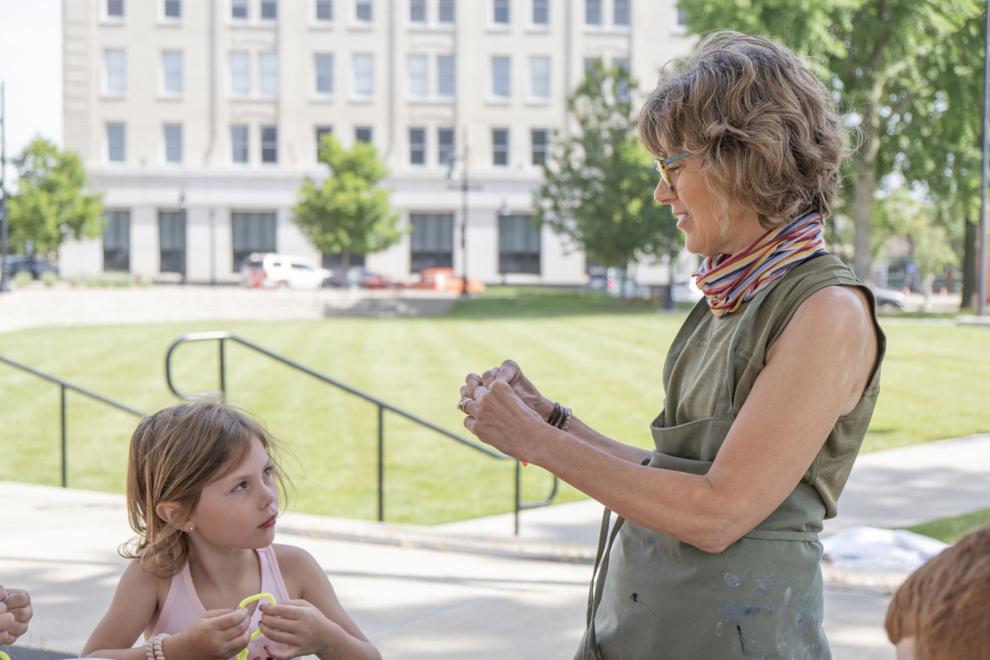 GALLERY-Bubble-Art-Class-061120-9.jpg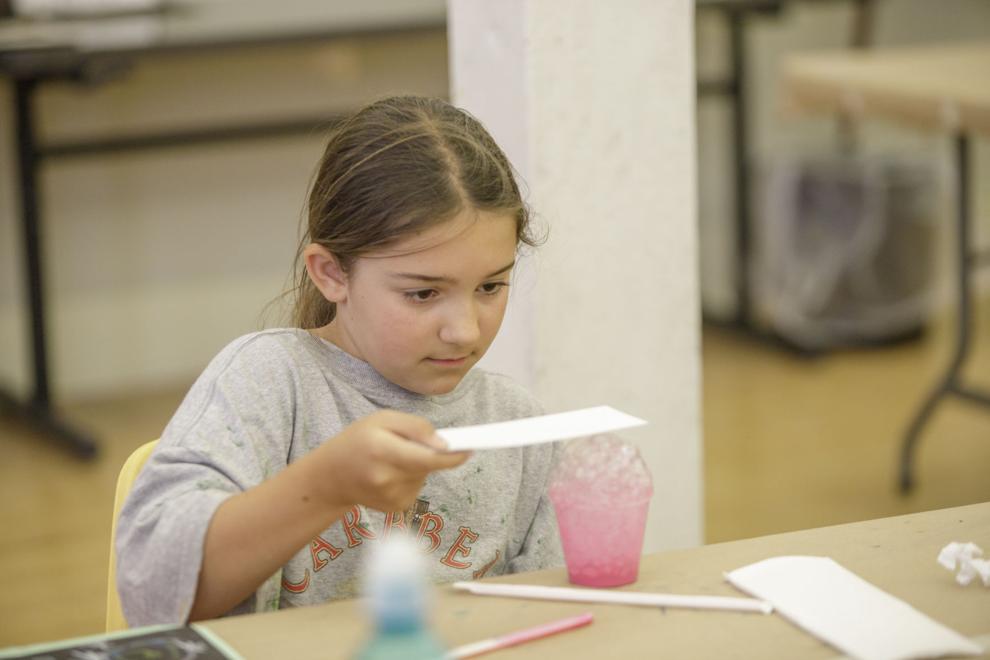 GALLERY-Bubble-Art-Class-061120-10.jpg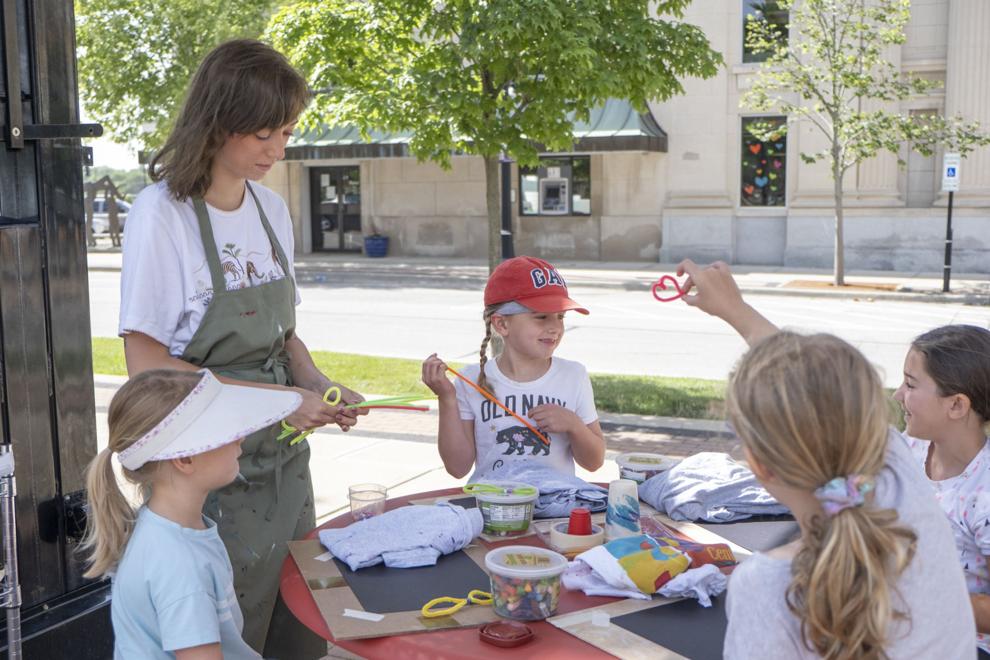 GALLERY-Bubble-Art-Class-061120-11.jpg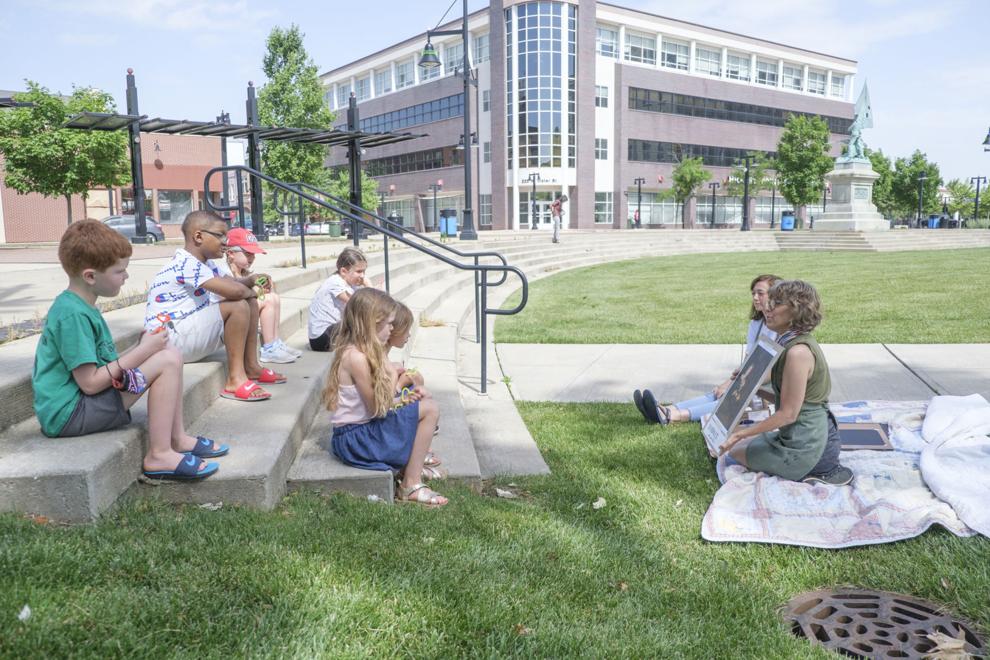 GALLERY-Bubble-Art-Class-061120-12.jpg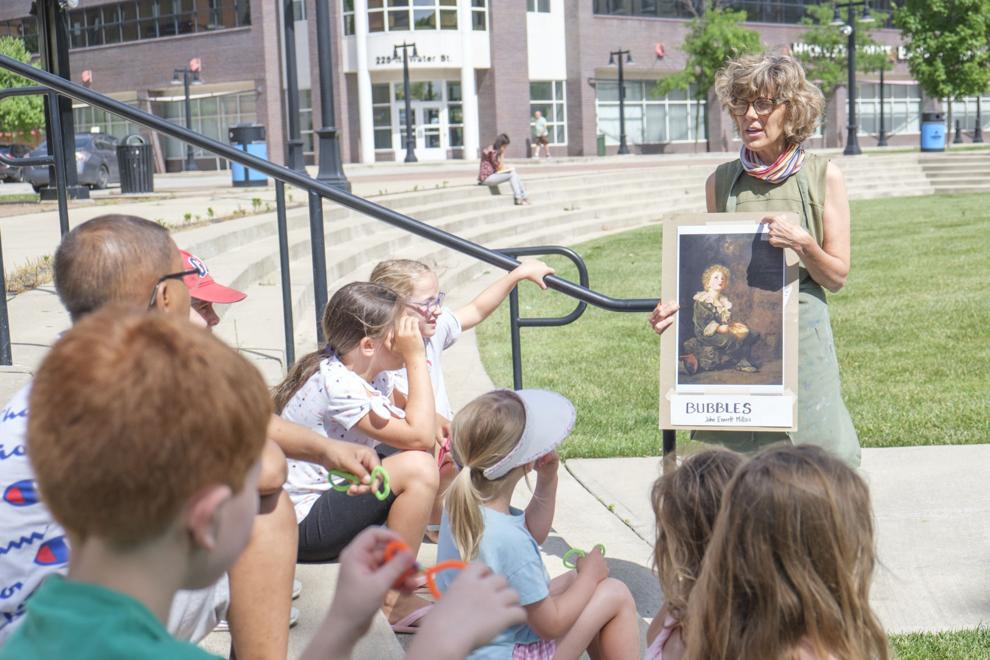 GALLERY-Bubble-Art-Class-061120-13.jpg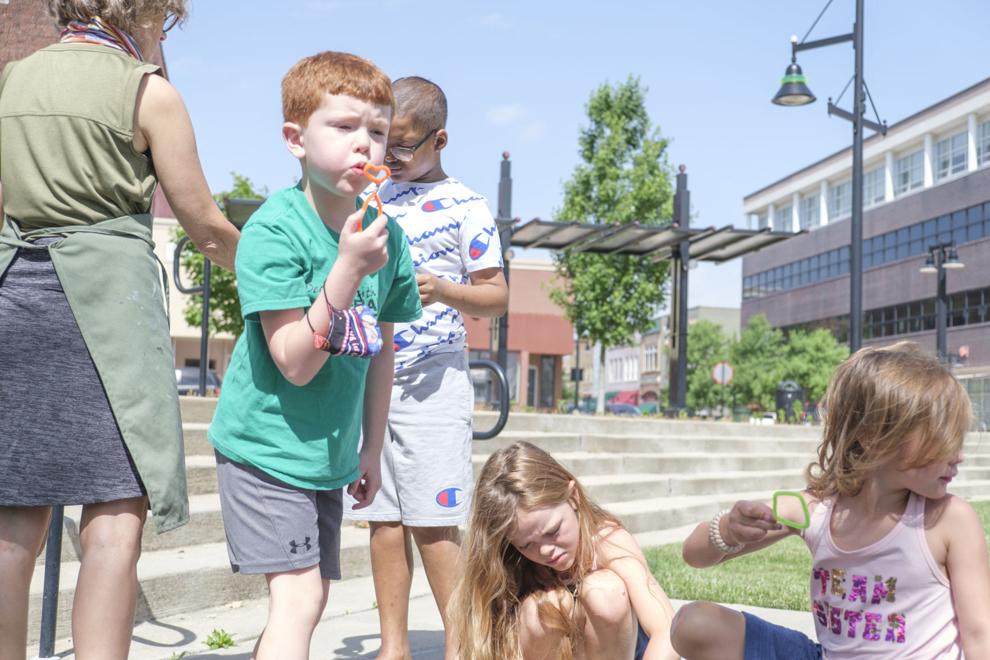 GALLERY-Bubble-Art-Class-061120-14.jpg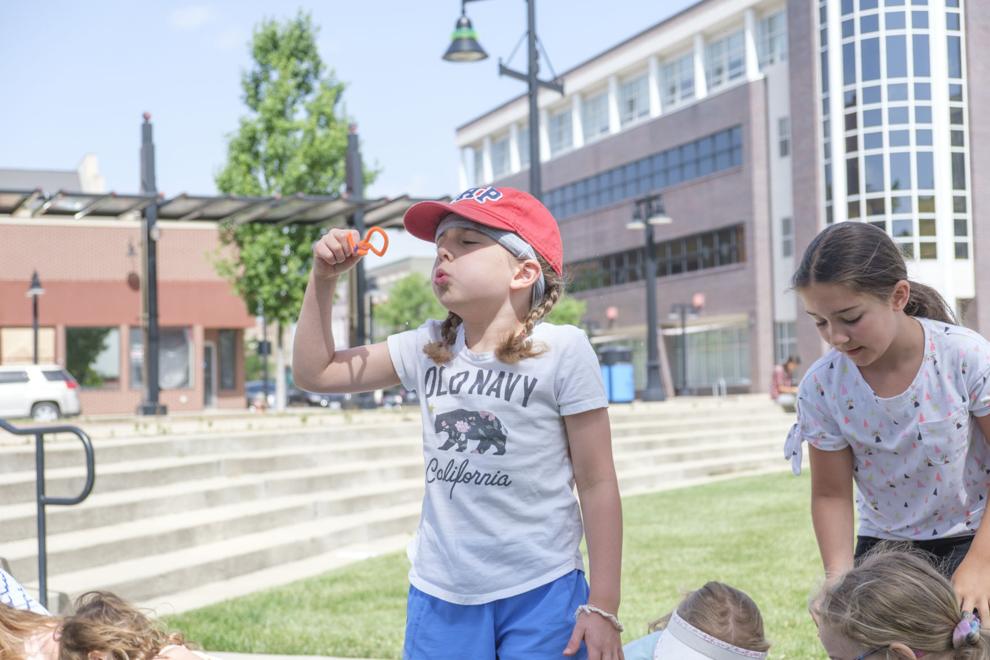 GALLERY-Bubble-Art-Class-061120-15.jpg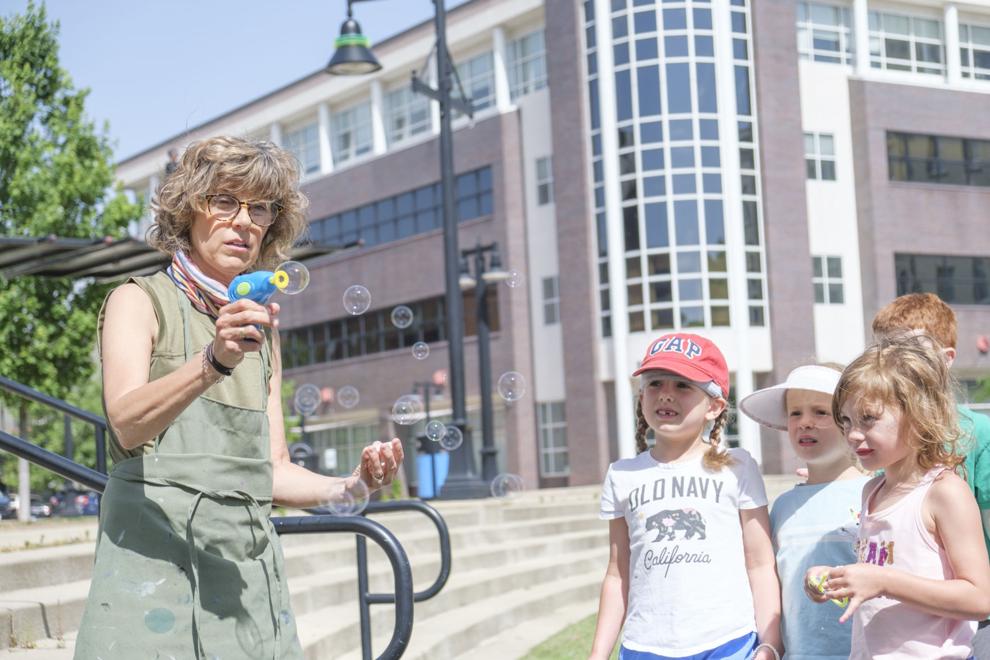 GALLERY-Bubble-Art-Class-061120-16.jpg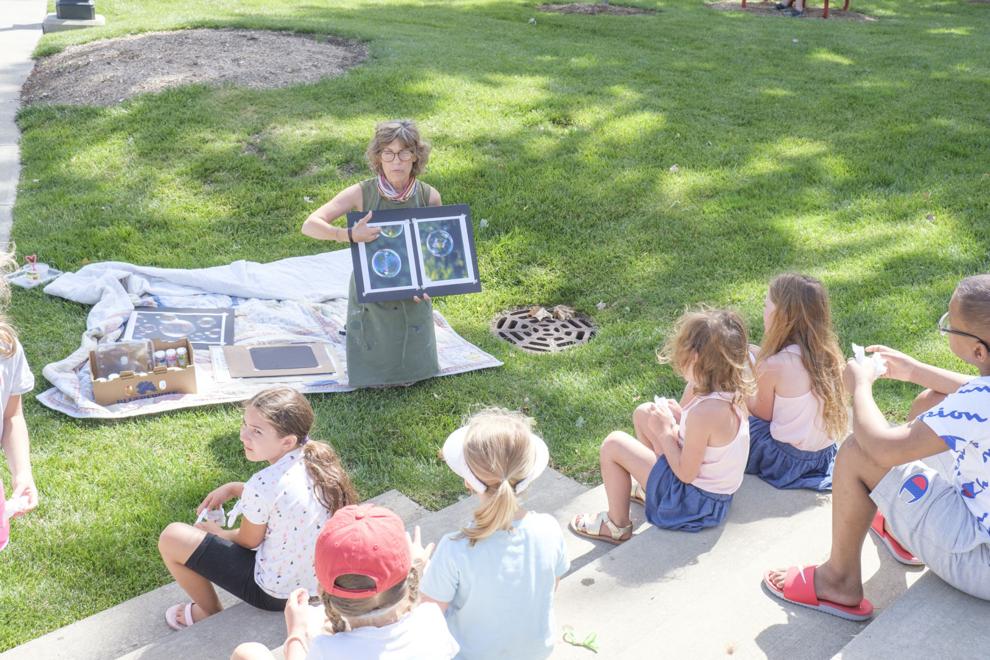 GALLERY-Bubble-Art-Class-061120-17.jpg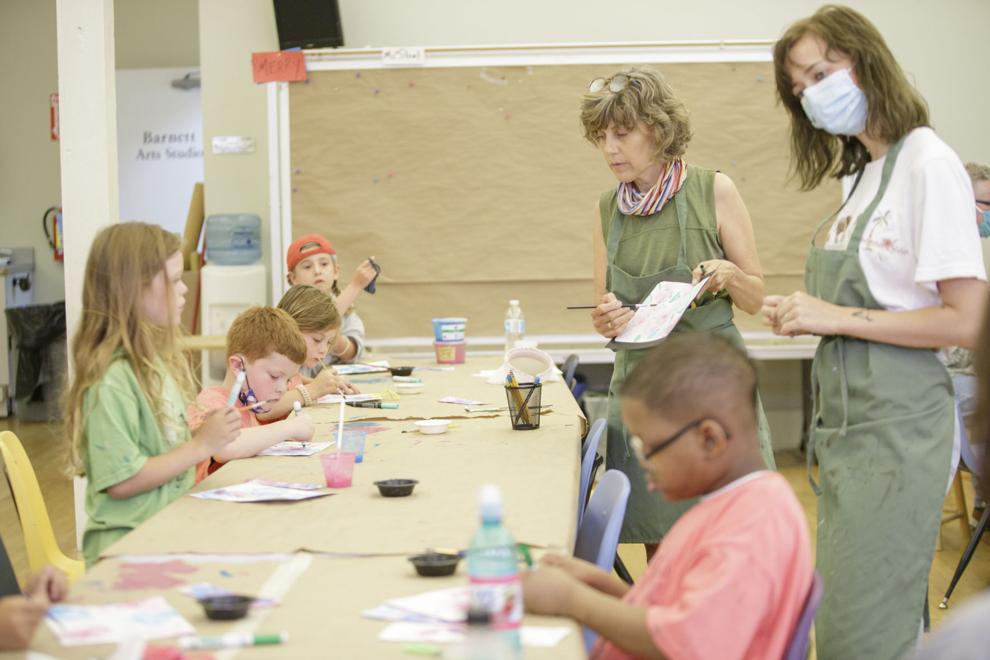 GALLERY-Bubble-Art-Class-061120-18.jpg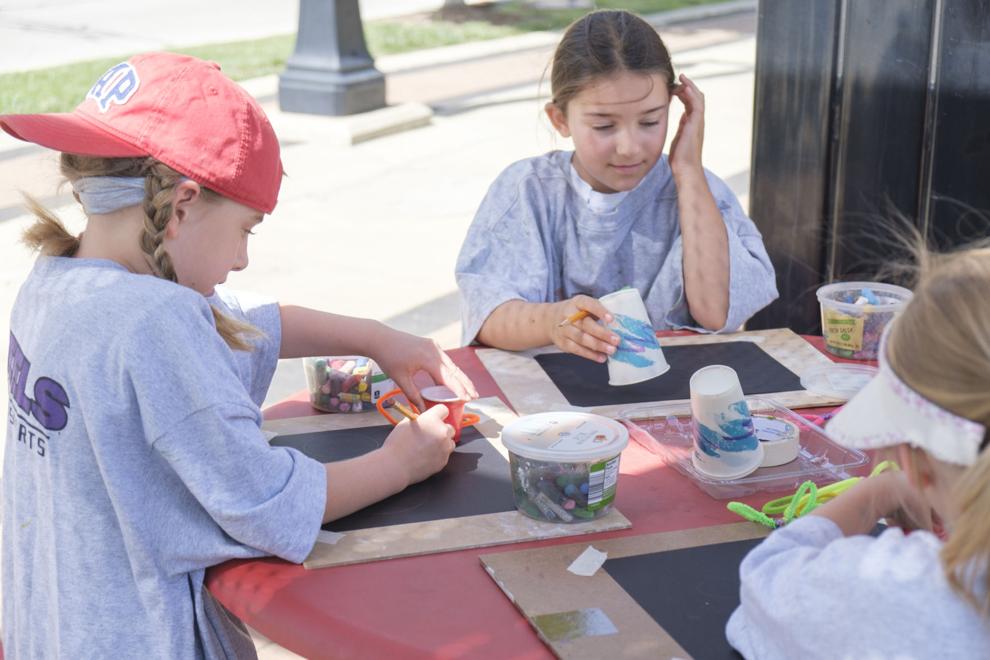 GALLERY-Bubble-Art-Class-061120-19.jpg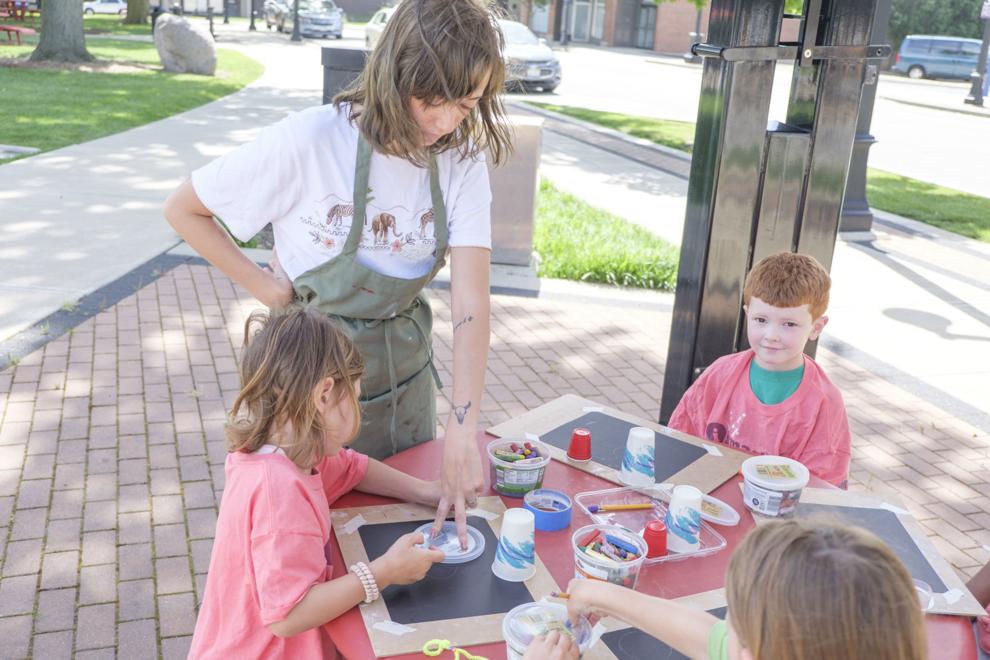 GALLERY-Bubble-Art-Class-061120-20.jpg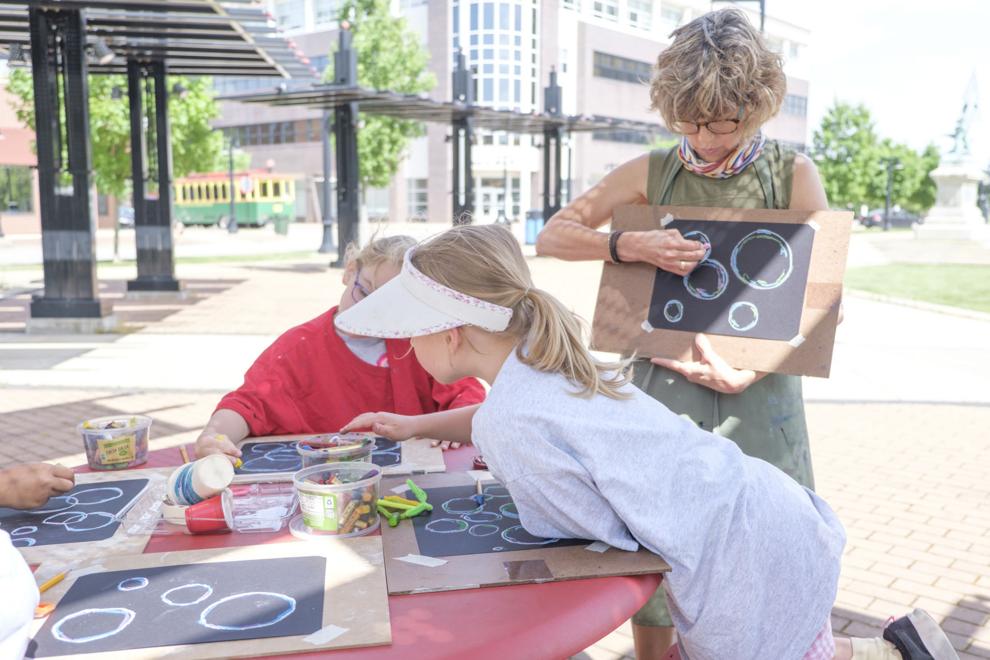 GALLERY-Bubble-Art-Class-061120-21.jpg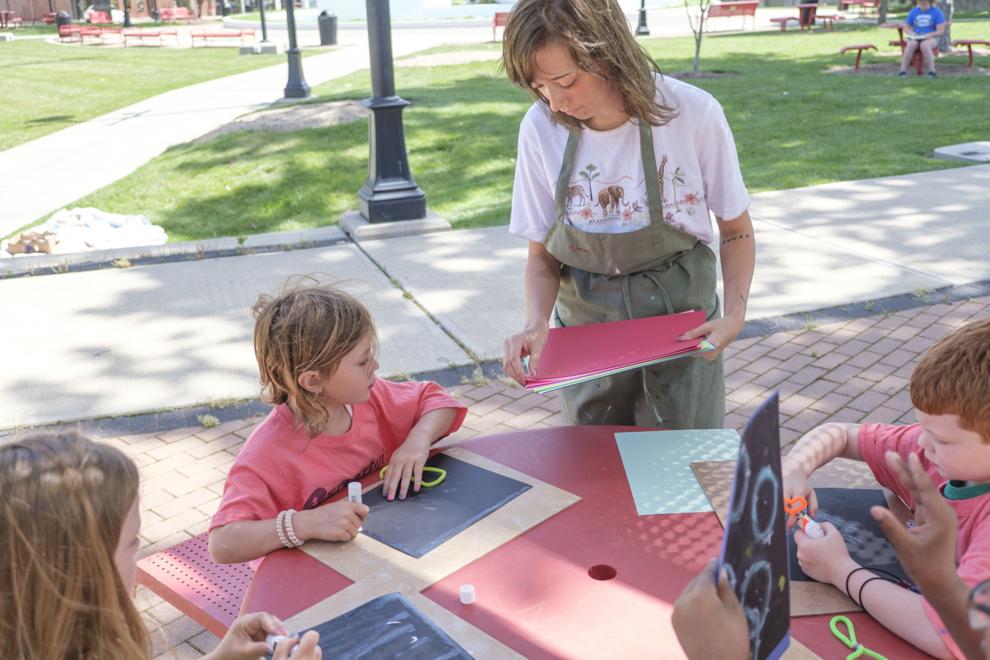 GALLERY-Bubble-Art-Class-061120-22.jpg
GALLERY-Bubble-Art-Class-061120-23.jpg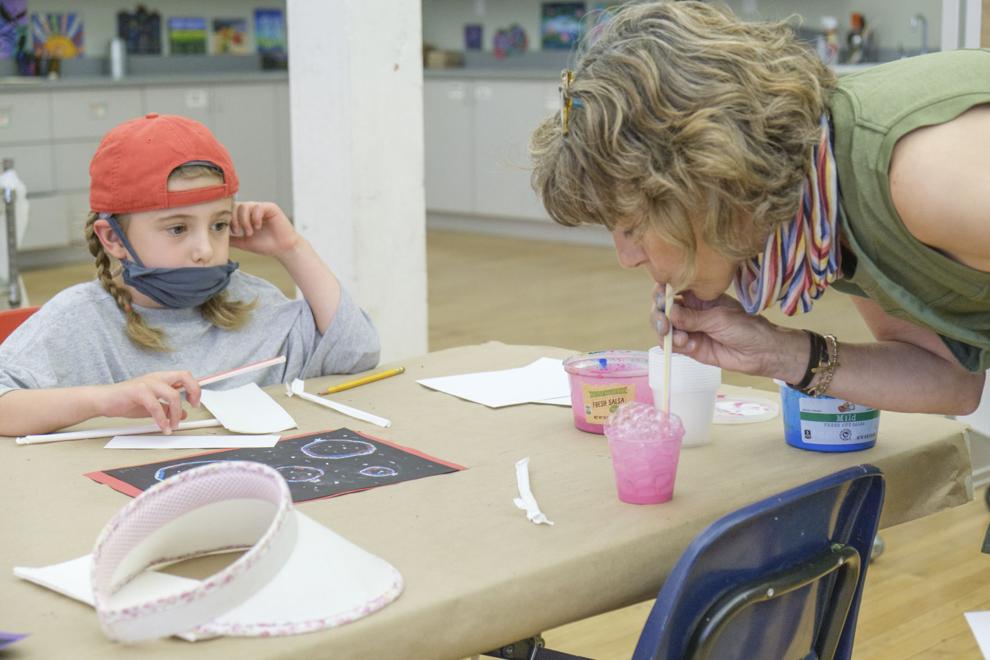 GALLERY-Bubble-Art-Class-061120-24.jpg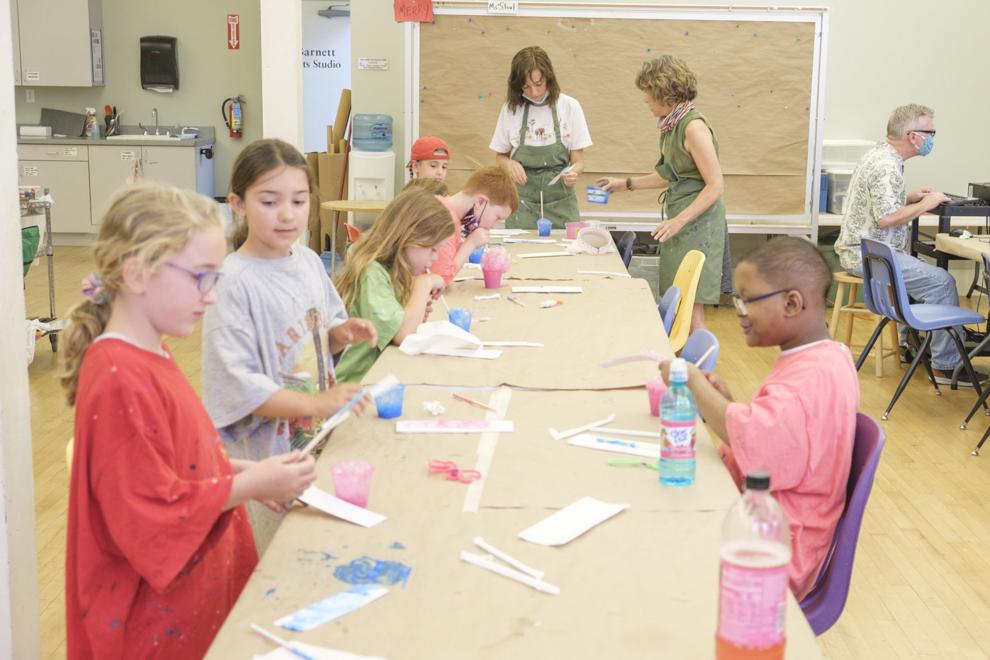 GALLERY-Bubble-Art-Class-061120-25.jpg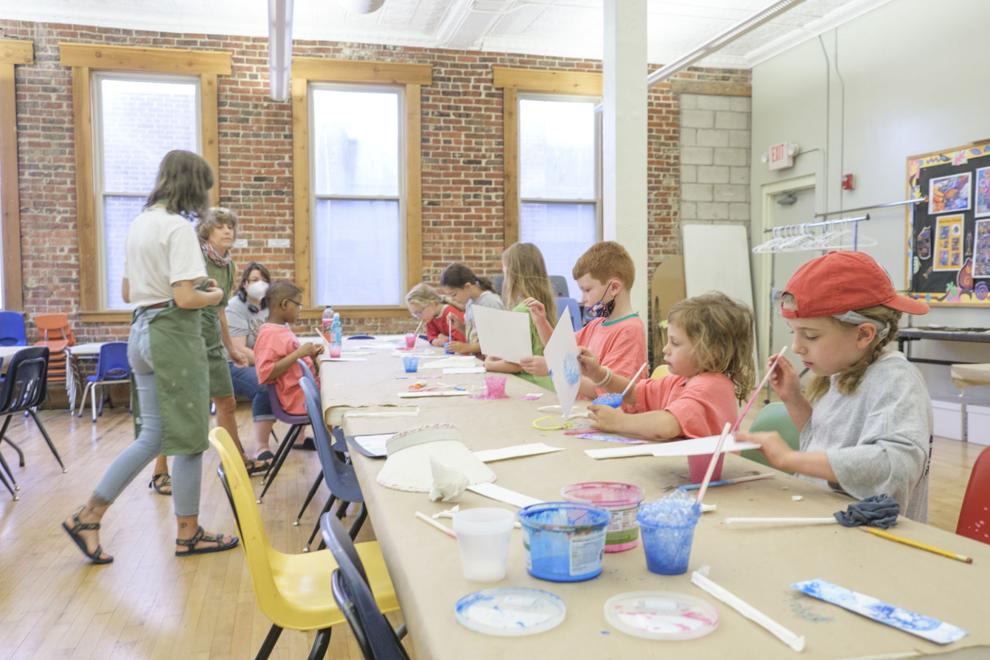 GALLERY-Bubble-Art-Class-061120-26.jpg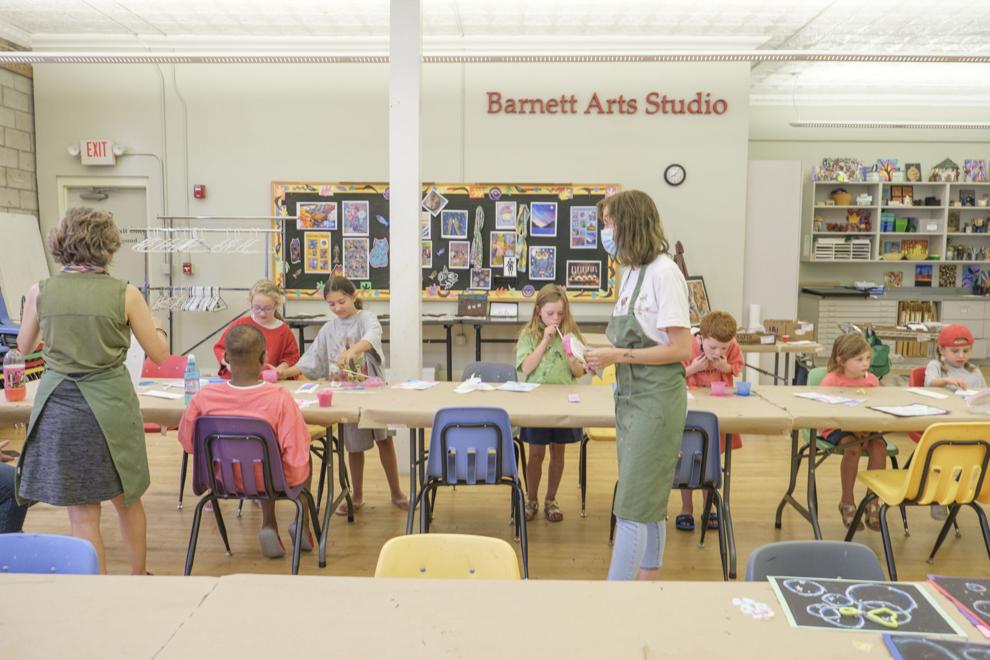 Contact Donnette Beckett at (217) 421-6983. Follow her on Twitter: @donnettebHR