DECATUR — Visitors to Scovill Zoo this summer will have a new attraction to see: animations created by Millikin University students. 
Students and the Decatur Park District Foundation on Tuesday afternoon unveiled the new artwork, "Stories," that will appear on the 20-foot "Learning Curve" sculpture. The curved steel LED sculpture at the entrance of the zoo, first installed in 2017, is designed to display images and animations over a square pool of water. 
"It is a multimedia canvas," said Jessa Wilcoxen, chairperson of Millikin's arts technology department. "We could put video, photography and animation on it."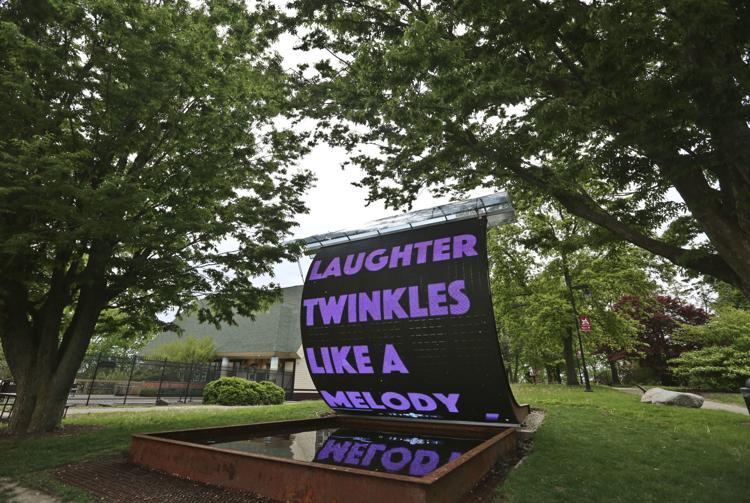 "They felt that this theme would be especially appreciated by the younger members in the community who frequently visit the zoo," Wilcoxen said. "It allowed them to make a moving piece that had a clear narrative and in some cases they were designed in a way to invite the viewer to complete the story in their own mind."
Millikin senior Stephen Gardner said he was honored to have his piece as part of the display. He created an animation feature about a man stranded on an island after an airplane crash. "It also has sound effects that are funny," he said.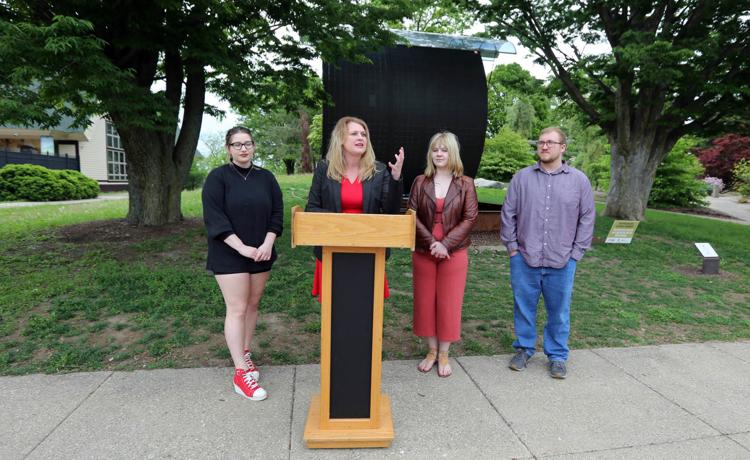 "Learning Curve" was created by Aaron McIntosh. He and his wife, Abi, own and operate both New Era Signs Inc. and the Standing Paddle Co., which offers kayak and stand-up paddleboard rentals on Lake Decatur. This is the second year that the structure has displayed the work of Millikin students, with last year's exhibition titled "Nostalgia."
Jill Applebee, director of the parks foundation, said the students' artwork was embraced by the public. "People loved the piece last year," she said. "It was exciting to see the partnership (between Millikin and the park district) come together."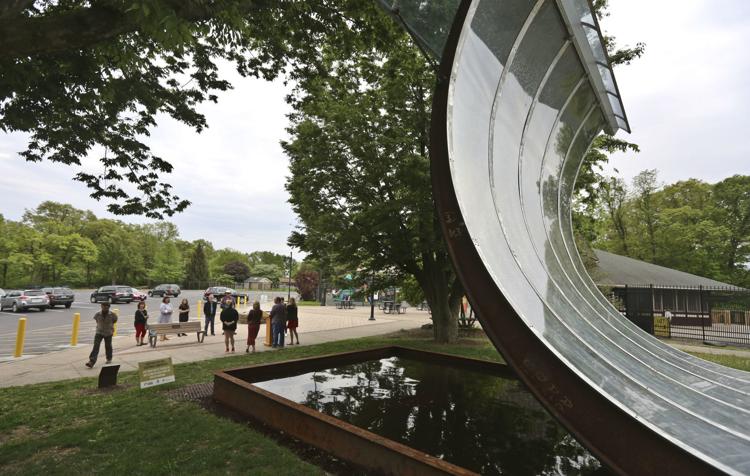 The large sculpture is a permanent piece and will remain in the same location, part of the Scovill Sculpture Park between the zoo and Children's Museum of Illinois. 
Three students and their work for this year's exhibit were chosen by Applebee, the park district's media team and McIntosh. "They were the ones who selected which works if any would be shown in exhibition," Wilcoxen said. "While the process of having works chosen to be exhibited was the same this year, the theme is quite different and the students involved are different."
Junior Carrie Thompson said she was surprised to find out her piece would be included. "Coming into Millikin, I didn't think I would have something this big ... in the middle of Decatur," she said.
Thompson, of Carbondale, describes her project as three genres in one. "I created a poem based on late-night drives with my friends," she said. "I then made an animation based off of each stanza and line and added music to it."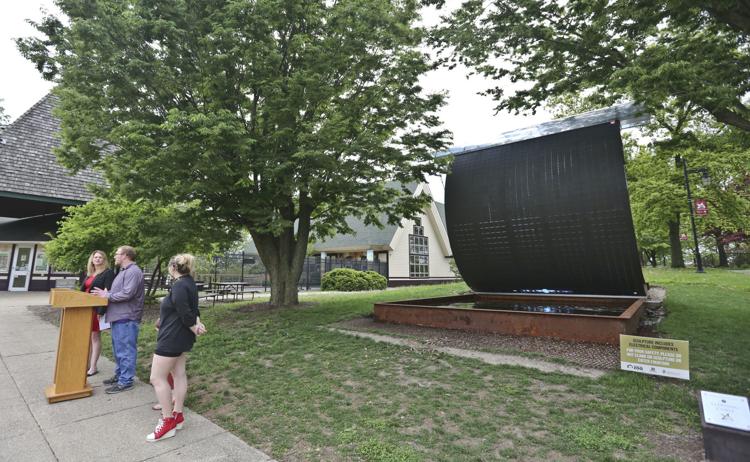 Allison Brannon is a junior at Millikin from New Orleans. "This is the biggest thing my art has ever been on," she said. "I'm glad I can contribute to the community."
Brannon's artwork was focused on her audience: the children visiting the zoo. "It is a little bird that is hatching," she said. "It is a symbol of growing up."
McIntosh said he was happy to have provided the vehicle for the students' creativity to be displayed. 
"This is my way of having a part," he said. "This is a cool opportunity to see the generation behind me creating work for the generation behind them."