DECATUR — It's easy to believe our smug digital age is the zenith of rapid-fire mass communication.
The posters' images and words were mass-printed from hand-drawn and painted artwork designed to inspire, fire up patriotism, fuel war production and summon up the will to fight and win a global conflict. The posters messages from 1940-45 were aimed at blasting out complex messages in a single eye-catching visual jolt, and they don't pull any punches.
How about this one from 1943? A sinister hand at the end of an arm with a Nazi German swastika on the sleeve is shown having driven a bayonet through a Bible against a glowing red background. Underneath are the words "THIS IS THE ENEMY."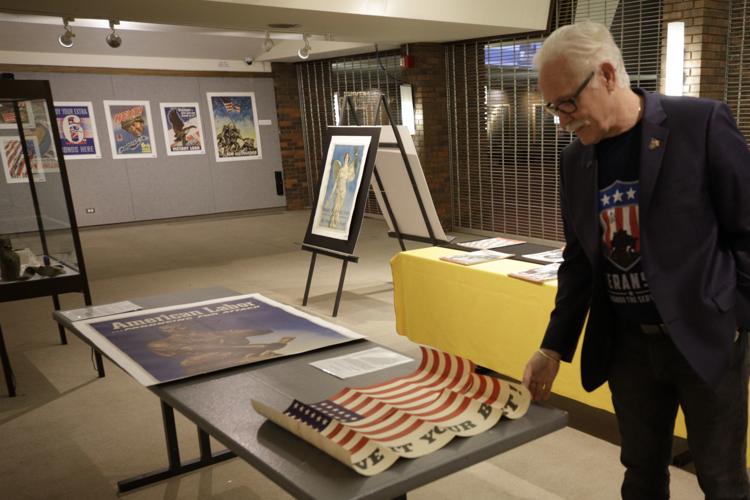 It's dramatic and over the top, but modern audiences have to remember what was at stake. The fruits of western civilization — freedom of religion, democracy itself — were under attack by Nazi Germany and its allies, including Imperial Japan, eager for territory and conquest, and Italy under the regime of the crazed fascist dictator Benito Mussolini. The Japanese had shocked America fully into the war with the bombing of Pearl Harbor and the Germans had conquered and occupied most of Europe by the time that poster was printed.
Marc Willis, a 20-year Army veteran who loaned the collection, said people saw everything they held dear was at stake in the largest conflagration in mankind's history. So the posters, produced at the government's behest, didn't have time to mess around with woolly messages and nobody was much interested in turning the other cheek or beating their swords into plowshares.
"Yes, the posters were in-your-face, but that is what they needed to be," said Willis, 67, who lives in Decatur and collects them because he likes them. "They didn't want you to look at these posters and have to interpret it; they wanted you to get the message real quick."
The posters were displayed in public buildings, factories, train stations, anywhere there was a crowd. And with many in those crowds engaged in some type of war-related work or serving themselves, another popular poster theme was the need for secrecy to cut down the risk of casualties in a war destined to leave an estimated 70 to 85 million people dead worldwide, including more than 400,000 U.S. military personnel.
You have free articles remaining.
DECATUR — Just as American Legion Castle Williams Post 105 readies the troops to battle for its survival, it handed over the top command job t…
Willis stops by an image that shows a sad dog sitting in his absent master's chair, resting his doleful face on part of a navy uniform. A banner bearing a gold star — the symbol displayed outside the homes of fallen servicemen — hangs in the background. The poster reads "... because somebody talked!"
Another one, painted in stunning detail, shows the body of a sailor washed up on a distant shore with the message "a careless word ... A NEEDLESS LOSS."
There's a lot of collector interest in this form of mass communication to incite mass emotions and posters are retailed in specialty stores and sold at auctions, where the most sought-after can fetch high prices in the thousands of dollars. Willis has been collecting seriously since 2012 and his total collection runs to more than 400. The 50 or so on display have all been professionally restored and were carefully selected in consultation with his good friend Ed Walker, an associate professor of art at Millikin who arranged the exhibition.
Walker has been bringing his students through for a good look and says there is much for them to learn. "I teach illustration and I teach graphic design and I wanted to work with Marc to pull a show together that demonstrated a really broad range of illustrative techniques and a broad range of typographic approaches," said Walker, 56.
"And so this collection is a really good encapsulation of fantastic design techniques. I want the students to appreciate them for their technical expertise because they didn't have computers back then. They had to be illustrated, they had to be composed and they had to be produced by hand."
The exhibition will run through Nov. 15 and is open from noon to 5 p.m. weekdays and then, on Monday, Veterans Day, regular hours will be followed by a reception with refreshments from 5 to 7 p.m. Invites have been sent to veterans' groups and Willis will be there to meet and chat with visitors.
Guiding the Herald & Review around the posters recently, Walker and Willis also point out a collection of period Life magazines, ration cards and other memorabilia dotted about to help paint a picture of wartime America. Willis stops at a case holding several remarkably preserved period packs of cigarettes, including a pack of iconic Lucky Strike brand smokes, the top-selling brand when Franklin Delano Roosevelt was president, and looking like they were just plucked fresh from some GI's top pocket.
"People just love looking at these" said Willis and gets a smile from Walker: "They're the most popular thing in the show," said the professor.
---
Saluting Service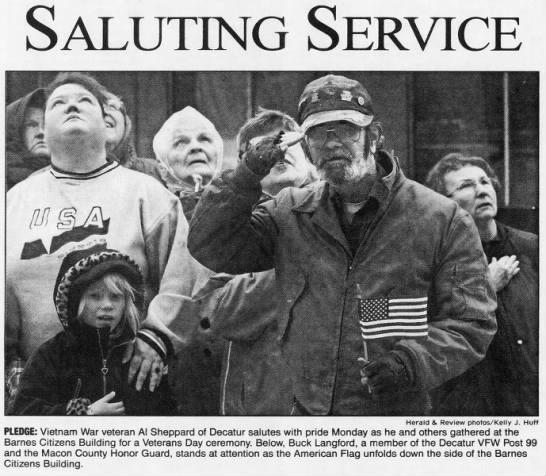 Veterans Day observance at Lutheran School Association
Second-grader Zachary Smith with his grandfather, U.S. Marine Corps veteran Phillip Niebrugge
Mounter Marine color guard takes part in Veterans Day parade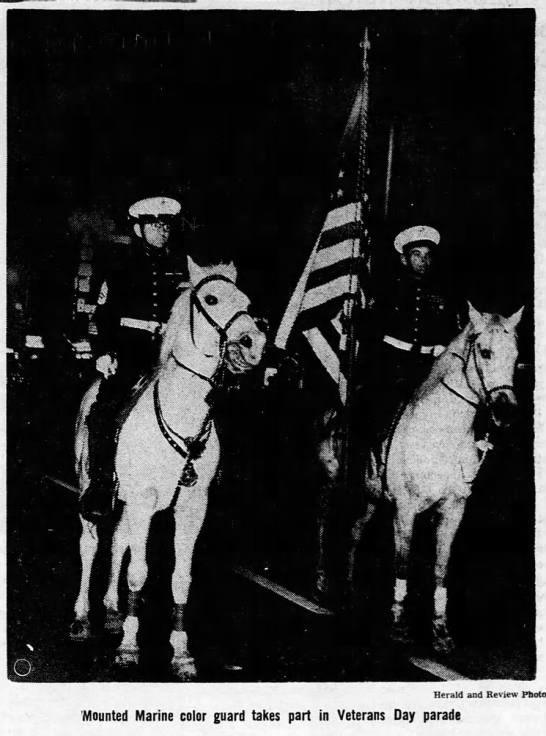 Paying Tribute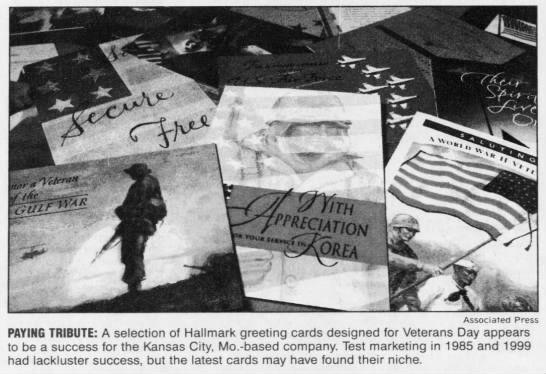 Thank You Veterans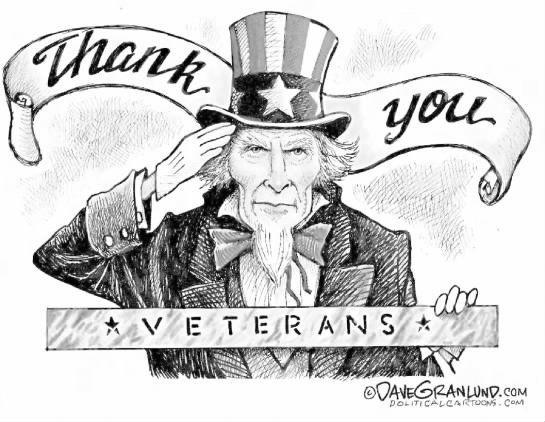 American Legion Post 370 veterans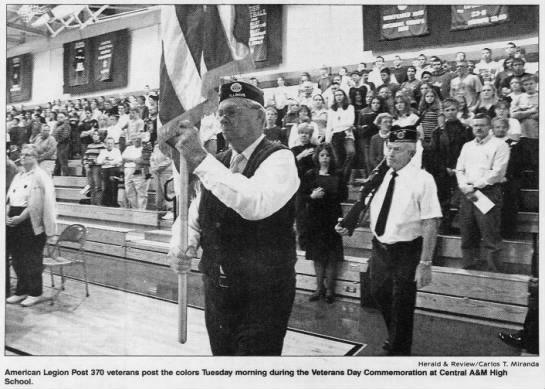 Honoring Veterans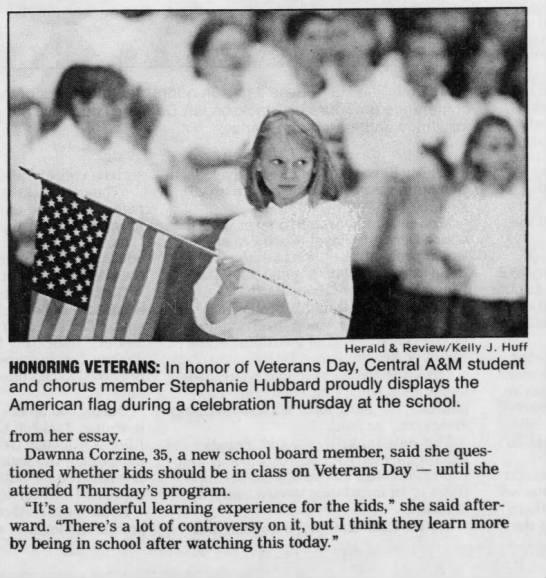 Memories, honor to fill Avenue of Flags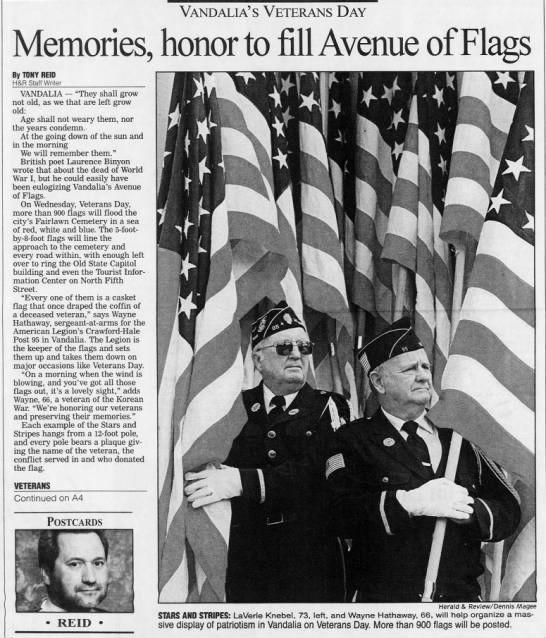 Veterans of various branches of the U.S Armed Forces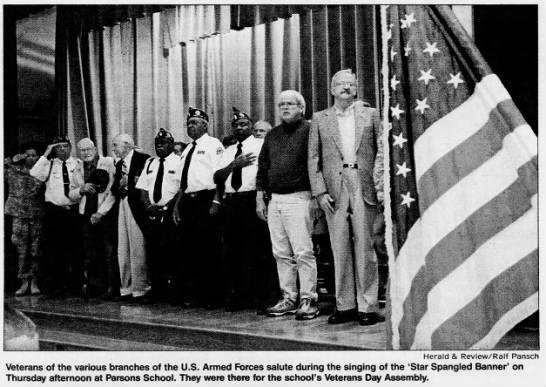 Paying tribute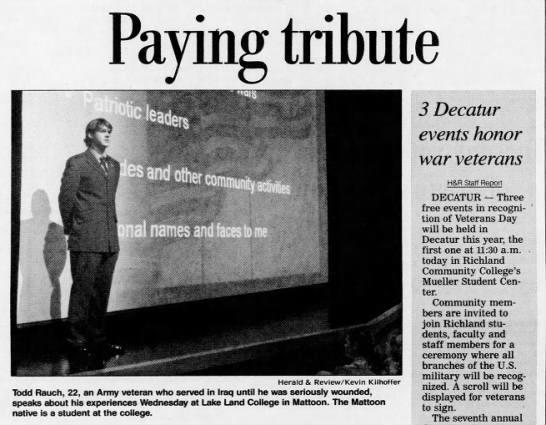 Vet kept military spirit alive through final day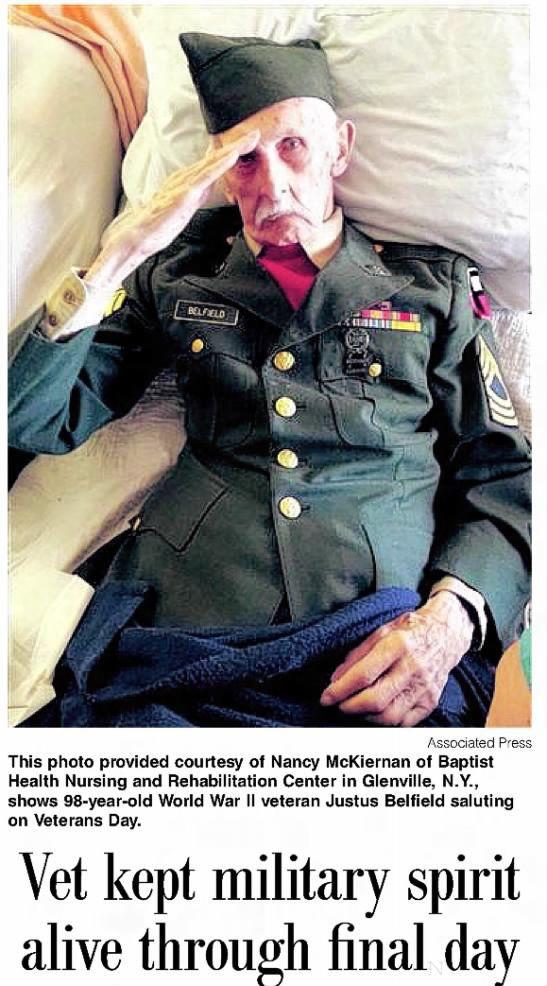 Leon Bryant in Vietnam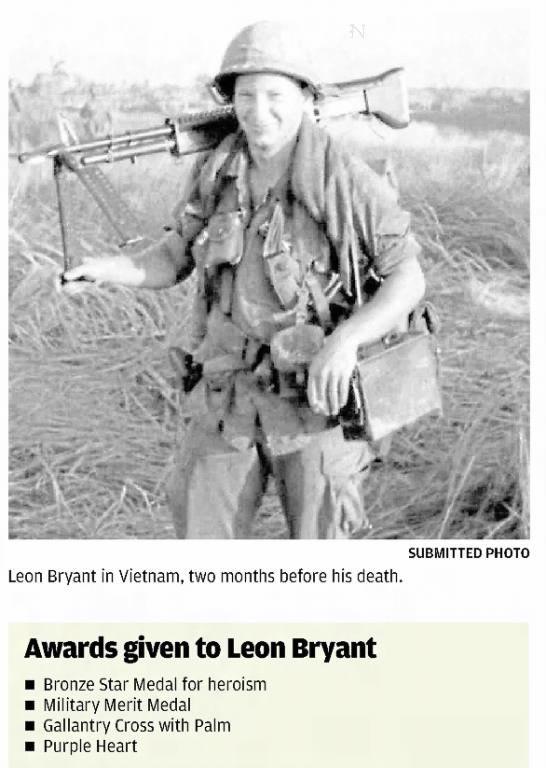 Veterans Day ceremony at Weldon Springs State Recreation Area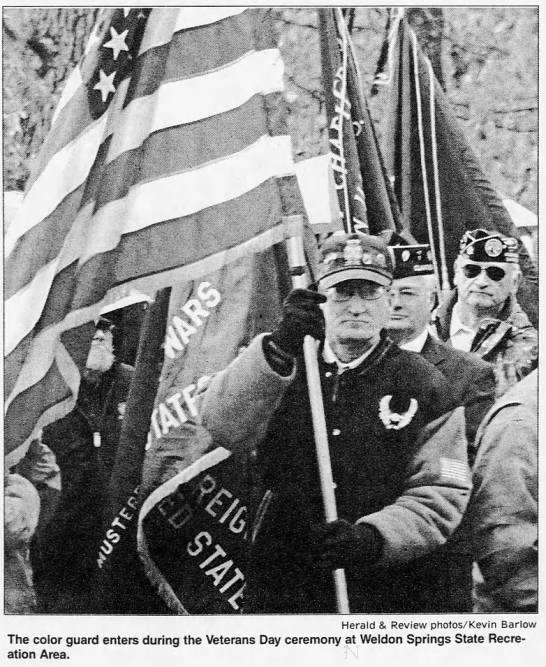 Veteran Jim Hopkins greeted by Michael Hart and Dennis Reinhart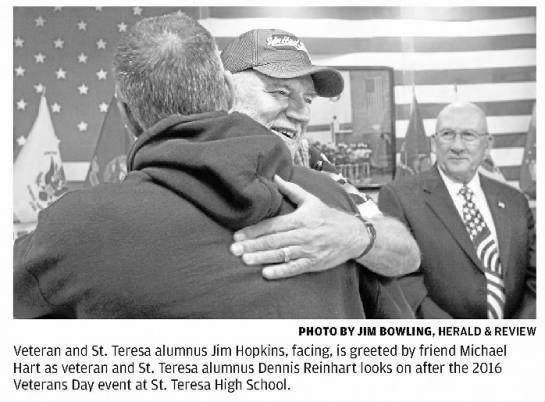 "You veterans answered the call and lived up to the duty"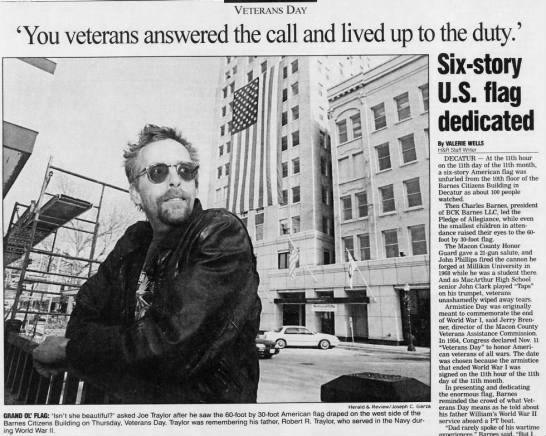 Mount Zion Grade School Second Grade Veteran's Day Assembly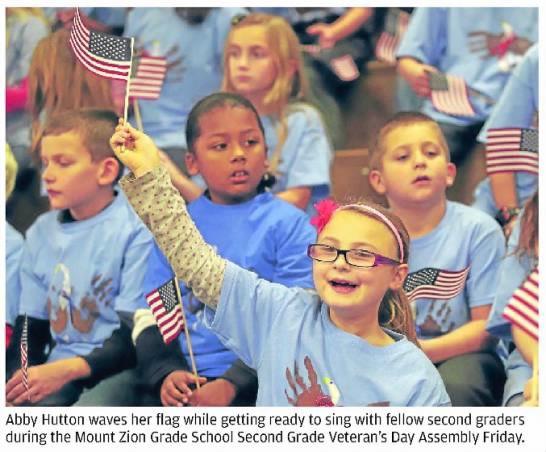 Veterans applaud second graders after students sang "God Bless the USA"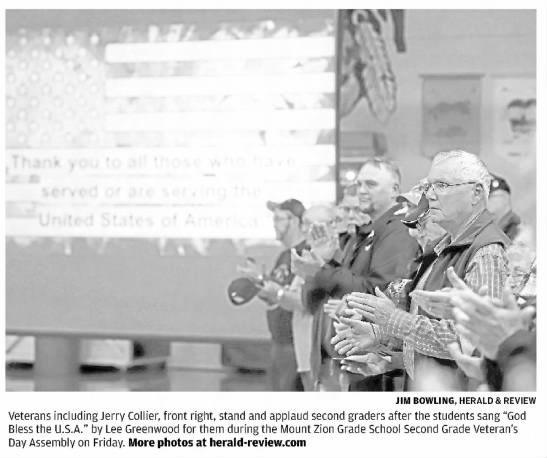 This group of flag bearers and color guards marches during the Veterans Day parade
Veterans Day

Macon County Honor Guard presents service flags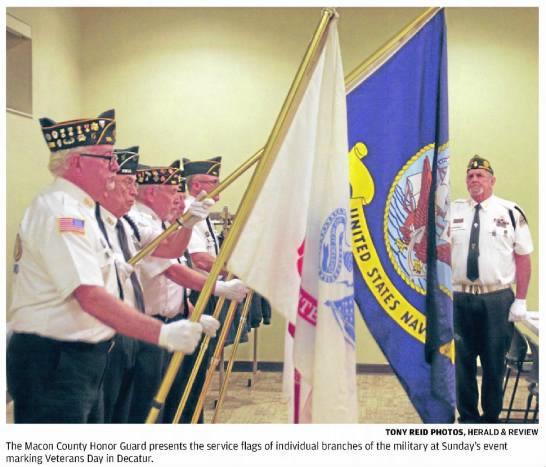 Americans honor veterans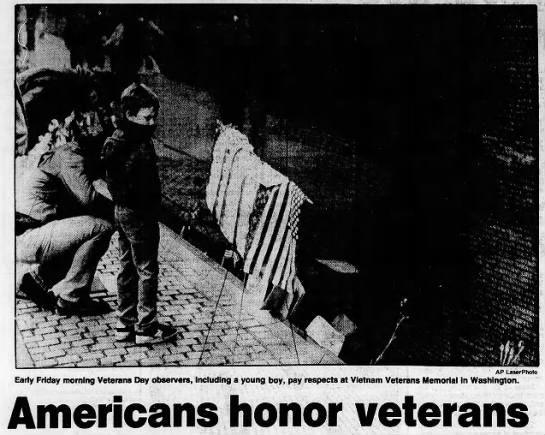 Honor in Attendance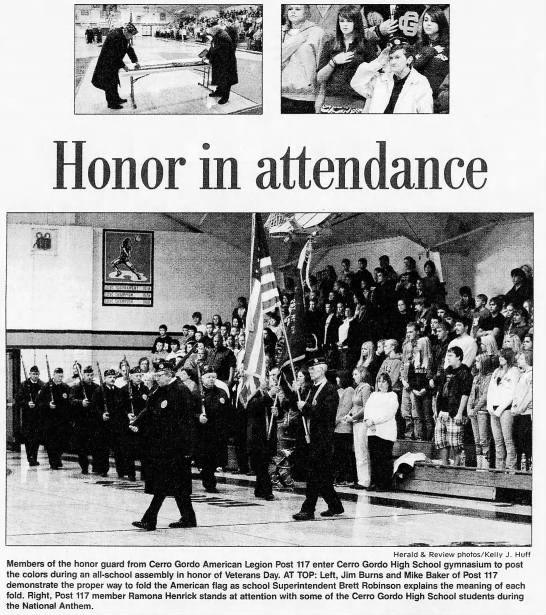 Service and Honor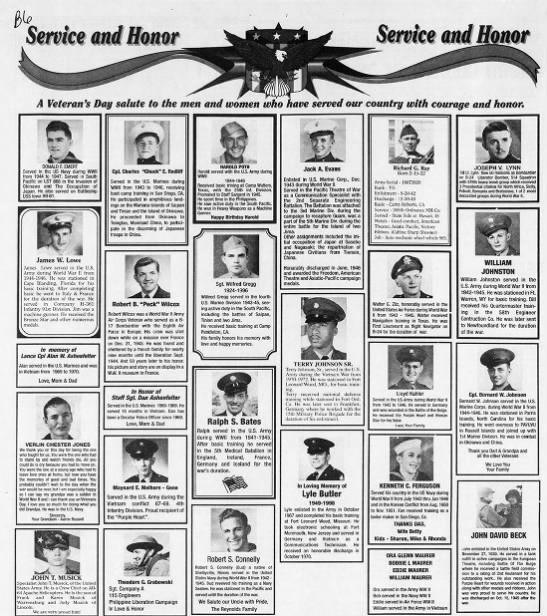 Contact Tony Reid at (217) 421-7977. Follow him on Twitter: @TonyJReid