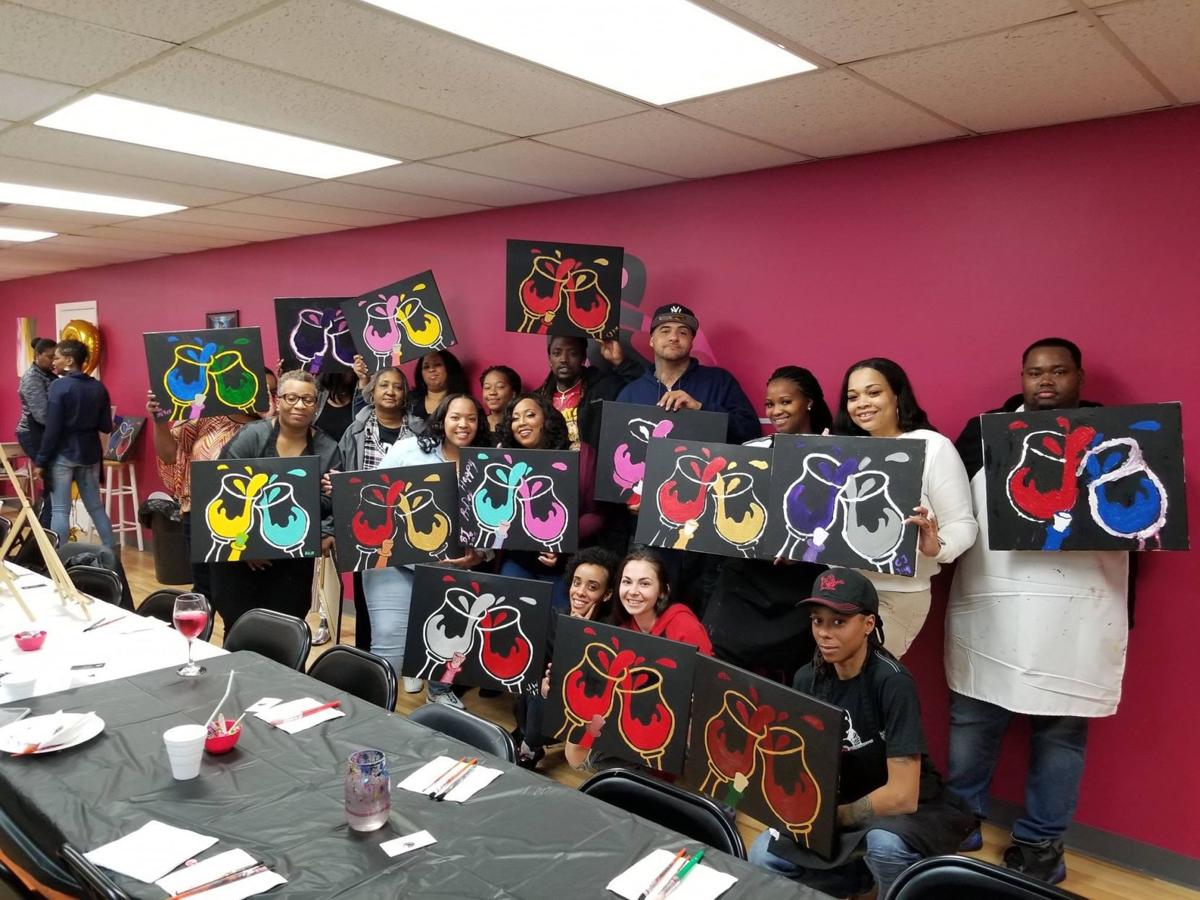 DECATUR — Valentine's Day is a day devoted to spending time with that special someone.
What they do is up to the couple.
A unique event is available for that special holiday. "Forever My Valentine" is a Paint and Sip Couple's Night Out designed for couples.
Tickets are $40 per couple. But the couple doesn't have to be a man and woman. Mothers and daughters, friends and families are invited as well. "One ticket admits two people," said LaKeysha Greenwood, manager of The Pallette.
With the ticket, the guests will be provided with all painting supplies, wine throughout the night and a free chance at a raffle. A basket with figurines and wine will be part of the raffle. Each painting session will have its own raffle opportunity.
Since Valentine's Day is on a Friday, the owners and managers wanted to give couples multiple opportunities to celebrate. "We give people a chance to get out on the weekend," Greenwood said about extending the holiday to Saturday. "Not everybody is able to get out on that Friday."
Along with painting and wine, couples will be entertained with music and conversation. Guests can paint the pre-drawn canvas supplied by a certified art director. "She will already have the canvases sketched out to where they can fill in the lines," Greenwood said.
Although the party will be filled with Valentine's Day trimmings, everyone is welcome.
"It is a great thing to get people together, have some fun," Greenwood said. "They just need to bring themselves."
Painting parties are a somewhat new activity in which groups gather to paint various crafts and projects. Owners Danelle and Jerry Tyus opened the business two years ago.
Wine and food are often part of the event. The Palette is open to the public on Fridays and every other Saturday. Check the venue's Facebook page for dates and times.
"It's a great bonding time," Greenwood said. "This is a great place to just unwind."
Although painting is the goal, the managers admit the art isn't always in the finished product.
"Sometimes people stop mid-painting and it turns into a dance session," Greenwood said.
---
29 Celebrities from Decatur
Donnette Beckett at (217) 421-6983. Follow her on Twitter: @donnettebHR
Stay up-to-date on what's happening
Receive the latest in local entertainment news in your inbox weekly!