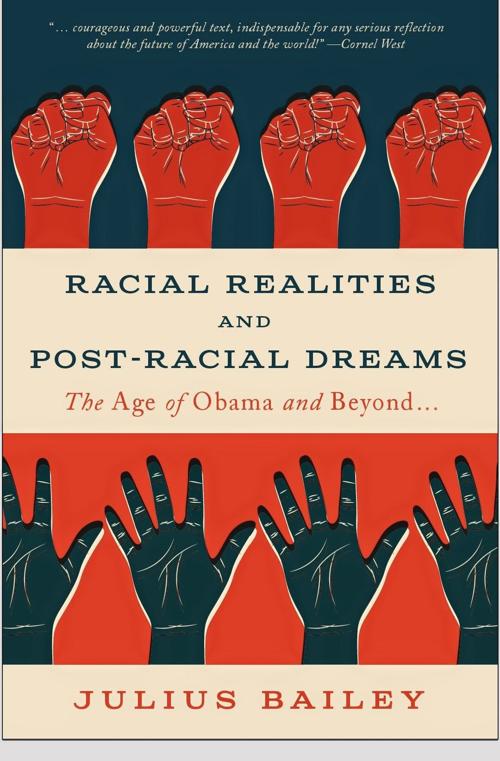 DECATUR – Julius Bailey, a former visiting professor at Millikin University and one-time administrator of Main Street Church of the Living God, thinks of himself as a philosopher.
Fresh off presenting to middle schoolers at Garfield Montessori School, where his daughter Heather is a third-grader, and reflecting on the second consecutive year of all-white acting nominations announced the day before by the Academy of Motion Picture Arts and Sciences, Bailey was feeling philosophical.
"Sure, we've made progress, but the historical resistance to recognizing the excellence of black films is still there," Bailey said.
That racism endures, showing itself most graphically in the deaths of black bodies at the hands of white police officers, is the motivation for his fourth book, "Racial Realities and Post-Racial Dreams: The Age of Obama and Beyond."
His previous works are "Jay-Z: Essays on Hip Hop's Philosopher King," "The Cultural Impact of Kanye West" and "Philosophy and Hip-Hop: Ruminations on Postmodern Cultural Form."
You have free articles remaining.
"One difference is over the 190 pages of my new book, the word 'hip hop' doesn't appear one time," Bailey said with a grin.
On a more serious note, the Chicago native intends "Racial Realities" to be the moral call to action that "Race Matters," written by his mentor Cornel West, was in 1994.
"There seems to be a widespread belief among conservative pundits and politicians that legal safeguards against de jure racism have run their course … (that) those clinging onto the bottom rung of the social or economic ladder have simply not applied themselves," Bailey writes in the introduction. "Yet racial demographics placed side by side with economic ones continue to tell us that Black Americans make up a disproportionate number of this country's poorest citizens and a minuscule portion of its wealthiest ones."
Bailey concludes the arrival of a so-called post-racial America is a myth after exploring the problems of poverty, militaristic police departments, Barack Obama's presidency and America's xenophobia.
Holding a PhD in philosophy and education from the University of Illinois, Champaign-Urbana, Bailey has taught since 2008 at Wittenberg University in Springfield, Ohio, where he is a professor of philosophy.
"At this point in my life, I am ready to give my two cents worth on how a social conscious, Christian academic can love American and be critical at the same time," he said.