DECATUR— The third-time champion of the Heinkel's Hot Dog Eating Contest devoured 30 hot dogs in 10 minutes Saturday afternoon.
Brandon "Da Garbage Disposal" Clark is a professional competitive eater from the East St. Louis area. The hot dog eating competition at the Decatur Celebration was Clark's 100th competition he's participated in.
"I paced myself this year," Clark said. "I could have eaten 40 to 45."
He travels around the country, faces different food challenges and wins most of them — that is, if Molly Schuyler isn't in attendance. She's another professional eater who lives in Nebraska.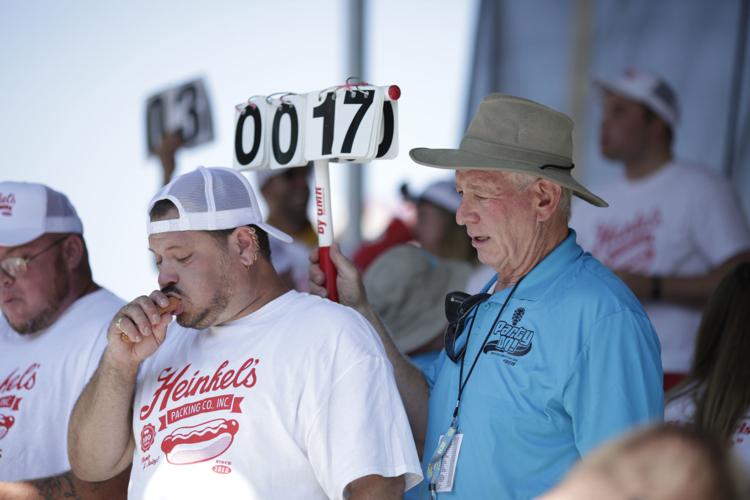 You have free articles remaining.
"A lot of water" is Clark's trick. He said he will drink about four gallons a day.
He said it's all about balance. If he's not eating insane amounts of food for a competition, he'll eat yogurt and granola bars. Clark said he even lost 65 to 70 pounds in about two years.
He's competed in about 260 food challenges at restaurants in addition to the 100 eating competitions.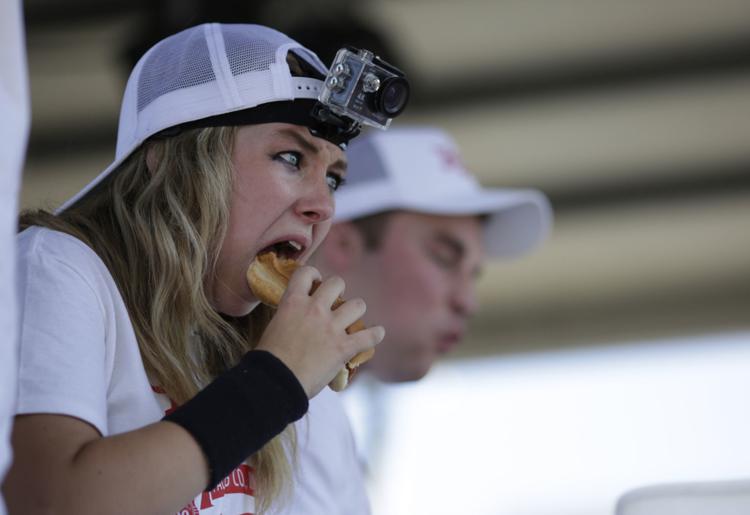 After the competition Saturday, Clark collected his $500 prize and headed back home.
Other competition highlights
Josh Sanders trailed behind, receiving second place for eating 15 hot dogs.
WAND sports reporter Mark Pearson won the celebrity division, eating seven hot dogs. He chose the Boys & Girls Club of Decatur as his benefiting organization, which will receive $500.
Heinkel's has some advice for Decatur Celebration-goers and beyond: "Cast not pearls before swine," which is on the back of the business' T-shirts. Wes Heinkel, a fourth-generation business owner, said, "What that means is, stop talking to people that don't want to listen to you."
Contact Kennedy Nolen at (217) 421-6985. Follow her on Twitter: @KNolenWrites