DECATUR — Yes, Easter candy is yummy.
But the Decatur Public Library is challenging people to give their sweet tooth a break and get in touch with their creative side. And they want Peeps — the spongy, sugary candy formations — to be the star of the show.
Peeps on Parade, a creative project for the entire family, invites participants to share photos of their creations through the library's website or Facebook page, where they also will find the complete list of rules and the registration form.
As the directions go, participants use their creativity to make a scene or a float using Peeps. Each scene/float must have a theme related to something in the library (book, DVD, magazine, program/event, etc.), and all entries must be in good taste.
Participants can win prizes for their shoebox-sized scenes. As the entry form states, winners will have "fame, glory and bragging rights," along with a $10 gift card awarded in each age category. 
Judges will review the entries. A Peep-les Choice award will be selected by popular vote.
Submissions are due May 2. Voting for Peep-les Choice will be May 4 through 16. The ceremony will be determined at a later date.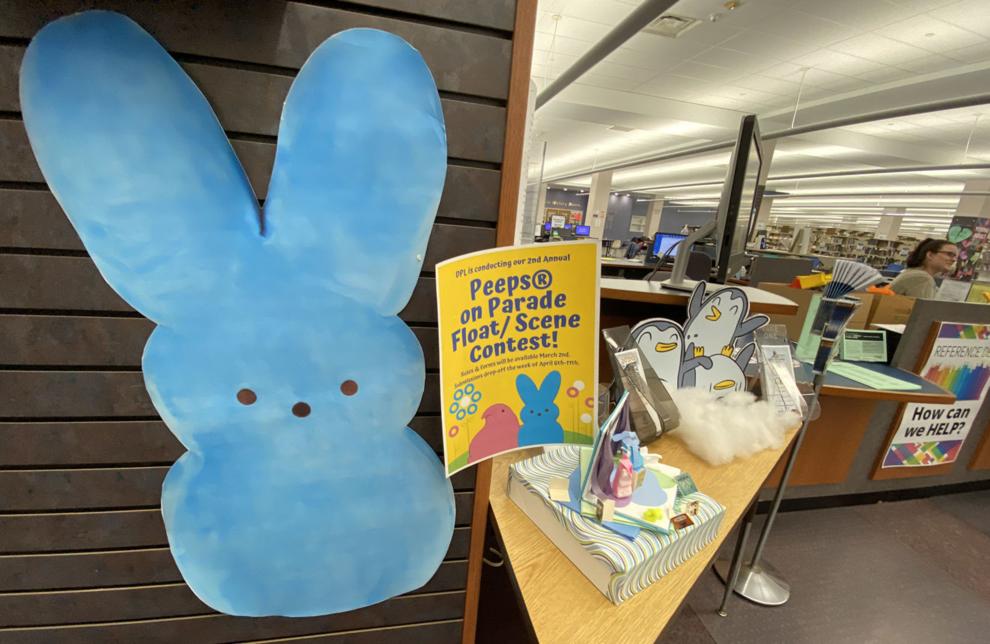 This is the second year the library has offered the activity. According to librarian Kasey Steiling, last year featured about two dozen entries. "In different age groups," she said. "So it was really interesting."
Peeps were made to look like bats, bees and babies. Participants created spring scenes, Dr. Seuss stories, movie themes and the Peeps version of the library program Readiculous.
The floats must have at least one candy with a title displayed on the front.
"We just want everybody to be creative and use their imaginations," Steiling said. "We're encouraging people of all ages to participate."
"We had a sign asking people not to touch them," Steiling said of last year's contest. "Luckily nobody tried to eat them."
This rule comes from experience.
While the staff made the sample float, Steiling admits she had to restrain herself.
"I ate probably half of them," she said about the candy characters.
Even if you don't like to eat Peeps, library staff members said that shouldn't prevent you from having a little fun at their expense.
"Just decorate them," Steiling said.
---
1st Peeps on Parade Float/Scene Contest at the Decatur Public Library
PHOTOS: 1st Peeps on Parade float/scene contest at the Decatur Public Library
Peeps_On_Parade 2 5.01.19.JPG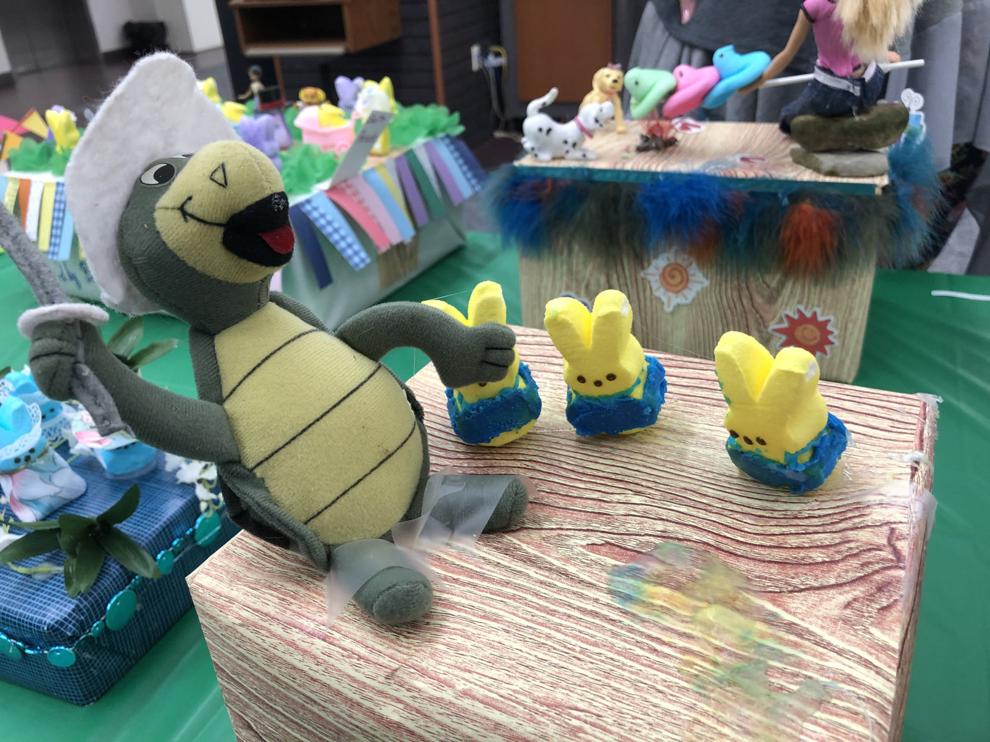 Peeps_On_Parade 3 5.01.19.JPG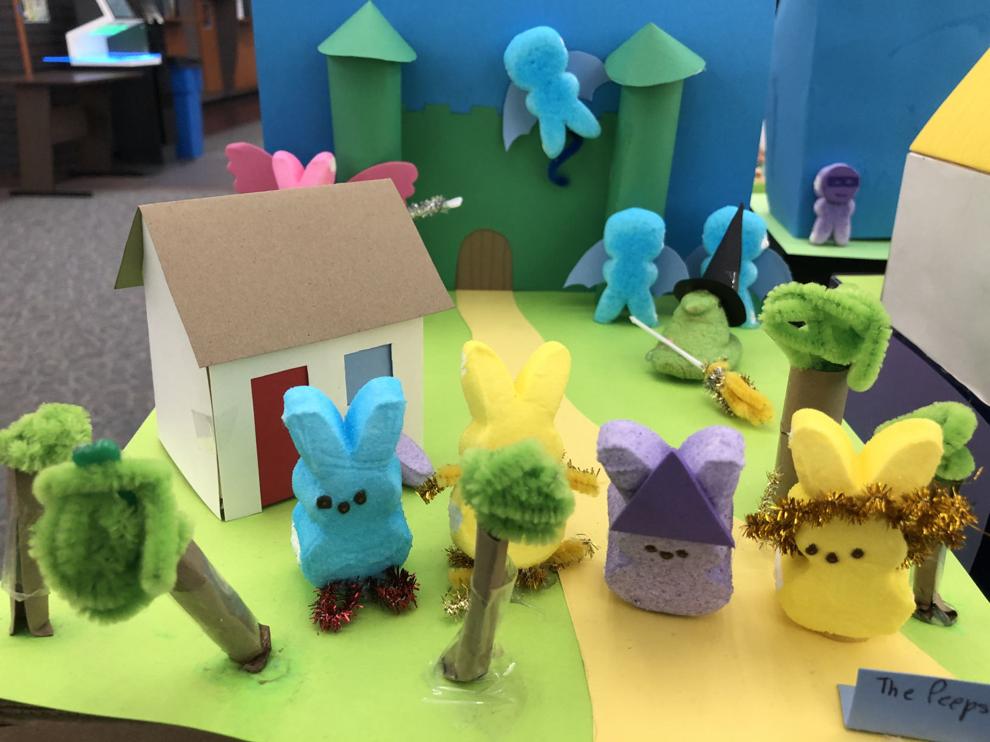 Peeps_On_Parade 4 5.01.19.JPG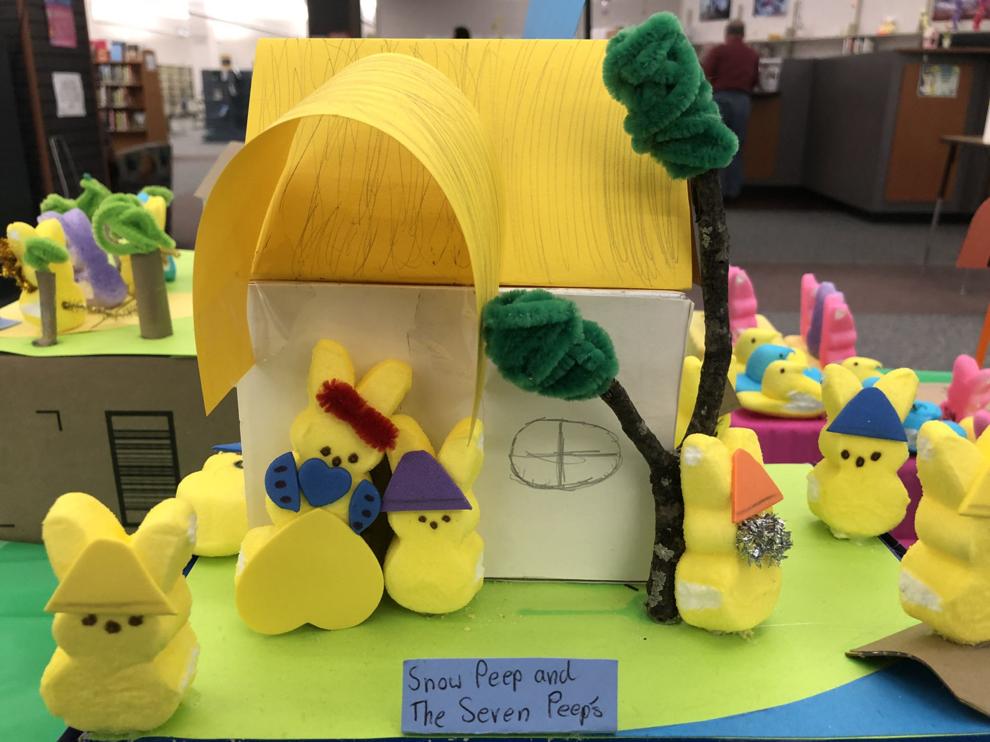 Peeps_On_Parade 5 5.01.19.JPG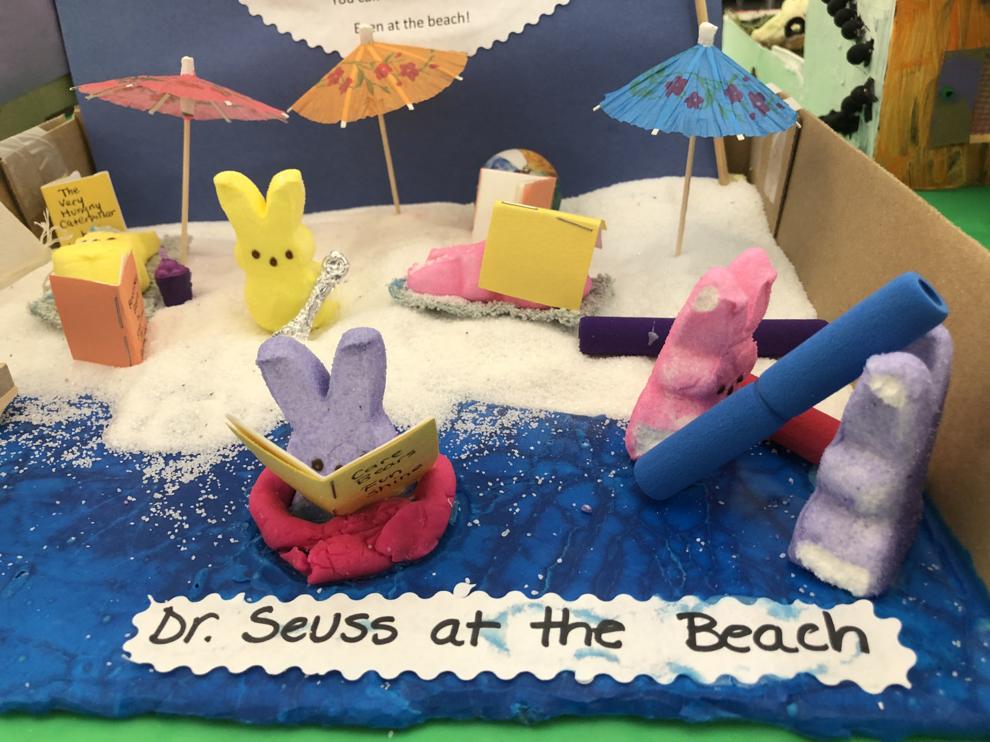 Peeps_On_Parade 6 5.01.19.JPG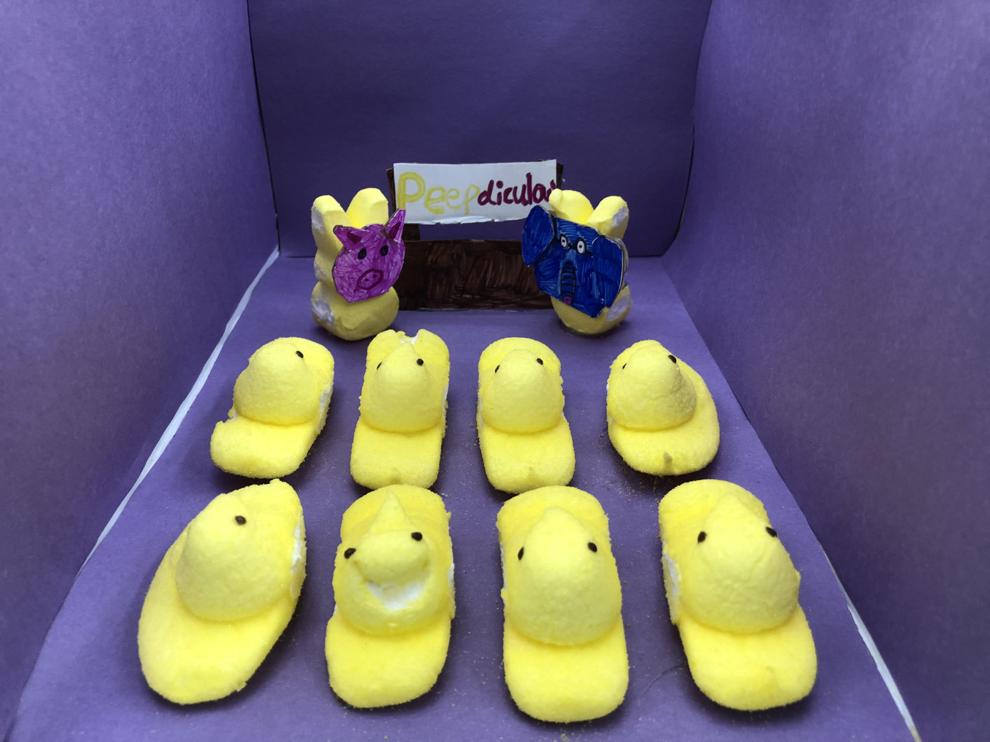 Peeps_On_Parade 7 5.01.19.JPG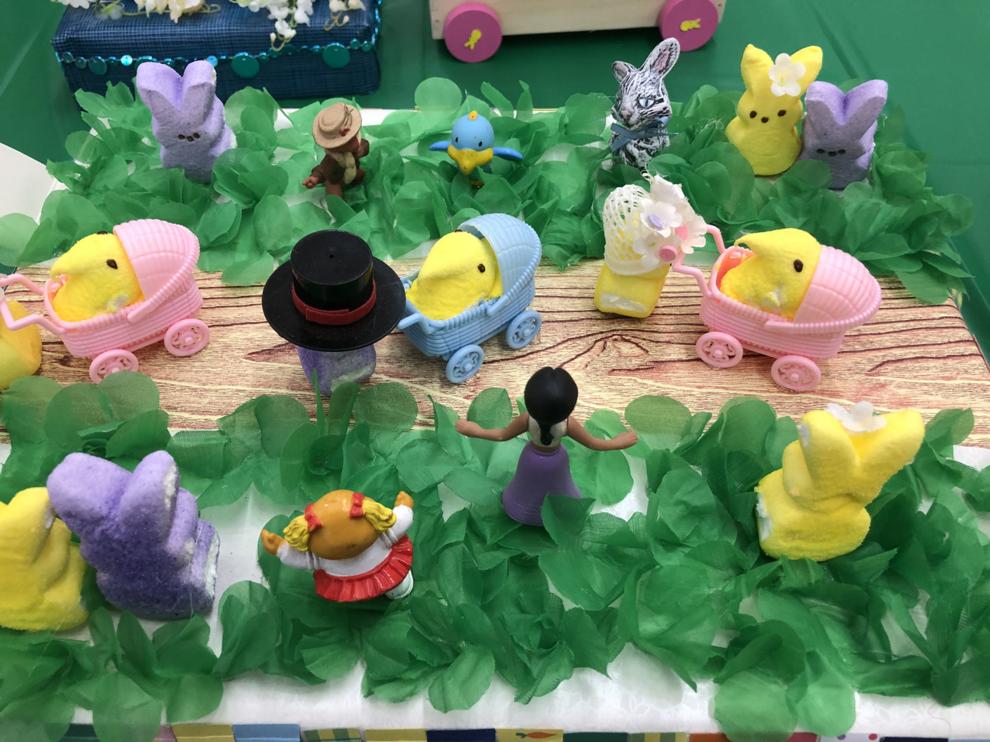 Peeps_On_Parade 8 5.01.19.JPG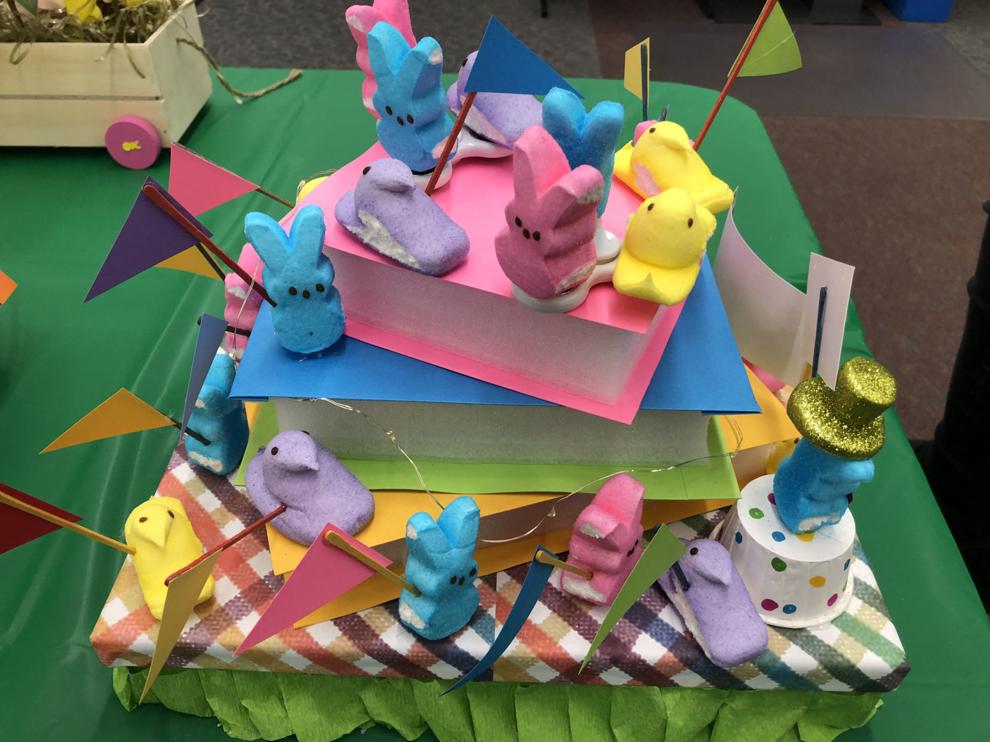 Peeps_On_Parade 9 5.01.19.JPG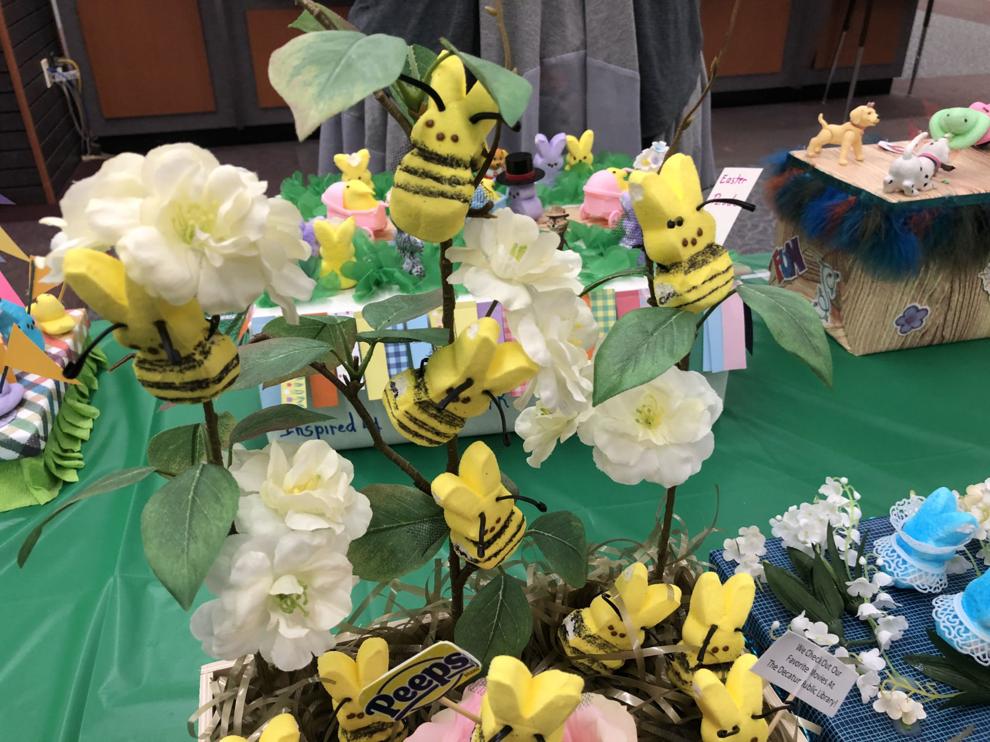 Peeps_On_Parade 10 5.01.19.JPG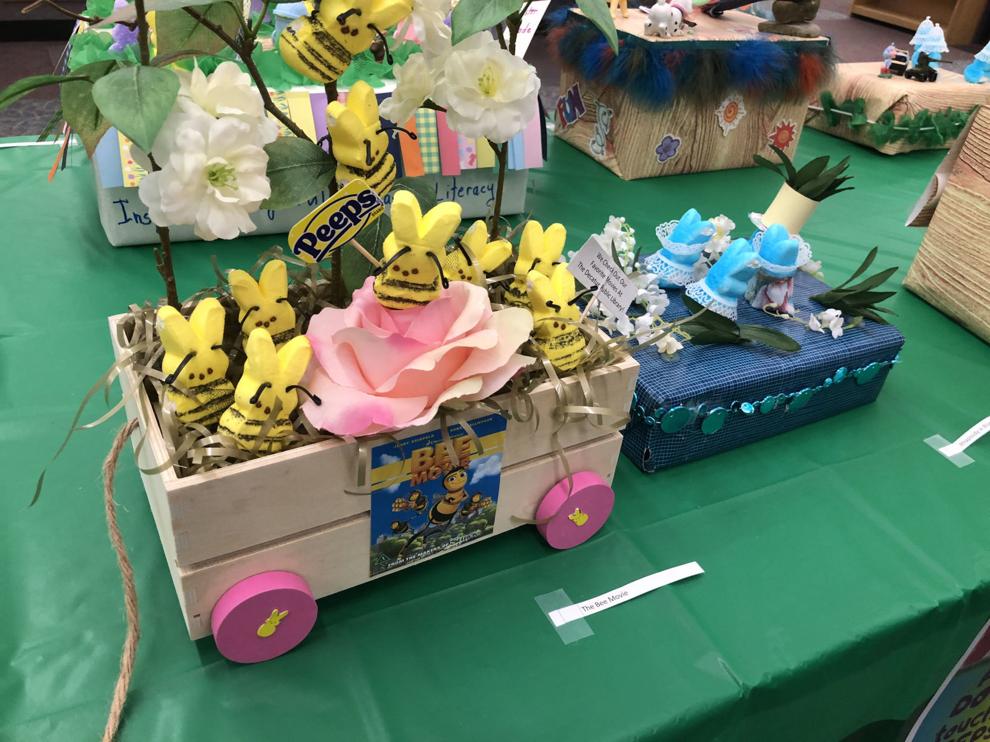 Contact Donnette Beckett at (217) 421-6983. Follow her on Twitter: @donnettebHR