The best acts aren't always on the Show Stage. There's plenty of excitement from that stage, sure, but if you wander around, you might come ac…
Take a look back at some of the past Decatur Celebration headliners.
Musicians' recent announcements of giving up live performances have been a shame.
Herald & Review Voices is our newest podcast. It features conversations with Herald & Review writers, editors and our readers.
 "I knew there was an army of people in Decatur and Central Illinois who love this festival. I'm glad to see I wasn't disappointed."
The Illinois Festival Queen, Junior Miss, Pre-Teen and Princess Pageant was hosted at the Civic Center during Decatur Celebration on Sunday.
Scarlett Johansson and Nicole Kidman will have two chances to win Sunday night at the 26th Screen Actors Guild Awards, but the award show's ab…
LOS ANGELES (AP) — If the Producers Guild Awards are a true predictor of the Oscars' best film category, then the World War I film "1917" is p…
PASADENA, Calif. (AP) — Having thrown her life open for years, it's hard to believe there isn't much the public doesn't know about Paris Hilton.
NEW YORK (AP) — Oprah Winfrey said Friday that Russell Simmons attempted to pressure her about her involvement with a documentary in which sev…
LOS ANGELES (AP) — Scarlett Johansson, Sterling K. Brown and Taika Waititi will be up for Screen Actors Guild Awards and also handing them out…
LOS ANGELES (AP) — Al Pacino, Robert De Niro and Melissa McCarthy are among the presenters for Saturday's Producers Guild of America Awards.
American singer Halsey has thanked her fans for being so "accepting" of her vulnerabilities.
Stormzy has admitted he came to terms with the fact that his Grime "forefathers" will be "resistant" towards him.
Veteran star Chuck D has hit out at the Recording Academy for opting to part ways with its CEO Deborah Dugan.
PASADENA, Calif. (AP) — An investigative documentary about Jeffrey Epstein and how the millionaire sex offender avoided scrutiny is coming to …
Kesha has admitted she felt "a lot of times" that she would never get to the stage where she could release 'Rainbow'.
Adele's team have revealed that the star is preparing to release new music this year.
McFly star Dougie Poynter has no problem with McFly being labelled a "nostalgia act".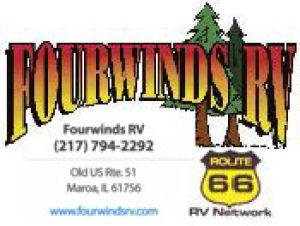 Tanzyus Logan Funeral Service and Care
Glenn Close as cutthroat attorney Patty Hewes and Rose Byrne as her clever mentee Ellen make this a must-see.
Patrick Stewart stars in "Star Trek: Picard," which begins streaming Thursday on CBS All Access.
Area "Bachelor" has a book coming out, telling us about his life on the show. 
Mandel, along with fellow judge Alesha Dixon and host Terry Crews, tease what's in store for the second season of the NBC spinoff.
Check the full list of nominees for this year's 92nd Academy Awards.
And don't miss the latest E! reality series 'Meet the Frasers.'
Ben Mendelsohn and Mare Winningham star in HBO's series adaptation of the Stephen King story "The Outsider," premiering Sunday.