Clark said he wants the 27 hot dogs to stretch his stomach to help with his training.
"If you throw up, you lose training, when I do challenges and contests that helps me," he said. "I don't care how fast I am, my stomach will not fit more than 27 or 28 (hot dogs) in there."
Both Clark and De la Cruz said they travel around doing various food eating contests. Clark's favorite is pizza, but De la Cruz's specialty is ice cream. He and a few friends shared seven pounds of ice cream at the beginning of July.
De la Cruz came on stage carrying grocery bags of juice and other drinks. He said it makes eating so many hot dogs — which he ate plain — less miserable. He thought he had a chance for third place but ended up in fourth.
"You have to train," he said. "And I haven't been as serious about contests."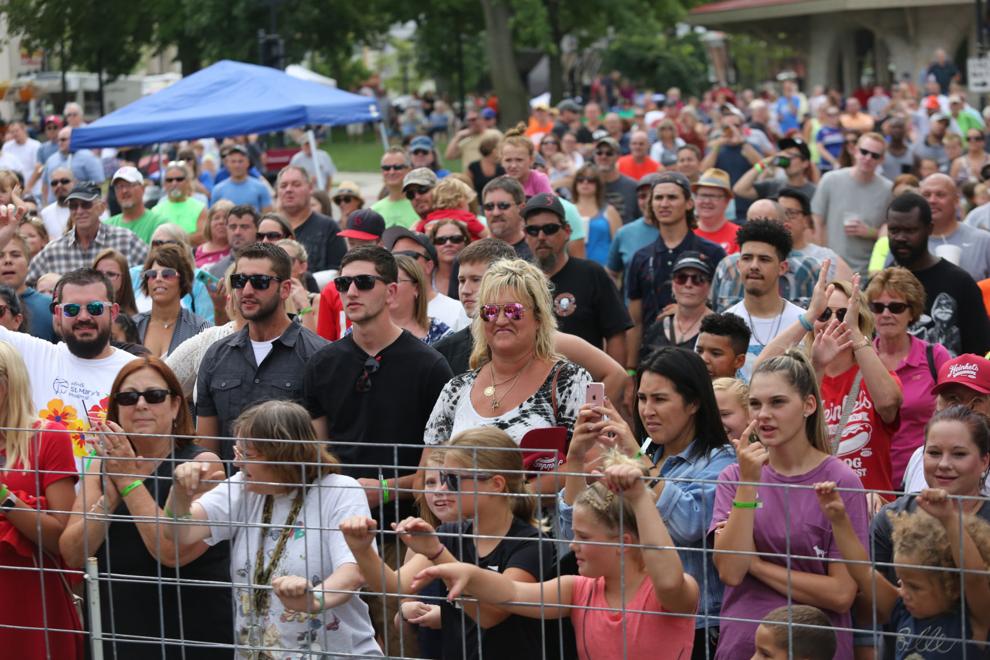 Decatur participants were Matthew Laws, Joe Melton and Jathan Portis. The other participant was Sean Nichols of Niagara, Wisconsin.
Frank Wach from Chicago got third place and Steve Lancette from Lafayette, Indiana, got second place.