DECATUR – The pulling power of stars like platinum-selling hip hop and rap singer Nelly along with favorable weather and lots of fun entertainment and attractions blew away any fears that a fenced Decatur Celebration would be a lesser event.
Crowd numbers for the full three-day festival won't be available for some time, but the streets of downtown Decatur looked jammed. Fans turned out in droves on Friday for country star Travis Tritt, on Saturday for rocker Bret Michaels and they did it again Sunday for Nelly and a perennial Decatur favorite Here Come the Mummies.
The bandaged funk and R&B Mummies, at one point even using power tools on stage in a shower of sparks, packed in spectators many layers deep. In fact the Mummies' 6:30 p.m audience at the Funfest Stage swelled out and up Franklin Street and merged with the edges of people crowding in hours in advance for Nelly's 8:15 p.m show on the Show Stage.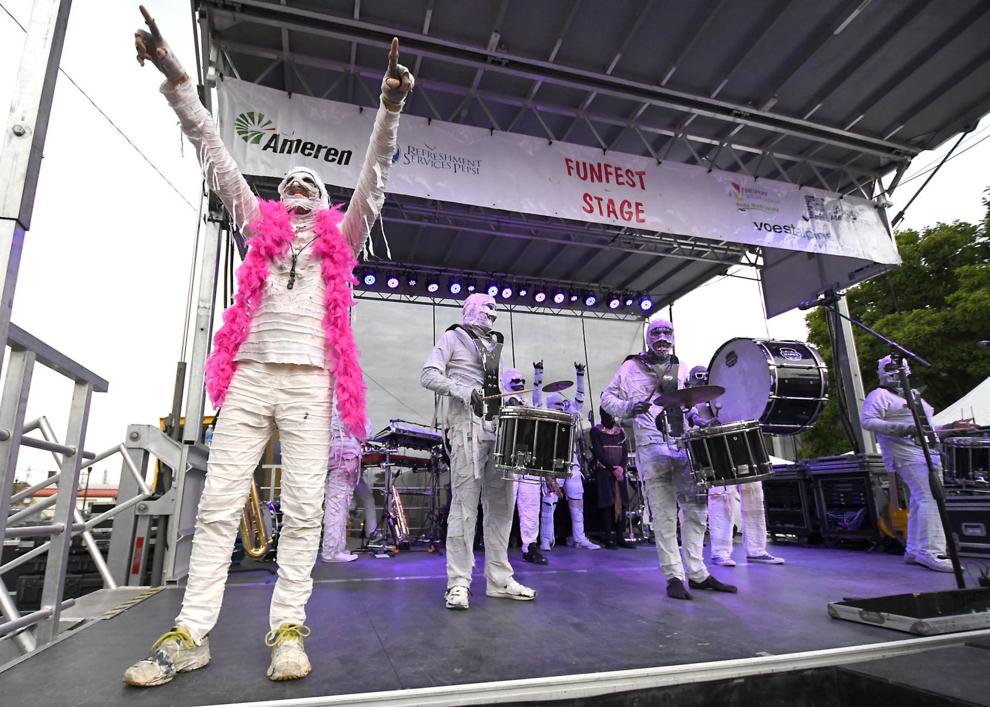 Diehard Nelly fans Denise Jones and Star Copeland, both of Decatur, said the joy of Celebration is getting to see acts like Nelly for the mere cost of a wristband: $5 in advance or $8 at the gate for the whole weekend.
"You could pay anything up to $70 on up to see Nelly somewhere else," said Jones, 45. "This is real cheap."
As for the fence, both women said it created some inconvenience but there were a lot of pluses, too, in controlling the movement of people. "It stops the chaos, and that's good," said Copeland.
Others weren't so sure, however. Beverly Bramlett, who lives in Decatur, said the effect was a little maze-like until she got used to it, and even then she didn't feel there were enough entry and exit points.
"Nobody likes to walk more and, with the parking, you are walking three or four blocks to begin with," she said. "And so you don't need to be walking another two or three trying to find out how to get in."
She was also worried about what might happen if there was some kind of major incident and a panicked rush for the exits. "People are going to start running and they're going to run over you," she added.
But others liked the sense of security that came with the 6-foot-high chain-link fencing. There were some reported instances of fence-climbing – teenagers could be seen clambering on cars to get over the fence during the Nelly concert – but otherwise the barriers held up well.
"Yeah, I really like the fence," said Teresa Knowles, who was patiently waiting for the Mummies' crazy show to start. "I think the fence weeds out trouble."
She also liked the heavy Decatur Police and Macon County Sheriff's Office presence throughout Celebration, with officers wanding and searching people on their way in to the fair rides. "Security is good," said Knowles. "I'm all for it."
She's also all for Celebration and its eclectic mix of fun, food, music and entertainment. "$8 for live music for three days and a kids area where they play for free and get prizes. Good food, good friends and people helping each other; Celebration is wonderful," she said.
Celebration Producer Lori Sturgill was looking pleased and relieved at her Decatur Civic Center command post Sunday evening. She said she had worried about the effects of introducing the fence and hoped the star power of the headliner acts would overcome any negatives.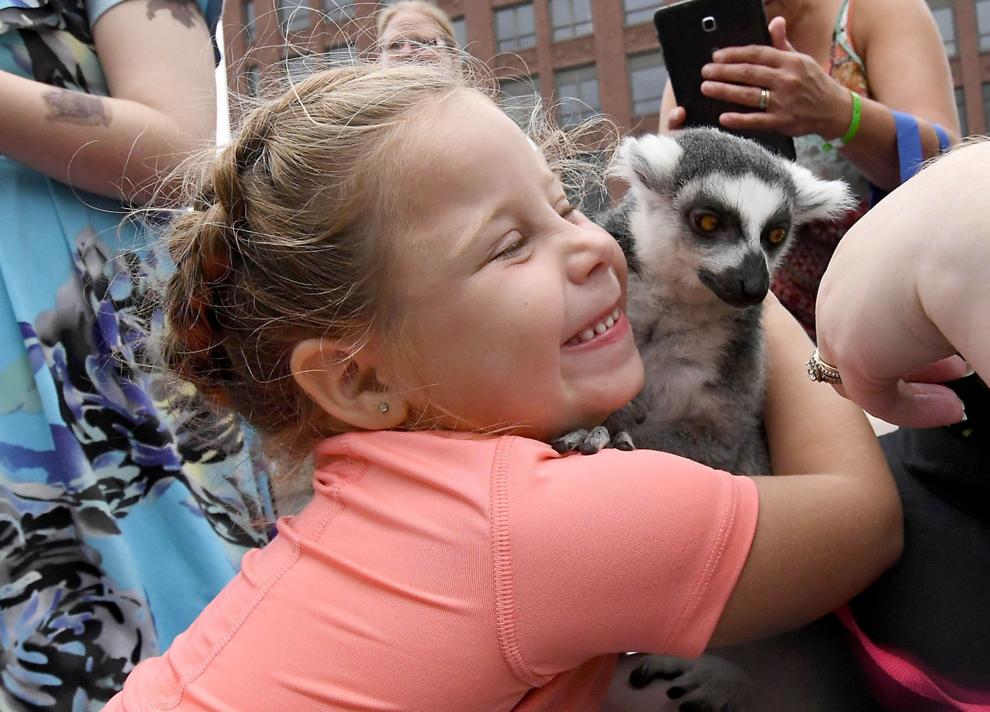 "Introducing the fence was a big decision to make but that decision has proven to be a good decision," she said.
Sturgill said she would be reviewing the placement of entrance points around the fence and tweaking future plans to avoid trouble spots. She said the area around Merchant and Prairie streets could have used an admission gate, for example. But she said she was also pleasantly surprised by how many favorable comments she's been hearing.
"I've heard a lot of comments about the sense of security with the fence," she said. "And I've been hearing them from people I never thought I would have heard something like that from."
The one thing even the fence couldn't control was the weather, however. But threatened storms didn't show up and Sunday evening was marked with a pleasant, cooling breeze. "We had a lot of prayer chains going to make that happen for us," Sturgill said with a laugh.