Here are 38 photos of Thanksgiving festivities and happenings from years past.
Four Ladies Remember Thanksgivings Past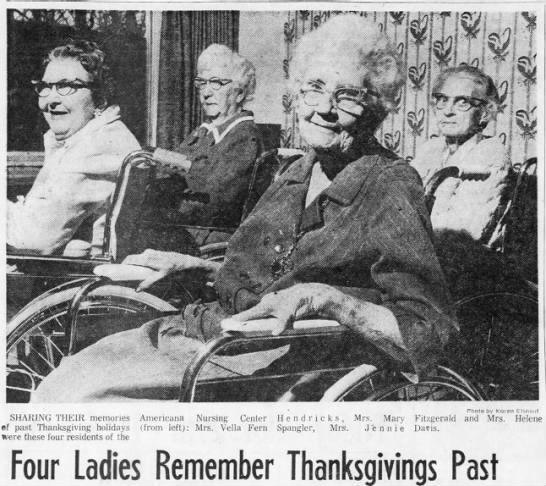 Residents of Plymouth, Mass. re-enact the first Thanksgiving
Giving Their Share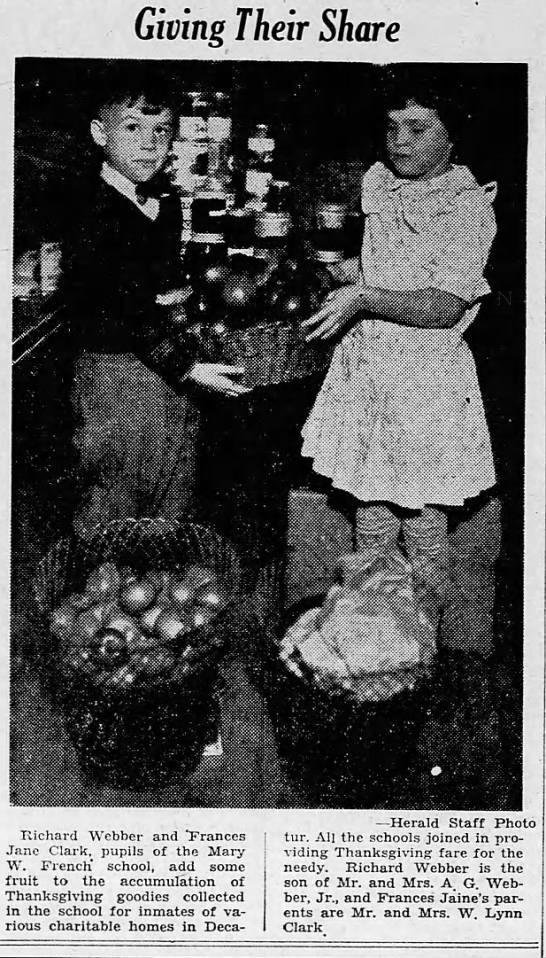 A Thanksgiving Wedding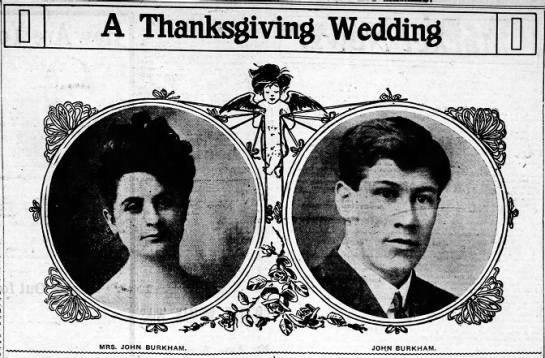 Economy keeps more people home for Thanksgiving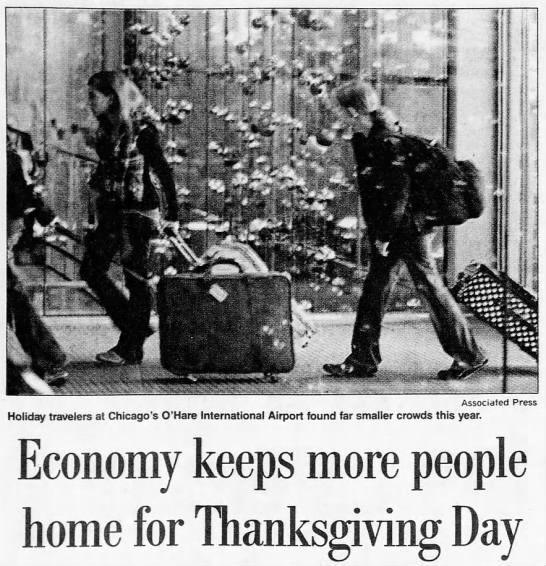 Thanksgiving is a Holiday for Majority of Residents

"Buy Christmas Seals"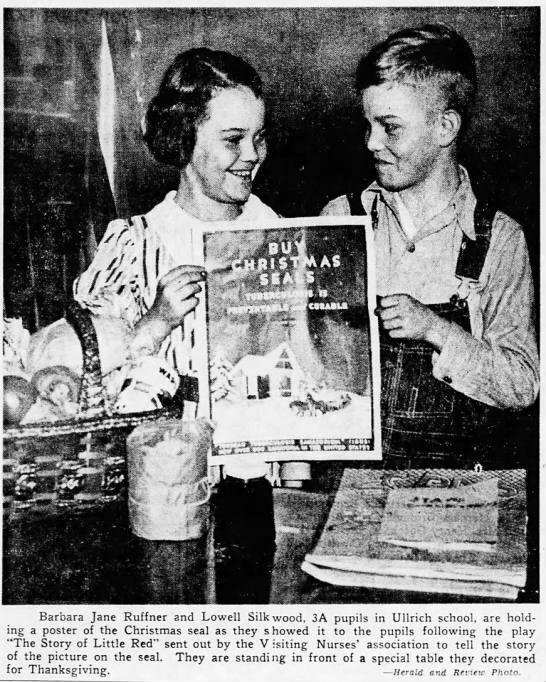 Thanksgiving at Disney's Fort Wilderness Resort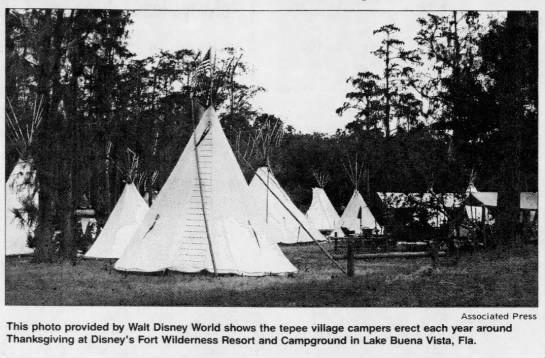 Children Have Many Causes to Give Thanks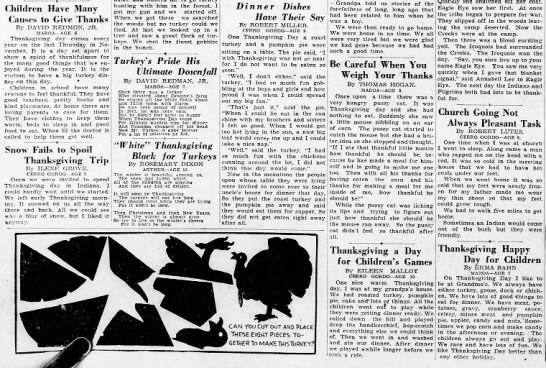 Rev. Riley to Lead Thanksgiving Rites

Take your Choice for Thanksgiving Feast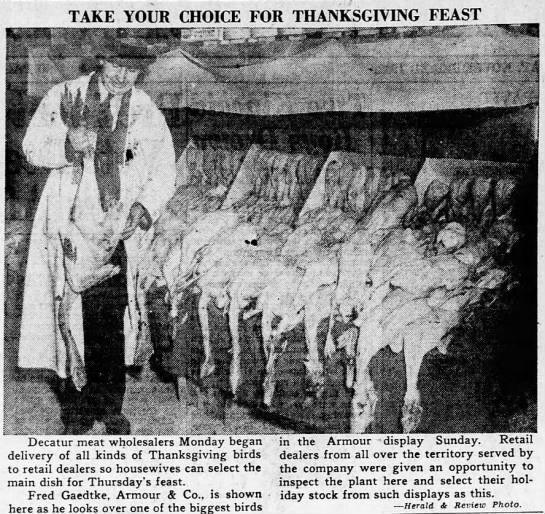 Something About Thanksgiving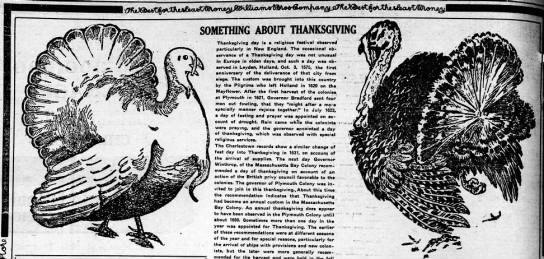 School Pupils Visit Macon County Home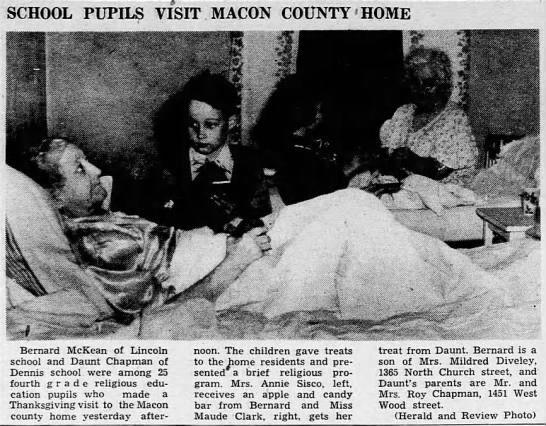 Thanksgiving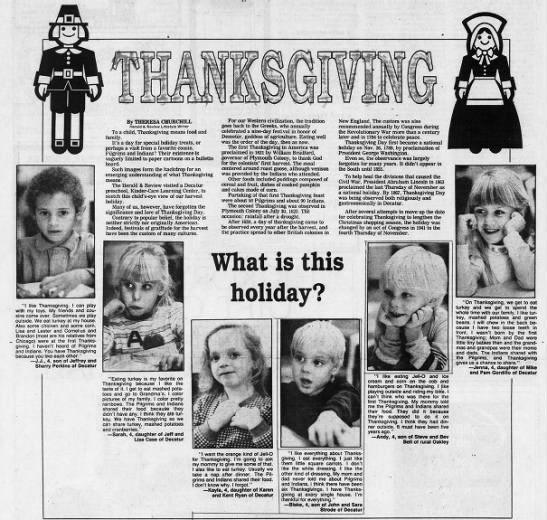 For A Joyous Thanksgiving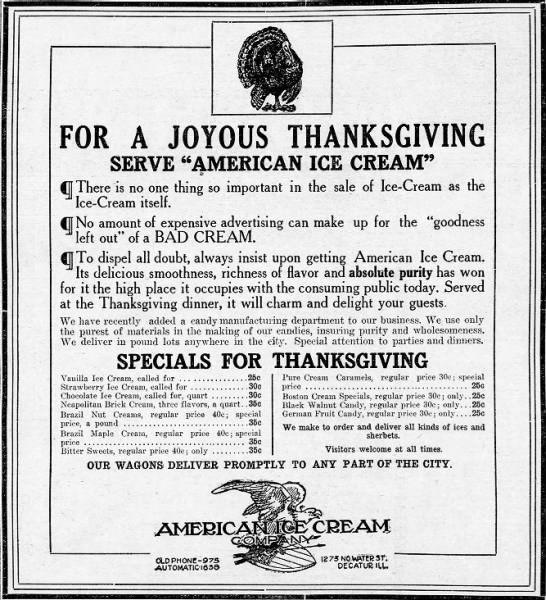 Holiday happiness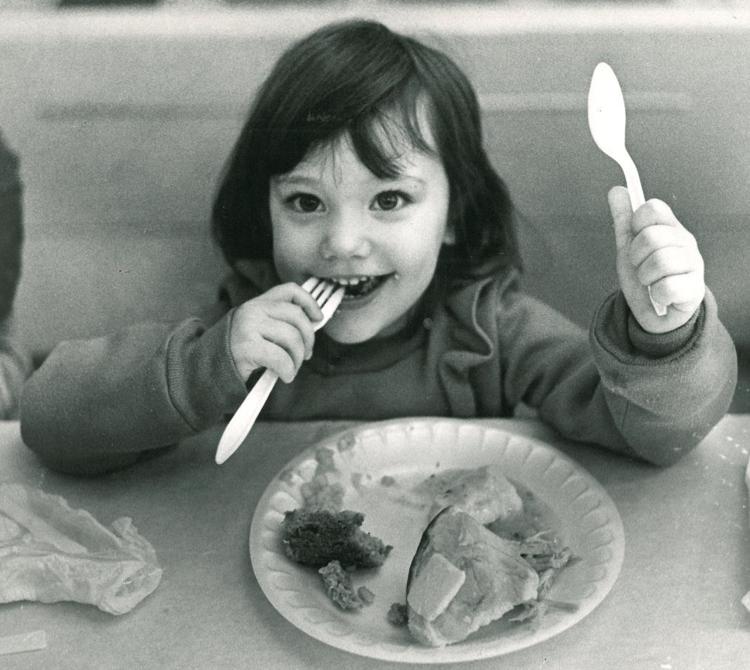 1984 Community Thanksgiving Luncheon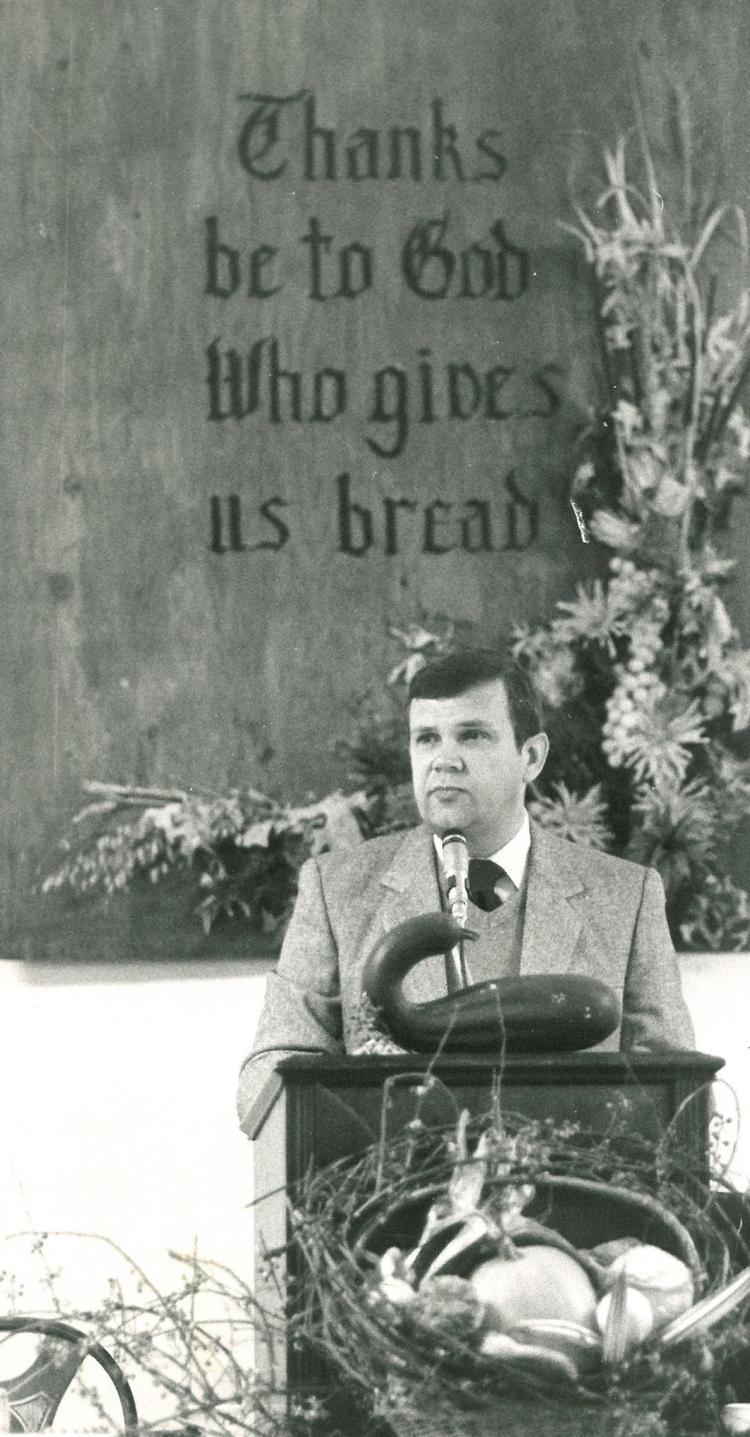 Good Samaritan Inn
Long Creek dinner
Dinner at the old Cisco Grade School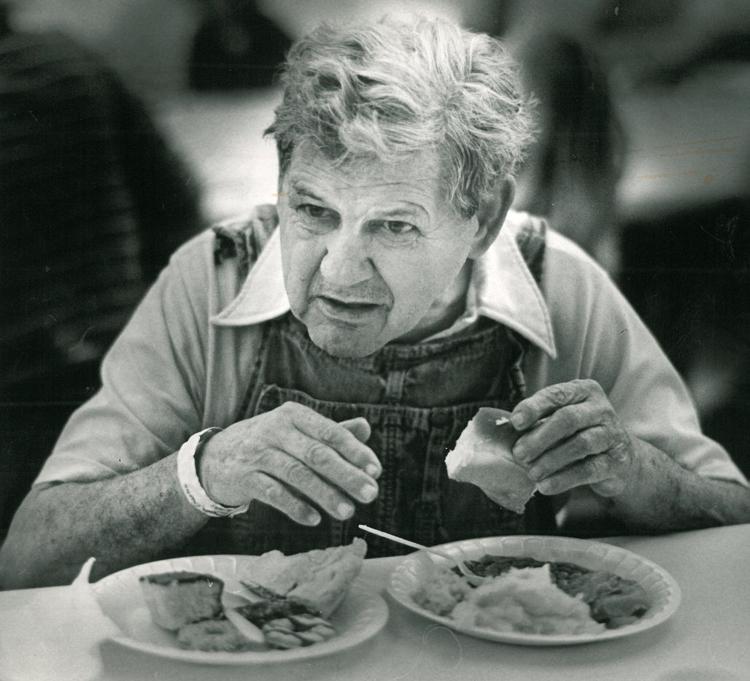 Good Samaritan Inn dinner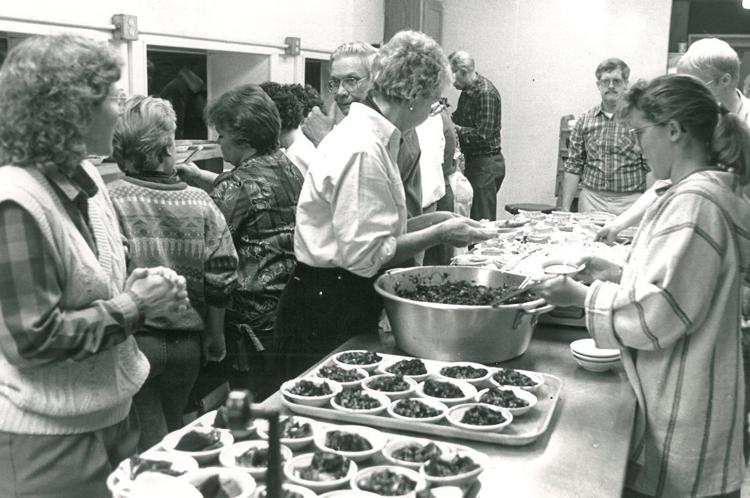 Turkeys await carving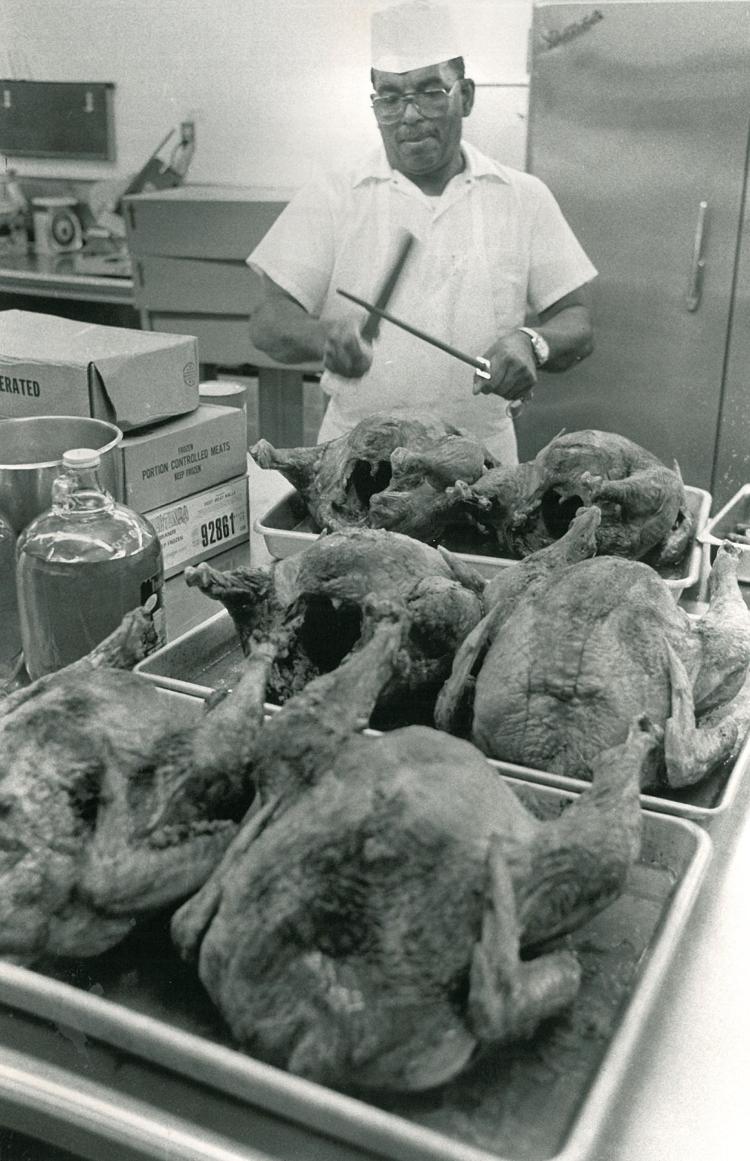 Preparing 150 meals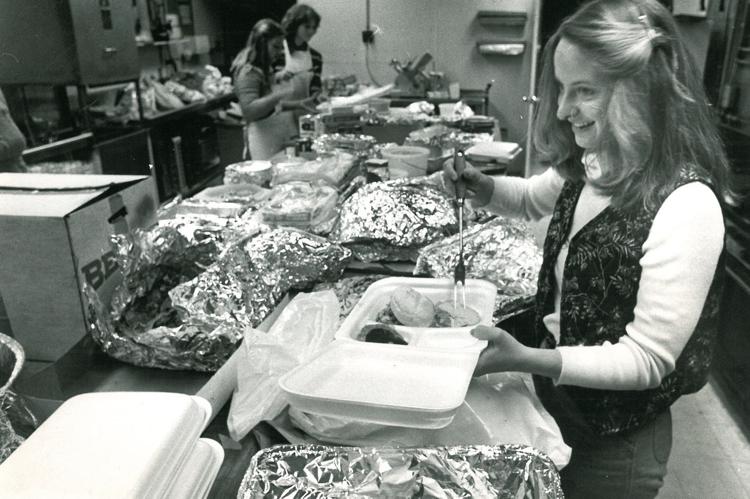 St. Mary's Hospital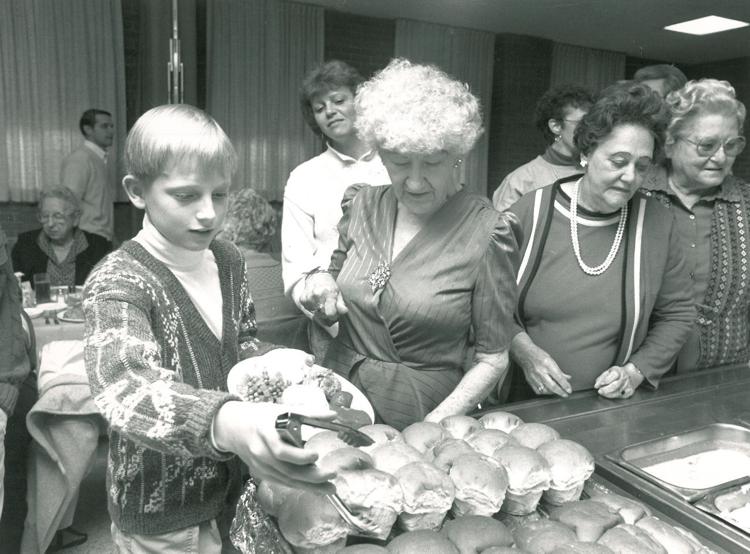 For This We Give Thanks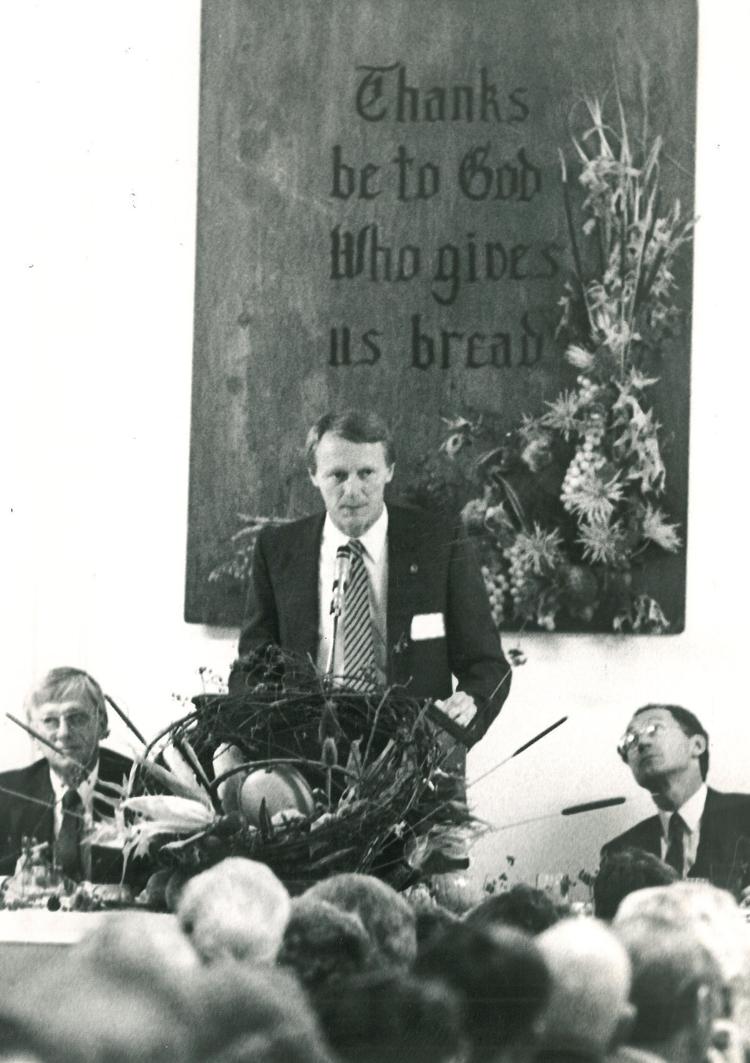 Dishing it out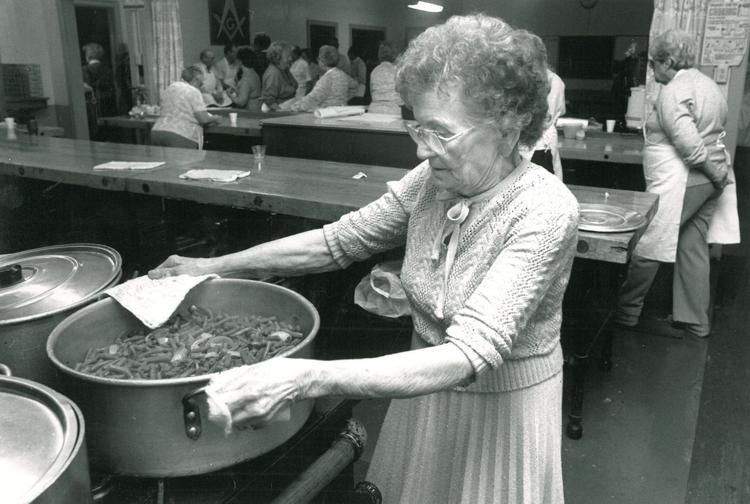 St. Teresa Mission Club
Serving coffee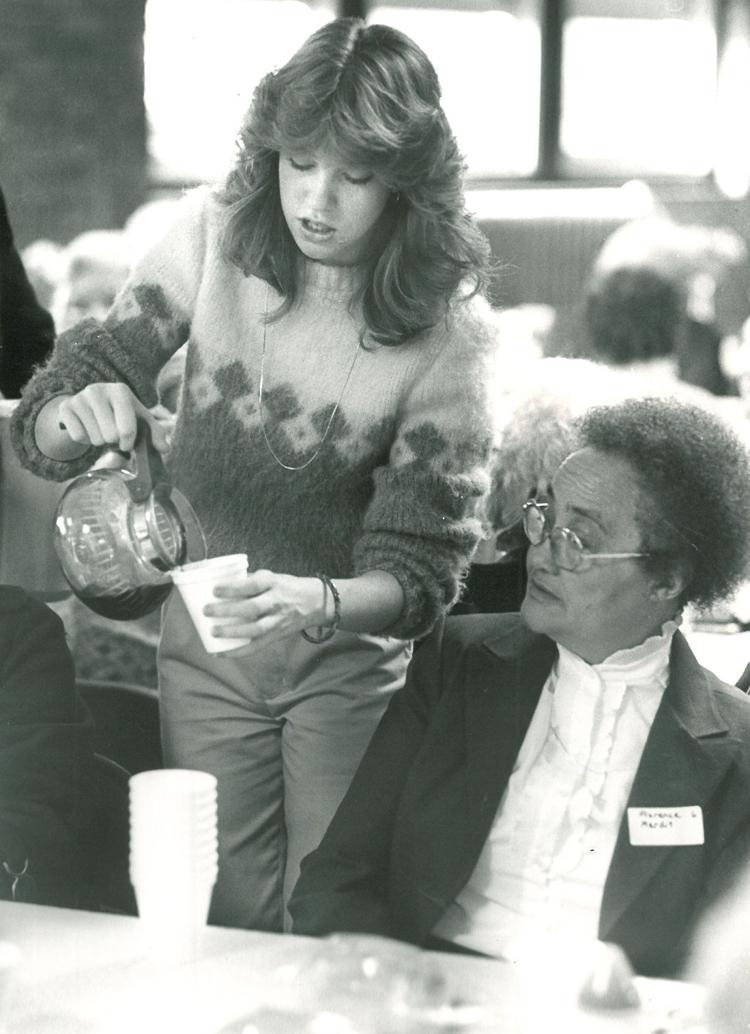 Thanksgiving feast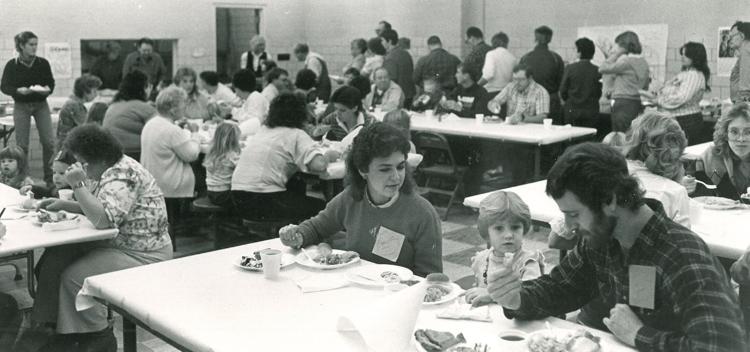 Roast turkey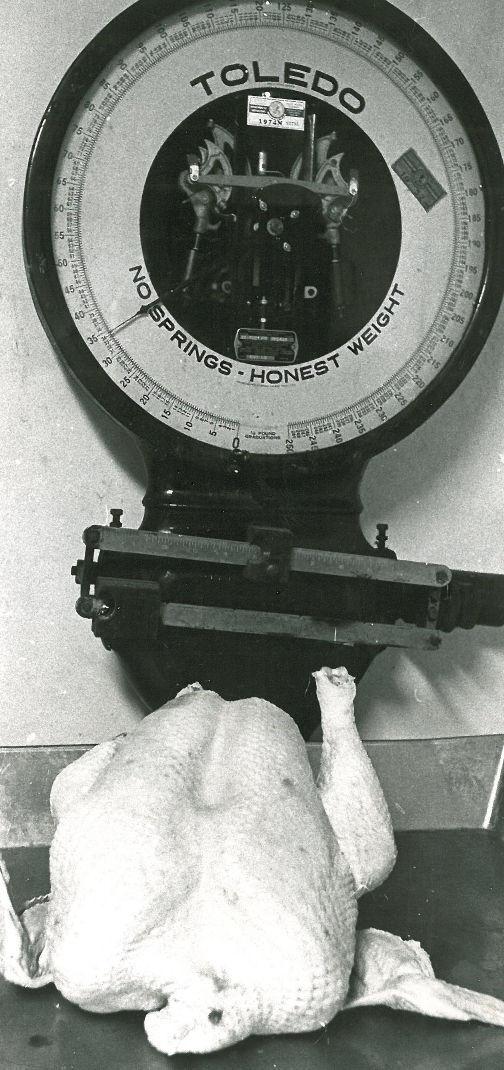 Thanksgiving socializing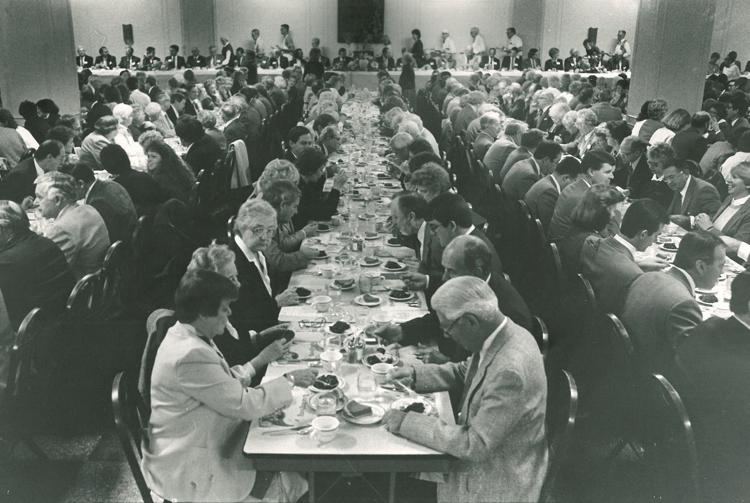 Enjoying dinner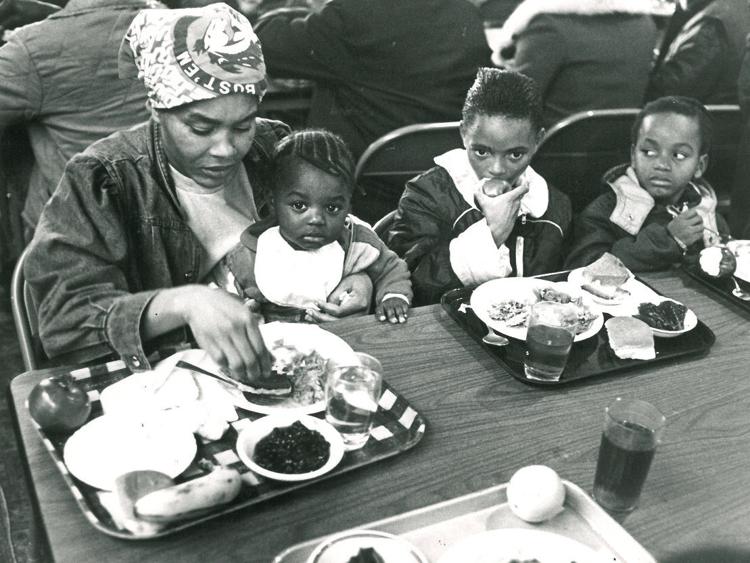 Holiday helpings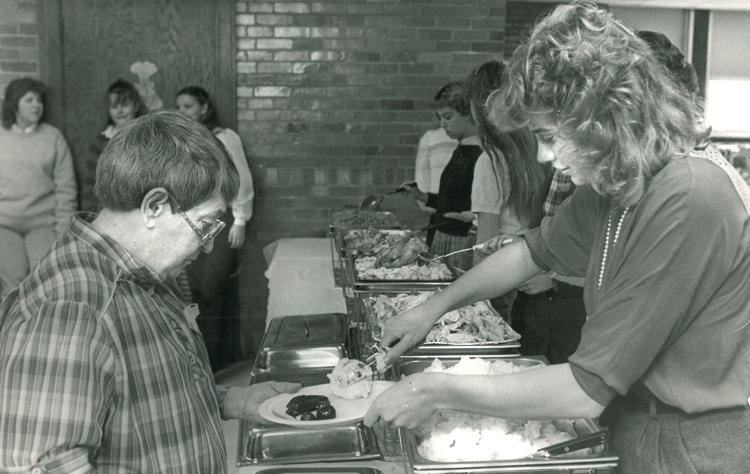 Pilgrim spirit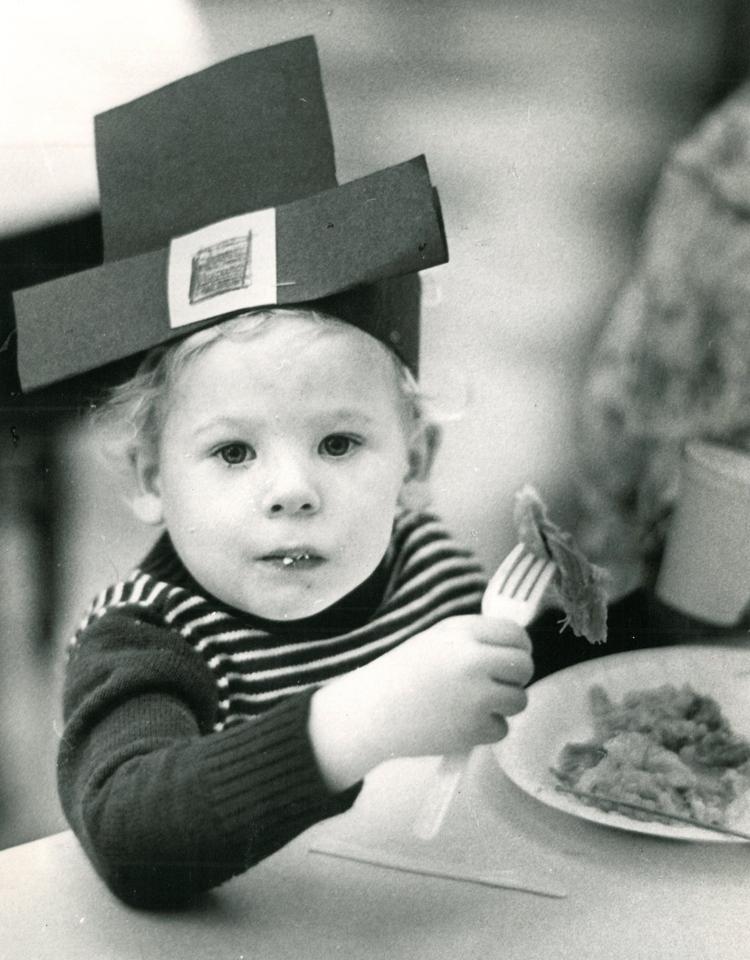 Community Thanksgiving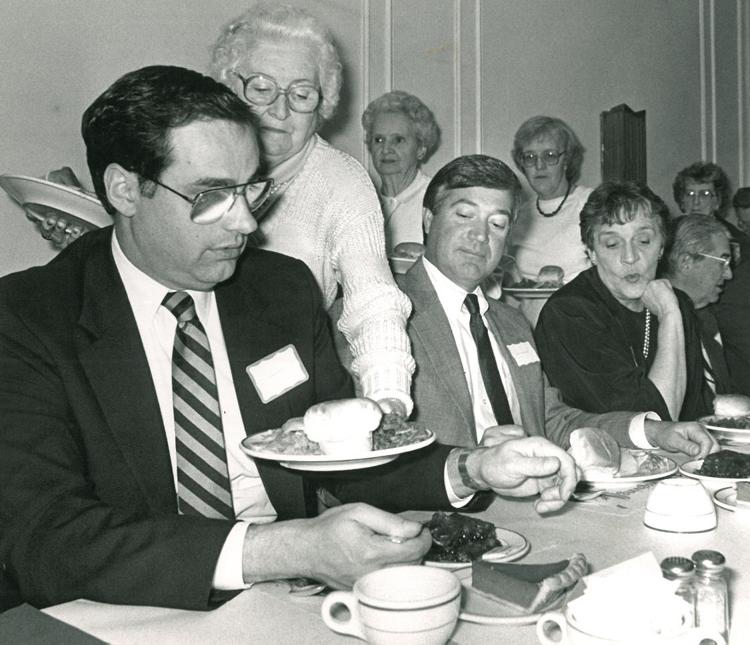 St. Mary's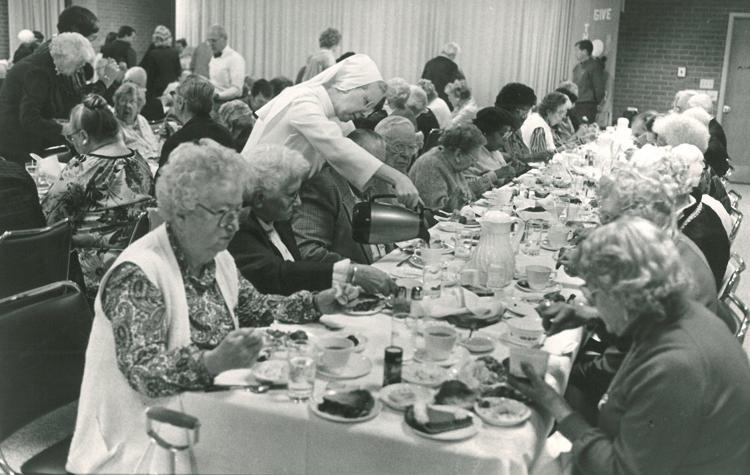 Bring on the turkey!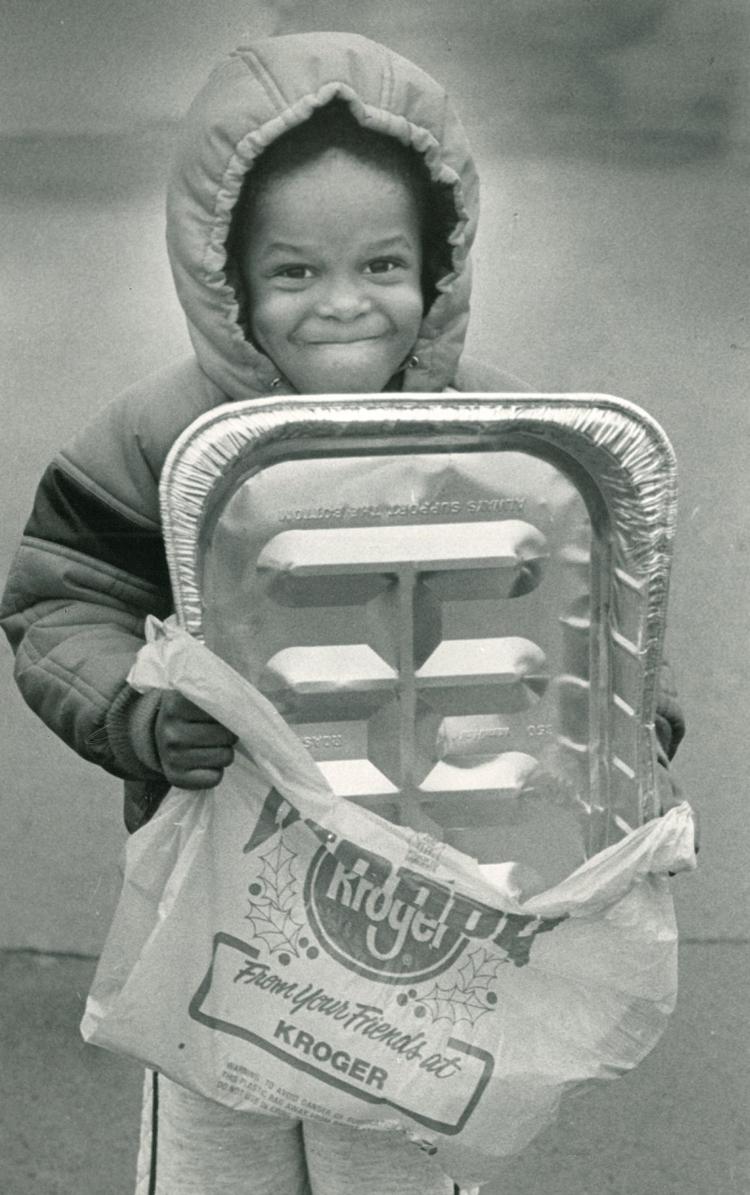 Helping out