DECATUR — Elizabeth Johnson arrived at Millikin University's Griswold Physical Education Center gym more than hour before T-Pain took the stage there — plenty of time for a front-row spot.
But with others clustered around her, eager to get close to the Grammy-winning rapper and hip-hop artist in the comparatively intimate setting, Johnson saw one disadvantage to her position.
She knew she was going to need room to dance.
---
Want to see more local news like this?
Our Daily Headlines email is for you! Delivered daily at 10:30 a.m., you'll get the local stories you need to see directly in your inbox.
I understand and agree that registration on or use of this site constitutes agreement to its user agreement and privacy policy.
---
"I'm ready to break it down," said Johnson, a 23-year-old nursing student from Decatur.
She was among hundreds of Millikin students, faculty and staff on Tuesday treated to a high-energy performance from T-Pain, known for singles including "Buy U a Drank (Shawty Snappin')" and "Bartender," and for collaborations including "Low" with Flo Rida. Dubbed The Big Event, the concert was sponsored by Millikin's University Center Board and Multicultural Student Council.
Funding came from student fees, with the total budget for artist and setup between $60,000 and $80,000, said Derrick Sosinski, UCB adviser and coordinator for the Office of Inclusion and Student Engagement. Opening for T-Pain was Boston rapper Michael Christmas. 
Organizing groups save up their allocations to hold one large event every two years. Attendance is limited solely to members of the Millikin community, which explains why word about the concert didn't travel through much of Decatur. 
At Millikin, which has roughly 2,000 students, word spread through emails, flyers and even chalked messages on the sidewalk. Organizers gave out more than 900 of the wristbands required for entrance. That was larger than the crowd for 2016's performer, rap artist Waka Flocka. 
For most of the audience, students in their late teens and early 20s, T-Pain's biggest singles were part of the soundtrack to adolescence — middle-school dances and all.
"I think it's a huge deal bringing someone from the 2000s era back here and having all those old-school songs that you get to jam out to on your playlist," said Bailey Hope, the UCB co-chair for music/The Big Event.
The entire campus takes part in choosing the "Big Event" performer. Student organizers worked with a production company to find a list of performers in their budget, then pared it down and sent out a poll to the Millikin community.
Other potential options were Cardi B, ASAP Ferg, Daya, Hunter Hayes and Aloe Blacc, Hope said. To build excitement, UCB made videos twice a week revealing one of the performers who hadn't been chosen.
After the announcement, excitement rippled through campus, students said. Many were impressed by the caliber of performer secured by Millikin.
"Everybody knows who it is," said Nicholas Kemp, a 21-year-old senior from Tuscola. "That big name coming onto our small campus, it's something to be excited about."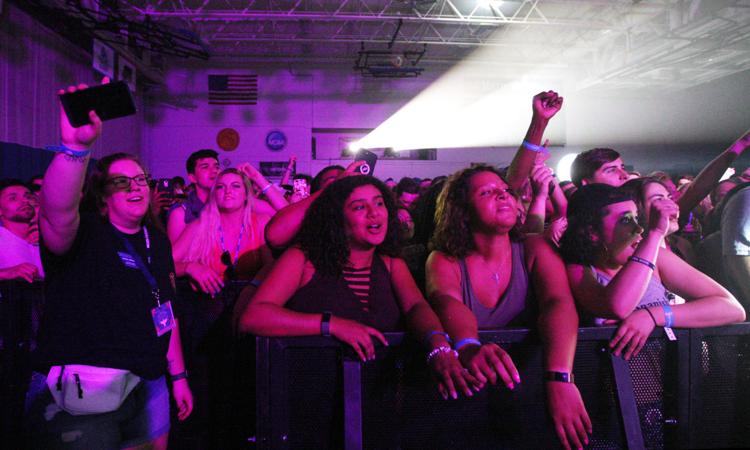 JaCarla Anderson, a sophomore from Chicago who said she grew up listening to T-Pain's music, said her friends from back home were surprised to hear about his appearance in Decatur.
"I'm pretty impressed," said Anderson, 20. "I wouldn't expect such a small school to have that much pull and bring in someone as big as T-Pain."
The Millikin camaraderie was evident in the crowd, where students could be seen greeting each other with hugs, snapping photos together and group dancing in perfect synchronicity. For seniors such as Kemp and Johnson, the concert also marked one of their last memories of college.
"I have two more weeks, and it's all school — final exams and stuff," Kemp said. "This and graduation, walking out, are probably the two big things."
T Pain Concert 5 5.1.18.jpg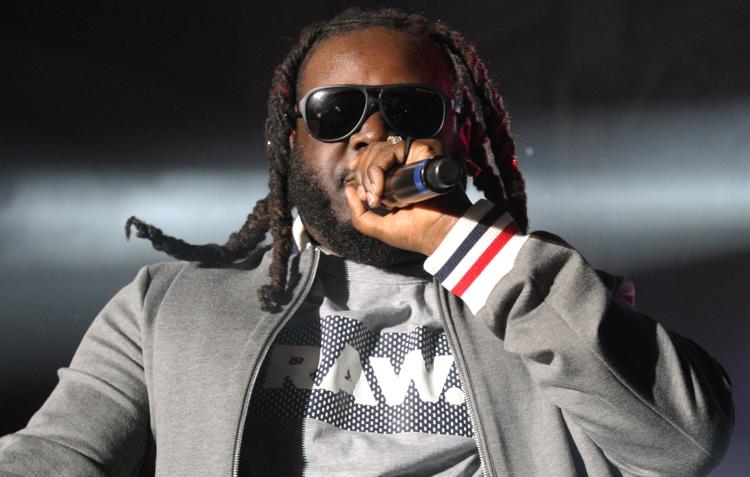 T Pain 5.1.18.jpg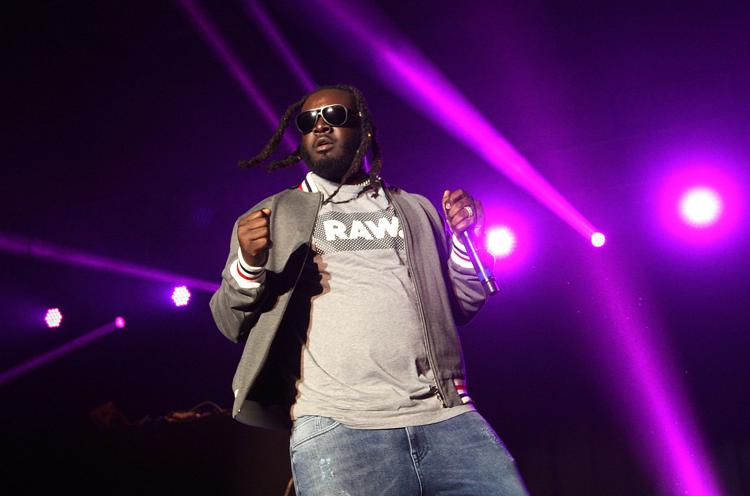 T Pain Concert 2 5.1.18.jpg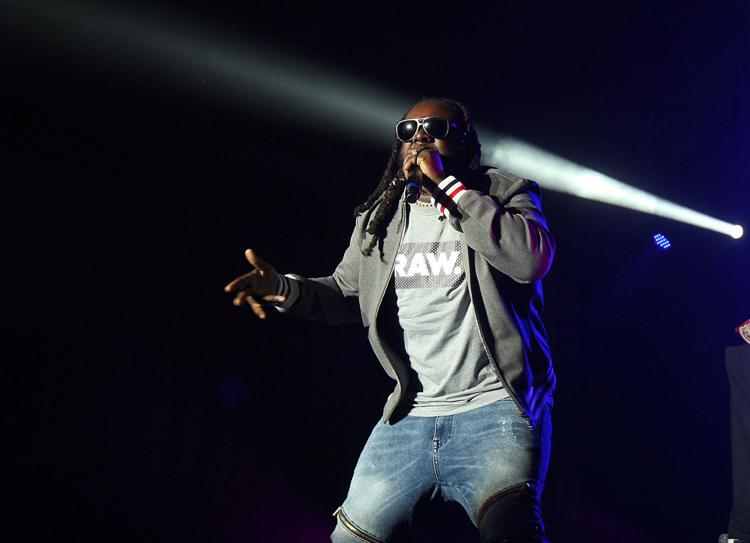 T Pain Concert 3 5.1.18.jpg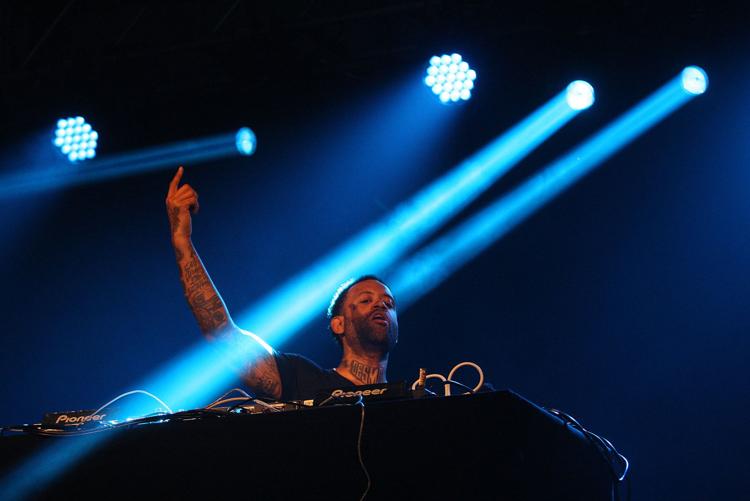 T Pain Concert 4 5.1.18.jpg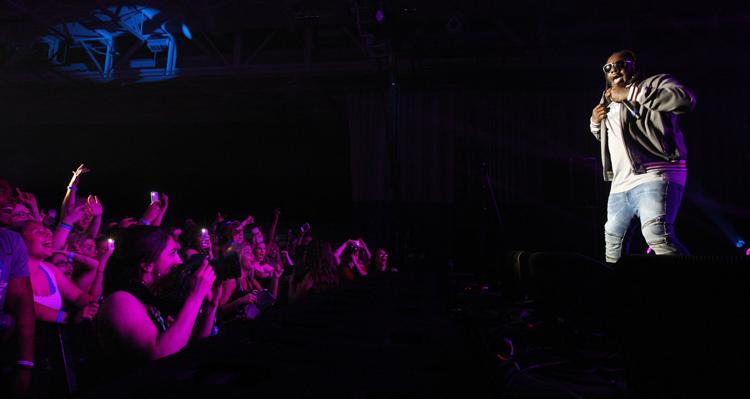 T Pain Concert 5.1.18.jpg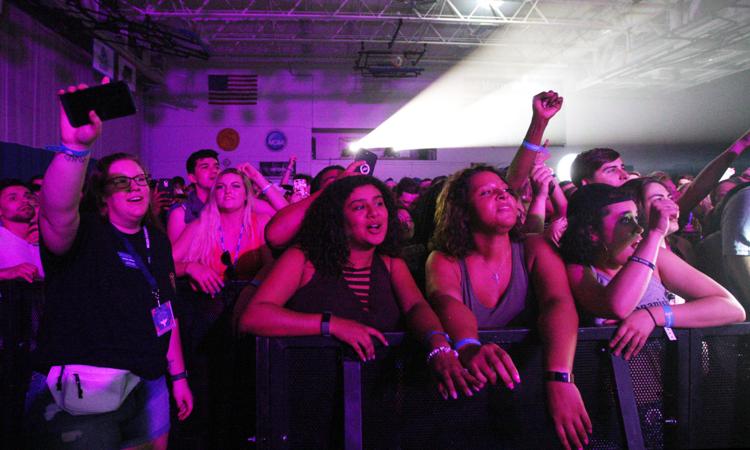 T Pain Concert 6 5.1.18.jpg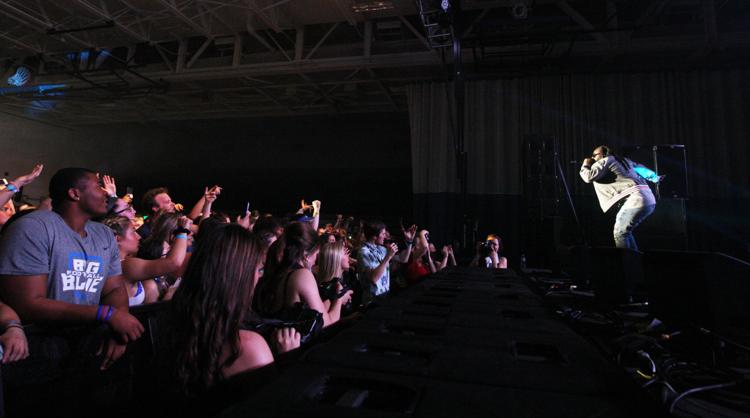 T Pain Concert 7 5.1.18.jpg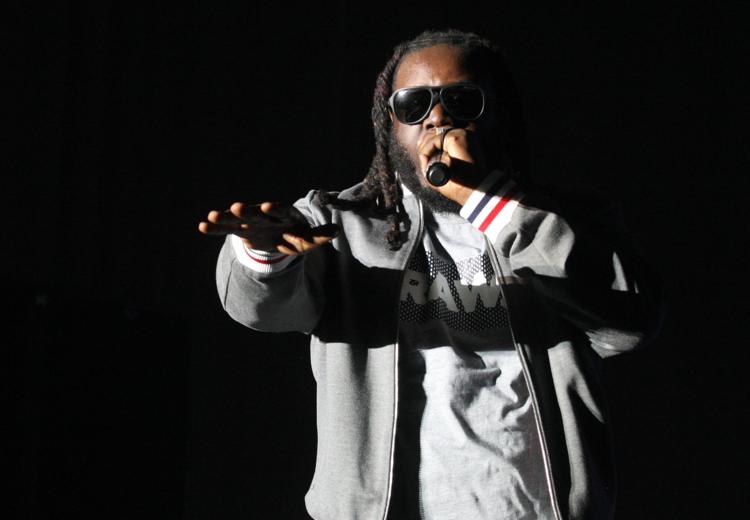 T Pain Concert 8 5.1.18.jpg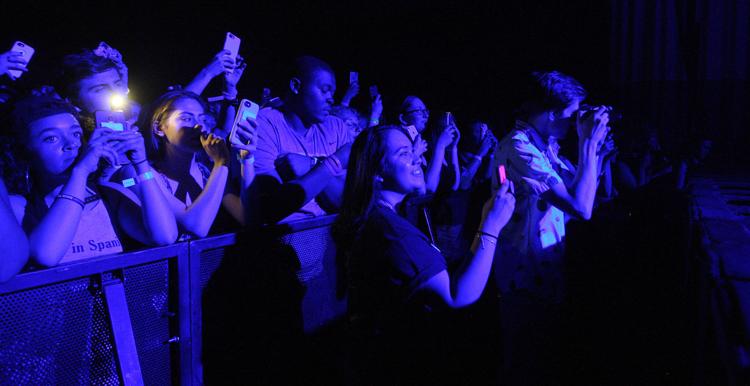 T Pain Concert 9 5.1.18.jpg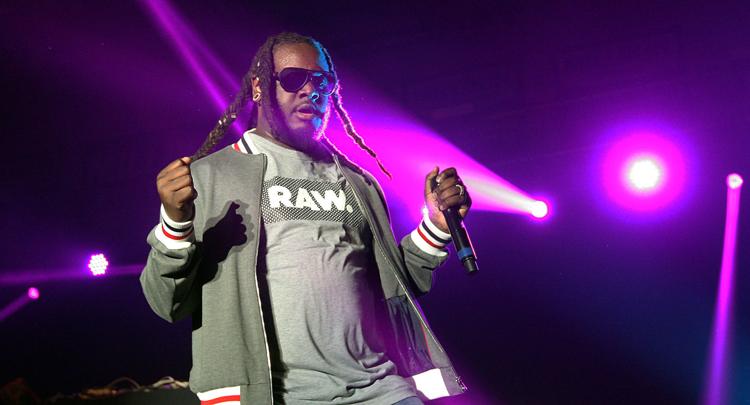 T Pain Concert 10 5.1.18.jpg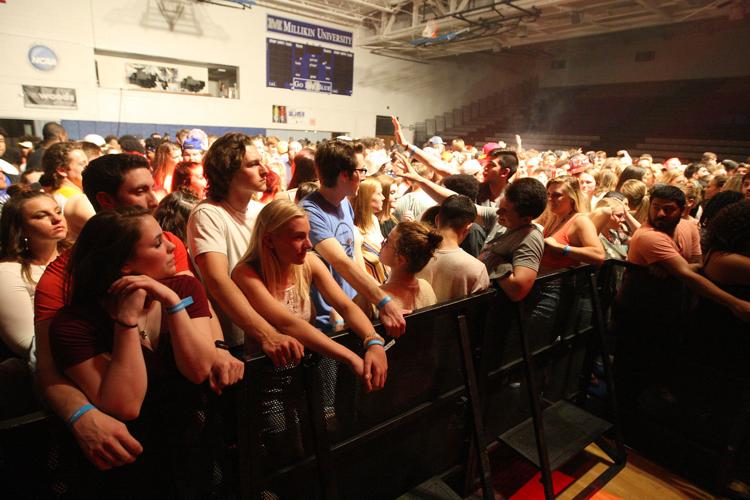 T Pain Concert 11 5.1.18.jpg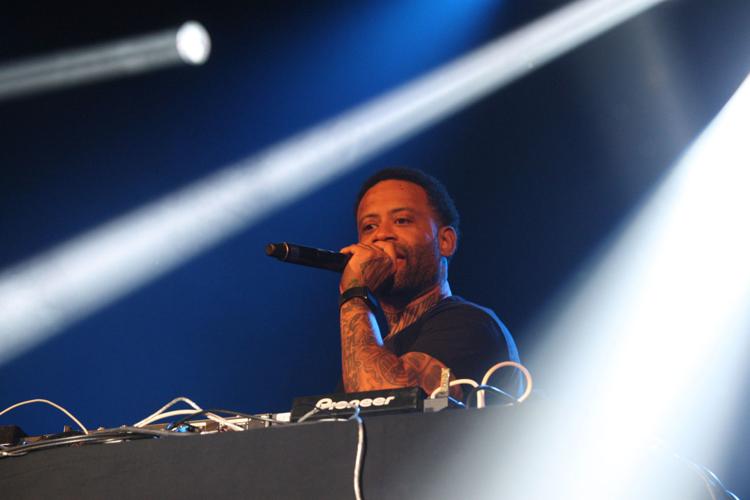 Christmas_Michael 1 5.1.18.jpg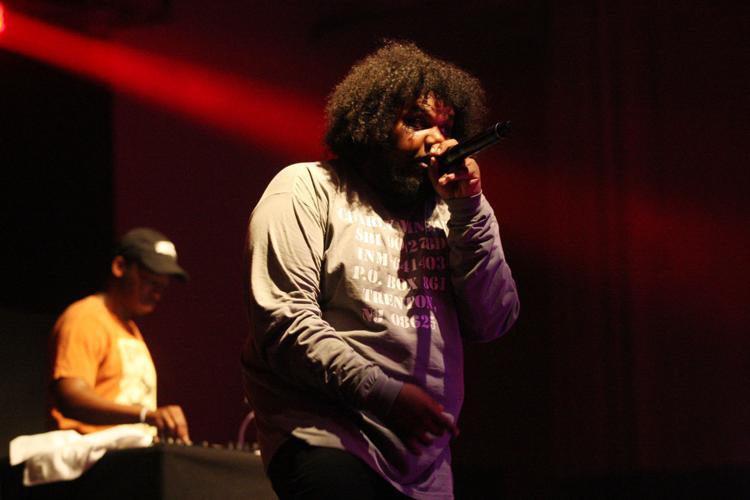 Christmas_Michael 2 5.1.18.jpg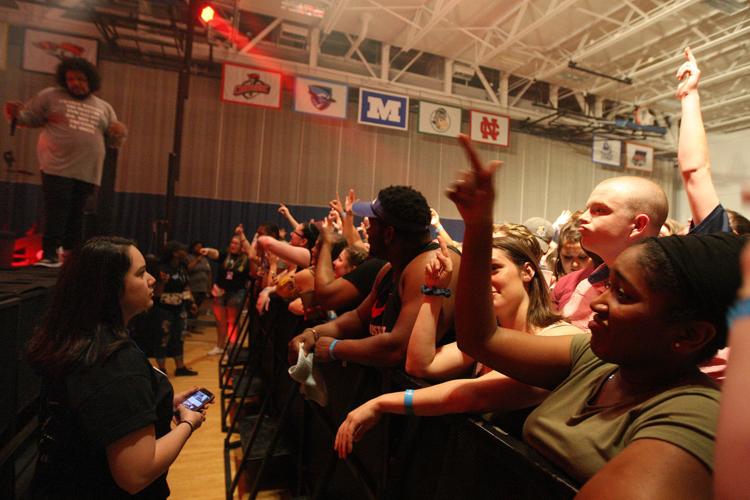 Christmas_Michael 3 5.1.18.jpg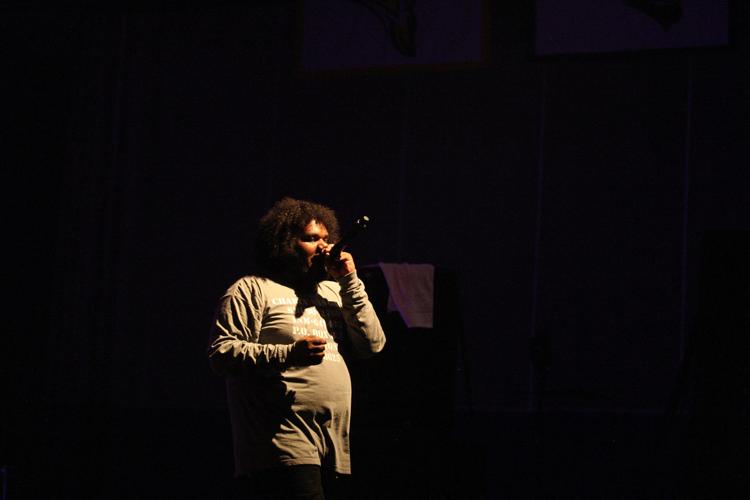 Christmas_Michael 4 5.1.18.jpg