Here's a collection curated by The Associated Press' entertainment journalists of what's arriving on TV, streaming services and music platform…
Movie star Kristen Stewart has admitted she couldn't stop laughing on the set of 'Happiest Season'.
Stacker explores the 100 top-rated TV shows of all time. The shows with the highest IMDb score are ranked the highest, with #1 being the best …
Natalia Lafourcade competed against the men and won. Here's a look at all of Thursday night's winners and photos from the event.
A year after Rosalía made history by becoming the first solo female performer in 13 years to win the top prize at the Latin Grammys, Natalia L…
This list of the 40 greatest film scores focuses on entire scores, not just one great theme. Take a listen and see which ones made the list.
Take a look at photos of country music icon Dolly Parton over the years.
Here's a look at what's arriving on TV, streaming services and music platforms this week.
A coronavirus vaccination could be just the ticket. Ticketmaster is exploring linking digital tickets with fans' COVID-19 test results or vacc…
(CNN) — The 54th annual Country Music Association Awards were presented on Wednesday, country music's biggest prize.
When concerts come back, you might need a vaccine to see your favorite artist.Ticketmaster is working on a plan to verify whether concert-goer…
Julie McClarey-Smith will be back on stage with her friends for her annual piano concert fundraiser
Stacker compiled the best country albums of all time as per Billboard's Greatest of All Time Country Albums list. These ratings are based on a…
Here's a look at what's arriving on TV, streaming services and music platforms this week.
Pfizer says an early peek at its vaccine data suggests the shots may be 90% effective, indicating the company is on track later this month to …
Because of coronavirus, this year's surviving Rock Hall inductees couldn't perform at their ceremony. So we've mined YouTube for classic clips…
Music video by Nine Inch Nails performing Closer. (C) 1989 Interscope Records
Depeche Mode - "Personal Jesus" (Official Video) directed by Anton Corbijn
Official music video for The Doobie Brothers - "Black Water" from 'What Were Once Vices Are Now Habits' (1974)
You're listening to the official audio for T. Rex - "Bang a Gong (Get It On)" from the album 'Electric Warrior'. "Bang a Gong (Get It On)" has…

Tanzyus Logan Funeral Service and Care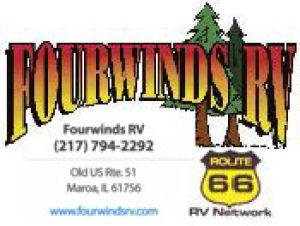 Watch the official music video for "I Will Always Love You" by Whitney Houston
Official Music Video for The Notorious B.I.G. - "Juicy"
As she inducted Houston into the Rock Hall, Grammy-winning singer Alicia Keys gave a beautiful, heartfelt speech about one of the best singers…
Lambert is likely to return to form by winning best female vocalist, the category she has dominated for years. But Luke Combs could make a run…
Decatur Choral Society's Opus 24, a community choir, has canceled their annual fall concert this year due to COVID-19 restrictions.
The Notorious B.I.G. was shot to death in 1997 at 24 and in a few years became one of the top voices in rap and pop. He was inducted by close …