CELEBRATION 2018
Who will play Celebration this year?
Cain: Who will play Decatur Celebration this year? Let's look at the odds before the announcement
Announcement Friday for this year's headliners
Musicians' recent announcements of giving up live performances have been a shame.
We can be fairly certain now that Neil Diamond and Elton John will never play Decatur Celebration. Neither will Aretha Franklin. They're all retiring soon.
Friday evening at Lock, Stock and Barrel, Decatur Celebration Producer Lori Sturgill will announce this year's lineup in a 6 p.m. to 9 p.m. kickoff party. The party promises prizes, act announcements and other entertainment.
Lynyrd Skynyrd is another act that's calling it quits. But it's doubtful Lynyrd Skynyrd's name will be announced. There might have been years when they would have, because they'd have been affordable. This year, as they embark on their "Final Farewell" tour, they're playing large amphitheaters and arenas.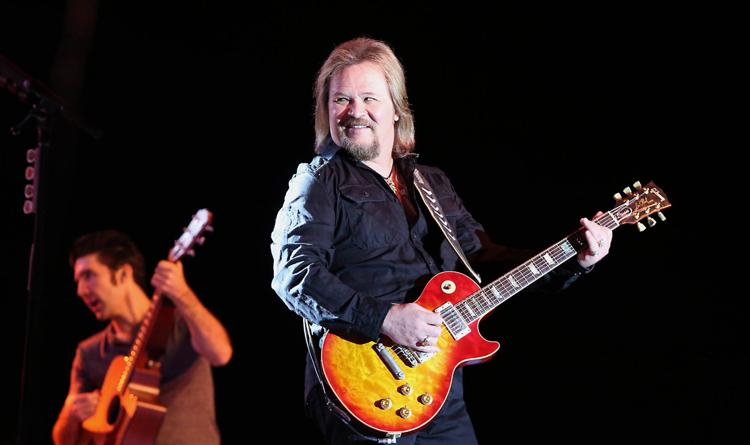 The twists of fortune have been around for as long as the event has existed. Decatur Celebration founder Fred Puglia found acts other than Cheap Trick during years when they probably would have come. By the time he pondered them to the point of making contact, the band was on an upswing and wholly unaffordable.
Performing acts' fortunes rise and fall, and that's just one factor in whether they'll get booked at Celebration or anywhere else. Do the act's travel plans bring them close enough to Decatur on another date close to the first weekend in August, and can they be enticed? Have acts signed radius clauses that keep them out of Decatur? (Most Lollapalooza acts, for example, are contractually bound again performing within a wide radius of Chicago for a significant amount of time on either side of that event.)
Guessing Celebration acts is even more difficult than it used to be, given the nature of how musicians' careers rise and fall. The veteran "legacy" acts — the ones with more than a handful of hits — have risen in value. They'll either tour together and play bigger venues, or they've broken up or split into factions.
All-4-One, Tone Loc, Young MC, Rob Base, Color Me Badd, Vanilla Ice and Salt-N-Pepa all played Celebration as headliners. In the last couple of years, various assortments of them have combined with other acts on the "I Love the 90s" tours.
The existence of those kind of packages decrease the number of acts that can be considered. But there are still a few out there that could be part of Sturgill's announcements Friday night.
The big name that has Decatur written all over it and doesn't appear to be in line for a package tour is V Shape Mind. The heavy metal band earlier this month announced plans for a reunion show. Both the band and Celebration officials have expressed interest in the band playing the event.
So they could be among those announced.
Here's a list of a handful of other that could be in this year's mix. All of these acts have at least been mentioned in Celebration circles in the last two years.
Bell Biv DeVoe, the New Edition branch-off act. They're an act Sturgill once said she's wanted to book "forever."
The Cranberries are a band Sturgill said last year that she checks on regularly. Singer Delores O'Roirdan died in January.
Ice-T is one of the acts whose name has popped up at national showcases where producers gather and watch for consideration.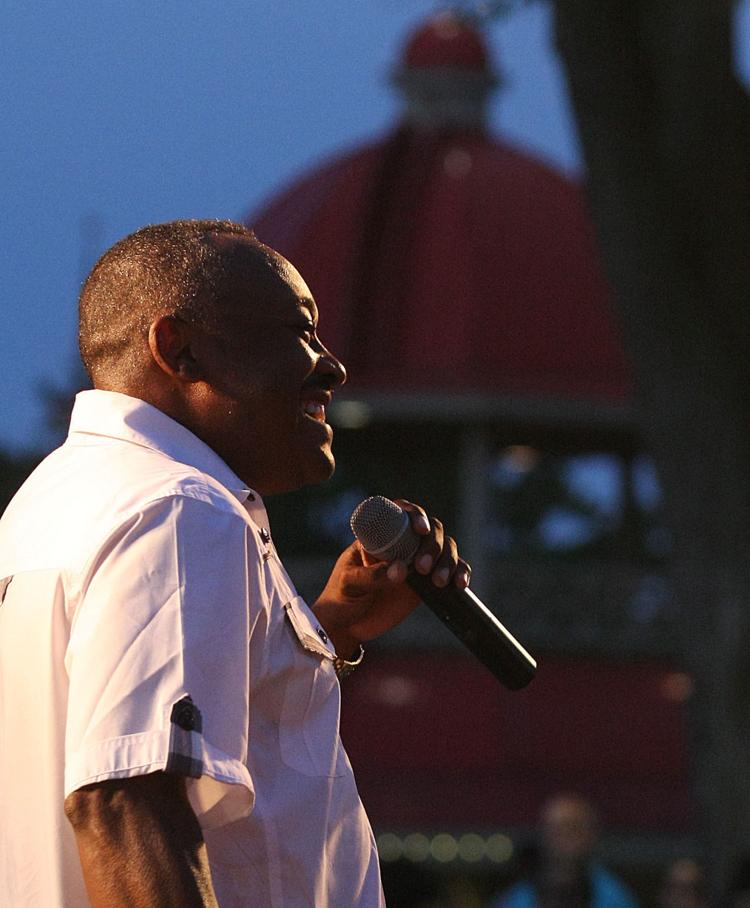 Terri Nunn and Berlin have been available for so long that they're an act both Puglia and Sturgill have considered. Nunn's show is even more attractive now because the band's original members have reunited with Nunn, and the band performs with both the original members and their replacements. So there would be a stage full of performers to lead a singalong of "Take My Breath Away."
KC and the Sunshine Band played the Peoria riverfront last year to positive reception, and there seems to be some kind of synergy in some of the acts that roll through Peoria and performers who play Celebration. Consider, for example, that Here Come the Mummies have played Peoria more often than Decatur since their first Celebration appearance.
"Weird" Al Yankovic has played outdoor shows often throughout his career, and depending what his stage requirements were, he could easily headline a Celebration show. Given, however, his sellout performance earlier this year at Champaign's Virginia Theatre and his double sellout of afternoon and evening shows in Bloomington three years ago, a return trip to Central Illinois might have to wait a year or two.
Gretchen Wilson has seemed like a natural for years, if only because her hometown of Pocahontas is closer to Decatur than Chicago. Or Joliet, for that matter. That doesn't, however, mean the Blues Brothers will be showing up.
The Doobie Brothers have been mentioned as possibilities the last couple of years. Their appearance this year is improbable, as they're touring as the opening act for Steely Dan.
Michael Ray, like Gretchen Wilson, has an association with Big and Rich, which in and of itself makes him seem like a natural for Celebration's country slot — Should Sturgill choose to have a country slot this year.
See? Who thinks this stuff is easy?
Contact Tim Cain at (217) 421-6908. Follow him on Twitter: @timcainhr