It arrived like a personal insult, confirming decades of diminished expectations and a shallow public conception that, somehow, being a musician or working in a music-centric field is not a "real" job.
The language itself underscored the insult.
"Additionally, please note that only incidental music is permissible at this time," read the amended language that appeared on the state Liquor Authority's website last week. "This means that advertised and/or ticketed shows are not permissible. Music should be incidental to the dining experience and not the draw itself."
How many times have working musicians heard that word, or at least felt its meaning, in the pejorative sense?
When they're setting up on stage and they overhear someone at the door grumbling about paying a cover charge that's less than the price of a cup of coffee?
When they finally give in to the fact that a majority of patrons would rather hear them cover other people's songs than perform tunes they've written?
When they haul their gear home through the snow after receiving a frigid response from a crowd of largely indifferent diners?
When they accept the streaming-age reality that music has been made financially worthless to its creators, and is now only a source of income for the suits who own the digital platform?
Thing is, there is a large and healthy subculture of Buffalo-area arts patrons for whom music is anything but incidental. It is, in fact, their lifeblood. These patrons, as well as a community of music club owners, provide the forum and support for the often-glorious gigs that balance out those human jukebox shows for working musicians. These people form the very community that is being targeted by the callous and clueless language in the SLA's updated restrictions.
The amended SLA language has essentially put musicians out of business and threatened the existence of the bars and clubs where they perform. If musicians can't advertise or promote their shows, and clubs can't sell tickets to those shows or charge a cover at the door, then no one is going to get paid. While so many of us who live the musician's life are used to – and sometimes, more than happy to be – playing for nothing (or next to it), that can't be the long-term plan for anyone hoping to employ their skills and talents to pay their bills.
"We've canceled everything for the next month, outside of a couple of events that we can tweak to fit under the most recent guidelines," said Marty Boratin of Mohawk Place. "We reopened in early July and were initially allowed 61 people, socially distanced, seated, masked. As our normal legal capacity is 237, and we probably don't reach that more than a half-dozen times a year, we figured we could make it work.
"Then they added the food requirement. We've been offering a small rotating sandwich menu and had only been open on Fridays and Saturdays. The biggest crowd we had was 45 people.
"But with the new language added to the restrictions, it really seems pointless to continue right now. No cover charge and no promotion allowed just isn't going to work for us."
It isn't going to work for anyone.
On Monday, Sportsmens Tavern filed suit against the SLA, claiming violations of the First Amendment by the SLA as its core argument. The Order to Show Cause read, "Restriction of live music at licensed bars and restaurants to only that which is 'incidental to the dining experience and not the draw itself' are unconstitutional content."
The Hall family, which owns and operates both Sportsmens Tavern and adjacent the Cave in Black Rock, has made it clear it does not plan to go quietly.
I've espoused an unpopular opinion from the beginning of the pandemic that public events should shut down for six months, that we all stay home as much as possible during that time and collectively bite the bullet for the public good, and that substantial aid be provided for the industries shut down due to the public health emergency.
As tough as that would have been, if we had done it, we might be looking at a light of hope at the end of the tunnel today.
You can blame the governor if you like, but the problem is quite likely spread across the country, where some refused to follow public health policies, even while 179,000 of their fellow citizens died.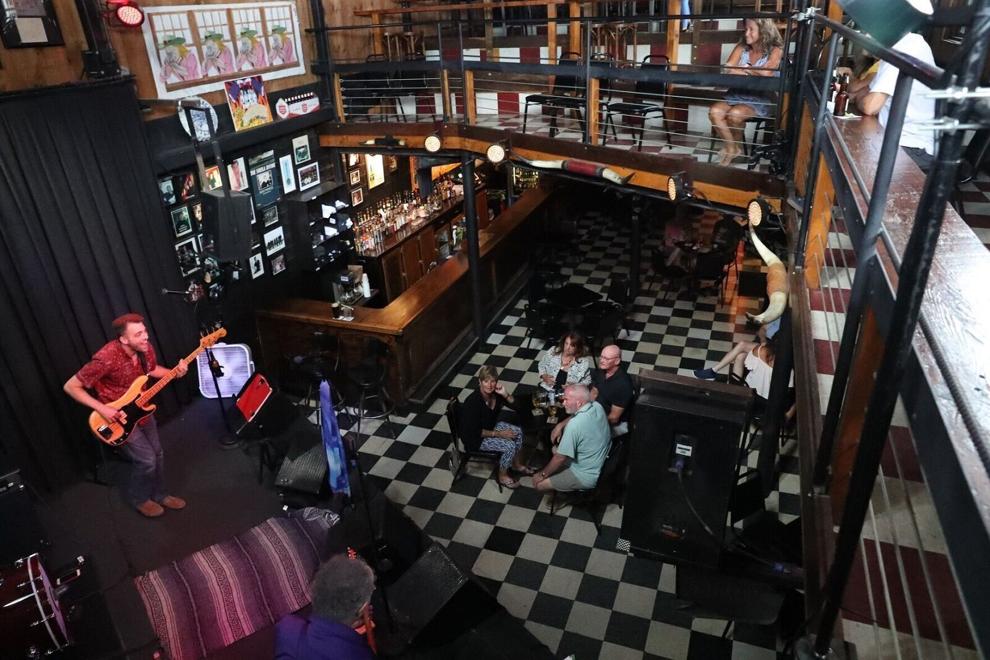 Many of the clubs directly affected by the new SLA language – Mohawk Place, Sportsmens Tavern, the Cave, the Tralf Music Hall and others – were, by a strong majority of available accounts, acting in good faith, following state guidelines strictly, and placing the safety of patrons, employees and musicians alike at the top of their list of concerns. It is a horrible irony they now must pay the price for the bad actors who, individually and collectively, decided that their own immediate desires were more important than the health and safety of the rest of us.
However, Boratin said, not everyone has been playing by the rules, though the Mohawk Place talent-booker declined to name names. 
"We do realize that, even as we were sticking to the ever-changing rules, many venues weren't," Boratin said. "There are still quite a few people in the area that aren't taking the pandemic seriously. But in the six weeks that we were reopened, we didn't have a single patron show up at the door without a mask, and several people told me that they were actually enjoying the seating requirement."
The problem, of course, is the double standard. If restaurants and stores can operate while following state guidelines, then music venues need to be allowed to, as well. If music venues are deemed to be a threat to public health, then there needs to be a massive aid package passed for all the people affected by this forced closure. One like the Save Our Stages Act, or the Restart Act, both of which have been supported in a bipartisan manner by some members of Congress, but remain in limbo.
Like so many of you, I dearly miss live music. I played my first public gig at 15 and never stopped. Over the past 35 years, I've attended an average of 100 shows a year, at venues of all shapes and sizes. I've been at this for a minute. But it was a long time ago when I realized my emotion-based desires and psychological needs did not change the hard reality outside my door. Living is supposed to teach us that.
That said, the new SLA language, though ostensibly meant to protect public health, is misguided, reveals a glaring double-standard in public policy, and is therefore unjust.
Until the deeper problems are addressed, who gets to pay the price? The musicians, club owners, workers and fans for whom music is anything but "incidental."
It is what it is, but it didn't have to be.