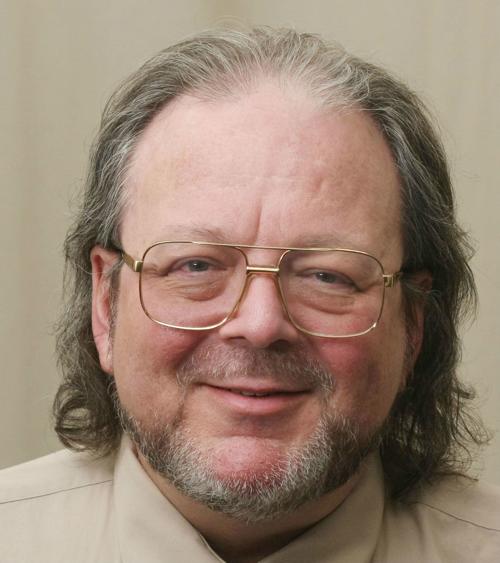 The absence of Decatur Celebration is just another of those traditional season markers that makes us feel as though we've been staying at home for years rather than months.
When an annual event stretches across generations, it's easy and often fun to reminisce and compare. How would Jarrod Cox's second Celebration have matched up against his first? Was there anything better than we'd ever seen? Anything more disappointing? For those inclined to rank the event, where does it compare with others? What specific performances or rides or foods or crafts made this year extra special?
For years, our summers for those working on Herald & Review entertainment pages, Celebration was a three-month process, from interviews and performance previews to coverage to post-mortems. In addition, anyone who's followed the event for more than a handful of years is aware there are always dramas surrounding Celebration. While they're not all as stunning as adding an admission charge or the director resigning, they're inevitably things that have to be looked into.
For us, as was the case with almost everyone, Celebration also marked a change in attitude. The requirement was to change out of summer mode and into the fall. For parents and students, it was getting back to school. For us, it was about squeezing in vacations before we came back to tackle all the things that would be going on in the fall.
That's where my sense of reality has shattered. I expect it may be the same way for some of you. For me, fall into winter became the time we focused on indoor events. Plays, concerts, dance recitals, comedy shows. There were fewer huge events, but so many more intimate events, the type that appeal most to me as art. There's rarely a chance to have a more personal interaction with an artist than to be in a small gathering in a darkened room.
COVID-19 has been the reason for the cancellation of numerous events, including Decatur Celebration. Community groups who have depended on the event for fundraising in past years have had to come up with alternatives this year. 
Darkened rooms are some time away. During one day of a vacation week this summer, my thoughts turned to how pleasant it might be to spend an afternoon at a movie theater. That's some time away.
One of my recent passions has been standup comedy. Perhaps the music scene, to my great sadness, has passed me by. I know my inability to appreciate the art of club DJs makes me seem and feel as feeble as I thought my grandparents were when they criticized The Beatles as noise. Rather than argue (and embracing my empathy for all arts, even the ones that elude me), maybe it's easier to retreat into the dark and look for some laughs. Especially when those dark rooms are so plentiful and nearby, from Decatur to Peoria to Mason City to Champaign, are all presenting quality weekly programs.
The last show I attended before the shows stopped was a comedy show. The next two shows for which I had tickets were a pair of comedy shows at the end of March.
Complaining or feeling sorry for oneself is ridiculous from a member of a generation of parents who lived through a time of limited electricity and outdoor plumbing. So maybe the sad part of the way our time is passing is in our inability to grasp what time is.
---
Gallery: Decatur Celebration over the years
Columnist Tim Cain wrote the book "Decatur Celebration: A History of the World's Fair of the Prairie." Contact him at (217) 421-6908. Follow him on Twitter: @timcainhr
Stay up-to-date on what's happening
Receive the latest in local entertainment news in your inbox weekly!