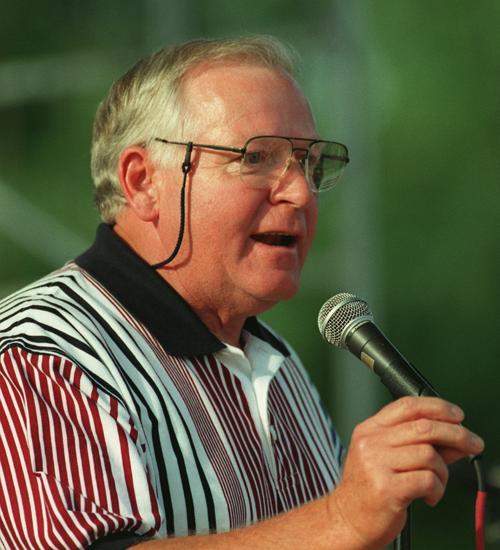 Updating Orv Graham's resume would have been a nightmare.
The one-time radio star and all-time organizer and leader died Tuesday at age 82.
There's an entire generation of Decaturites — before streaming video, before the internet, before cable television — who remember Graham as the voice of Decatur, and continued to think of him of that long after he stopped making his living behind a microphone. Graham remained a familiar face, one often seen at public events.
Attempting to recreate or revitalize or resurrect Decatur Celebration has to feel like tryin…
If there's anything for which Graham continued to be known, it was the combination of voice and personality and genuine warmth that drew people to him.
And anyone who heard Graham tell a story never forgot what a great storyteller he was.
Among his many other community roles, Graham was one of the founding fathers of Decatur Celebration, the August downtown party that dominated talk and action for in excess of three decades. He was honored as such before last year's Decatur Celebration parade, being a co-grand marshal along with creator Fred Puglia and fellow vital cog Jim Masey.
Graham had plenty of stories to tell about Celebration and was always willing to share his. This has always been one of my favorites.
The setting is the first Decatur Celebration. From this point forward, all of the words belong to Graham.
"First year. We have pony rides, over there on State Street, behind the Millikin Bank. I think it was in the parking lot. An asphalt parking lot. The guy brought little colt ponies and set up. He's fine, he's got everything he needs. We had a trough of water and all that stuff. But in the middle of afternoon, before the Celebration opens, this lady from the local chapter of the Society for the Prevention of Cruelty to Animals comes in. 'Those poor ponies, they have no shade, they're on hot, hard asphalt — you can't do that to those poor animals.'
Fred Puglia is spending the weekend bathed in the love of and for Decatur Celebration.
"Well, the guy who had brought them in had assured us he worked the circuit and the horses were the same way they were everywhere. It wasn't cruel to them. She thought it was cruel. So we got bales of straw and set something up so they had some shade. She was not completely happy, but things were better.
"Until the show gets under way at 6 o'clock. About 7:30, she comes in the Celebration office over at the Civic Center. 'Those people in the carnival are giving away live white rabbits, and they're giving them to 10- and 12-year-old kids when they win a prize. Those kids don't know how to take care of a rabbit. That has to stop.' We walked out to the carnival, and we stopped that. Not a problem. Done.
"Next morning, after the parade's over and the festival is back under way, this nice lady is back again. 'You're still giving away those white rabbits.' (I said) 'Go with me. You show me where the white rabbits are.'
"We walked around the carnival, through all those stands, and we didn't find any white rabbits. We found the manager, and I introduced them, and said, 'She says you're still giving away those white rabbits.' He said, 'Oh, no ma'am. That's impossible.' She said, 'Why is it impossible?' And he said, 'We skinned 'em all and ate 'em for supper last night.'
"That is a true story. She marched off, and I never saw her again."
---
Gallery: Decatur Celebration over the years
Stay up-to-date on what's happening
Receive the latest in local entertainment news in your inbox weekly!