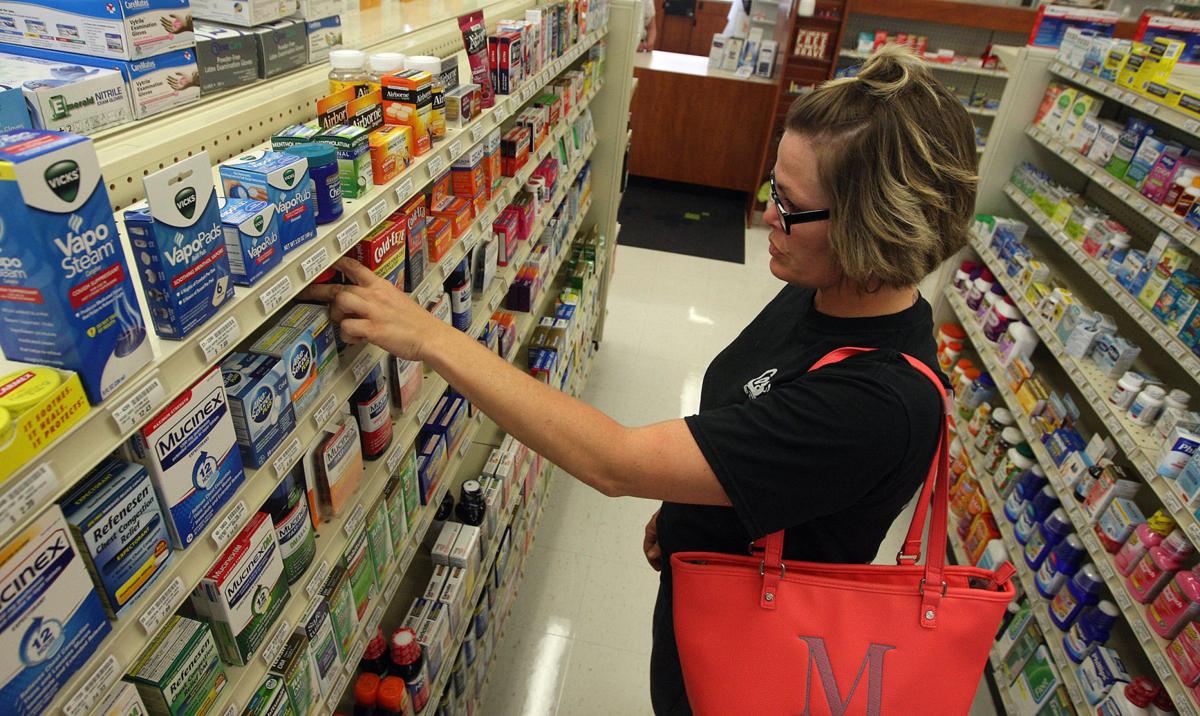 MOUNT ZION — The long, late winter has ushered in "a tidal wave of pollen," meaning thousands of Central Illinoisans went, seemingly overnight, from shivering to sniffling.
Most years, temperatures increase slowly in the region, meaning trees usually begin pollinating gradually, starting in March. This year, it was cold and snowy throughout much of the region through mid-April. So when temperatures finally began warming up consistently a couple of weeks ago, trees began pollinating all at once. 
"This year, it was just — kaboom!" observed Dr. Robert Kocur, an allergist/immunologist with OSF HealthCare Medical Group-College Avenue in Bloomington. "Suddenly, there was this huge release of pollen. Instead of the usual small waves, there was this tidal wave of pollen."
Mindy Amos, pharmacist-in-charge of Sav-Mor Pharmacy in Mount Zion, said that she and her staff have definitely seen an increase of local allergy-related cases in the past few weeks.
"The pollen levels are very important," Amos said, regarding common allergy triggers within Macon County. "And then the farmers being out in their fields and stirring things up in the air leads to it. Depending on the individual and their allergies, sometimes it's grass from people mowing their lawn."
For Central Illinoisans who have been suffering with itchy, watery and gritty feeling eyes, itchy and runny noses, sneezing, plugged up ears, headaches, sore throats, difficulty sleeping and fatigue, know that you are not alone. And know that our long winter of discontent is to blame. In the past few days, grasses also began pollinating, meaning a double-whammy for people with spring allergies. And spring breezes mean that pollen is being carried all over.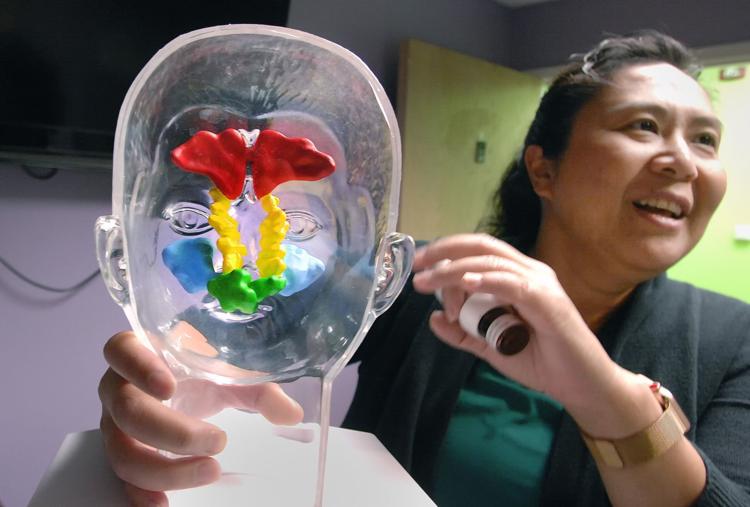 Megan Troxell of Decatur said she's noticed that allergy season appears to be starting earlier than it normally does. While allergies don't plague Troxell, 31, like they did as a child, she said pollen and pet dander have given her 13-year-old daughter a rough time in the past couple years.
"Sinus, stuffy nose, her eyes get swollen — the whole nine," Troxell said. "She's not lucky enough."
The American Academy of Allergy Asthma & Immunology noted high concentrations of tree, grass and mold allergens this week throughout the region. 
"The pollen counts have been through the roof," Siri said. "I think our noses and our eyes are barometers to that."
You have free articles remaining.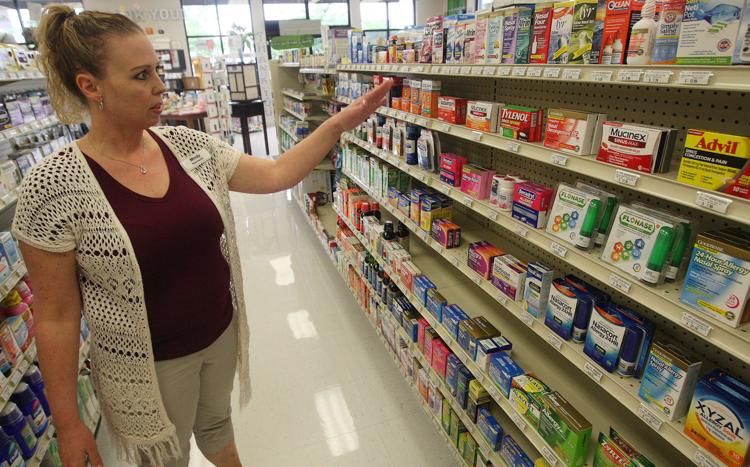 In some cases, high pollen counts can spark allergic reactions for people who may have never experienced them before. That ultimately depends on the amount of pollen in the air and an individual's immune system, she said. 
In people with an allergy, their immune system mistakes an otherwise harmless substance, in this case pollen, as an invader, Amos said. The immune system overreacts, producing an allergic reaction.
Allergies matter because they make allergy sufferers miserable, tired and less productive — and because the symptoms are annoying to others. In addition, some people with seasonal allergies also have food allergies, meaning some allergy sufferers have to adjust their diets this time of year. For example, people allergic to birch tree pollen also may be allergic to raw pitted fruits, Siri said. And people with allergies are more prone to sinus infections because the overproduction of mucus means a safe haven for bacteria and viruses. 
"It seems like it's worse this year," said Jane Dehm, 68, has severe allergies and just got over a sinus infection.
When she first began to experience spring allergies several years ago, she tried over-the-counter antihistamines but they didn't help much. She went to Midwest Allergy Sinus Asthma in Normal, underwent testing to determine allergies, and began getting monthly allergy shots to gradually build immune tolerance to allergy symptoms.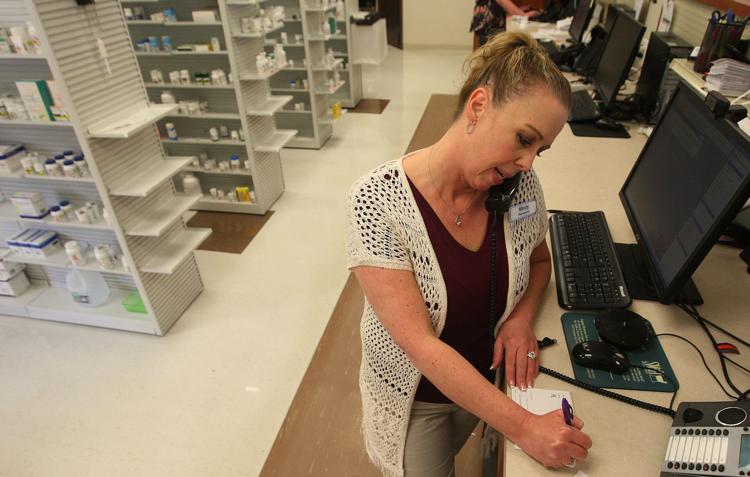 During spring and fall allergy seasons, she gets allergy shots weekly. In addition, she uses a nasal spray, a Neti pot, takes a daily antihistamine, Benadryl at night and when she is mowing the grass, she wears a mask, a hoodie, long pants and a long-sleeve shirt.
"Then I strip off, throw all my clothes in the washer and head straight to the shower," Dehm said. "If you don't have 'em (spring allergies), consider yourself extremely lucky," she said.
Amos suggested that people who know that they are affected by spring allergies look into which over-the-counter products could help them ward off their symptoms before the allergy season begins. 
"Then you can start using some of those products a couple weeks prior to the onset of spring," she said. 
Troxell said her daughter usually takes products such as Mucinex and Flonase to help counteract her allergies, and while they have been helpful, she ultimately hopes that a day will soon come where her daughter won't need to take the medicines at all. 
"It's kind of something you've got to keep track of," Troxell said of her daughter's reactions to allergens. "I know that I used to be allergic like she was, and I grew out of them. So I hope that's the case with her."
Contact Jaylyn Cook at (217) 421-7980. Follow him on Twitter: @jaylyn_HR