Find Local Jobs. Get Hired.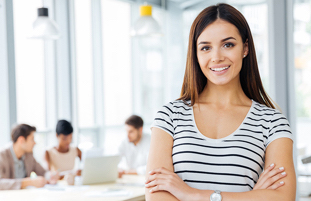 Find local jobs, receive personalized alerts and promote your profile.
Join our Talent Community
Looking for a new job? Browse through the newest job postings on https://herald-review.com/jobs and find your next career.
Choosing a career path is a journey many people travel for most of their adult lives. Here are tips for anyone, no matter age or career level.
Browse through the latest employment postings on https://herald-review.com/jobs and find your next career.
As the pandemic speeds up the roles automation and AI play in work, experts say there are many options for people seeking AI-proof jobs.
Career options that provide automation-proof jobs
There's far more to becoming a digital nomad than packing your stuff into storage. From taxes to transportation, here are five factors to keep…
Who do you think would make it better, your barista or a robot?
Stacker ranked the 50 most physical jobs in America using data from the Occupational Information Network (O*NET), a system developed by the U.…
NOW HIRING: Here are the latest available jobs in Decatur and greater Central Illinois. 
As the administrations change in the White House, the jobs inside the executive mansion attract the public's attention more than usual. Here's…
Stacker compiled a list of 25 jobs in the White House by consulting official White House and government websites, news reports and interviews,…
Two-year degrees do not always lead to jobs that pay well, even if they are professionally satisfying. Here are some with the lowest paying options.
With combined student loan debt reaching a staggering $1.68 trillion in 2020, many individuals looking to advance their education and career a…