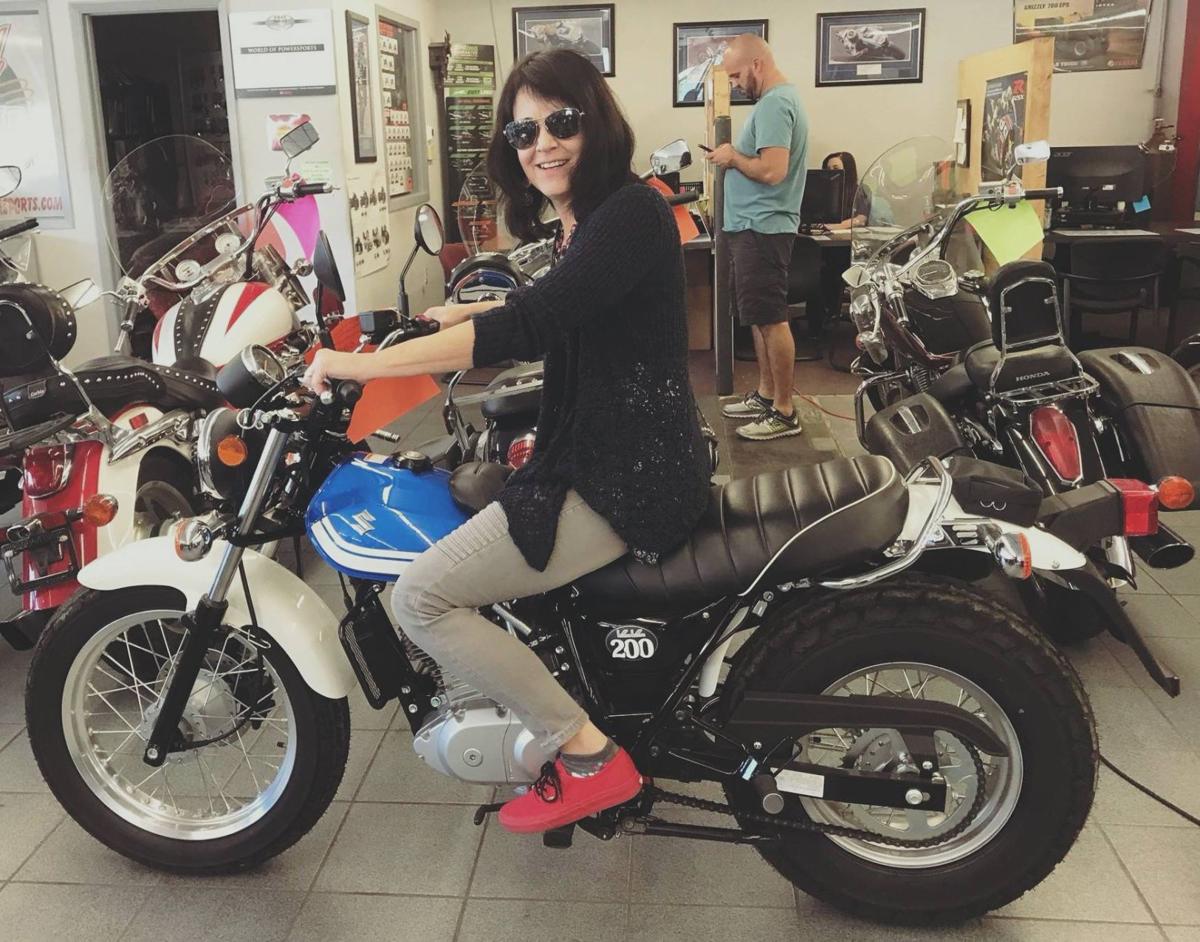 Occupation: Communications, marketing and public relations coordinator for the Greater Decatur Chamber of Commerce
City of residency: Decatur
Rollanda, you mention that you're an avid participant in motocross. What sparked your interest in that?
I was injured and couldn't take gymnastic classes anymore, so my friend and I decided we wanted to buy motorcycles. I've got double vision, so we decided that maybe it would be better if I rode on the dirt where everyone was going the same direction. So I bought a little bike, started racing it, and now I race every summer. 
Where's your favorite place to ride?
We ride a lot at Lincoln Trail Motosports in Casey, Illinois. On a race weekend, there's up to 500 racers out there and probably 1,000 people for a track. It's a ridiculously popular sport, and it's the biggest family you could possibly imagine. Even the little kids are out there jumping dirtbikes on the track. 
Is trying new things, like motocross, something you aim to do often?
I was a volunteer for Meals on Wheels for a really long time, and I worked for them for 3 1/2 years, too. I got to know a lot of the clients, most of them are seniors, and I would get to talking to them and they would really impress upon me that life can be incredibly short and you don't want to miss any opportunities. I don't like to say know to a new opportunity, because you only get one chance to go around in this life. I want to be the 80-year-old woman who says "Oh gosh, you should have seen my in my 50s!"
When you put that headset on, you become so engrossed in what you see, and you almost don't get any physical cues from anything else in your environment. I was afraid to take my foot off that plank, even though I knew it was a 2-by-4 taped to the floor, it really felt like I was 30 feet in the air. There was no sensation to my foot on the floor, and nothing blocking my peripheral vision. It was so intense. 
The Super Bowl is Sunday. As a former Minnesotan, how do you feel about your Vikings' chances to take the championship next year?
At the beginning of every season, I'm always pretty convinced that we're going all the way. I don't know what it's going to take, but it won't be a lack of belief.