Erica Rhodes and Austin Craig, both of Davenport, Iowa, were married Sept. 29, 2018, in St. John's Episcopal Church, Decatur.
Heather Dawn Farrow of Springfield and Kevin Charles Emery of Decatur were married 4:30 p.m. Aug. 11, 2018, in The Post Commons, Alton, with t…
Ashley Ann Entler and Bryce James Mathews, both of Chicago, were married Aug. 18, in Allerton Park's Sunken Gardens, Monticello.
Meghan Leanne Hill and Keith Franklin Bumgardner were married 6:30 p.m. Sept. 1, in Seawatch Plantation Resort beach, North Myrtle Beach, S.C.
Rachel Mae Crose of Forsyth and Cody Marlar of Paxton were married June 9, 2018, in Forsyth United Methodist Church.
Sarah Elizabeth Hoadley and Michael James Houran were married 3:30 p.m. June 9, 2018, in Life Foursquare Church with pastor Steve Hohm officiating.
Katherine Chenoweth and Brandon Kuehl both of North Liberty, Iowa, were married June 2, 2018 in St. Mary's Catholic Church in Iowa City, Iowa.
Megan L. O'Dell and Brian L. Mixell of Decatur were married April 21, 2018, in St. Thomas the Apostle Catholic Church.
Mallarie A. "Punkin" Pumphrey and Mike Dailey of Indianapolis, Ind., were married June 4, in Las Vegas, Nev.
Rachel Alane Hays and Travis William VanderMeersch of Assumption were married Feb. 24, 2018, in Decatur Conference Center and Hotel.
Edmunda Benz and Mark Isbell were married on Saturday, Nov. 18, 2017, in the Homewood Suites Hotel, Forsyth.
Connie Lea Troup and Steven Todd Henkel were married at 1:30 p.m. on Oct. 28, 2017, in St. Monica Catholic Church, Sunbury, Pa.
Robert Darnell Blythe, Decatur; Dedra Lashell Austin, Decatur
Lindsay Renee Meece and Brandon Carl Brunner were married at 5 p.m. On Sept. 3, 2017, in Lake Windsor Country Club, Windsor, Wis.
Lindsey Elizabeth Gray and Justin Lee McKibben were married 4 p.m. Sept. 30, 2017, in Mount Zion Convention Center, with Joe Auvil officiating.
Chad Michael Rentschler, Macon; Hailey Marie Quinlan, Macon
Bridget Marilyn Rice and James Evan Short were married 1:30 p.m. Oct. 7, 2017, in Christ the King Catholic Church, Nashville, Tenn.
Joshua John Voorhees, Decatur; Angi Michelle Dodson, Decatur
Sean Michael Blanco, Moweaqua; Mandie Marie Thomas, Moweaqua
Neal Edward Beveridge, Decatur; Joann Kathleen Beveridge, Decatur

Tanzyus Logan Funeral Service and Care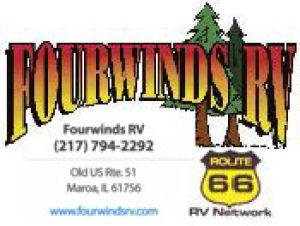 Anthony Demont Boston, Decatur; Gabriealle Elizabeth Bracey, Decatur
Melissa Dawn Maple, Decatur; Jennifer Lynne Gollahan, Decatur
Mark Thomas Miller, Decatur; Dawn Amber Merli, Decatur
Dana Ellen Janssen and Blair Robert Dunn, both of St. Louis, Mo., were married 3:30 p.m. May 28, 2017 in The Jewel Box, Forest Park, St. Louis…
Sarah Wood and Lance Merry, both of Champaign, were married May 13, 2017, in Oak Openings Preserve, Toledo, Ohio, with Todd Crail officiating.
Colleen Anne Rice and Scott Joseph Hatfield of Charlotte, N.C., were married April 29, 2017, in St. Peter's Catholic Church, Charlotte, N.C.
Bekah MacGregor of Indianapolis, Ind. and Brad Phillips of Decatur were married May 6, 2017, in the Zyntango Farm, Indianapolis, Ind.