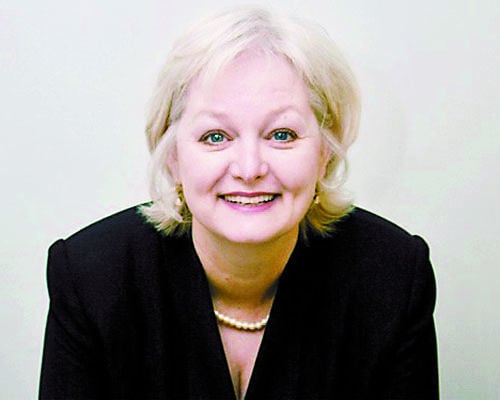 On several occasions I have written about all that kids learn from household tasks, and I remain convinced that sorting laundry and straightening their rooms are excellent learning experiences for children. But a recent experience has me seeing kids' chores in a new light.
A mother returned home to her 4-year-old daughter and 7-year-old son following a serious surgery. As her husband helped her into the house, she moved slowly, obviously in some discomfort. Her children hugged her with a touching combination of tenderness and urgency. Having worried about her at the hospital, they were so relieved to have their momma home.
Quickly, her son cleared off the sofa and made a space for her to sit. The daughter pulled up an ottoman for her to elevate her feet. They were both on alert for how they could contribute to her comfort and welcome.
Within the next hour, dinner preparations were under way. Without being asked, they set the table and helped their dad assemble a simple meal. After supper, they escorted mom back to the sofa, cleared the table, took out the trash and generally helped clean the kitchen.
These two children made very real contributions to their family's functioning that evening, and it was clear they were proud of the role they played. They knew their mom was not well and their dad was burdened, and it made them feel better to be able to help.
What this situation created for those children was a sense of their own agency and effectiveness. They were empowered to use the emotional tension they felt to contribute to their families, and it had to be a satisfying experience for them.
I recently read a list of "age appropriate chores" listing simple household tasks which young children are capable of doing. Here are some highlights: Two-year-olds can make their beds, feed pets and dust with socks on their hands. Four-year-olds can set the table, load the dishwasher, and put away laundry. Six-year-olds can empty the dishwasher, clean bathroom sinks and help pack school lunches. Nine-year-olds can clean toilets, vacuum and prepare food. Twelve-year-olds can babysit siblings, mop floors and cook simple meals.
Very few parents I know actually expect these tasks from their children. We tend to want our children to always be having "fun," leaving the tedious tasks of running a home to the grownups. The problem with this thinking is that it infantilizes children, creating a dependence and helplessness in them rather than pride in their contributions.
Another reason parents don't teach kids to help around the house is that it simply takes longer to teach a child to make a bed than it takes to just make the bed themselves. Helping kids learn these tasks takes time and patience, both of which are sometimes in short supply in every family.
But watching those two kids, I realized that being able to contribute to their families in a practical way creates a sense of power in children. It prepares them for far more than learning how to run their households in the future. It makes them feel competent and essential to their families now. They see that their investment has an impact on their family's success, and it creates self-esteem in a way that empty praise never can.