California-based Lucid Motors, revealed details of its all-electric sedans that are capable of producing 1,080-horsepower and going over 500 m…
If you leave your car dormant for an extended period of time, top off your vehicle's fluids — such as brake fluid, engine coolant, power steer…
Occasionally driving your vehicle around the block will help keep the battery charged and in good health. It will also prevent rust from build…
If your car will be sitting for a long period of time, the temperature may change and the tires can slowly lose pressure. For this reason, it'…
Don't forget the vehicle's power source: the battery. The battery will eventually lose its charge if it isn't driven at least every few weeks.…
It's not just about miles: If you don't drive your car a lot, your oil still needs to be kept fresh. Even if you drive fewer miles each year t…
If you will not be using your car for more than 30 days, it's important to fill up your gas tank. This may help prevent moisture from building…
A guide from U.S. News and World Report lists the best new and used vehicles for teen drivers.
Crossover utility vehicles, or CUVs, are more popular than sedans, but they typically cost more. Here are some less expensive CUV options.
The pick for the under $20,000 category is a good one, but unfortunately, it's not going to be one that you can buy new for long. It's the Hon…
The used car list is quite a bit shorter but is also dominated by Korean brands (and Toyota). Despite vehicles from 2015 through 2018 being el…
The CX-3's athletically sleek appearance is more than haute couture. It is fun to drive, whether tackling a twisting road or a snow-covered cu…
Larger than the Chevrolet Trax, but inexplicably starting at a lower price, the Trailblazer's unexpectedly large cabin offers good space while…
The Kia Soul is one bodacious box. It's a fun one to drive, with unexpected nuance and poise, although the ride is very stiff. A six-speed man…
In some ways, the HR-V is the ultimate Honda. It carries far more stuff than you'd expect given its diminutive size, thanks to its folding sec…
America's cheapest CUV, the Hyundai Venue, is a front-wheel-drive hatchback in drag, sharing its driveline with Hyundai's least expensive car,…
Looking modern without seeming goofy, the Nissan Kicks handsomely wears the latest in Nissan tailoring. Performance is peppier than you'd expe…
The over-caffeinated look of the Hyundai Kona cloaks an ingratiating front-wheel-drive subcompact crossover riding atop the Hyundai Accent pla…

Tanzyus Logan Funeral Service and Care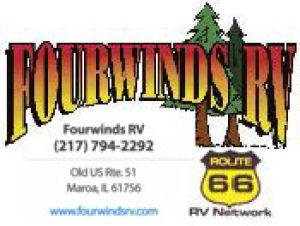 Tall and narrow, the diminutive Chevrolet Trax is not very long, so it possesses unusual proportions. While its Lilliputian length does make i…
A cacophony of creases, planes and ungainly angles gives the Toyota C-HR a wild-child demeanor. Acceleration is leisurely; Front-wheel drive i…
The EcoSport resembles a Ford Edge that's been left in the dryer too long, albeit with tiny tires and short rear overhang that give it an awkw…
With interest rates at record lows, is it still worth leasing a new car?
Hyperion, a California-based company, has unveiled a hydrogen-powered supercar the company hopes will change the way people view hydrogen fuel…
Large auto shows have been canceled, and many planned vehicle debuts have been delayed. Still, despite the upheaval, vehicles are coming out.