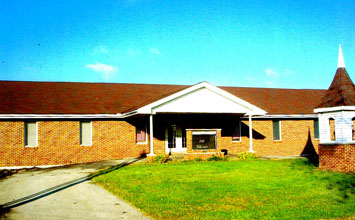 WHERE: 5325 N. Main St., Boody
Pastor's mailing address: 125 E 1200 North Road, Cisco 61830.
ABOUT THE CHURCH: Boody Southern Baptist Church is associated with Central Baptist Association of Decatur, with a traditional style studying the King James Version of the Bible. It has about 30 members. Dr. James C. Leischner has been senior pastor for five years.
Coffee fellowship, 9 a.m.; Sunday school, 9:30 a.m.; worship, 10:40 a.m.; Sunday evening Bible study, 6 p.m., Wednesday Bible study, 7 p.m.
OUTREACH: Southern Baptist Church offers a Third-Friday Sing. The event introduces musical groups and soloists every third Friday of the month. The church also offers a visitation program in which members introduce themselves to visitors through various programs.
HISTORY: Church was purchased from the United Brethren denomination by the Rev. Clyde Brown in the 50s. A new building was constructed in the early 1980s.
WHAT WOULD YOU TELL SOMEONE WANTING TO VISIT? Expect a warm and friendly little church. We are family and welcome new members into our fellowship. Our motto is, "Where Jesus is Lord," and we try to abide by that motto. We are an elderly church who would like to grow in number but cannot until someone with youngsters gets our vision and stays to build the youth up. We teach and preach from the King James Version and, I guess, are a little old fashioned.