DECATUR — Jim Gortner bought the St. Philomena Catholic Church in Monticello 25 years ago with the idea to move his framing business inside. Fourteen years later, the main floor became a spot for sipping a cup of joe. The Steeple Coffee House and Gallery was born.
"It was sitting vacant; the price was right," Gortner said. "My wife thought we could do some really neat things with it."
Across the region, former houses of worship have been saved from demolition and repurposed for less pious purposes. Spaces for weddings, Masses and baptisms are now places to crack cold ones, eat meals, hear live music or even stay overnight.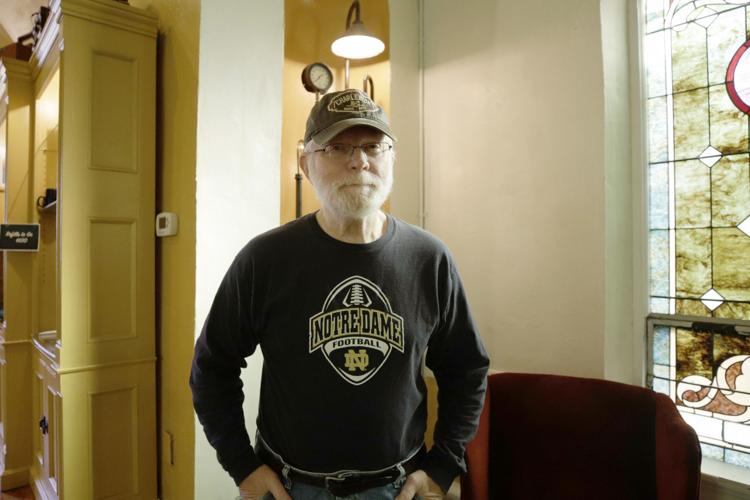 The transformations are breathing new life into formerly secular edifices, where there often are soaring ceilings, intricate stonework and plenty of history inside.
Take the old First Methodist Church, opened in 1951 at 213 N. Spruce St. in Shelbyville. Renee Tucker, an ex-Chicagoan, was looking for somewhere to operate her fitness business. She stepped inside, had an idea and by December 2012, Spruce Street Studios was booking weddings and other events, following an extensive renovation.
Pete Vergstrom purchased Monarch Brewing Company nearly a year ago from Matt Miller, who still has ownership of the transformed Methodist church. Vergstrom weighs in on the tradition of feeding people from the former church's kitchen and how he continues it today. pic.twitter.com/WgY0mwsUKC

— Kennedy Nolen (@KNolenWrites) October 24, 2019
The main floor was rehabilitated first. Modern lighting was added and pews and staging were removed. She built a walnut bar and converted classroom and office areas into dressing suites. The upper level was completely overhauled. The floor was raised, the ceiling was taken out and a dressing suite was created.
"We kept the original stained glass windows in the original sanctuary," Tucker said.
She said the character makes it unique compared to other venues and banquet halls.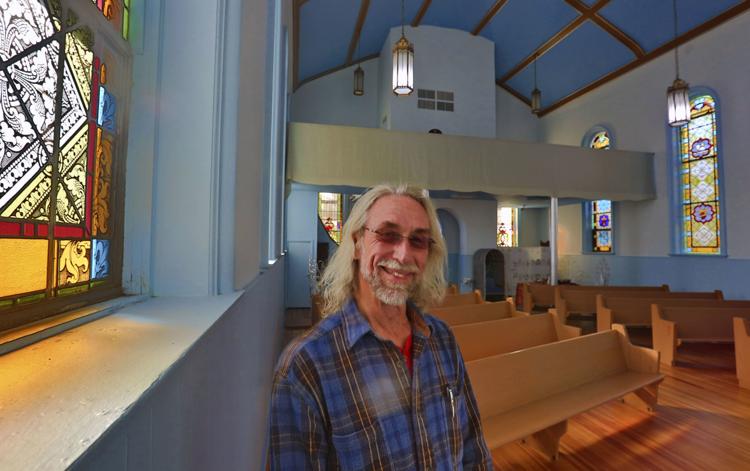 "I had a vision of what it could look like for an events venue," Tucker said.
On the opposite end of the spectrum are businesses like Learning Zone Early Development Center in Mattoon. Owner Angela Pearson found a Jehovah's Witness church at 3322 Moultrie Ave. and realized the location and building were ideal. They're renovating and building an addition.
"At this point, it's unspecified" when we'll open, she said. "But we're hoping by the end of the year."
Performance space is a common reuse
Nationally, there are plenty of examples of the trend. Churches have been turned into bookstores, houses and businesses.
In St. Louis, a century-old church was turned into Tower Grove Abbey, an arts and community gathering space. The group Stray Dog Theatre has a season of performances in what had been the nave.
In downtown Los Angeles, the historic Cathedral of Saint Vibiana, which opened in 1876 and was heavily damaged in a 1990s earthquake, also was turned into an events and theater space.
The typical design of a church lends itself to being turned into a performance space.
Residents of Findlay may be able to hear tunes coming from an old red and white Church of Christ, built in 1892, on weekend nights from April to October. Guests who attend the Junction at the Old Country Church, at 108 N. Main St., to catch a live band perform will often pass a hat around to chip in money, which is later split between the band and building owner Jan Courtright. He said he uses his portion for utilities and bills.
"We're calling it the Junction at the Old Country Church, because if you go south out of Findlay there's railroad tracks, and if you look to the right it says 'Findlay Junction.' So I thought that would be a good name," Courtright said.
He purchased the building in 2018 from Gene Wooters, former owner who had the music venue for three years. As a musician, Courtright had the intention of keeping music gigs alive in the village. Wooters added a roof, built the stage and removed the baptismal space. Courtright said he's done minimal renovations.
"I changed the curtains back there," he joked. "That's about it."
Business partners Jerry Cocagne and Kevin Hamell, both of Taylorville, stumbled upon a former church in Taylorville, at 309 E. Market St., for sale, falling into a world of ideas for prospective businesses.
"We ended up buying it without knowing what we were going to do," Cocagne said.
After a year and a half of remodeling the former Baptist church, built in 1925, The Pillars Event Center was born. Renovations included leveling a sloped floor, closing off doorways and opening doorways to create new rooms, developing brides' and grooms' lounges and adding bars into a large reception hall.
"We do all kinds of events," Cocagne said, but "70% are weddings."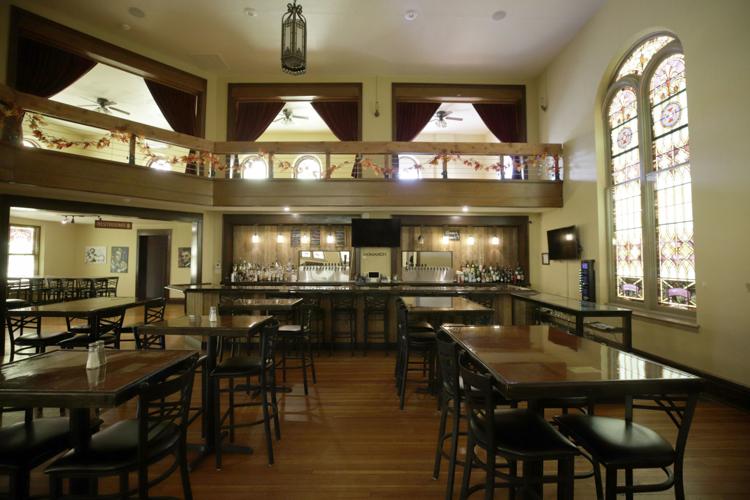 Fewer in the pews
Some communities have so-called "adaptive reuse" tax incentives that encourage development of underutilized spaces.
In the case of churches, the availability comes as religious membership continues to decline and leaders are faced with dwindling attendance and covering maintenance costs. A Gallup poll in April found the percentage of Americans belonging to a church, synagogue or mosque was at 50% in 2018, an all-time low.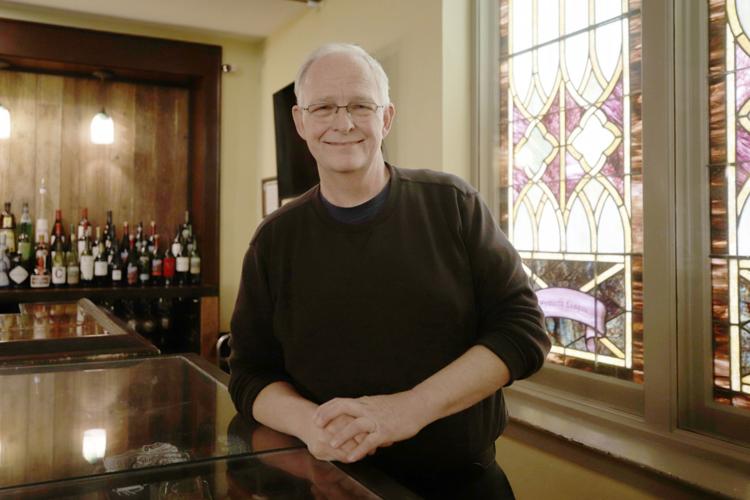 Yet it may also reflect the opposite — churches experiencing so much growth that space becomes limited.
In the case of Darrell Best and wife Lisa, they bought a brick church at 159 N. Washington St. in Shelbyville that was emptied after the congregation outgrew the building. A new one was built on Illinois 128.
"Time has flown by since we've been here," Lisa Best said. "I can't believe we've been here whatever it is — 19 years."
A fire, which started across the street that same year, moved into the church and destroyed the floor and steeple, prompting replacements. Inside the chapel, the walls are different shades of blue, painted three years ago by crews atop five levels of scaffolding to reach the ceiling. The wooden floors from 1912 were also restored.
"I never dreamed I'd have a building of this magnitude," said Darrell Best.
David Parker, principal of the Springfield architecture firm Melotte, Morse, Leonatti, Parker, said ornamentation and detailing are often the major draws for former churches.
"Everything is straightforward and simple, but there's a lot of really neat craftsmanship you don't find in newer buildings," said Parker, whose office handles renovation and historic restoration projects, as well as new construction.
Churches have "dramatic architecture," Parker said. "It has a good setting for a business."
That was one of the selling points for Adam and Karen Fifield, who bought the McGrady Inn three years ago. Once the Otterbein United Methodist Church, the 803 6th St. structure in Charleston opened 11 years ago by Dave McGrady, who renovated the building.
Karen Fifield said she first visited during an event and fell in love with the materials used.
"I just love all the dark woodwork," she said. "I think that's what impressed me most about it."
The Fifields found the original stained glass windows in the basement, which they restored and hung in the windows. When McGrady renovated the building, the floor was leveled and a deck was added to the front of the structure.
Adam said the inn's environment is inviting and very home-like, and Karen describes it as a "hidden gem in the community."
'God is still in the building'
Back in Monticello, and just 350 feet away from the Steeple Coffee House, sits the massive brick edifice housing Monarch Brewing Co. The 105-year-old building used to be a United Methodist Church.
Matt Miller purchased the structure and began renovations in 2016, revamping the former church into the restaurant and brewery. Renovations lasted around 18 months, which included adding a keg room and bar and updating the kitchen.
Although modern touches were added, many original features are still apparent, including the stained glass windows. Wooden joists taken from the floor were turned into tables, and the bar was made of reclaimed wood from renovations.
Pete Bergstrom purchased Monarch in December. Original pews can be seen in various locations throughout the restaurant, and the colorful stained glass windows are eye catching as sunlight shines through.
Bergstrom has made efforts to keep holy and traditional aspects alive in the church. The brewery hosted the National Prayer Breakfast this year, he said, bringing in some church-goers who hadn't been into the building since it was their place of congregating. Events like weddings have been in the former church since renovations.
"It becomes a church again for a couple of hours in the morning, and then we put the tables back out and now it becomes a reception," he said.
Bergstrom said the church has been a gathering place in town for years, which is what a restaurant and brewery should be. The kitchen downstairs has been feeding people since the '50s, because the building was a cafeteria for the two elementary schools in town.
"I'm grateful that the people in town have embraced what we've done here," he said. "I'm just trying to pay them back with a great place for them to use."
But some things remain, Bergstrom said.
"God is still in the building. He's never left the building whether the church built another place or not," he said.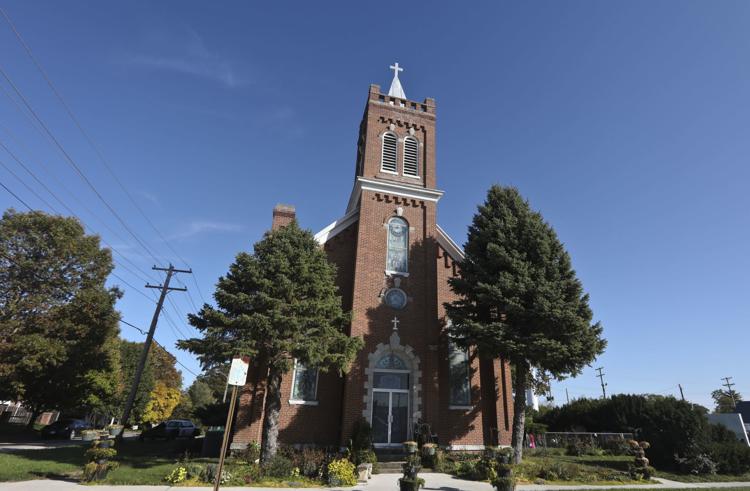 As for Gortner, he looks back on the Steeple Coffee House investment as a project of a lifetime. The 113-year-old former Catholic church had services until the 1960s, then saw many groups of Protestant and independent congregations come and go until the early 1990s.
Like many who have bought former houses of worship, he was charmed by the architecture.
The light wooden floors are original, complete with scuffs from people walking between pews. They rewired the building, put on a new roof and put plate glass on the windows, because they were totally unprotected. His son redid the steeple, and everything is in "tip-top shape," he said.
But after hosting small weddings and events, serving coffee and running his framing business over the years, Gortner said at 73, it's time to sell the brick masterpiece.
"They don't build them like this anymore," he said.
Parker, the architect, said those who save churches are doing a service.
"There's a lot of embodied energy in a structure," Parker said. When someone tears down a building, "you're just throwing away all of that energy."
Correction: An earlier version of this story had Pete Bergstrom's name spelled incorrectly. This version has been corrected.
Best_Wedding_Chapel 4 10.23.19.JPG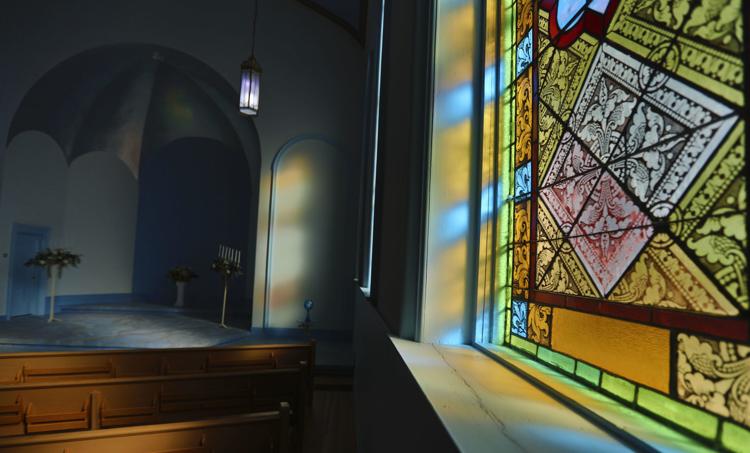 Best_Wedding_Chapel 7 10.23.19.JPG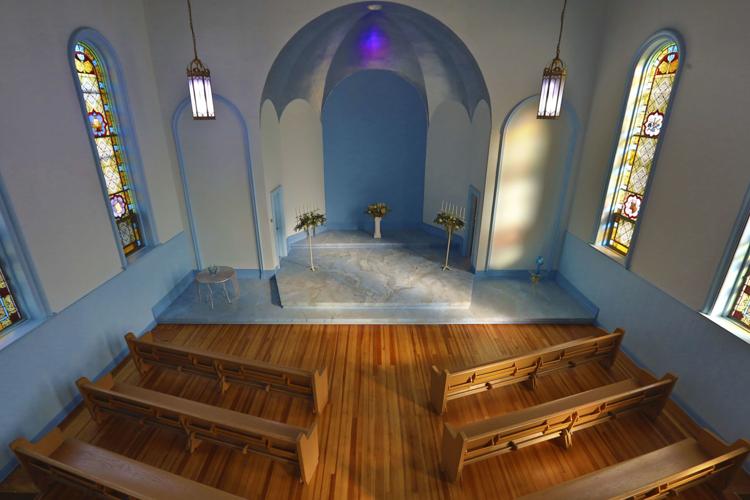 Inside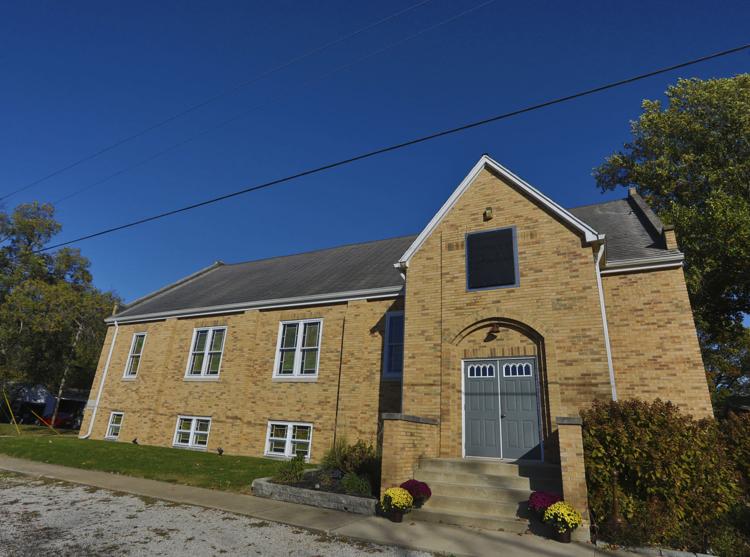 Courtright_Jan 4 10.22.19.JPG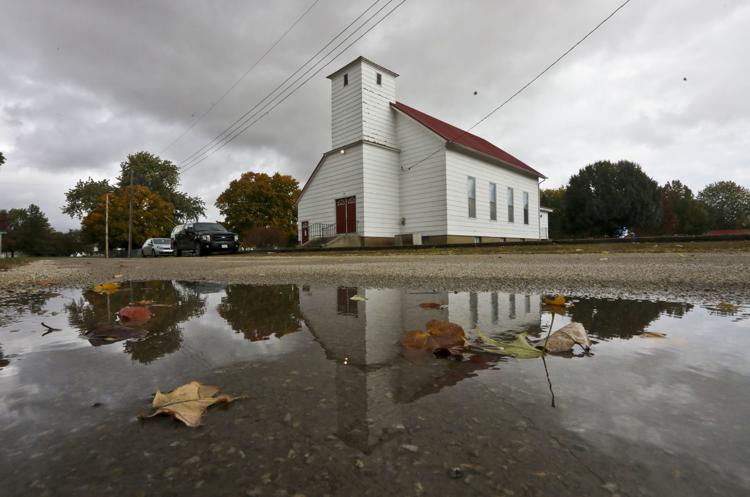 Courtright_Jan 5 10.22.19.JPG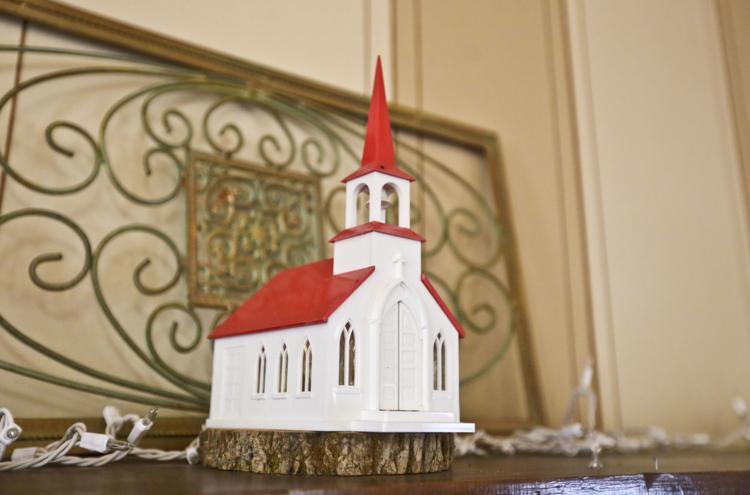 Courtright_Jan 6 10.22.19.JPG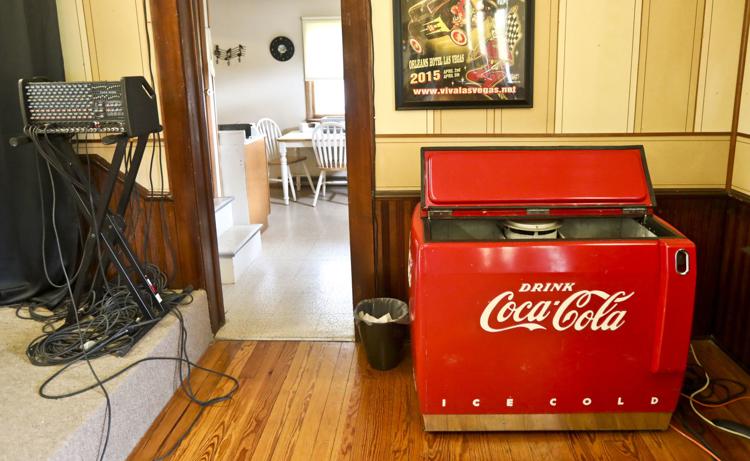 Courtright_Jan 7 10.22.19.JPG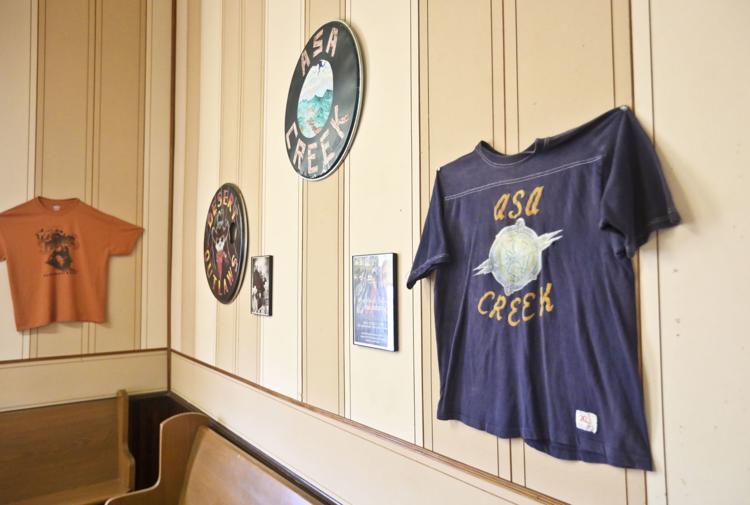 MonarchBrew-05-102719.JPG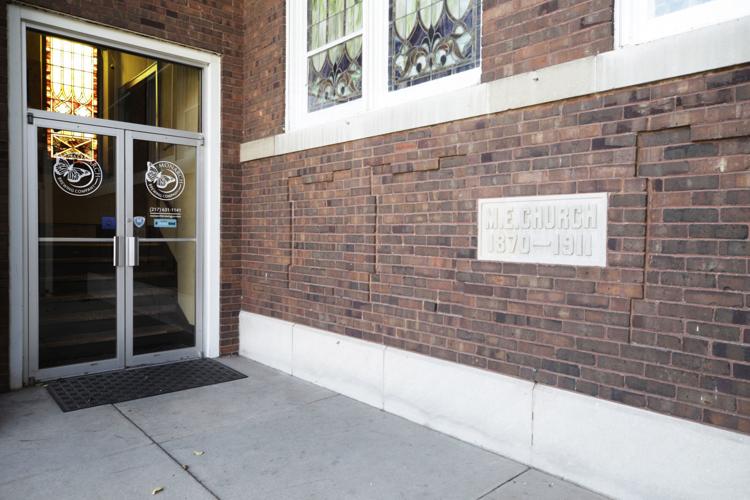 SteepleCoffee-01-102719.JPG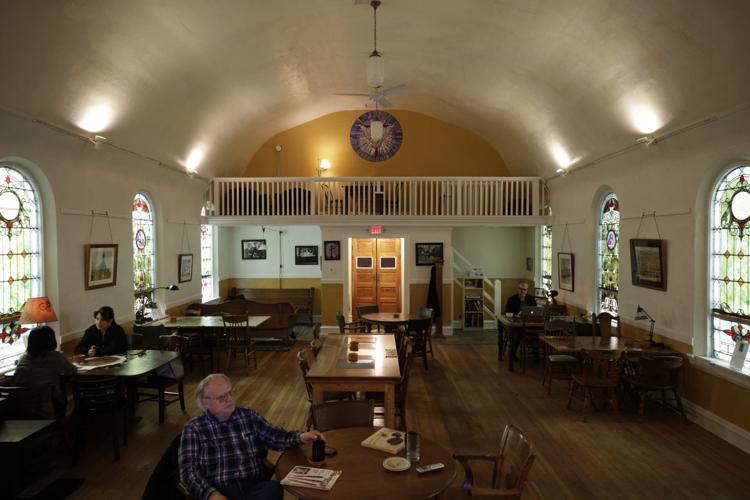 SteepleCoffee-02-102719.JPG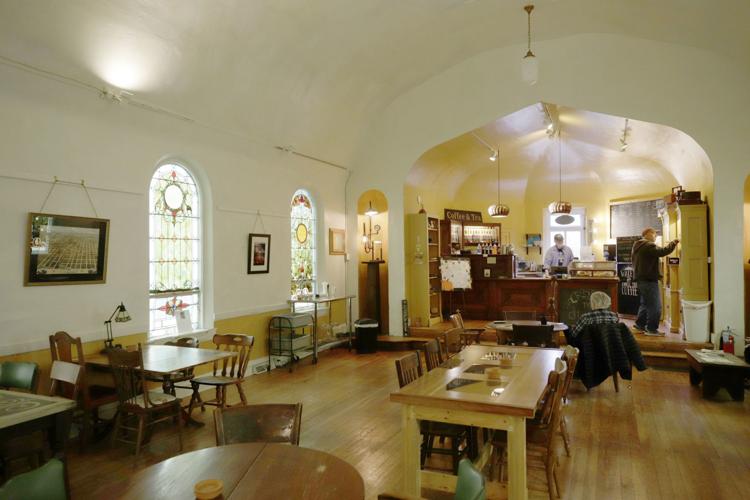 SteepleCoffee-04-102719.JPG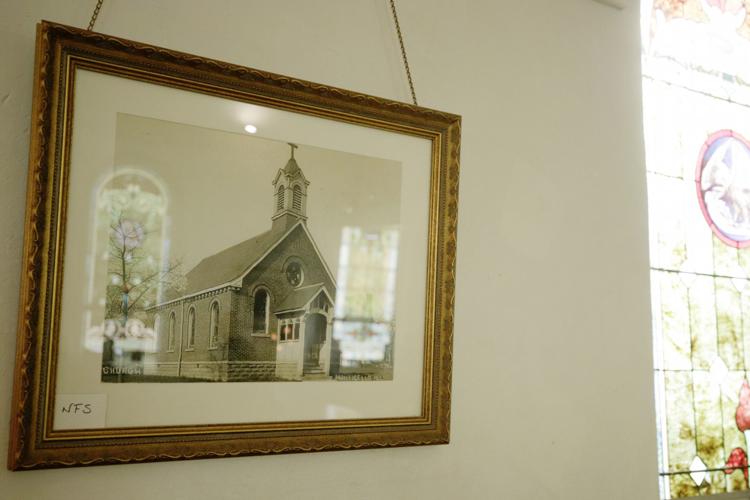 MonarchBrew-01-102719.JPG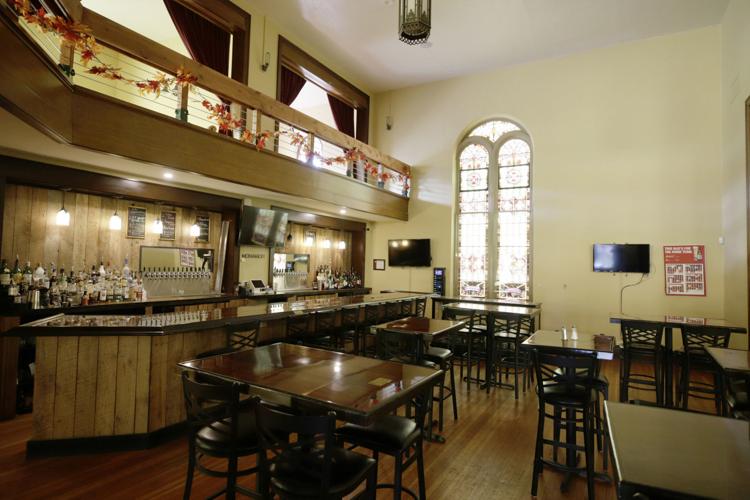 MonarchBrew-02-102719.JPG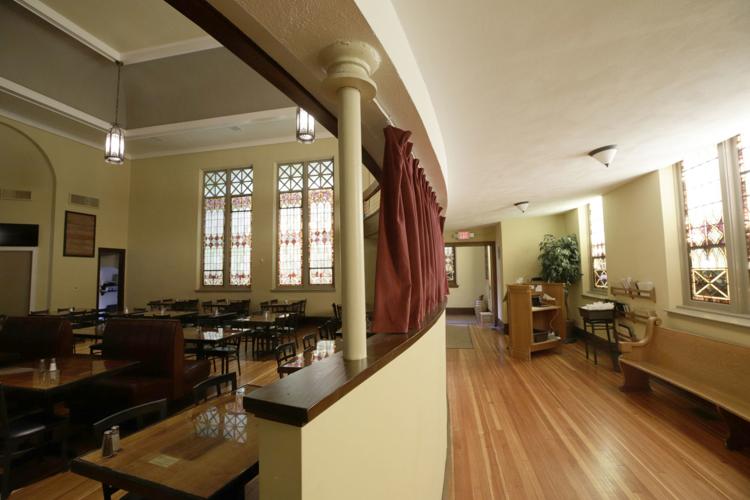 MonarchBrew-04-102719.JPG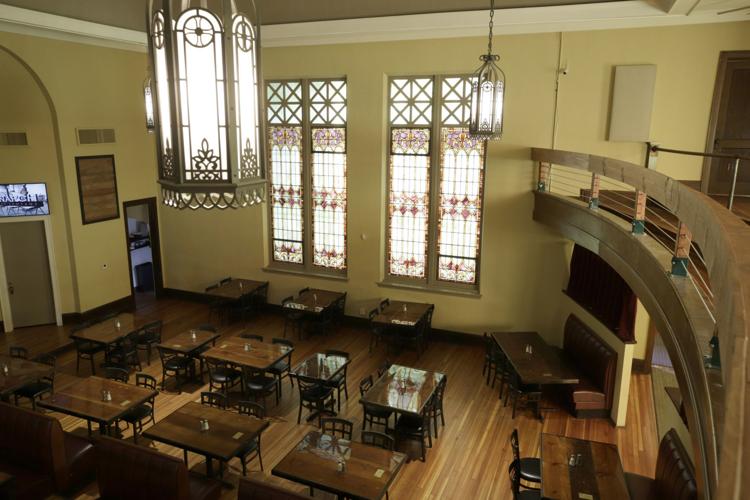 Contact Kennedy Nolen at (217) 421-6985. Follow her on Twitter: @KNolenWrites
Be the first to know
Get local news delivered to your inbox!