DECATUR — Most people during the Middle Ages were illiterate, so teaching the basics of Christianity required more than handing out tracts.
Art came to the rescue. Paintings and stained glass windows in churches provided illustrations in a way that anyone could understand.
It's a message still on display in Decatur's numerous houses of worship. Today, even as the Book of Deuteronomy or First Corinthians can be accessed on any smartphone or tablet, the brilliant pieces delicately arranged in frames and soldered in place by foil or lead tell the story for the faithful.
One of the most spectacular is St. John's Episcopal Church at 130 W. Eldorado St. Each sanctuary window is stained glass, with the Gospel story depicted through pictures commissioned and dedicated by members.
The Rev. Richard Swan's favorite is a giant rose window high on the back of the sanctuary, which is particularly spectacular when the afternoon sun streams through. 
"That's something most people don't get to see much of," Swan said. "It shows the ancient design of churches. There are times I walk in here and I have to check to see if the lights were left on because so much light comes in those upper windows, which is what they were designed for, to supplement candles when only candlelight was available."
St. John's is one of Decatur oldest churches. The building dates from 1892 and is the church's second home. The first was on Water and Wood streets. It's laid out traditionally, with the altar on the east, because the Bible says that is the direction from which Christ will someday return. Swan said even in churches where the altar is not literally on the east wall, liturgically the altar is still considered "east" because of that.
The stained glass, Swan said, pays homage not only to the church's own history, with the names of families who have worshiped there memorialized, but to Christianity's history and tradition. In the chapel, used for prayer services and smaller gatherings, windows depict each of the four Gospel writers — Matthew, Mark, Luke and John — with symbols associated with each man. Stained glass surrounding the baptismal font is decorated with cherubs.
That font is at the back of the church, which is another tradition, Swan said.
"In most Anglican churches, the baptismal font is somewhere near the back as a reminder, as people pass by, that it's through baptism that we enter the church," he said.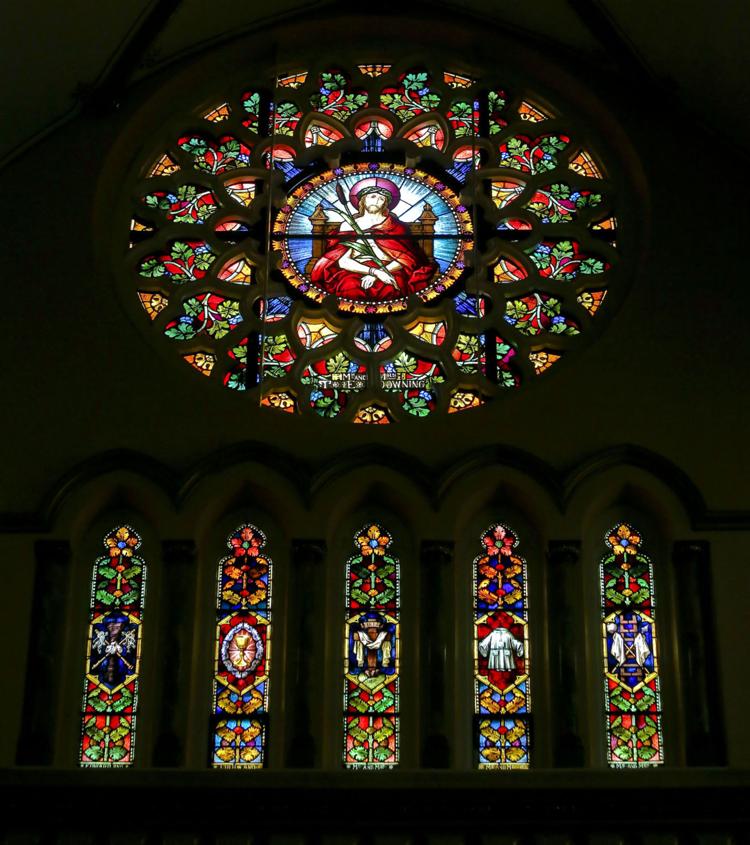 Like the placement of the altar and the baptismal font, churches' decorative touches are based in tradition, history and faith, not simply something to look at, Swan said. Stained glass windows serve another purpose besides teaching the Gospel or memorializing a beloved member. They also make it impossible to gaze out the window at the scenery and be distracted from worship.
'I just love the windows'
Stained glass windows are thought to date to Rome and Egypt, but are closely associated with the Gothic style of France. Some of the most famous examples are in the Sainte-Chapelle Chapel and Notre-Dame Cathedral Paris. Artisan glass windows are also used in mosques, synagogues and by other religions. 
The stained glass windows at St. Peter African Methodist Episcopal Church, another historic site, are original to the 1927 building, and like St. John's, were donated by members. Lifelong member Bev Holley doesn't always recognize the specific individuals the windows memorialize, but knows many of their families.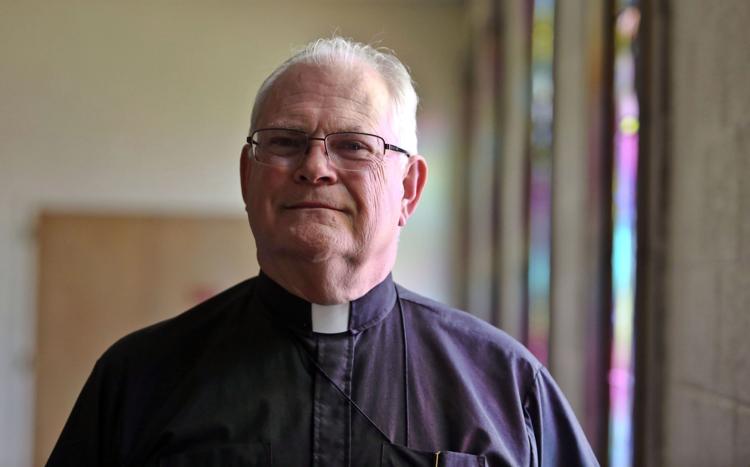 "I just love the windows," Holley said. "For me, looking at them and seeing the names of the different families, our different organizations of the church that donated them, it brings back a lot of history. I was born and raised in this church." 
The AME denomination is one of the oldest American churches and the first black church organized in the United States, she said, so there's plenty of history to remember. 
When some of Decatur's oldest congregations moved to new buildings, they took their cherished stained glass windows with them.
"The (stained glass window) that you see is 100 years old, built in 1915," said the Rev. Wayne Kent, senior pastor at First Christian Church, formerly at 441 N. Church St. and now at 3350 N. MacArthur Road. "When we moved to MacArthur in 1996, we moved it with us and the reason being, we wanted to create something, a tie between the old and new buildings."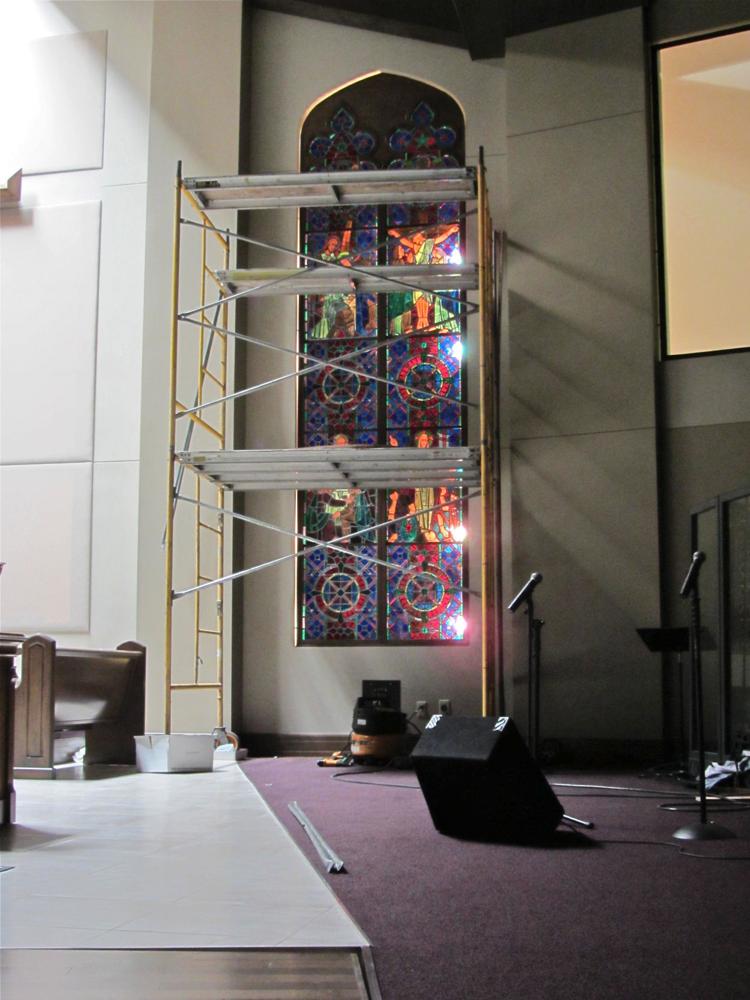 House of Miracles now occupies the building on North Church Street, and the pastor, the Rev. Leon Young, said the congregation had replaced some of the remaining stained glass because it was drafty in the church on cold days, but they have since discovered that they can put thermal panes over the stained glass and have the best of both worlds. He was glad to discover that.
"(Stained glass windows) are pretty, for one thing," Young said. "I like them. It beautifies the church. I'd much rather look at stained glass (than plain windows). It's something that was maybe hand-created and has a certain beauty to it that's kind of hard to explain." 
Screens and projectors have taken over for stained glass in modern churches, Kent said, displaying the words of the songs, the Bible readings and other visual images for the congregation to see, but 1,000 years ago, the stained glass was just as important, and it was important to First Christian's congregation to keep their history alongside of modernity.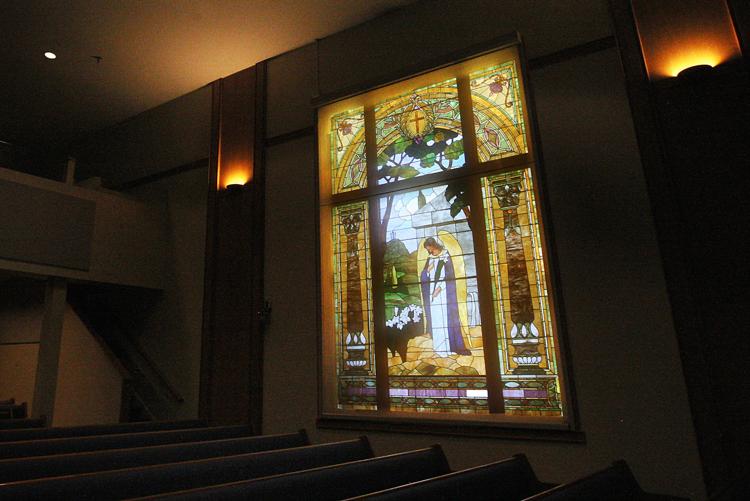 When the 150-year-old congregation moved from its West Wood Street building to the former Bachrach office building on West Mound Road, the stained glass windows moved, too. It was a tricky procedure to move eight scenes of Christ's life to the new sanctuary, where they are lit from behind by electric lights instead of being on an outside wall where the sun can shine through them. That was necessary due to the design of the interior.
"That window was put in the Wood Street facility about nine years after it was built," said the Rev. Wray Offermann, pastor emeritus of the church.
How do you move them? 
A member's gift paid for the stained glass, which is titled "The Four Gospels Window," Offermann said. A window is dedicated to each of the four Gospels, with the major events recorded by Matthew, Mark, Luke and John. The "Luke" window, for example, is the depiction of the birth of Christ, which only Luke records.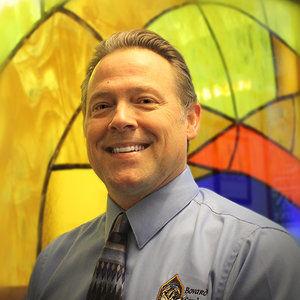 "We decided to take that along to keep some of the ties with our ministry over the years and we contacted a firm that built wooden frames for those glass windows and took them out of the stone work of the building downtown, refurbished all the lead and then set them into what I think are walnut frames," Offermann said.
The top portion of those windows, depicting the Holy Trinity of Father, Son and Holy Spirit, now rest over the main entrance to the sanctuary.
"(Stained glass) was a teaching tool at a time when people couldn't read, so they drew pictures, and the key stories, they put around their churches in the windows so they could learn the story of God's saving plan in those pictures," Offermann said. "One of our goals (in designing the sanctuary at the new location) was to, in a more contemporary sanctuary, still create a sacred space, and those windows, which bring the biblical stories to life, set this apart as sacred space, and not just an auditorium."
The firm, Bovard Studio, is located in Fairfield, Iowa, and is one of a select few that can handle the delicate task of moving and reinstalling stained glass windows.
"This is something that we've been doing a lot of," said Bovard's Paul Conley, who began his career with a degree in fine arts, which led to a study of stained glass. He was an artist designer for years, transitioned into management and now is managing special projects.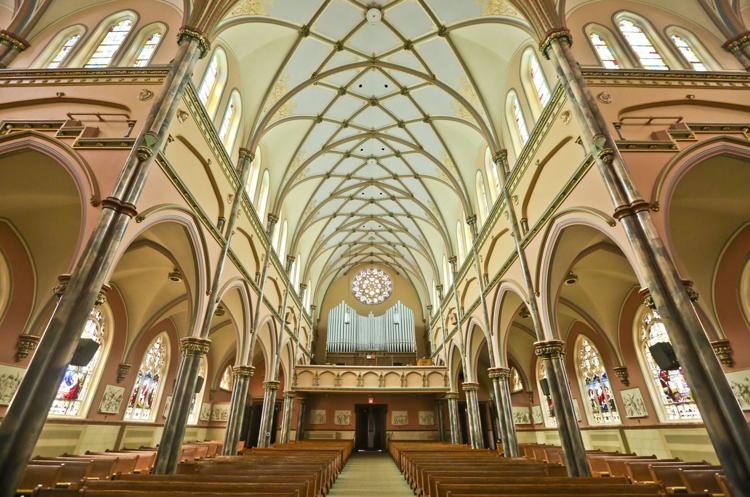 Moving stained glass is a unique set of skills and takes a field crew to first remove the window from its existing location, transport those back to the Iowa studio, make any restorative repairs needed, make new frames. Then they transport them to the church's new location and install them. In St. Paul's case, Conley said, the entire project lasted from October 2011 to May 2012. It's a common request, to move stained glass windows to a new building, he said, especially over the last 10 years.
"It's very specialized," Conley said. "We learn by doing, on-the-job training with an apprenticeship program much like they did in the Middle Ages."
---
Take our tour of Decatur stained glass windows 
St_Patrick 10 08.14.18.JPG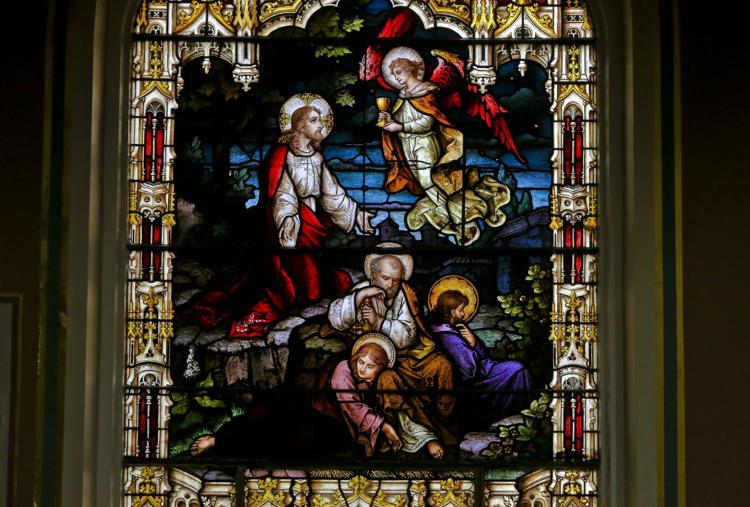 SECONDARY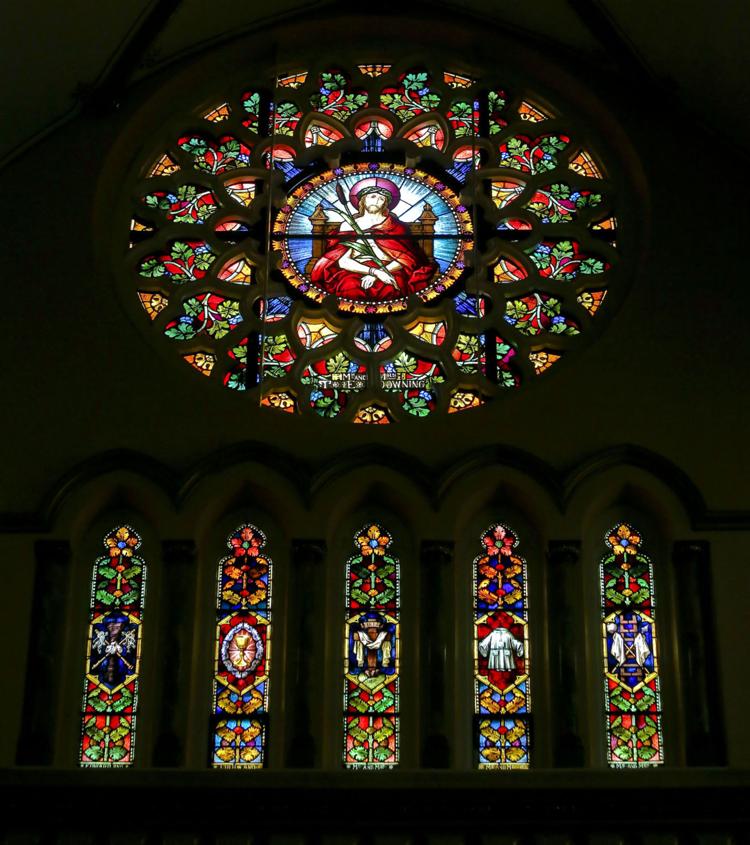 St_Patrick 5 08.14.18.JPG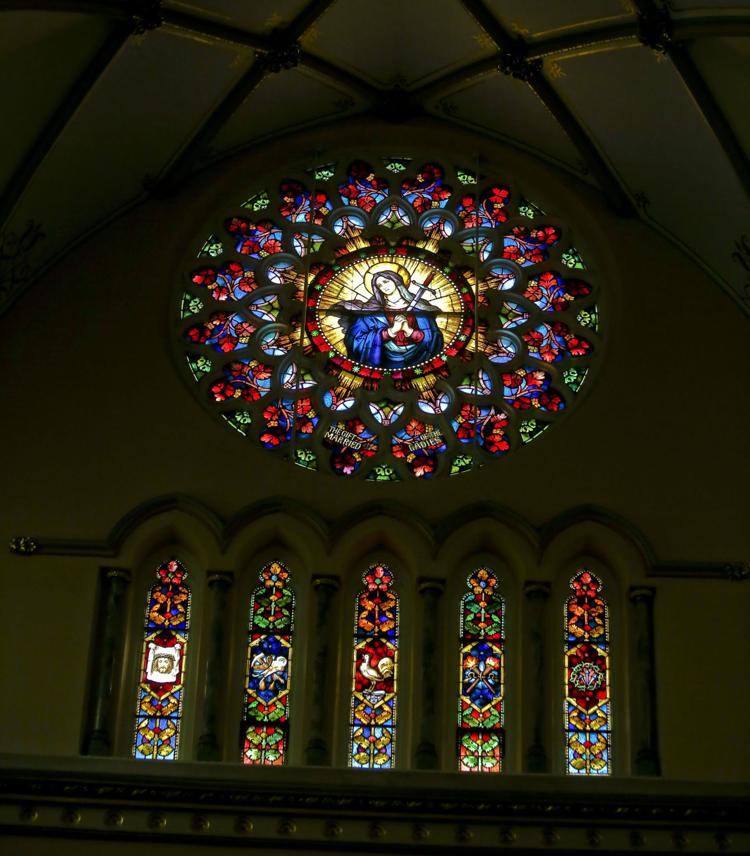 JUMP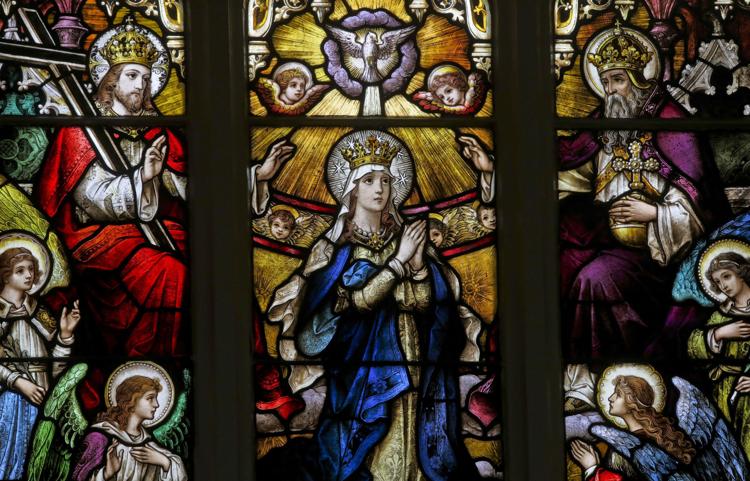 SUNDAY BEST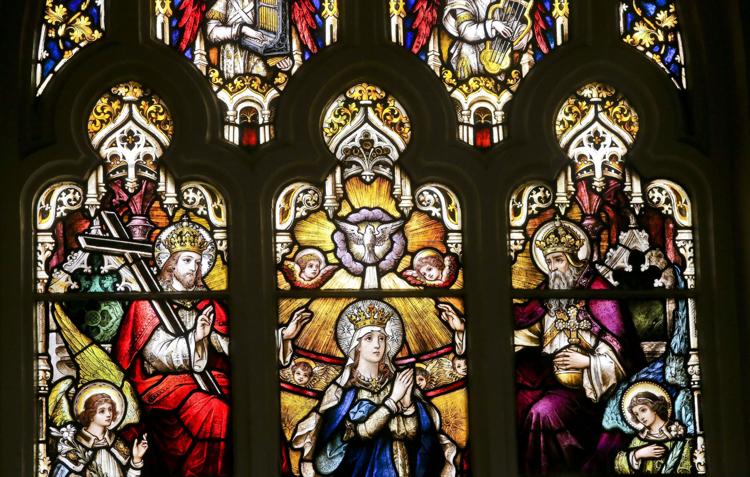 St_Patrick 9 08.14.18.JPG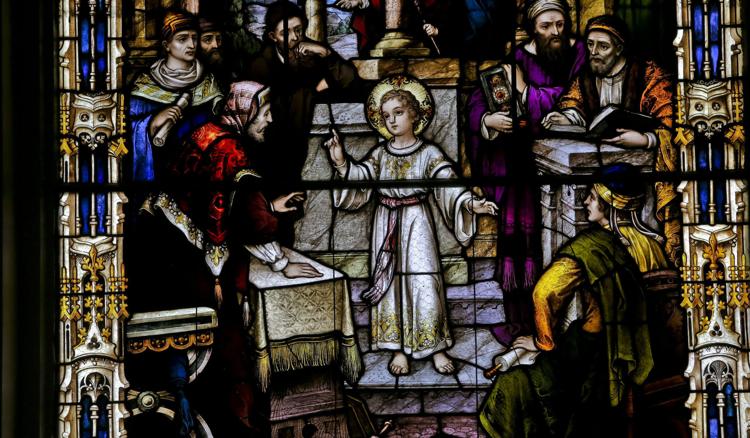 St_Patrick 3 08.14.18.JPG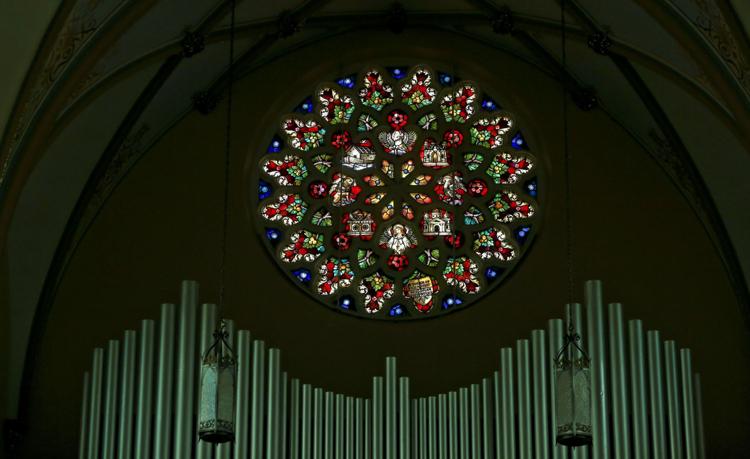 SECONDARY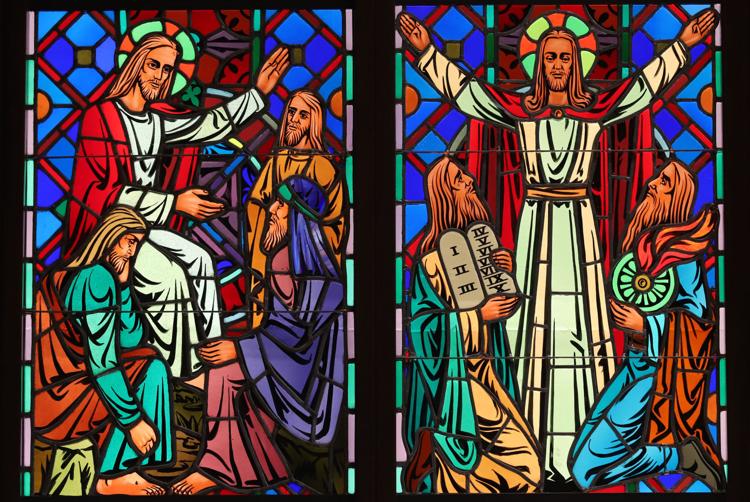 JUMP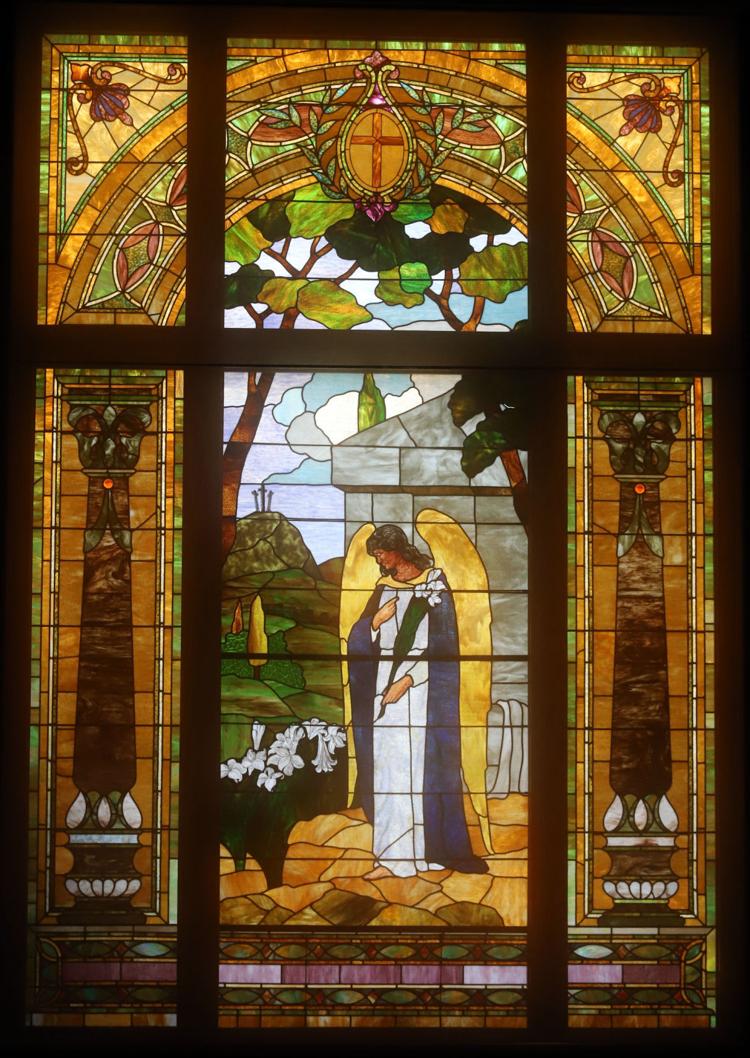 JUMP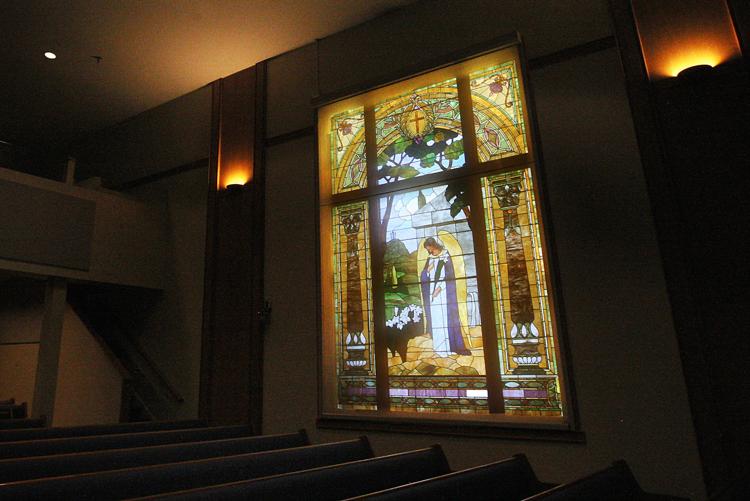 St Johns Stainglass 20 08.01.18.JPG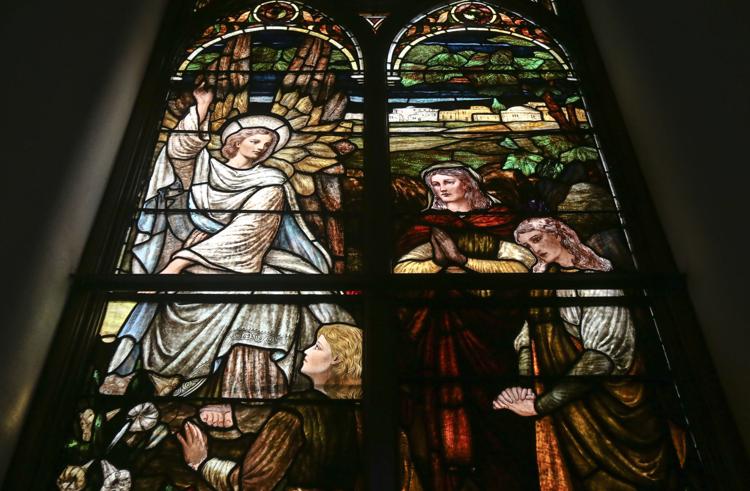 St Johns Stainglass 27 08.01.18.JPG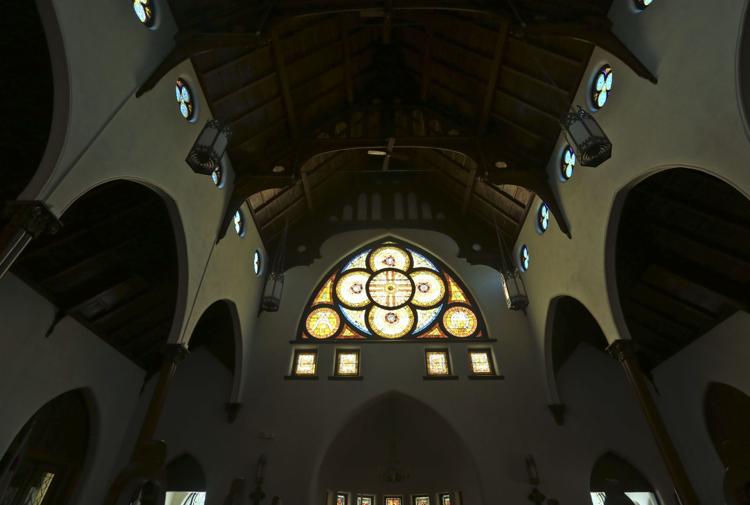 SECONDARY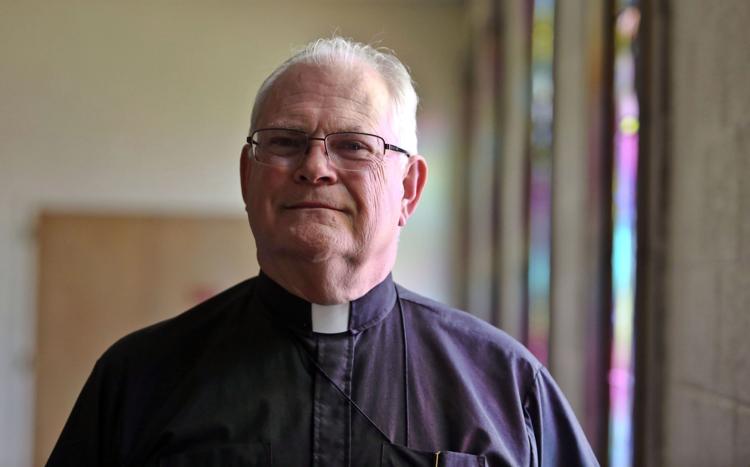 JUMP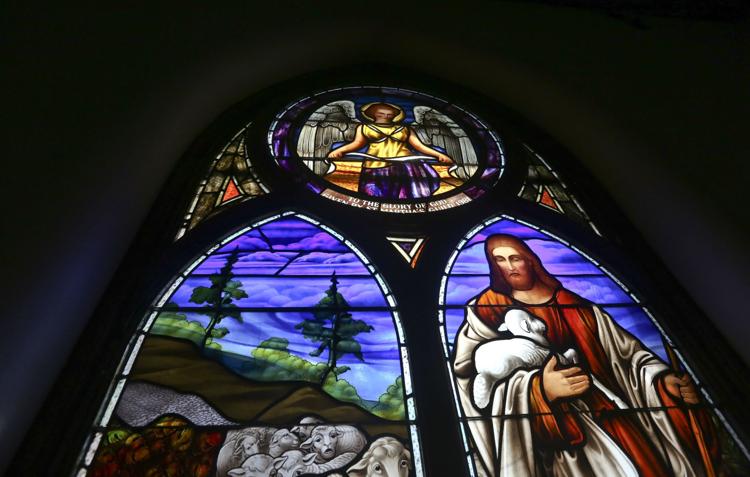 St Johns Stainglass 3 08.01.18.JPG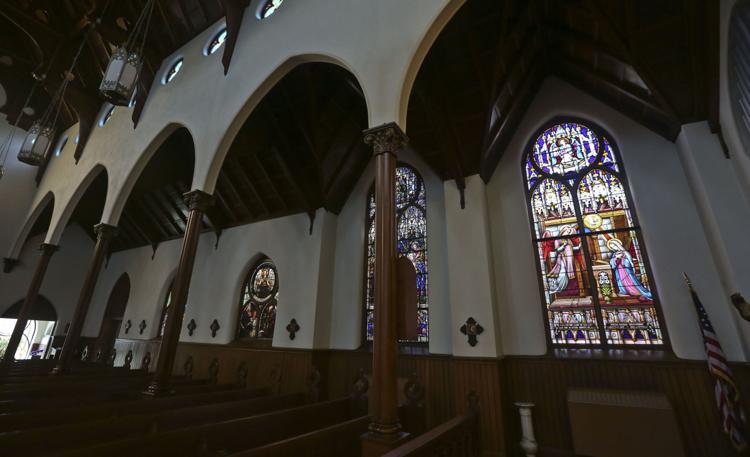 St Johns Stainglass 7 08.01.18.JPG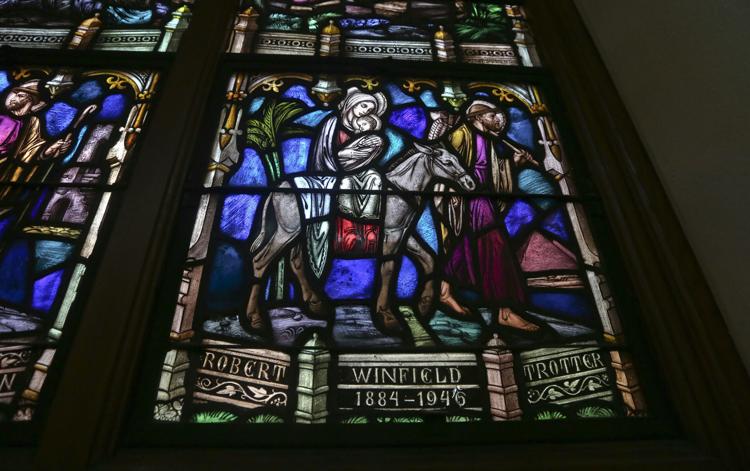 stainedglassnew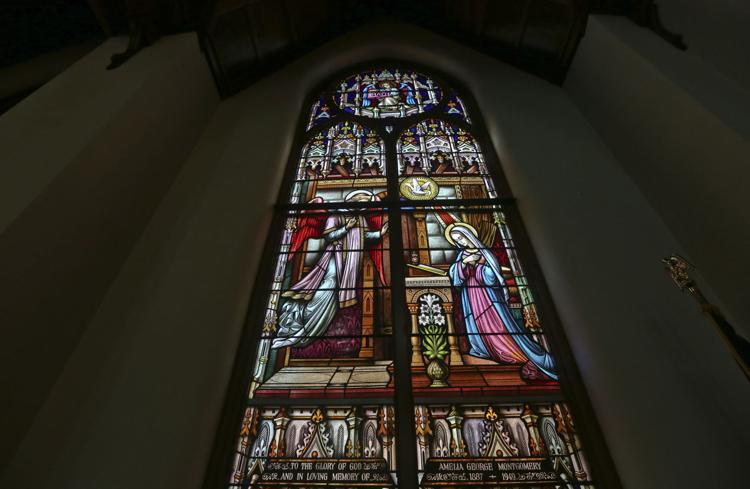 St Johns Stainglass 10 08.01.18.JPG
St Johns Stainglass 11 08.01.18.JPG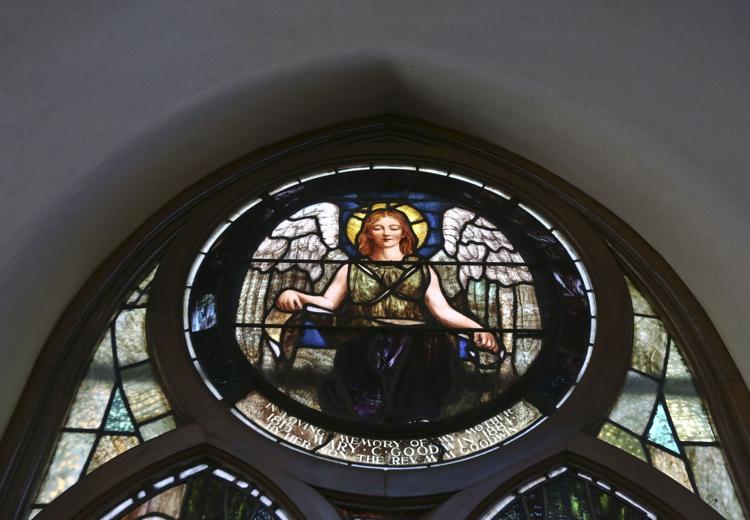 St Johns Stainglass 12 08.01.18.JPG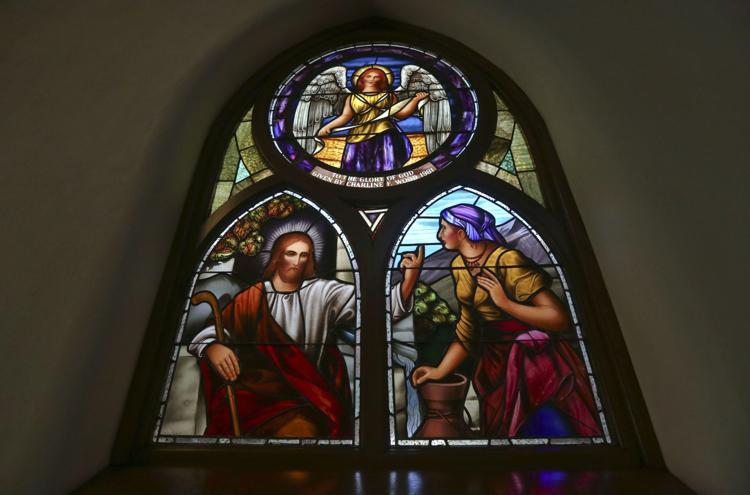 St Johns Stainglass 14 08.01.18.JPG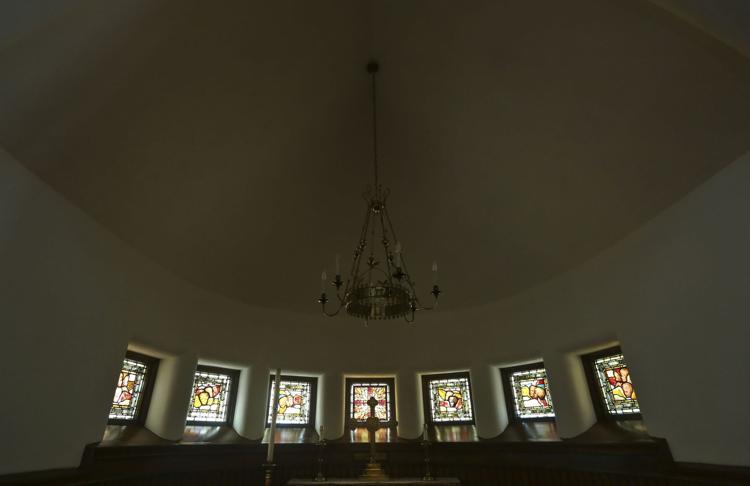 ---
People's Church of God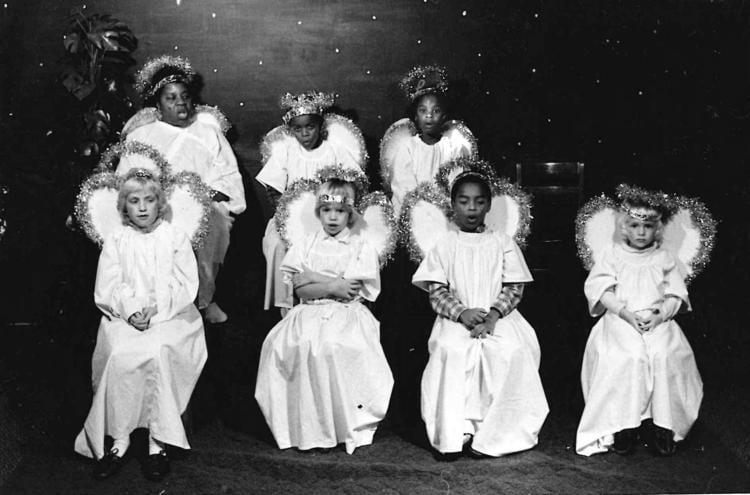 Church of the Living God PGT Temple 2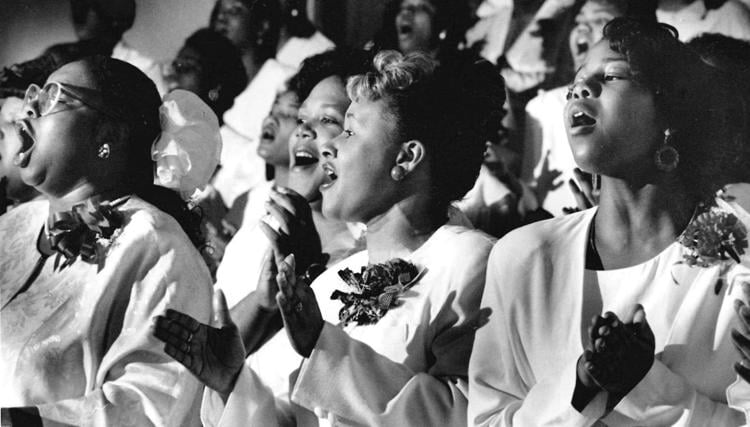 First Presbyterian Church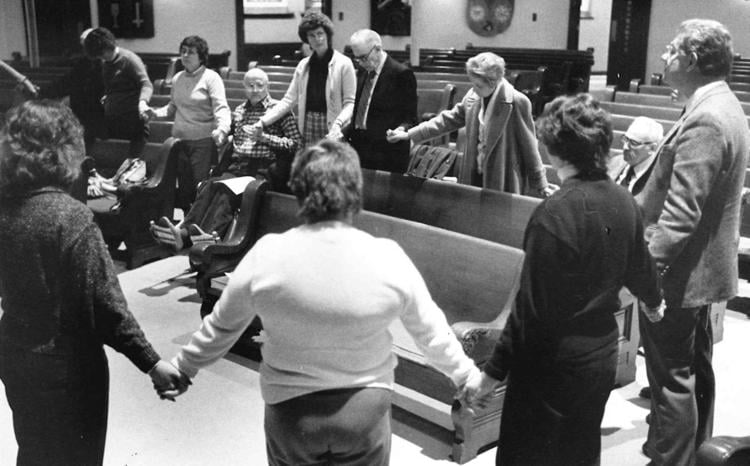 First Presbyterian Church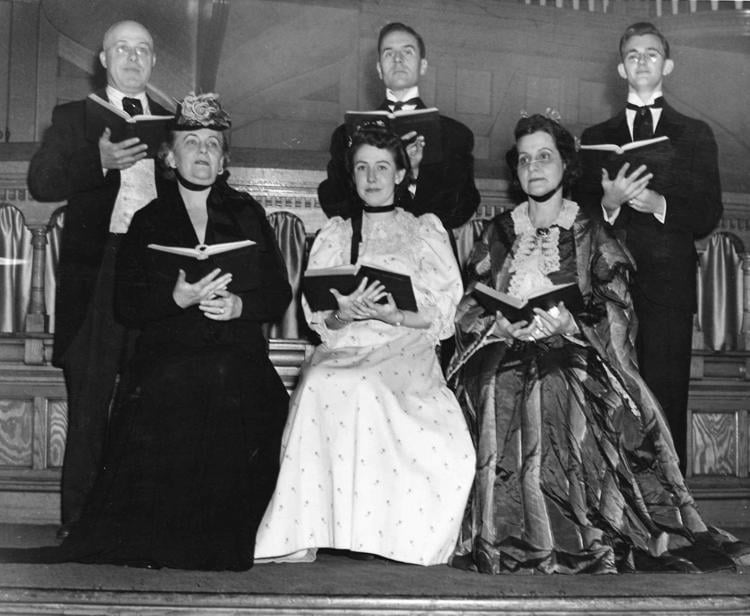 First United Methodist Church

First United Methodist Church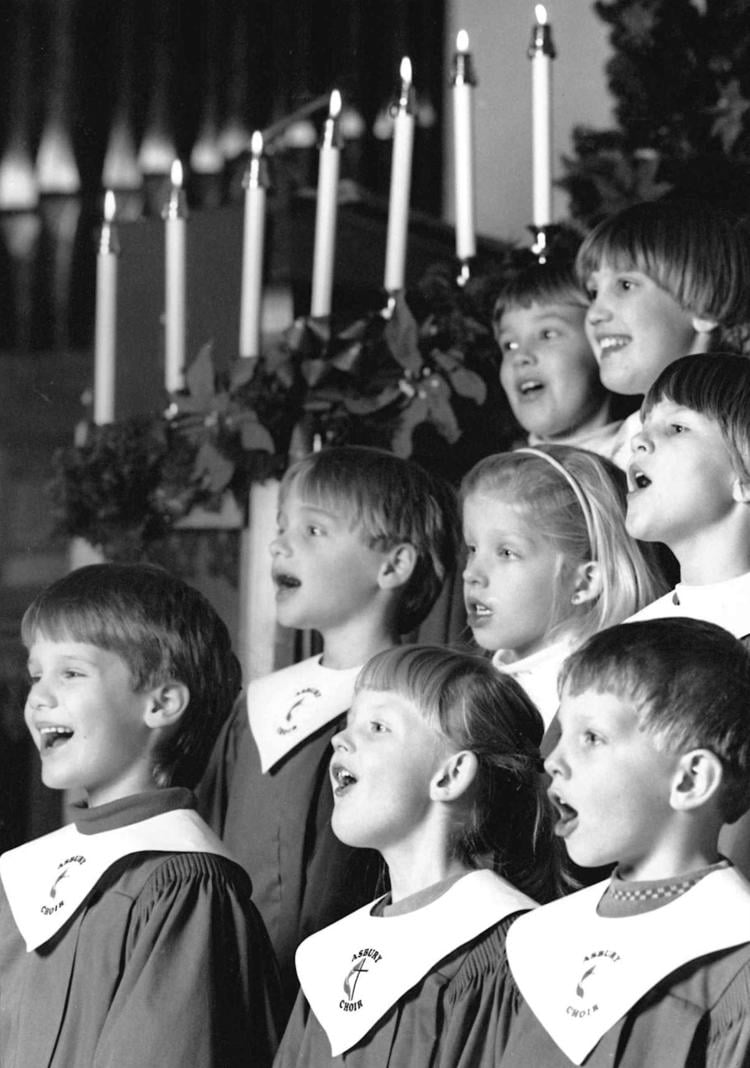 First United Methodist Church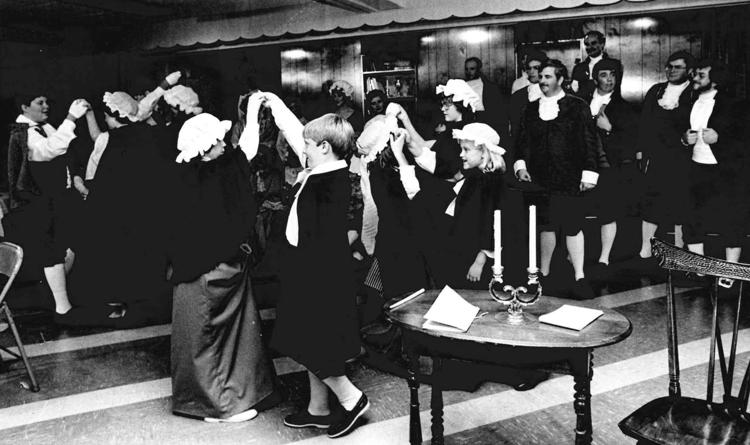 Grace United Methodist Church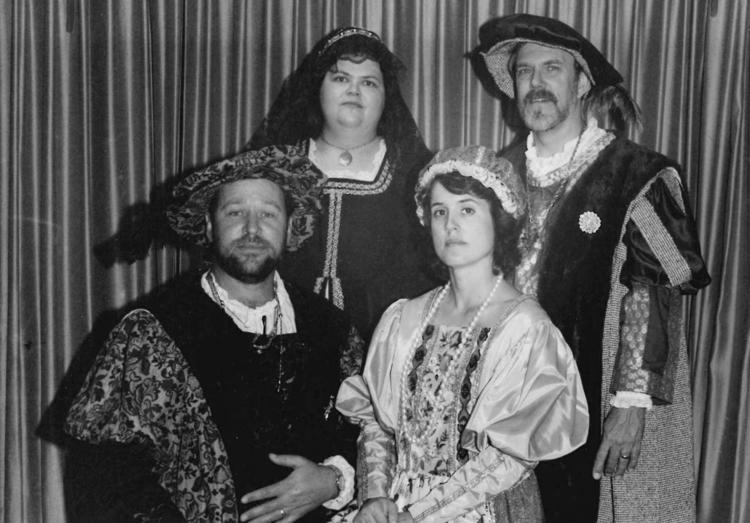 Grace United Methodist Church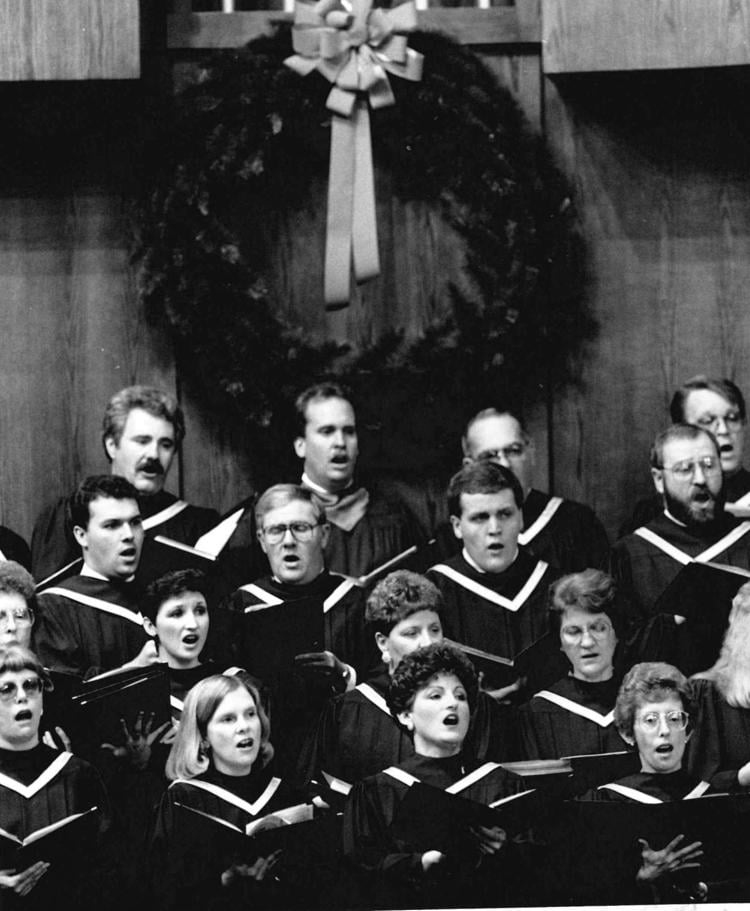 Grace United Methodist Church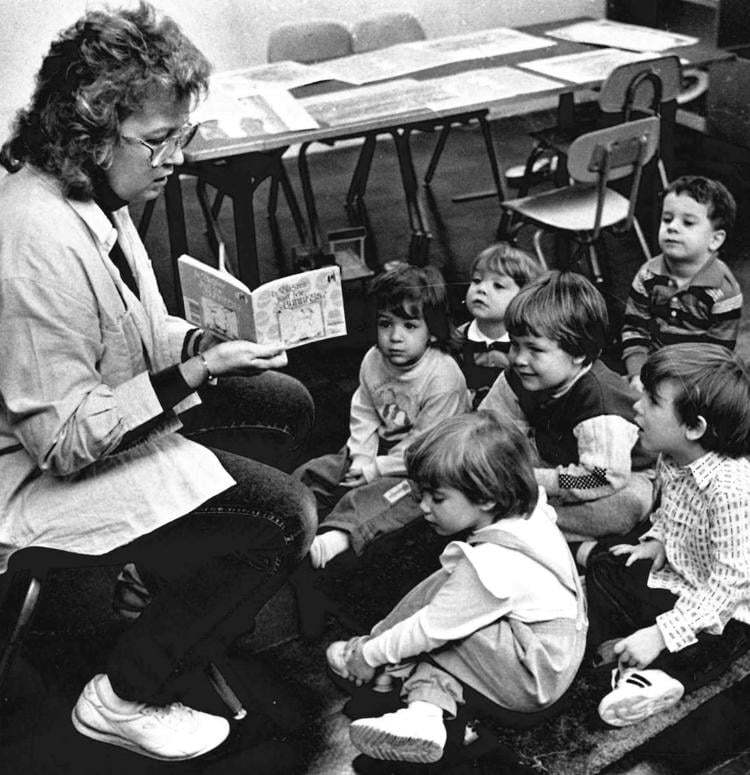 Church of God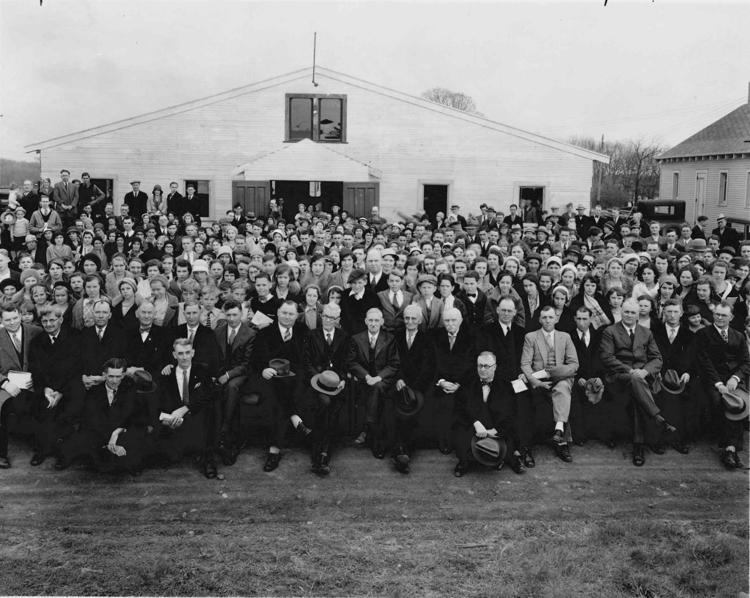 Church of God Boiling Springs Road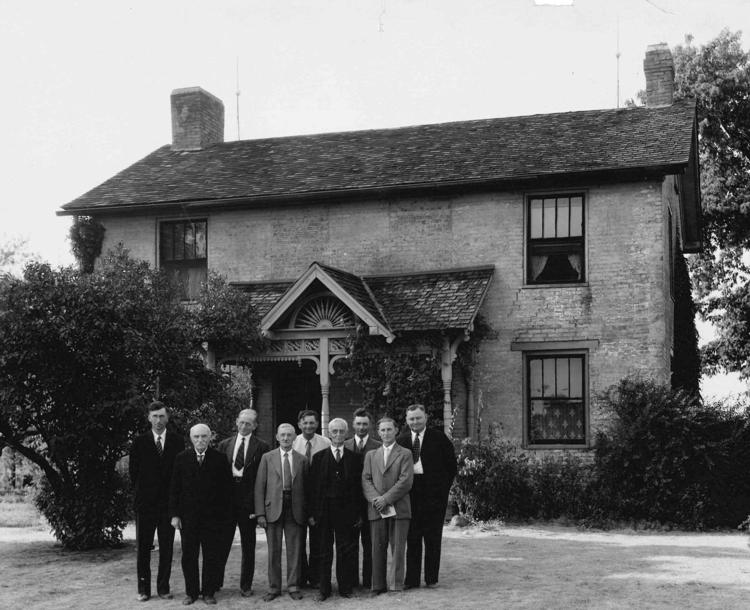 First Church of God in Christ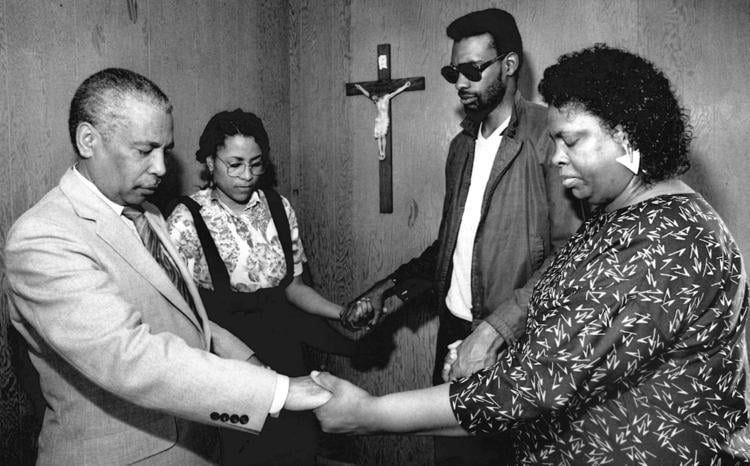 United First Congregational Church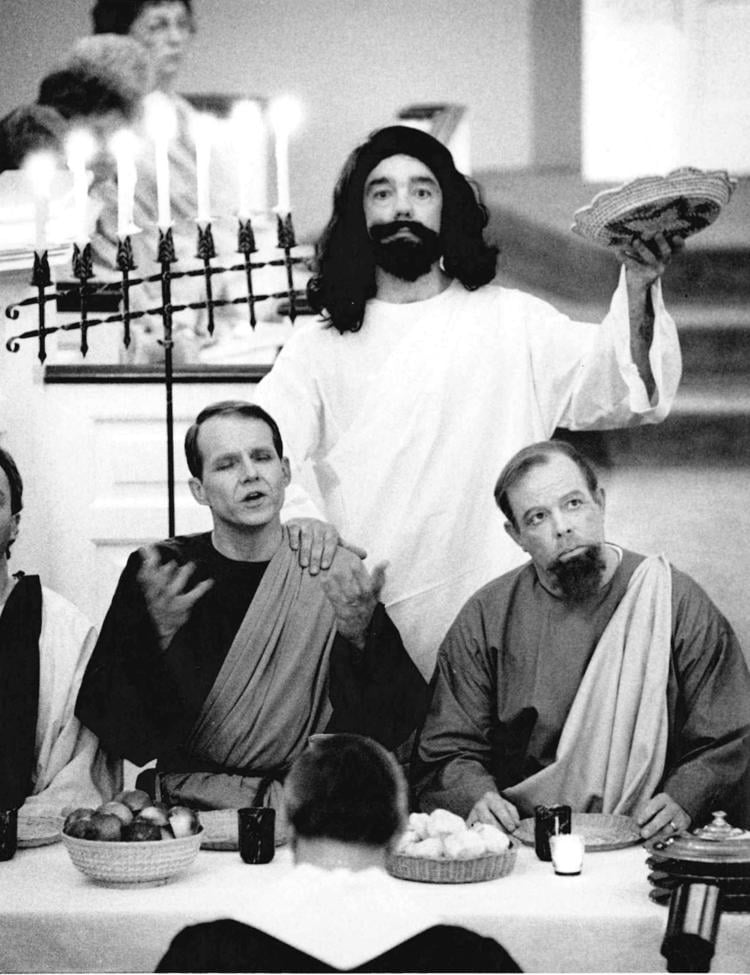 Contact Valerie Wells at (217) 421-7982. Follow her on Twitter: @modgirlreporter
"It's very specialized. We learn by doing, on-the-job training with an apprenticeship program much like they did in the Middle Ages."

Paul Conley, Bovard Studio
Be the first to know
Get local news delivered to your inbox!