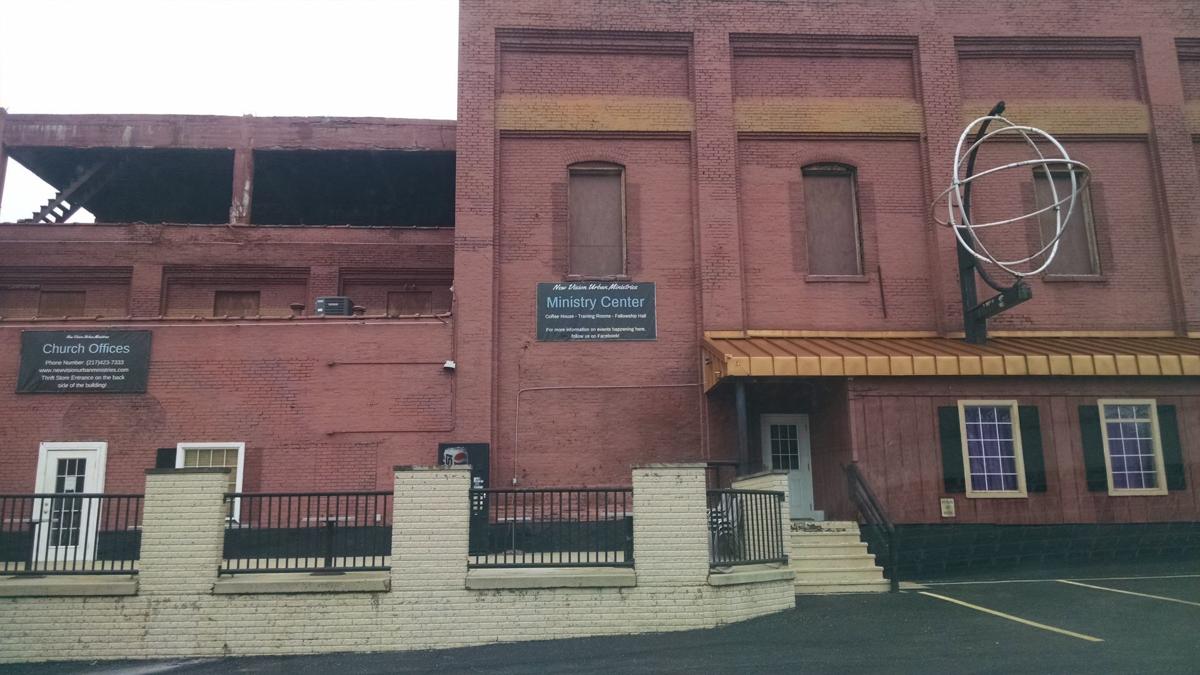 New Vision Urban Ministries
WHERE: 550 N Van Dyke St. Decatur
ABOUT THE CHURCH: New Vision Urban Ministries is a nondenominational church with a blend of contemporary and traditional worship lead by a praise team and praise band.
Pastors Dow and Deb Moses planted the church 11 years ago. Membership includes 150 members.
Sunday: 10:45 a.m.; Sunday Discipleship, 9:30 a.m.
Life Groups weeknights
OUTREACH: New Vision Urban Ministries offers a Food Pantry from 5 to 7 p.m. on Mondays serving 500 families per month. The church's Christmas Give-Away serves 700 to 1,000 children each year.
New Vision Thrift Store is open 10 a.m. to 4 p.m. Monday through Saturday.
Children are able to attend Vacation Bible School in June and Summer Youth Camps.
Members of the church serve in Church and School Sister relationships at Enterprise Elementary School.
Pastor Dow serves as a Police Chaplain for the Decatur Police Department.
HISTORY: Pastors Dow and Deb Moses Started the New Vision Urban Ministries in 2006. Ten years later, the church moved from South Shores into the old Ice House on the corner of Eldorado and Van Dyke Streets to be able to serve the city of Decatur better.
The church began with only seven people. The focus of the church has always been to serve the community. The move to the inner-city has enhanced the congregations ability to reach more people.
WELCOME VISITORS: "We love God and love people. We are not a perfect church, but we serve a perfect Savior. You can come as you are and let God make you who He knows you can be," Pastor Dow Moses.
Be the first to know
Get local news delivered to your inbox!