DECATUR — That there are fewer in the pews this Easter Sunday compared to years past isn't discouraging to the Rev. Adam Ray, of St. John's Lutheran Church in Decatur. On days like this, those leading the faithful know their places of worship attract the so-called "Chreasters," or those who attend only on Christmas and Easter. No harm in that, says Ray.
"I think that what the hope is for pastors is that if people do come on Christmas and Easter, by hearing the story of Jesus, who he is and what he's done, it will ignite a spark to want to hear more," he said. "How can we help people see, not just something we remember once or twice a year, but a message that changes our daily life and who we are every day?"
Easter is Christianity's oldest holiday, celebrated even longer than Christmas, commemorating the death and resurrection of Jesus Christ, arguably the most significant event in the faith.
According to the Pew Research Center, more people search online for "church" near Easter than at any other time of the year. "Chreasters," who are sometimes dubbed "CEOs" for "Christmas and Easter Only," have companions in other faiths as well, which see higher attendance during major religious festivals such as the Jewish Passover that began at sundown on Friday. The research group also estimates that 71 percent of adults in Illinois identify as Christian.
No matter what the reason is, pastors say they're glad to see people come to church.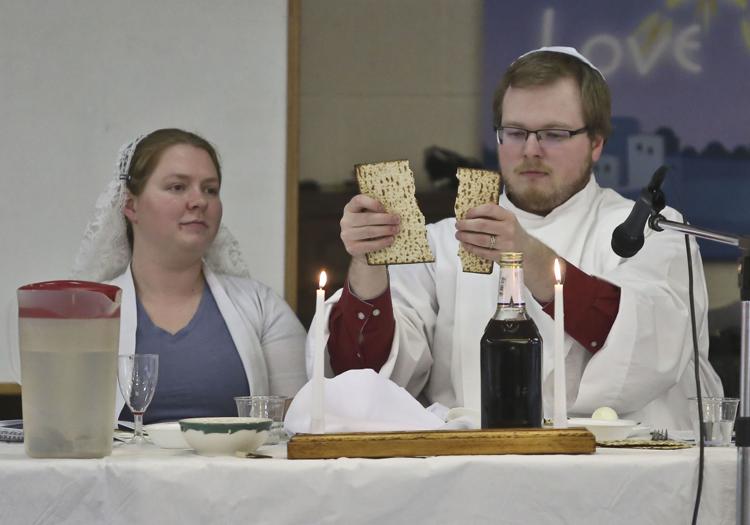 The Rev. Timothy Kovalcik, a teaching pastor at Westminster Presbyterian Church in Decatur and an associate professor of history at Millikin University, said he can't quote statistics about increased attendance, but he's noticed it.
Christmas and Easter "are major holidays that the culture recognizes, and families have always gone to church on those days," Kovalcik said. "Traditions are very powerful and also especially at Easter, liturgically at even a Protestant church, going to church is a major portion of the liturgy of the entire season."
At Christmas, cultural events compete with church attendance like school concerts and secular celebrations, but Easter is more purely religious, he said. The celebrations are large and small.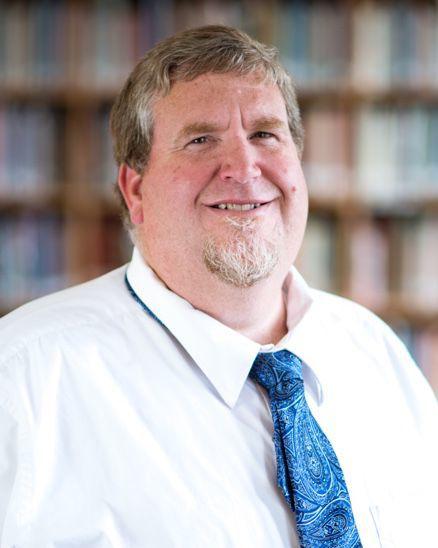 At Tabernacle Baptist Church in Decatur, the Rev. Clif Jones said their senior pastor, the Rev. Randy Johnson, has asked the small group study members to commit to following up with visitors. They've made "blessing bags," satchels with the church's logo on them that contain various items and the church members will drop by visitors' homes to give them the bags and say "thanks for coming to our church."
"After that, maybe some time later in the month, invite them to their Sunday school class," Jones said. "We're hoping that this will be fruitful for classes that are focused on younger families."
The church also offered an Easter egg hunt open to the public, and people who came to that could fill out a card if they wanted someone to contact them, he said.
"Relationships are what help people stick to a church," Jones said. "We're hoping those relationships will begin through conversation and doors will be opened to getting to know people in a Bible study."
Liturgical churches, like Catholics and Lutherans, observe Lent, the 40-day period prior to Easter, with special services and a time of study and contemplation, while Baptists, Jones said, wait until Maundy Thursday, the day that commemorates the institution of Communion, and Good Friday, the day of the Crucifixion.
"We have shifted a little more in the direction of other churches, making it a religious weekend and preparing ourselves for Easter," he said.
The importance of relationships
Some churches have Easter egg hunts and similar activities. But to Christians, Easter is about the Lamb — Jesus — and not about the bunny or the eggs, said the Rev. Wayne Dunning, pastor of Faith Fellowship Christian Church in Decatur.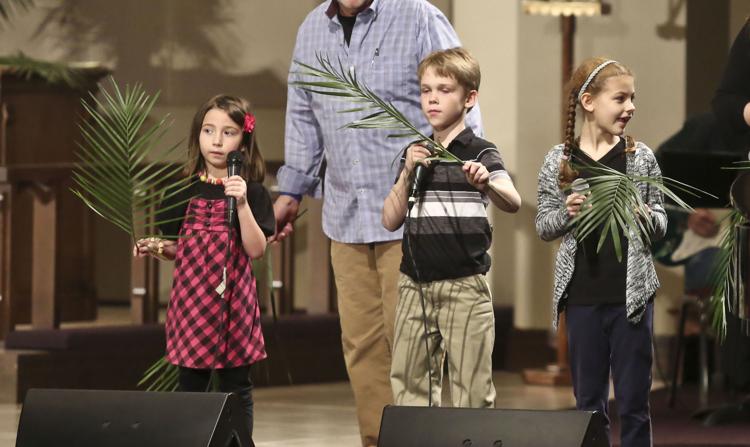 At his church, the congregation will share a breakfast at 10 a.m., with the service to follow, and that service will include special music and praise dances performed by cancer survivor Ashlyn Lowery, her daughter, La'Niyah and Dunning's daughter, Alanda. Children will give Easter speeches.
"We also will serve Holy Communion, which we do on the first Sunday of each month anyway," Dunning said. "We always encourage, support, and uplift visitors, no matter the infrequency of their visits. We tell them that the doors of our church swing on welcoming hinges at all times. Our hope is they discover a personal relationship with our Lord and Savior Jesus Christ and then to fellowship with believers who have common goals in Christ."
The Rev. Ted Smith, pastor of Decatur's Mound Chapel Church of God, works on preaching a message that will connect Scripture with real life applications. For example, on Palm Sunday Christians remember Christ's triumphant ride into Jerusalem, when he was welcomed by cheering crowds waving branches and placing their cloaks in his path. People still do similar things today, Smith said, citing ticker tape parades or a winning sports team's return home after a Super Bowl or World Series win.
You have free articles remaining.
"There are always three types of people in the crowd," Smith said. "Those who want to see the one all the excitement is about, those who are against whatever that person has been doing, and the third type, who is just curious."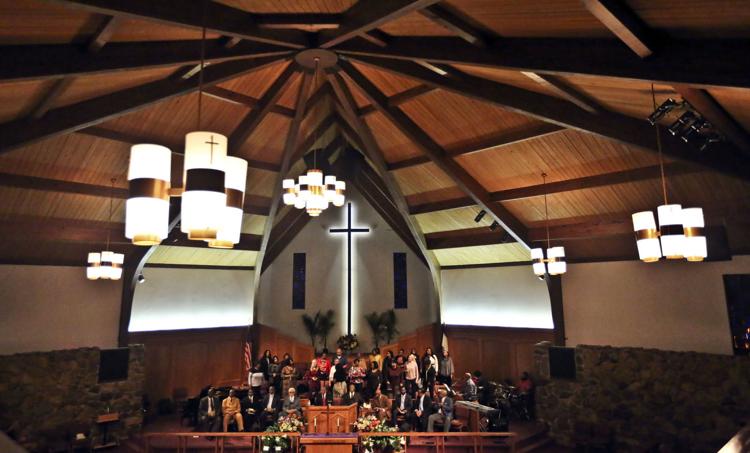 Smith, like other pastors, said the bottom line is relationships. When people feel at home and welcome, they want to come back and be a part of the congregation. Mound Chapel offers an Easter morning pancake and sausage breakfast, which gives visitors and members an informal time together to relax and be comfortable. The Cub Scouts help with serving and cleaning up and visitors receive a gift bag with more information about the church, and if people fill out the offered card with their contact information, Smith personally writes a thank-you note and offers to answer any questions.
Several Decatur churches met for Holy Week services at Antioch Missionary Baptist Church, with a different pastor preaching at each service, said the Rev. Courtney Carson, who is an associate pastor at Antioch. The churches included the Church of the Living God CWFF, Bright Morning Star, House of Faith, House of Miracles and Maranatha Assembly of God.
"I love the unity and the so-called black and white church coming together to worship the Lord," Carson said. "We called this a Holy Week revival, so we can be revived in the land, and you can't have revival without repentance. We're moving forward into the life we're called to walk in."
Antioch's 10:15 a.m. Resurrection Sunday service — they don't call it "Easter," Carson said — will be much like any other Sunday service. There is no plan to make any mention of visitors who might only come on major religious holidays.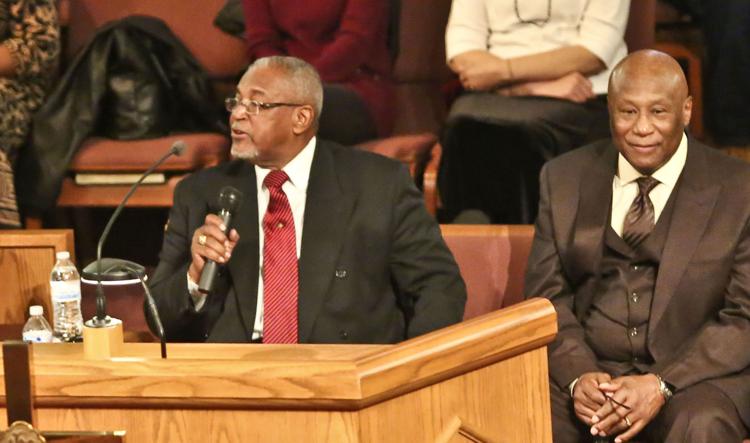 "We make sure we embrace individuals and make them feel welcome, and exercise the love we feel for all people," Carson said. "You don't know what people have going on in their personal lives. We'll just turn up the volume in the area of love, and resemble and reflect Christ on that day."
The Catholic Church has an initiative, Catholics Come Home, which aims to help those who left the church return, but the most important thing is to be welcoming when regular attenders see a new face, said the Rev. Steven Arisman, pastor of Our Lady of the Holy Spirit in Mount Zion, St. Isidore in Bethany, and chaplain at St. Teresa High School.
"That's exactly what I try to do," he said. "Make them feel part of the family."
Sometimes those weekly attenders will think or even say, "Where have you been?" Arisman said, or feel resentful if a new person is sitting in their favorite pew.
"A welcoming attitude from the people has a bigger impact than anything I can say or do," said Arisman, who creates holiday messages that are welcoming and inviting. "The biggest thing is, we pray specifically for those people who are only coming that weekend that they have a heart moved by the Holy Spirit to want to come back. That's often one of my intentions I pray at Mass, that they'll feel at home. The Holy Spirit does the rest."
'Only be about welcoming those who are far away from God'
The Rev. Matt Samuels' prayer for all churches this weekend, he said, is that they will welcome whoever shows up with love, and let God do the rest.
Samuels, pastor of GT Church, said he never asks visitors to stand up during the service or puts them on the spot. He asks everyone, including members and staff, to fill out a card to show they were there, and if the visitors are comfortable with it, to include contact information. He and his wife, Diva, greet people after the service one-on-one rather than recognize them in front of everyone else.
Even people who consider themselves Christians and part of a church family aren't attending as faithfully as in former times, he said.
"My staff and I have been studying some alarming statistics in the last five years," Samuels said. "Christians are coming to church a lot less than they used to. The average Christian considers themselves a part of a church family if they show up every six weeks, and the reason people don't come is, it's not making a difference in their lives. People want to be needed and want to be known, so if they just show up and they're just another number and no one knows them and they don't feel a sense of belonging, they're not going to show up."
Volunteers and staff have been asked to make a special effort to be "on," to show how their faith has an impact on their everyday life. Samuels' message will include practical applications for the Gospel message in the hope that people will feel they've learned something they can actually use, and while the church has scaled back the "theatrics" of a big service that is often presented on Christmas and Easter, he finds nothing wrong in making church fun, he said.
"We (Christians) have made things complicated," Samuels said. "Do you vote the same way I do, live where I do. We think if we don't all think the same way I can't be your friend. We've lost the art of agreeing to disagree. I pray it won't be about your politics, who you sleep with, but that Easter Sunday will only be about welcoming those who are far away from God and leaving the rest up to God. It's our responsibility to just welcome anybody and everybody into God's house and let God work in their hearts."
---