DECATUR — As the Rev. Braden Parks drew a cross in ash on each person's forehead, he said, "From ashes and dust your are born, and to ashes you shall return."
Ash Wednesday marks the first day of Lent, a 40-day period, excluding Sundays, observed by Christians as preparation for Holy Week and Easter. Churches across the world held special services Wednesday, and the imposition of ashes on the forehead is a traditional way to bear a physical reminder of the significance of the occasion.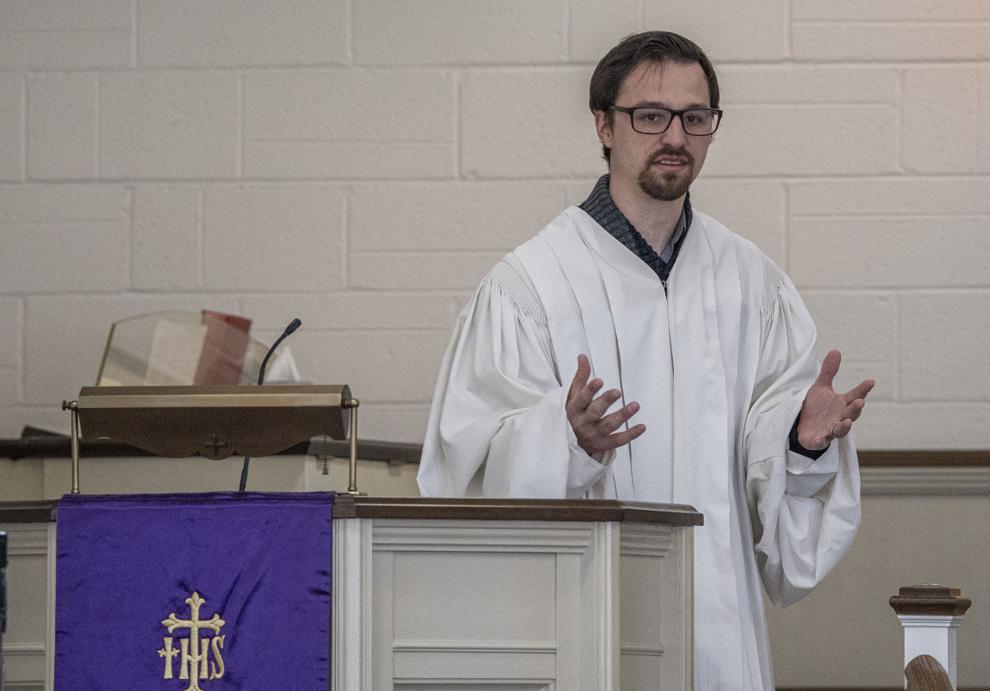 The reason that Lent is 40 days, Parks said, is that the number 40 is often significant in the Bible. The flood lasted 40 days. Jesus spent 40 days in the desert to prepare himself for ministry and to face and overcome temptation.
The 40 days of Lent are a time to "return to me with all your heart, with fasting and weeping and mourning. Rend your heart, not your garments," to quote the book of Joel, one of the readings at the noon service at Christ United Methodist Church, where Parks is the pastor.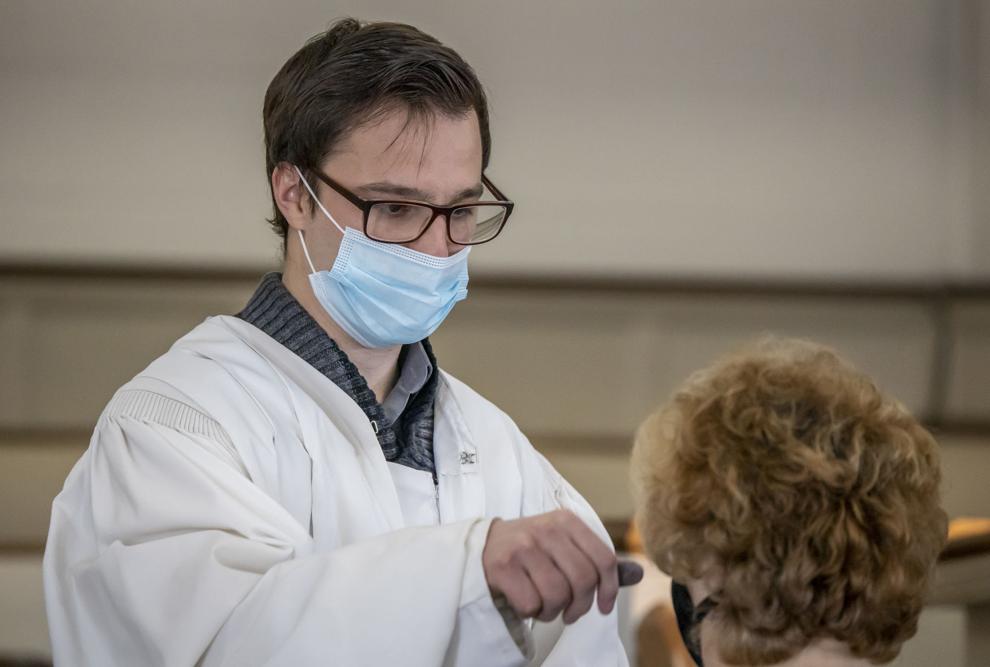 "God is calling us back into a relationship with Him," Parks said.
During Lent, Christians spend extra time reading Scripture, praying and reflecting, and sometimes they give up something, such as a favorite food or activity. In some traditions, rather than give up something, people add things: They do extra volunteer work, for example, or give to a favorite charity. The Gospel lesson at Christ United Methodist on Wednesday focused on those practices, and admonished the faithful to do those things quietly, with no fanfare.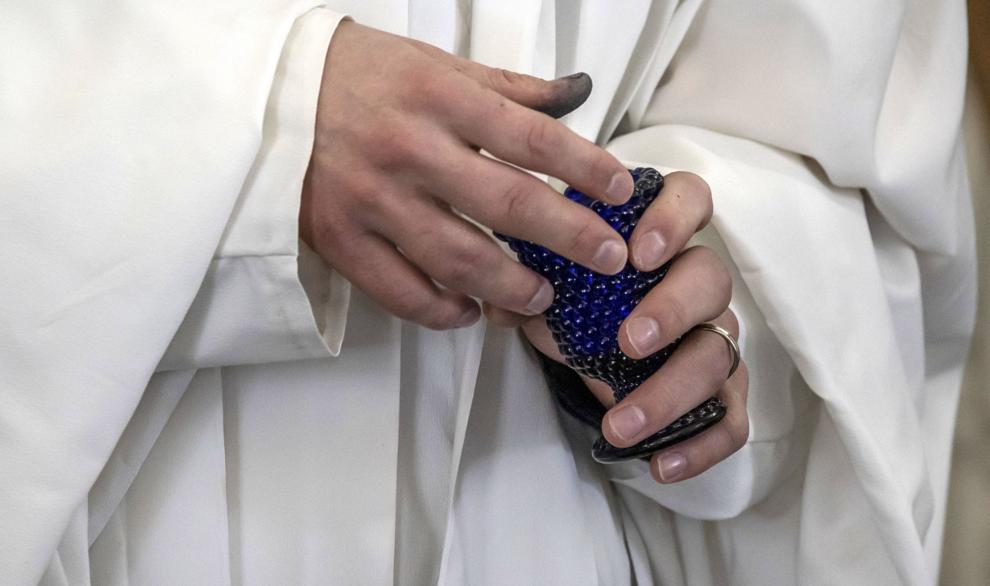 "It's not so you can get a spiritual trophy," Parks said. "Jesus is saying the point of these practices is to follow Him more fully."
Christians should focus on self-examination and repentance as they look toward marking Good Friday, when Jesus died on the cross, and Easter, when he rose from the dead, Parks said.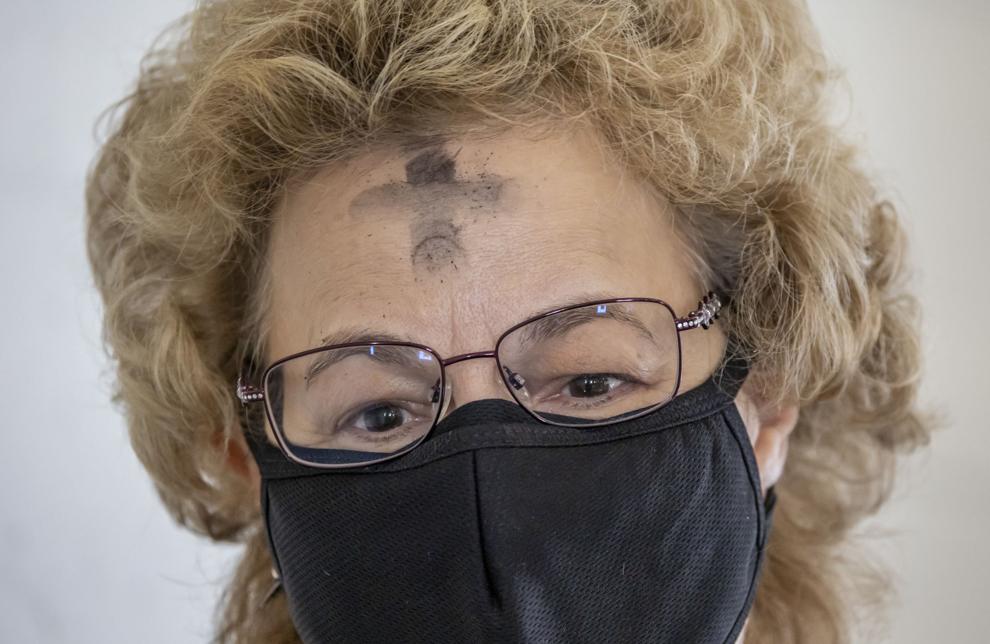 "We're all forgiven," Parks said. "Christ forgives us. May we come with our whole hearts to you, Lord. Forgive us, and restore us."
Mike Carr, who helped Parks with the noon service, planned to return for the evening service with his wife and receive ashes on his forehead when she did.
"It's part of our spiritual journey," Carr said. "It's the time that starts Lent, which is the 40 days and culminates with Easter and the Passion. It's a very important time in a Christian's life."
Parks' mother, Debbie, is visiting from California, and one thing she hopes for is that by Easter – which is April 4 this year – the congregation can sing again. For now, due to the possibility of spreading germs during the COVID-19 pandemic, the congregation doesn't sing hymns, even though they're wearing masks.
"It's a time to start thinking and preparing and remembering the sacrifice of Christ and what He has done in my life," Debbie said. "The time preparing for Easter is a good time to reflect and go through the spiritual disciplines of meditation, fasting and the whole point of why Jesus came — is to sacrifice Himself to give us eternal life.
---
Contact Valerie Wells at (217) 421-7982. Follow her on Twitter: @modgirlreporter