Hundreds of vegetables, fruits and herbs are harvested from the Prange family's Decatur backyard garden each year.
It was a weird request. My friend Mary Ann asked if she could borrow some pickle juice. Huh? Who keeps pickle juice?
For most students, virtual school learning is over by now. For parents, the panic about what to do next has been building for weeks. 
We cannot declare apple cider vinegar to be a modern-day miracle cure. Vinegar has been used as a remedy since the days of Hippocrates. The an…
If recent world events have given you a big, fat wake-up call, you are not alone. The message is clear: Every household needs to have some amo…
I love plants, especially beautiful houseplants. Healthy, economical plants can make any space warm and inviting — not just for humans but for…
Friday, June 5 is National Doughnut Day. Several businesses are celebrating with free — or at least discounted — doughnuts. Here's where to find them.
Business Insider reports that Krispy Kreme is giving away free doughnuts for five days straight, from June 1 to June 5. The chain is extending…
The new restaurant taxiing into position at Decatur Airport will be a familiar name for many diners: Everyone's East End Grill.
Not yet ready to leave home but craving a libation from your favorite bar? Now you can get your mixed drinks delivered.
Fresh lemon and dill create a quick Greek-inspired pan sauce for simple sauteed chicken breasts. To make it a meal, serve with asparagus and s…
June 6 roundup of great finds online.
Trees are an attractive addition to any yard and offer plenty of benefits. If you want to keep them healthy, here's when to call in a professi…
You'll never want to eat inside again.
Q: I am divorced and have two grown daughters. I am placing my house in a trust. My attorney is recommending an irrevocable trust. Which do yo…
Changing your bathroom hardware can make a major impact without breaking the bank, and a faucet is the perfect place to add some personality t…
Q: I am on the board of directors of my homeowners association (HOA). The dues to our HOA are voluntary. We can't assess liens against any pro…
Staying hydrated has never been easier.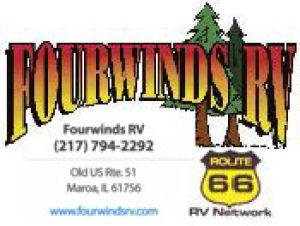 Tanzyus Logan Funeral Service and Care