DECATUR — Bathed in unseasonable sunshine and temperatures nudging 75 degrees, it was a great day for a golf scramble at South Side Country Club.
But amid the trees still smoldering with the afterglow of fall color stood Old Glory at half-mast, a reminder — although none was needed — of a dear and absent friend: club member Todd Garner.
The avid golf player, president of the Mount Zion school board and vice-president of Peerless Cleaners, was a good friend to so many, many of the fellow South Side members golfing in his honor on Sunday. Garner's premature death at the age of 57 on Oct. 30 after contracting COVID-19 had sent shock waves through both the Decatur and Mount Zion communities.
Suddenly, for many, a disease that some critics had played down or tried to minimize became frighteningly real in its capacity to reach out and take someone living a vibrant life whose friendship had brought such joy to others.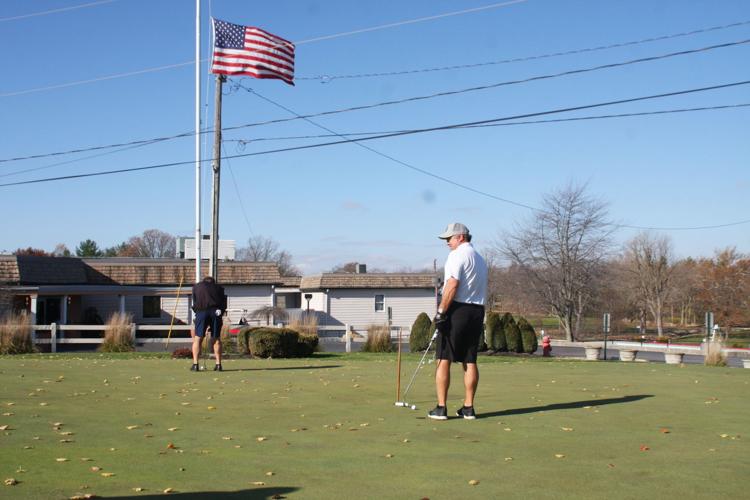 "Well, I would not say we've joked about COVID but maybe we've blew it off, we've all made comments about COVID throughout this year until it hits home," said Nick Taute, South Side General Manager and head golf professional.
"And then, after Todd, you start re-guessing some of the things you've done in the past couple of months, and realize you maybe held some events you shouldn't have held; a tragedy like Todd's makes you think."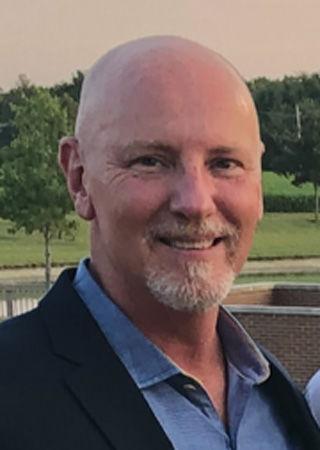 So what better way to remember a stalwart club member and friend then to go play the game he was so passionate about in his memory, and to do some good while playing it? Taute said the club normally hosts a Halloween scramble as purely a fun event but, after it got pushed back due to "COVID issues" and then came the news of Garner's death, the drive to create a new event was born.
The club's response was to restage the scramble on Sunday, renaming it the Todd Garner Memorial Golf Tournament in honor of Garner and turning it into a fundraiser that packed the club's course with 120 players. It was all handled with staggered starts and appropriate social distancing and masks to accommodate the dozens of players but also keep them as safe as possible.
"All the money raised is going to go to Crossing Healthcare in Todd's name for their COVID expenses," said Taute. "And we're hoping to raise $10,000 today."
Helping the fundraising along was a slew of attractive silent auction prizes, including several rounds of golf at the Olympia Fields Country Club in the Chicago suburbs, along with catered dinners and other goodies.
Scramble play started at 7:30 a.m. and lasted until pretty much the last of the daylight on a picture-perfect day. Talking to the players, however, visitors soon got the impression they would be out there in honor of their friend whatever the weather teed up.
"I want to be here in memory of Todd; he was a great guy and this is where he'd be today," said player Doug Nichols. "Todd was just an honorable man in every way, a community guy; been in Decatur pretty much his whole life and just a fantastic person to be around."
Nichols said their friendship stretched back 25 years and Garner was the first of his friends who had fallen to the virus. "It makes you realize you have to be careful with what you are doing," he added. "Because if it could happen to someone like Todd …"
Another player, Chad Burmeister, said his absent buddy was sorely missed and had impacted many lives with everything from his sense of customer service in his professional life to the caring he showed for his friends, clients and the staff who worked for him.
"Todd Garner will be sorely missed in this community," Burmeister added.
Looking back at 10 Decatur-area restaurants of the past 🍽️