DECATUR — Fortune favors the brave.
Which kind of explains how Kevin Miller and his 14-year-old daughter Audrey found themselves gingerly trying out cross-country skiing for the first time at Decatur's Rock Springs Nature Center Sunday afternoon.
"When we got Chinese food last night there was a fortune cookie that said 'Tomorrow you will try something new,'" explained Audrey's 50-year-old dad.
"We were like, 'Well, what can we try new in Decatur we've never done before?' And then we thought of cross-country skiing because we knew they did it out here."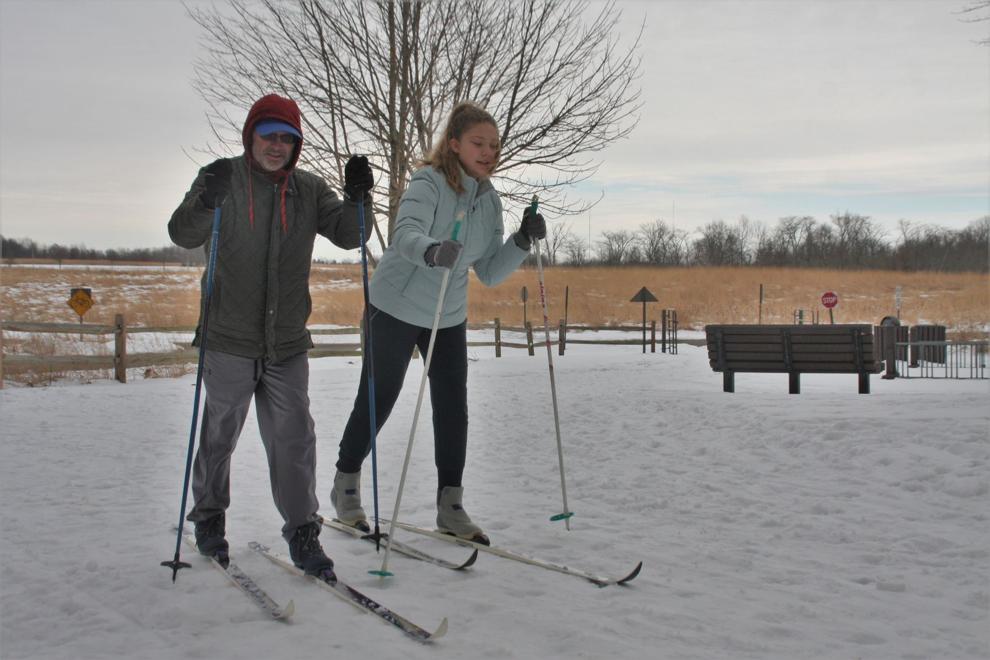 Intercepted by The Herald & Review only 30 yards into their first-ever cross country skiing expedition and all was still going well, according to Audrey, who admitted to not indulging in any extensive pre-ski prep.
"I watched a YouTube video and that is just about it," she said with a smile.
There are miles and miles of trails at Rock Springs but, having paid for a two-hour rental, the father and daughter team of intrepid explorers said they weren't planning too deep a penetration into the Central Illinois tundra.
"It's supposed to be really hard exercise, good for the cardiovascular," said dad, casting an eye down the trail they were on, which snaked off into the white distance. "I'll guess we'll see here in a minute."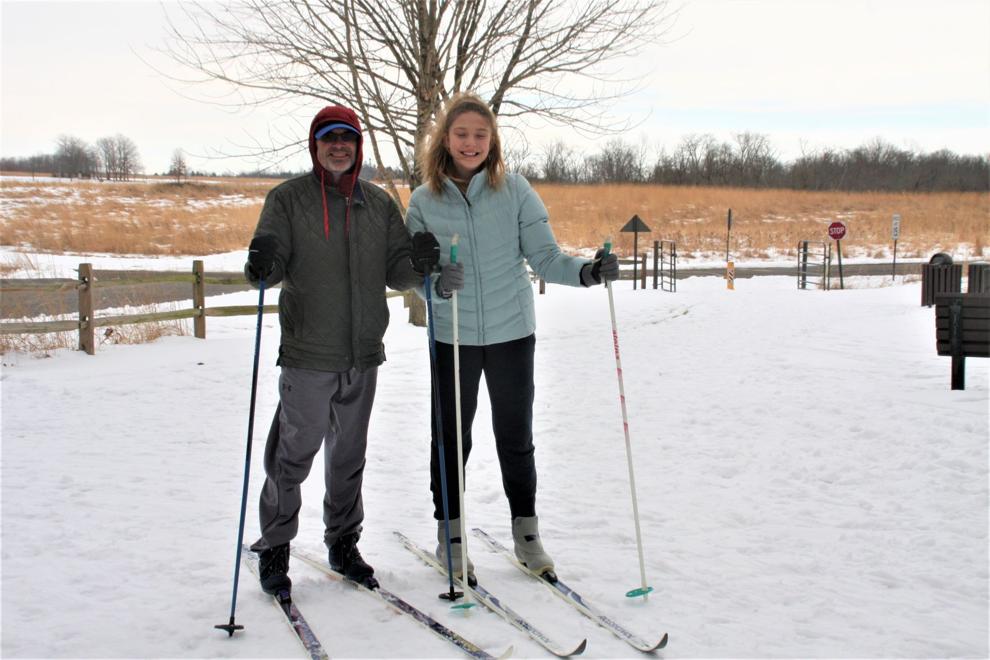 Watching them go and calling out a hearty farewell was their wife and mom, respectively, Kim Miller. An injured knee, casualty of non-skiing exercise, kept her confined to the role of spectator but, unlike her husband and daughter, she had some idea of what they were in for.
"My dad was big into this when I was young and so we came out here," said Kim Miller. "But back then there were no paths and it really was cross-country, and great exercise."
Feeling the urge to get your skis running and head out on the trails looking for adventure? Naturalist Kattina Williams said Rock Springs offers ski and boot rental anytime there is at least 4 inches of snow on the ground. "The cost is $8 for two hours or you can rent them for 24 hours and it's $20," she said.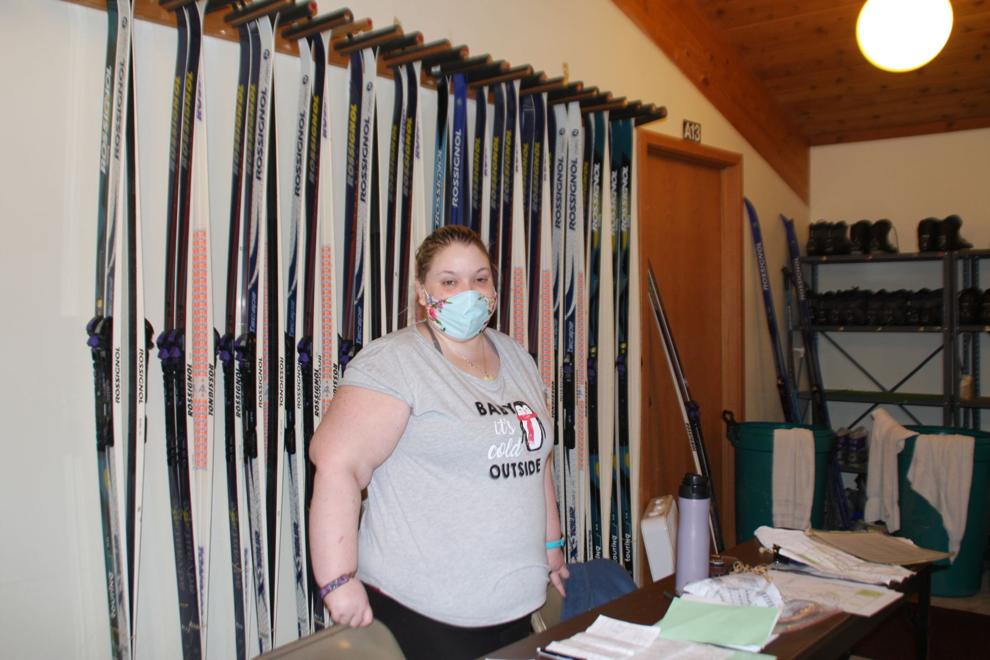 "There have been quite a few people out today and Saturday we had even more than that — we were having trouble keeping up with the demand for skis and shoes," Williams said.
With a high Monday predicted around 39 degrees, the chances are the snow won't hang around much longer. Call Rock Springs at (217) 423-7708 to find out if ski conditions are favorable.
---
Contact Tony Reid at (217) 421-7977. Follow him on Twitter: @TonyJReid