Here's a look at 10 widely available brands of plain, milk chocolate hot cocoa powder — sans marshmallows.
"Who doesn't like a cookie?" said Amy Carter. "If you've never baked anything else, cookies are a good way to start. They're such a good entry…
Dec. 10 is National Lager Day, so here's a ranking of 15 light lagers.
Bloomington-Normal does love to dine out! Awhile back, we published a photo gallery of 20 restaurants we miss in the Twin Cities and surroundi…
Nothing says "celebration" like a ridiculously expensive piece of meat. Well, that's not really true, but this is the time of year for splurgi…
Up to 20% of people may have a food addiction or exhibit addictive-like eating behavior.
LONDON (AP) — Mulled wine, warm spiced cider and hot toddies have long been British staples during winter.
You know those Christmas tree nougat things? Apparently no one actually wants them.
Seven unbeatable international cookie recipes for the holidays.
Step up your entertaining game with these classy, super-simple recipes. 
You may disagree with these rankings, but we can all agree that cookies are pretty great.
SAN FRANCISCO (AP) — The former CEO of Bumble Bee Foods was convicted Tuesday for his part in a canned tuna price-fixing conspiracy involving …
Celebrate your love of bacon with these exciting recipes and ideas.
Cool conditions in October crippled some potato harvests with frost, likely increasing spud prices and even a possible french fry shortage in …
HONOLULU (AP) — The Honolulu City Council is expected to pass the strictest ban in the state on single-use plastic products.
NEW YORK (AP) — If you're lucky enough to be invited to a dinner party hosted by Questlove, be aware that nothing has been left to chance.
FLAGSTAFF, Ariz. (AP) — What has become known as "The Jesus House" is not a charity, but over the course of about a decade, the modest home ju…
Imagine bananas that never go bad. To Aidan Mouat, CEO of Chicago-based Hazel Technologies, it's not so far-fetched.
Nothing says thankful like making sure not a bit of your delicious feast goes to waste.
Attention seafood lovers: A new Jasper Street restaurant is coming for you. 

Tanzyus Logan Funeral Service and Care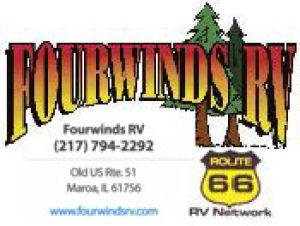 Bread. Yeast. Wine. Cheese. All these delicious foods are courtesy of various forms of domesticated fungi.
NEW YORK (AP) — Go ahead and rinse your cranberries, potatoes and green beans. But food experts say don't — repeat don't — wash the turkey bef…
DUBAI, United Arab Emirates (AP) — Celebrity chef Gary Rhodes, who helped transform the stodgy reputation of British food, has died aged 59 wi…
Looking for something new to bring to the table on Thanksgiving? Give one of these recipes a try!
SPOKANE, Wash. (AP) — When Craig and Vicki Leuthold opened the Maryhill Winery in 2001, there were about 100 wineries in the state of Washington.
If you haven't put your stock pot — or slow cooker, Instant Pot or Dutch oven — to work yet this season, what are you waiting for?
Lost on how to make your table look it's best this Thanksgiving?  Give these 7 tips a try!