The Guinness Book of World Records declared Waco, Texas, as the home to the world's largest Snickers bar, weighing in at more than 4,700 pounds.
It's a new year and a new decade. And maybe that means a diet is part of your January. 
Ready to try some plant-based proteins and West African cuisine? Here's a look at the predicted trends for the year ahead.
The Food and Drug Administration said Wednesday that consumers no longer have to avoid romaine lettuce grown in Salinas, California, though it…
On Jan. 17, 1920, one hundred years ago, America officially went dry.
A fluffy baked potato is a glorious thing, but too often you slice into the potato and it is shiny and waxy, not light and creamy in texture.
Food manufacturers often use terms that make products sound healthier than they are. Don't be fooled.
Plenty of foods can help improve your cholesterol ratio and promote good heart health overall. Here's a look at what you definitely want to be…
Here are a few great gadgets, both low- and high-tech, that deserve a spot in your kitchen because they work hard and smart.
If you haven't ventured beyond Bloomington-Normal to fill your feedbag, try any of these hidden gems.
The company's CEO confirmed that to the Champaign News-Gazette on Wednesday, the paper asserted in a story.
Girl Scout Cookie season is already starting in some parts of the country. Here's what's new this year.
Milk can make many products because of its complex chemistry and history.
I love a shiny new kitchen object as much as the next cook, and at times my kitchen has resembled a kitchen specialty store. But if you have a…
Everyone made a big deal when Popeyes released its fried chicken sandwich in 2019. But how does it stack up in a packed field of competitors?
It's time for a power walk down food memory lane.
This is about great gadgets, both low- and high-tech, that deserve a spot in your kitchen because they work hard and smart.
Dec. 30 is National Bacon Day, just in case you were looking for an extra reason to splurge.
From early December through Jan. 1 (or beyond, depending on how fervently you hang on to the holidays), the pop of a Champagne or sparkling wi…
If you're considering a holiday party at home this year, here a few recipes for New Year's Eve small bites that are sure to get your year off …
Smith Hearing Technologies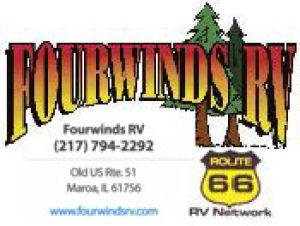 Tanzyus Logan Funeral Service and Care
A look at the eateries housed in the building at 3023 N. Water St. in Decatur through the years. 
The USDA offers the following tips for Thankgsiving leftovers. Hint: Time is almost up. 
Giving practical gifts that will be used time and again to coffee lovers, foodies and pet parents will be appreciated for years to come. Plus,…
Here's the state of things for the beer industry: Heineken — yes, Heineken — wants you not to drink beer in January.
Buy guide: Whether your gift recipient is into Florida Georgia Line or Diane Keaton, there may be a bottle out there ready for you to buy and …
Cold weather the perfect opportunity to enjoy some delicious, warm beverages!