She named the bakery section Giggles Goodies, with a line of cookies, brownies, doughnuts and other goods that don't have a trace of gluten. Customers have responded, despite that the treats are more expensive than the gluten-laden options.
"The prices are a lot higher, almost triple," she said. "But each week our sales are going up."
The demand reflects just how far a dietary choice virtually unheard of a few decades ago has become mainstream. Those who ascribe to a gluten-free lifestyle, either out of necessity or choice, avoid grains like wheat, barley and rye or seek food options that replace those ingredients with substitutes.
Kinds of gluten-free bread, for example, uses rice flour. There is gluten-free pasta, gluten-free bread and gluten-free beer.
The trend started as a way for those with digestive problems to avoid becoming ill, but has taken hold as part of a larger health-food eating movement, with businesses lining up to be part of the action. The result: The U.S. gluten-free segment is expected to top $18 billion by 2024, according to the group Research and Markets.
The availability is a game-changer especially for people with the condition called celiac disease, which a University of Chicago study estimates affects about 3 million Americans. When a person with the disorder eats a product with gluten, the immune system assaults the small intestine and blocks nutrients from being absorbed, risking subsequent health problems.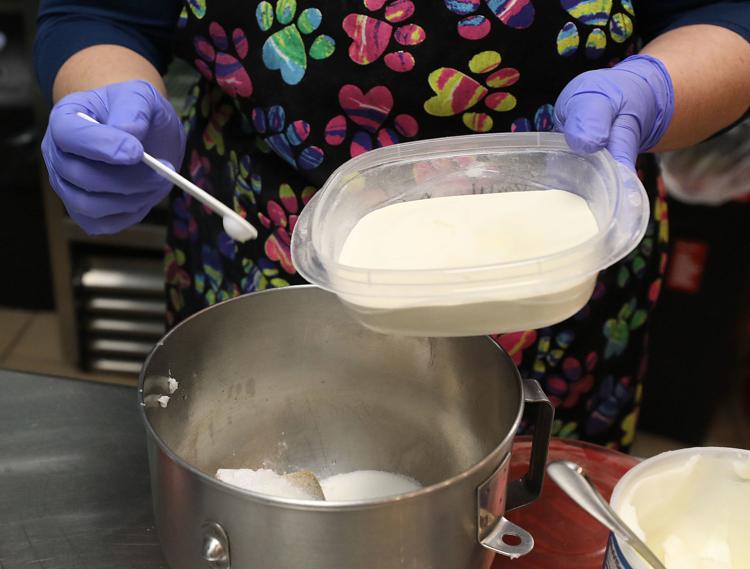 Diana Janowiak's son, Dalton, was diagnosed with the disease in 2002 at the age of 9. He would have diarrhea and severe stomach pains if he consumed gluten.
"There was nothing on the market at the time," she said.
Her best option back then was to test baking ingredients. That process is much easier with gluten-free flours on the market, as well as more restaurants coming on board.
As her son grew up, he also learned how to read labels and order at restaurants. "He still has to be careful," Janowiak said. "Now most restaurants understand."
Melissa Koehler, 48, also suffered for years with numerous physical complaints.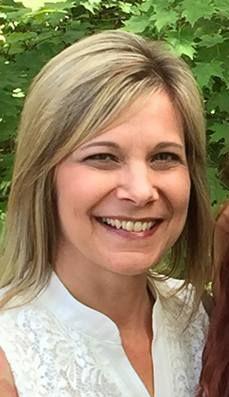 "I felt extreme fatigue, headache, nauseous and all-over body aches," she said.
Her doctor suggested she try going gluten-free. "What was it going to hurt?" she said.
Koehler began to feel better within two days of altering her diet. That was six years ago.
For her, the key now is asking questions. Like most gluten-free consumers, Koehler is diligent about what she eats. She communicates with chefs and bakers before orders her food.
"They are pretty good at letting you know," she said. "If they can't answer your question, I have been handed the nutritional book they use in the kitchen. And if they don't know, I just don't try it."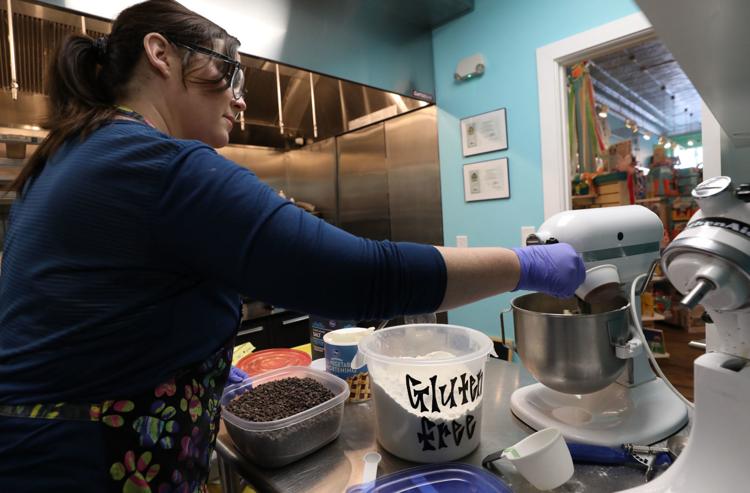 'It's all about the flour'
In Decatur, chains such as Wendy's, Monical's Pizza, Culvers and Bob Evans offer gluten-free menu items. A number of local restaurants also note gluten-free items on their menus, including The Wharf at 201 1st Drive West, The Wagon at 3190 N. Woodford St., Del Carmen's Pizza at 2855 N. Water St., Sol Bistro at 237 N. Main St., Donnie's Homespun at 126 S. Oakland Ave., and Coney McKane's American Eatery at 104 E. Prairie St.
You have free articles remaining.
Coney McKane's began creating options because of a family member. Manager Teddi Albright said chefs analyzed the menu and found many items could be changed over. 
"But you have to be careful with the mixes," she said. "Like the taco mixes, the desserts and soups."
The restaurant also makes its own gluten-free breads and croutons for the salad. "We try to keep a variety," Albright said.
For added protection, the wait staff will clarify if a customer has celiac disease or has gluten sensitivity. "If they have celiac disease, we cook in a separate pan and put paper down for cutting their bread," Albright said.
Employees also take precautions at Giggles, since the store also sells wheat flour-based products.
"Everything has to be sanitized," said baker Andi Arnold, who was brought on to develop the product line. They tested and tested various ingredient combinations before hitting the right one.
"It's all about the flour," she said. "The flour and the right mixture. It can be more dense, making it less gluten-free tasting."
Chris Rich, vice president of marketing and development for the Gluten Intolerance Group of North America based in Washington state, said consumers in the past had to rely on almond, rice, tapioca and other flours. Bakers found each type was best used to make different items, such as almond flour for desserts and rice flour for pastas. Flour companies, such as Bob's Red Mill, King Arthur and Pillsbury now sell all-purpose gluten-free flours.
"It makes it easier for baking at home," said Rich, whose son was diagnosed with celiac disease at age 12. "The gluten-free community wants quality products."
'Tasted like cardboard'
Kroger, Aldi and Walmart have growing gluten-free offerings. The trend also stretches to places like Mari-Mann Herbs at 1405 Mari Mann Lane in Decatur, where Mike King and his staff help gluten-free customers in search of products to relieve common symptoms like stomach pain and even headaches.
Although he isn't able to diagnose customers, King is a medical researcher, nutraceutical scientist and herbal specialist and has researched various gluten-free options available.
Years ago, gluten-free foods were not very good, he said, but that's changed. Flour and mixing products considered gluten-free include rice, corn, cassava, soy, potatoes, beans, tapioca and sorghum.
"Some of them tasted like cardboard and chalk," King said. "Now a lot of the gluten-free actually tastes better than regular food."
"Quit eating anything that has gluten in it," he said, "and see if you start feeling better."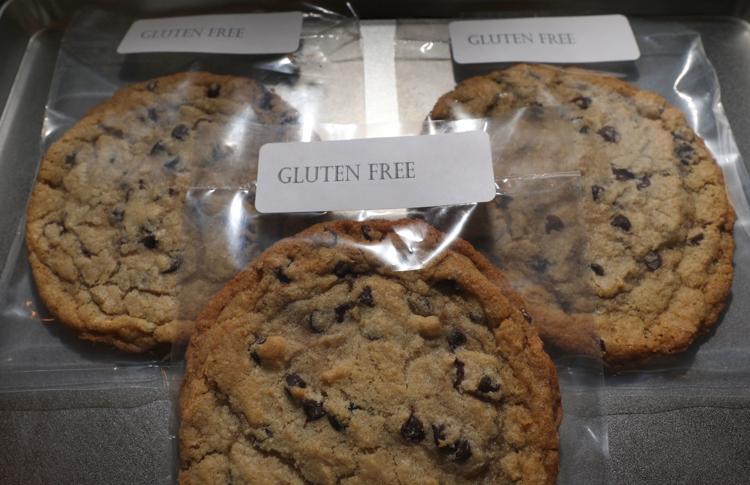 As for Spurlock, the Giggles owner, she's bracing for further growth.
"We didn't realize how big the gluten-free population we have in Decatur," she said.