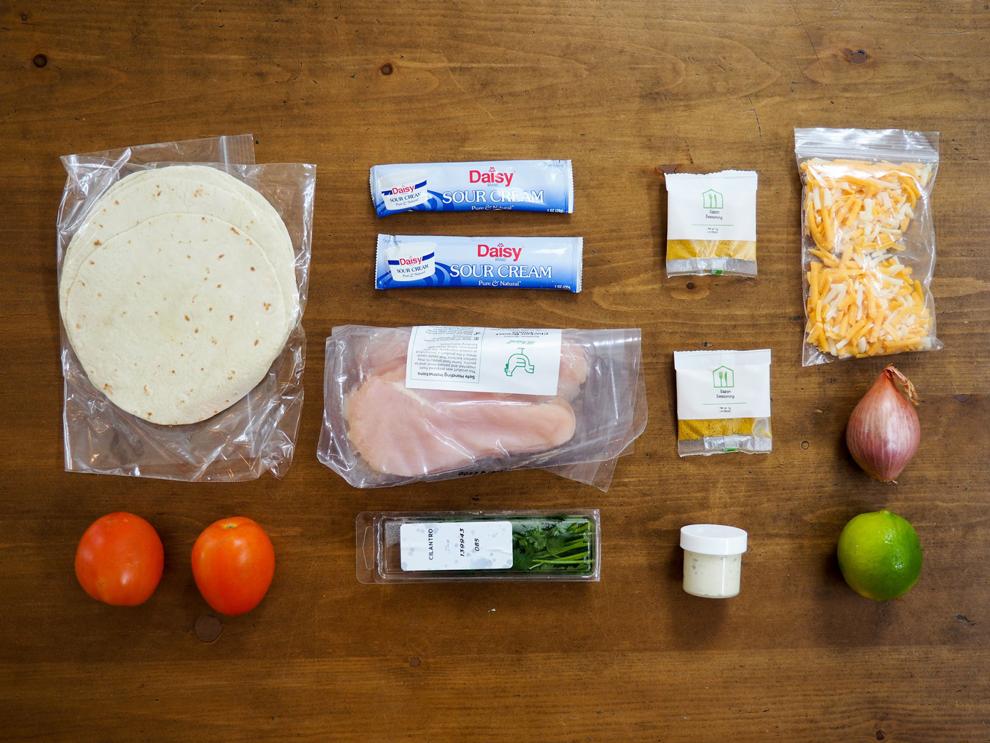 Price: $49.80 for two meals (includes shipping), $12.25 per person per meal.
Specific dietary needs: You can choose among omnivore, pescatarian, vegetarian, carnivore, low-carb and low-cal meals. The company also asks if you avoid any foods or would like recipes that can be completed in 15 minutes.
Dishes: Chipotle BBQ chicken with roasted cheesy cauliflower; and chicken adobo flautas.
Degree of difficulty: Easy. There was minimal chopping, and most of the sauces required mixing squeeze packets of already-made condiments.
Things to watch out for: The directions call for way more seasoning than is needed. If I had used the entire seasoning packet as instructed, the food would have been inedible. Some of the proportions were off too. There was not enough cheese for the flautas. Not enough cheese in anything is a serious infraction.
Taste: The recipes won't surprise or amaze you, but they're good; kind of like that dependable college boyfriend. He was never that exciting, but you were always glad when he came over.