"We put leprechaun dust in the beer to make it green," he said.
The magic potion? It's in a small bottle labeled "Green Food Coloring."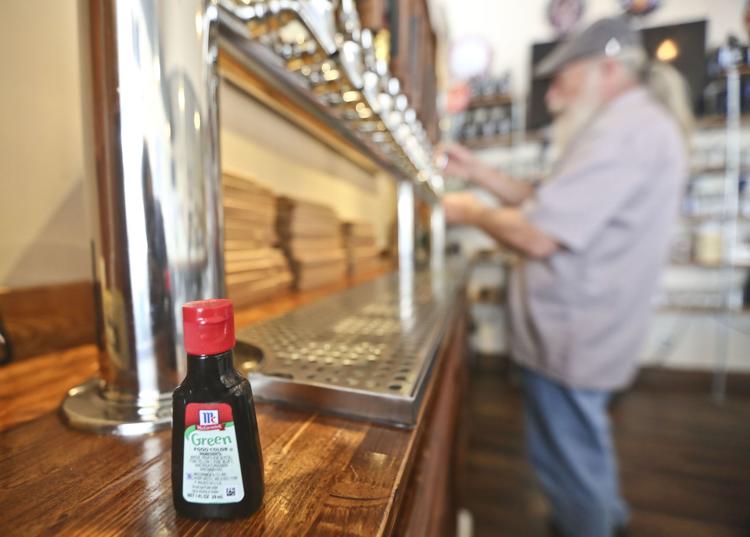 Jimmy Misner, head brewer at Door 4 Brewing Co. at 1214 W. Cerro Gordo St., uses the same magic for his beer.
"That's our nod to the holiday," he said.
According to the Smithsonian, most sources say that the idea for the hued brew was cooked up in New York City in 1914, so green beer is a purely American tradition.
By the 1950s green beer had become a holiday staple. Today, it makes up some of the around 4.2 billion pints of brew consumed in celebration of St. Patrick's Day.
The local breweries are doing their part to give Decatur an Irish feel for St. Patrick's Day. The holiday will have special activities or features in each establishment.
Along with a keg full of green beer, Door 4 staff will be serving individual craft brews. The green beer is created using a light-colored lager. The keg serves about 120 beers. However, the staff is prepared for extra guests, if the need arises.
"If we start to run low, we just we whip up another batch," Misner said.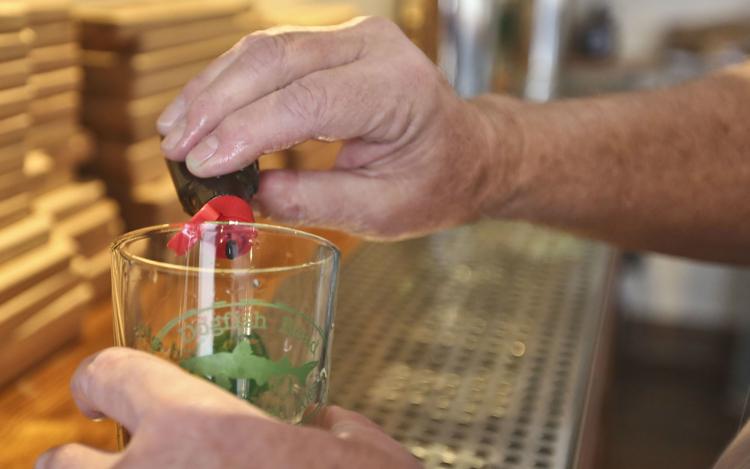 Brew Works, 101 N. Main St., has a St. Patrick's Day celebration every year with food contributed by customers, spontaneous music and costumes.
"You never know who is coming by," Lewandowski said of the festivities.
Customers can request green beer with light-colored brews. According to Lewandowski, the darker beers will not show the green color nearly as well.
The taste is not compromised with the change in color, he assured.
"This just makes it fun," Lewandowski said. "But anytime we have a potluck party, it's packed."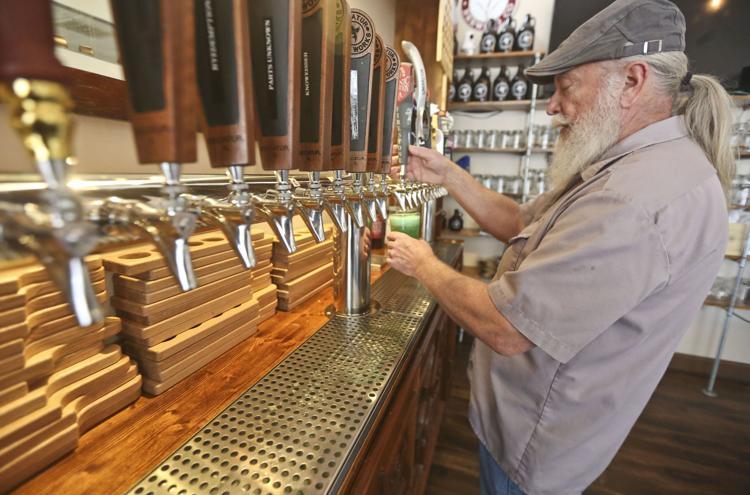 Denise White, bartender for Full House Craft Beer Bar at 103 W. Main St. in Maroa, will be serving the green-hued Vanilla Dream on tap. The craft beer is made by Hand of Fate in Petersburg.
"They made it green at the brewery," White said.
The bar has been serving the beer since it recently received their supply of the holiday beverage.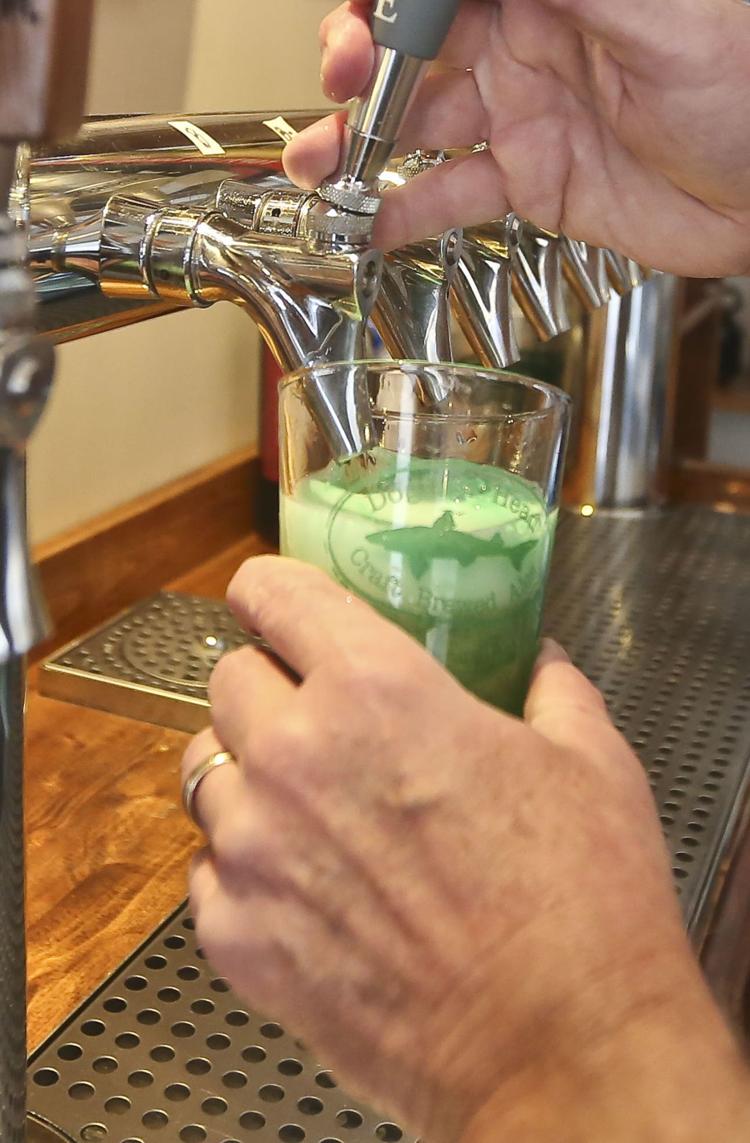 The staff at the local restaurant and bar, Doherty's Pub and Pins, 242 E. William St., has been waiting for the holiday. General manager Brynn Hansen ordered six kegs of Bud Light's special green beer.
"We will serve it right after the St. Patrick's Day parade," she said. The parade steps off at 11 a.m. Saturday in downtown Decatur.
Doherty's is one of the few bars continuing the celebration on Sunday, St. Patrick's Day.
"We will have traditional Irish music and some fun stuff going on," Hansen said. "We wait all year for this day."
---
You're in luck: St. Patrick's Day events in Decatur & Macon County