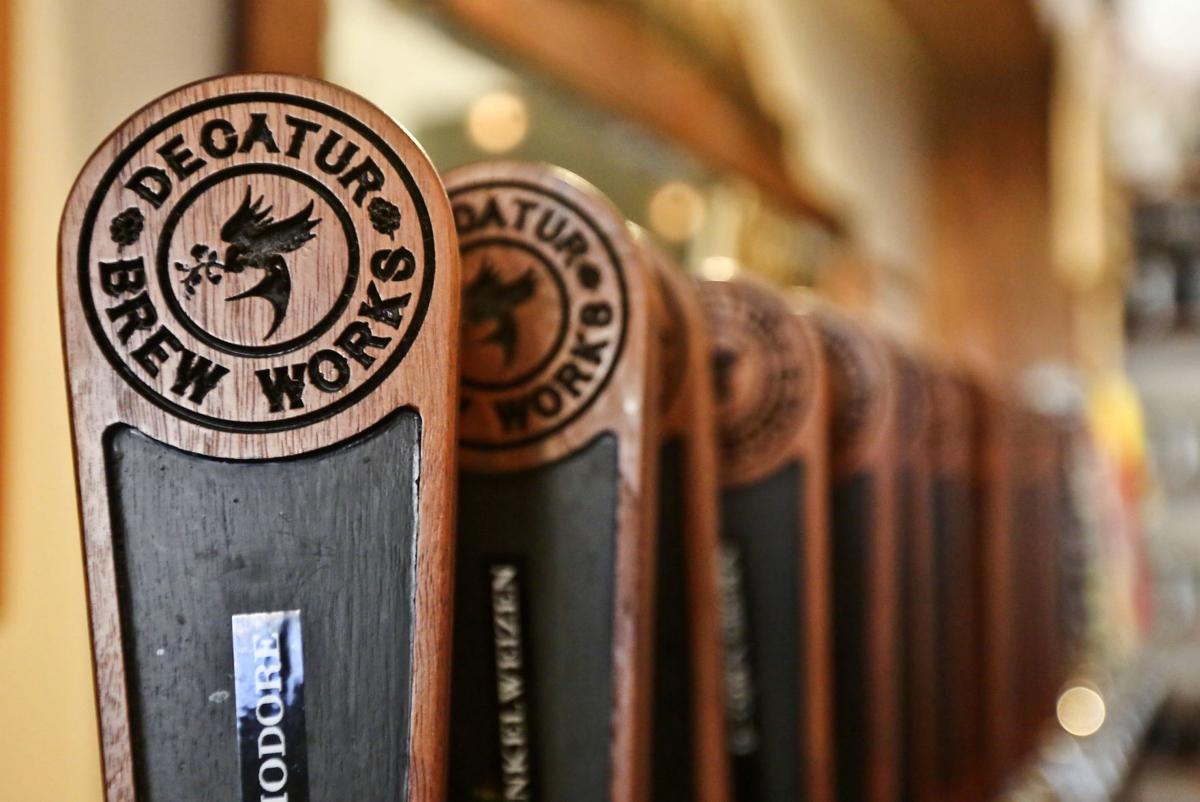 DECATUR — Decatur Brew Works will open for business in a new location at 3 p.m. on Thursday.
The new location is at 102 W. William St., in the corner of the three-story Haines & Essick building at Main Street.
Brew Works previously was at 101 N. Main St. As of Wednesday afternoon, the corner space was empty.
You have free articles remaining.
"Because Central Illinois has embraced us and craft beer so wonderfully, we find ourselves out of space," the brewery said in a May social media post announcing the move. "The new location will allow us to meet the demand for distribution, and create new and exciting beers for the taproom — not to mention more seating, a private party space, more parking, among many other things."
The retailer Haines & Essick closed in April 2016.
The new space utilizes elements from the building, including old doors with windows that say "Garment Workers Union I.L.G.W.U Local 120." The doors were found on the second floor and were re-purposed as a divider between the tap room and party space.
The back bar has the Brew Works logo and the phrase, "In beer there is freedom."
"Thanks to all of the people who helped and encouraged us through the move. Cheers!" the business wrote on Facebook. 
GALLERY: Meet Decatur's beer businesses