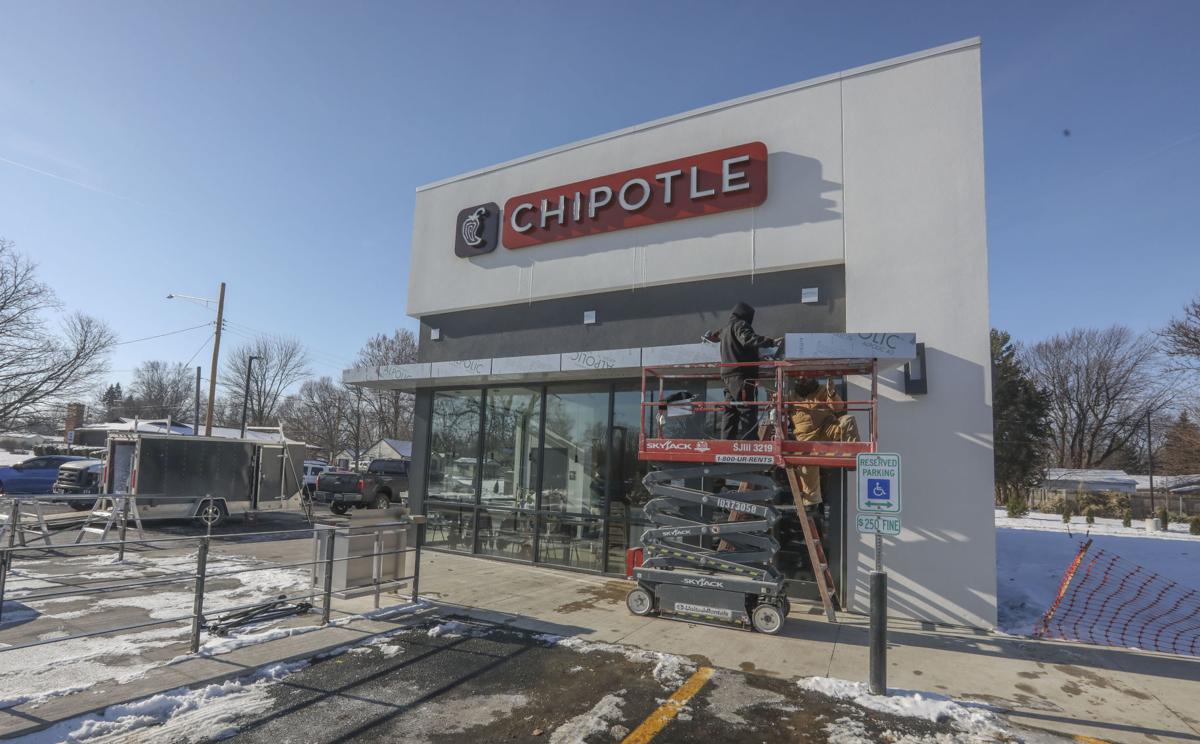 DECATUR — The long wait for Decatur's Chipotle Mexican Grill restaurant is almost over. The restaurant at 4165 N. Water St. will open to the public at 10:45 a.m. Saturday.
"We aren't fast food, we are fast casual," said general manager Shannon Roberson. "You do choose (the ingredients). But the experience is very quick and efficient, and it's very friendly."
Roberson supervises about 45 employees in the new eatery. "My staff isn't trained to be friendly, they are friendly," he said.
The nearest Chipotles are in Champaign, Bloomington and Springfield. The company was founded in 1993 and is headquartered in Southern California. 
The opening caps a contentious process that started in January 2018 with the project's zoning approval. Neighbors raised concerns about traffic, as well as homes being demolished. 
Decatur Mayor Julie Moore Wolfe said concerns have dissipated. "I haven't heard anything in a very long time," she said. "I think it is going to be better than they were worried about."
Roberson has met a few community members. "I've had people popping in asking if we're open," he said.
Moore Wolfe is one of the customers waiting for the opening. "It's the guacamole," she said about one of her favorite foods.
You have free articles remaining.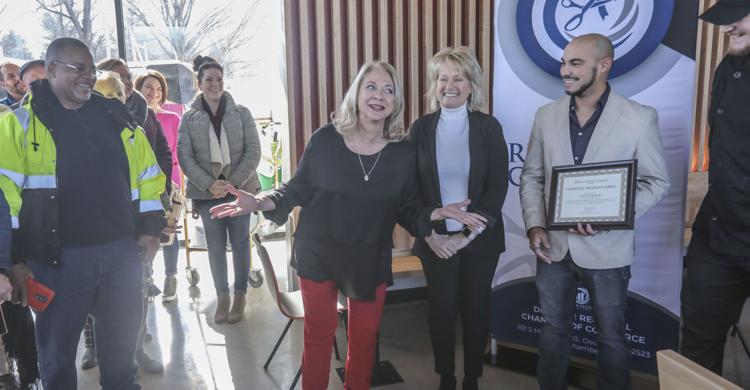 Plans also include a strip mall at the busy intersection of Ash Avenue and U.S. Route 51. The area could include a mixture of various service-related businesses.
Mirinda Rothrock, president of the Decatur Regional Chamber of Commerce, said the addition of Chipotle is phase one of the area's development. "The developer's goal is to get in retail, restaurant, business services," she said. "The opportunities are out there."
Rothrock and other community members were available for the restaurant's ribbon cutting ceremony on Thursday. Although the staff were not serving customers, they were continuing to prepare for Saturday's opening.
Roberson said Chipotle dishes are made fresh daily with pesticide-free food. The restaurant does not house freezers. "We offer healthy food at affordable prices," he said. "That's what we embody."
Customers will be allowed to taste test many ingredients. "If you've never been here before, we encourage you to try it," Roberson said.
Chipotle has more than 2,500 restaurants nationwide. The company reported $4.9 billion in revenues last year.
---
Restaurants Decatur wants to see in the former Dog Haus
Contact Donnette Beckett at (217) 421-6983. Follow her on Twitter: @donnettebHR