TOGETHER DECATUR
FRIENDS, FOOD AND FLAVORS
Food tour: Decatur-area friends focus on new flavors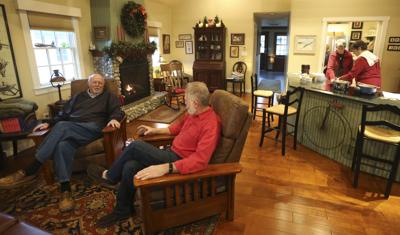 DECATUR — When you find a group of like-minded people, you form a club.
That's what Alice Boliek has done with three of her friends.
They meet once a month with their Cooking Club, but not just any cooking will do. The dishes are detailed and unique.
For their January meeting, they made Pho, a Vietnamese-French soup. One of the ladies found the dish during a visit to a restaurant in Texas. "We hear about a restaurant and we will travel to experience it," said Karen Penn.
"We get our ideas everywhere," said Sid Shonkwiler. "Cookbooks, food television."
The Cooking Club makes sure they are all able to meet once a month, but no time is scheduled. They admit calendars are too full with family activities and travels. The ladies choose the next date while enjoying that month's dinner.
"We work around everybody's schedule," Boliek said.
The meetings often have a theme. Pie Day, Pasta Night, Julia Child's Recipes, Fondues and "Downton Abbey" are just a few of the featured nights.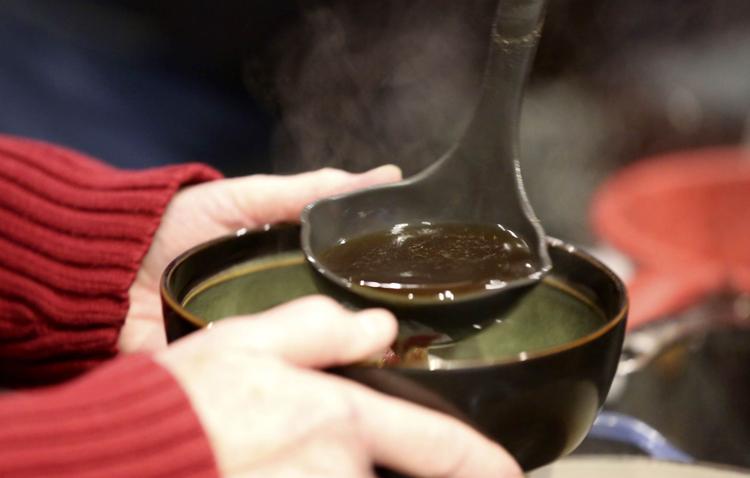 The ladies have created their own traditions since they began meeting in 2010. Cookies and candies are reserved for December meetings. The host provides a lunch before they begin cooking the special evening meal. And the husbands join them to test out the results.
The ladies found four cooks are ideal for this type of club, since most dining room tables fit eight. "If we had more, it would be awkward," said Marcia Johnson.
Each cook brings their own utensils, depending on the dish she is making. "But we know now what everybody else has in their kitchen," Boliek said. "We are taking a lot less than we used to."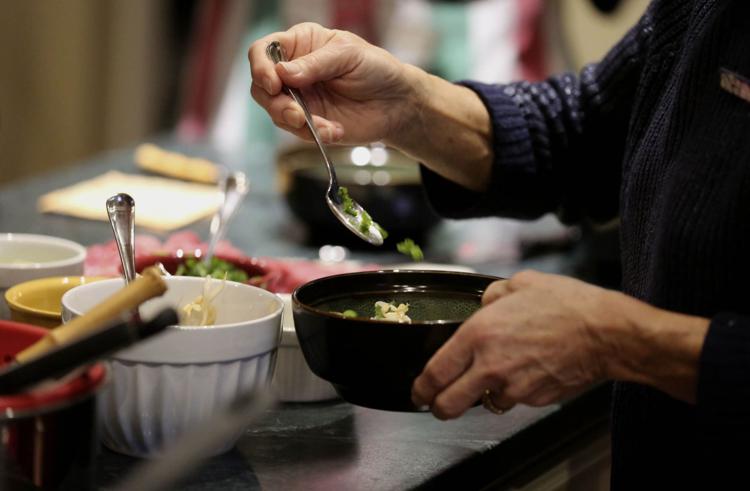 All four ladies are retired. Like most retirees, they wanted to try out new things. "There is a lot of potluck groups where people come together and bring food," Shonkwiler said. "But this is different. We spend the afternoon together cooking."
Boliek created the group after witnessing a friend's success with a painting group. "I can't paint," she said. "But I do like to cook."
She knew the other members of the Cooking Club through various life avenues. All have a love of cooking.
Their first meeting was spent baking various breads, such as English muffins, biscuits, french bread and bagels.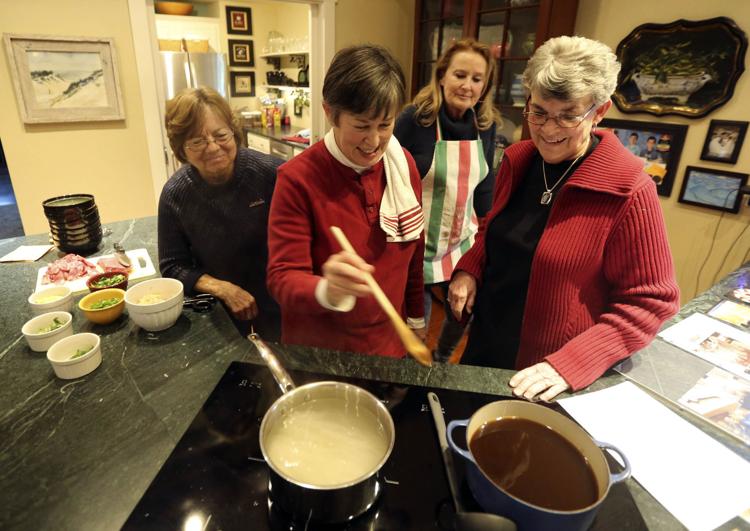 One of their early meetings involved creating crepes. "We realized that we needed to coordinate a little bit more, because they all ended up with cheese and something else in them," Boliek said.
The four ladies have been known to visit a restaurant for their monthly meetings. They have traveled to Chicago, St. Louis and wineries. However, they have an ulterior motive. "We get a lot of our ideas from going out," Penn said.
"But we'd rather eat our own food then go out," Shonkwiler said.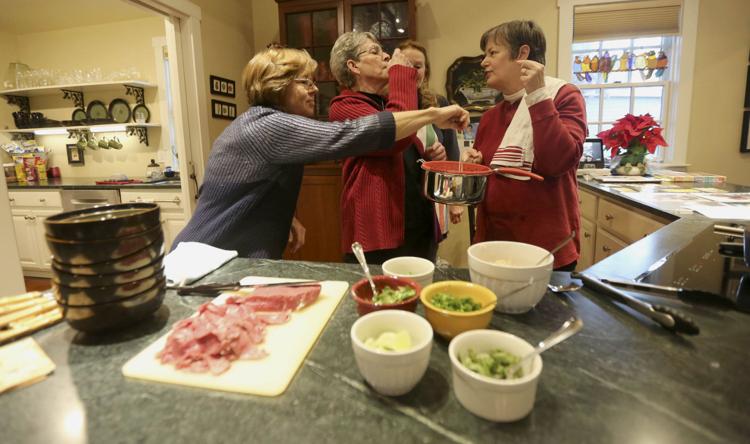 As a member of the self-titled Eating Club, Chuck Shonkwiler said he is always happy to provide his home for the Cooking Club.
"Why not," he said. "We have wonderful food and everybody likes everybody else in the group."
"You don't have to work real hard," said Mike Boliek. "And we enjoy all of the results."
Although they have never complained, the men have their favorites, including the Presidents' favorite foods and the "Downton Abbey" menu. The four husbands arrive around 5:30 ready for a glass of wine, a bottle of beer and a plate full of food. "By the time we get there everything is ready," Chuck Shonkwiler said.
In the past, the husbands have tried to influence their wives choice of foods and menus. "But it doesn't usually work," Mike Boliek said. "They hit a home-run every time." 
Contact Donnette Beckett at (217) 421-6983. Follow her on Twitter: @donnettebHR