The journalists of the Herald & Review are hungry for both stories and hearty meals. Given the rhythms of our business (odd hours, late nights), those who work in newsrooms tend to be repositories of information about the best place to get a bite to eat quickly — either at a table or carry out. 
Here are our picks for chowing down close to our office east of downtown Decatur. Enjoy! 
Cuban sandwich at Robbie's Outlet 
My love affair with the Cuban sandwich can be traced to a very frustrating sales pitch for a timeshare in Florida.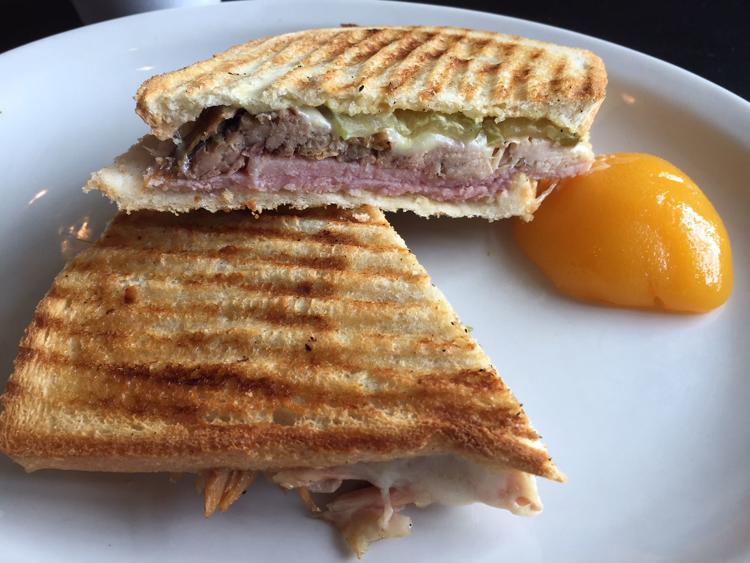 I read about the history of the sandwich and The Columbia Restaurant during my flight to Orlando. Hoping to score some free tickets to Disney World, my wife and I reluctantly agreed to have lunch with a timeshare salesman. Much to my surprise, he took us to The Columbia Restaurant in Celebration. The lunch was great. The sales pitch that followed back at the timeshare, not so much. I got so frustrated by the salesman's inability to accept no for an answer that I stomped out of the room without my free Disney tickets.
Still, I got to try the sandwich I read about on the plane and loved it. Back in Decatur, I found it on the menu at Robbie's Outlet and ate it at least once every month while proofing the Business Journal. They no longer serve it with the aioli I couldn't get enough of, but it still comes with a very yummy spiced peach.
At Robbie's Outlet, 118 N. Merchant St., Decatur 
— Scott Perry, deputy night editor 
Chicken fingers at Downtown Cafe
I've had "chicken fingers" or "chicken strips" or whatever you call them at almost every place in town and these are the best.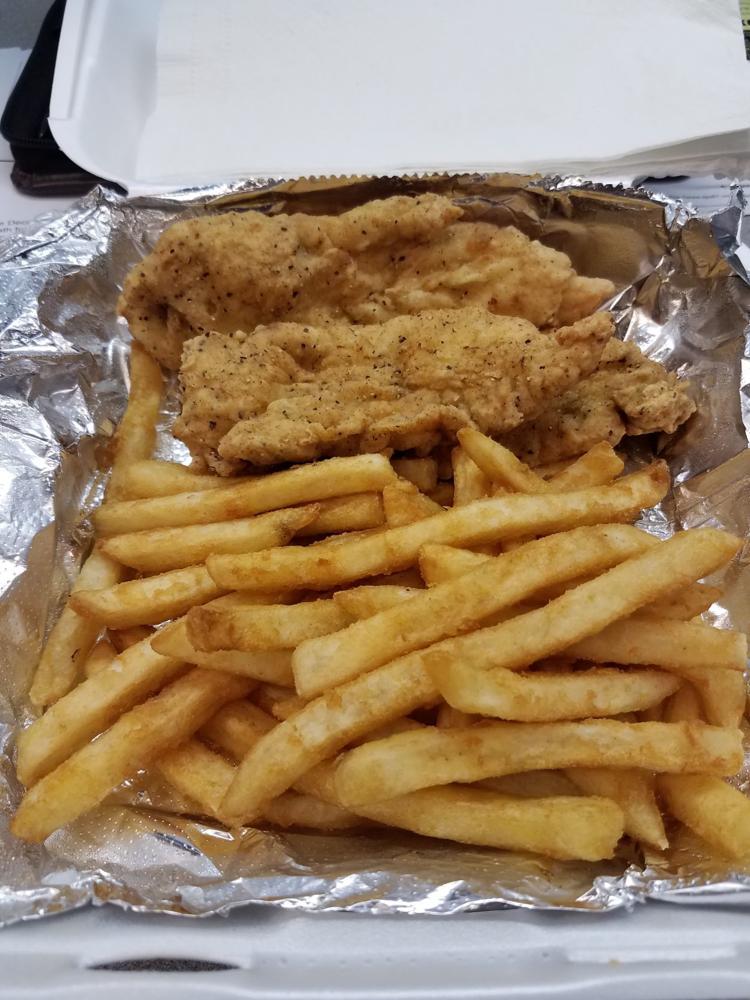 I love the Downtown Café for its menu variety and because it's only a couple of blocks away from work, where you can get real food, cooked fresh, and yet it's still fast and reasonably priced. Call ahead and place your order and 10 minutes later, it's ready to pick up, or you can eat it there in a clean and welcoming family-owned place where they remember your name and what you like to eat.
They have something for everyone and I've tried about all of it. The taco salad is my second favorite meal. 
At Downtown Cafe, 217 N. Main St., Decatur
— Valerie Wells, reporter 
Buffet at India's Kitchen
The India's Kitchen lunch buffet is perfect for those who love Indian food or just want to give it a try. It's affordable (all you can eat for $10), tame enough spice-wise to not scare away those new to Indian flavors but with enough variety to satisfy connoisseurs. Food on the buffet is always hot and fresh. Personal favorites are the butter chicken, Malai Kofta, fish pakora and veg samosas, but there's not a bad item on the spread. For those looking for more heat, order off the menu and go for three and up on the spice level.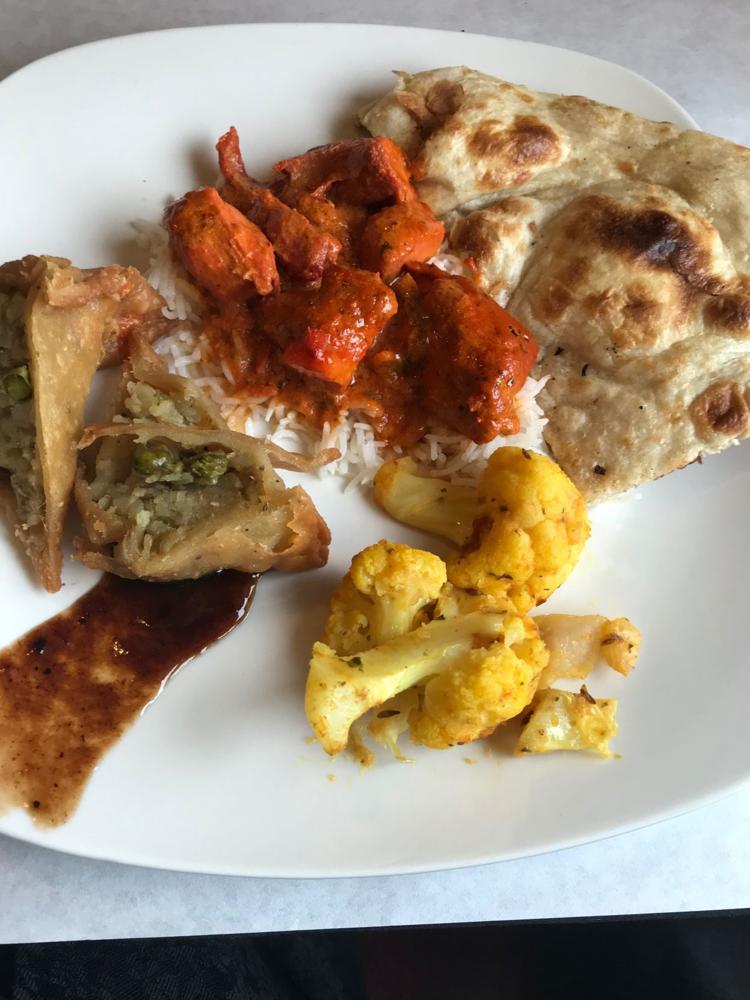 At India's Kitchen, 2912 N. Martin Luther King Jr. Drive, Decatur 
— Justin Conn, deputy sports editor
Smothered tots at Solsa
Shout out to the folks at Ore-Ida for providing one of the greatest contributions in the history of Western civilization: the tater tot. 
Double shout out to Solsa American Burrito Co. for improving upon the inherent greatness of the tater tot by allowing people like myself to come in, order an entire tin of the crispy potato bites and customize them with various cheeses, sauces and other toppings. It's truly a miracle of modern cuisine.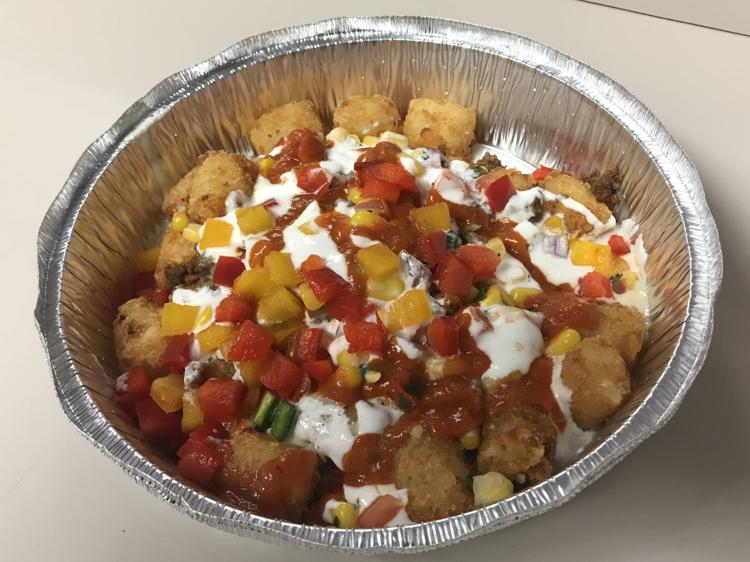 I am a creature of habit when it comes to my favorite foods, so typically, my smothered tots tend to look the same. I top mine with ground beef, "white hot" queso, corn salsa, sweet peppers, sour cream and Solsa's taco sauce. 
Man, I love the taco sauce. It's flavorful, and it also gives whatever dish I am ordering at Solsa the right amount of "kick" that I'm looking for — meaning it should be strong enough to prove that I'm not a weenie, but also mild enough to keep me from sobbing all over my food because of the spice. 
At Solsa American Burrito Co., 2805 N. Main St. in Decatur and 910 N. Illinois 121 in Mount Zion
Crispy chicken sandwich at Krekel's
In all fairness, the hamburgers rule the roost at Krekel's, which has been serving them up since William Krekel opened his first stand in 1949. A single, double or triple — often with cheese and topped to your liking — fills a lot of happy tummies in Macon County.
But my favorite is the crispy chicken sandwich, perched next to fries (and cheese, if you please) and usually a drink (diet, in my case, as I still want my fast lunch and figure I have to cut calories somewhere). The location at 801 E. Wood St. is a short stroll from the Herald & Review office and an awesome opportunity to get a little fresh air before grabbing a bite.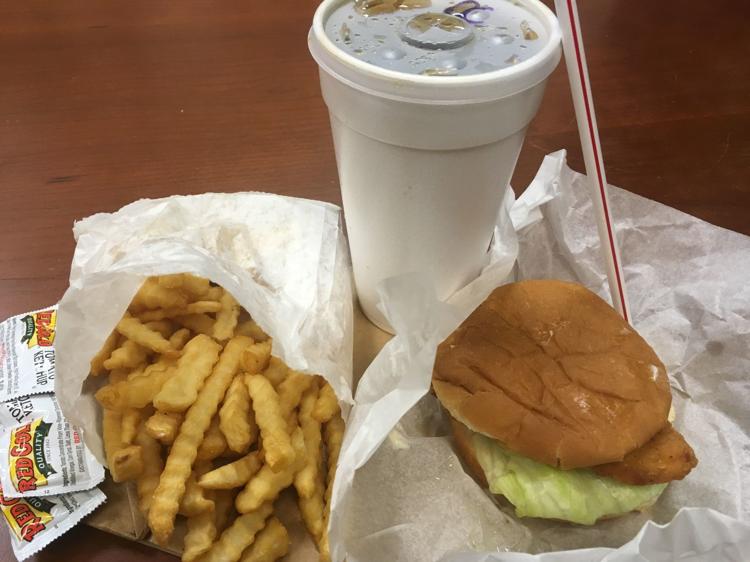 With my choice of toppings, the chicken sandwich enters my day the way I like it and fills me up for the afternoon haul to dinner. Lettuce and mayo make it so.
While the hamburgers made Krekel's famous, and the chicken sandwich has upped my happiness, the menu is filled with all kinds of food options worth pursuing, including ice cream in its many forms (shakes, floats, sundaes, you name it).
You have free articles remaining.
At Krekel's, 801 E. Wood St., but also get your Krekel's lunch at 1425 N. Oakland Ave., 2320 E. Main St., Woodmound Plaza at 3707 N. Woodford St. in Decatur; 1340 Illinois 121 in Mount Zion; and 232 Merchant St. in Macon.
— John Reidy, digital editor
Boneless wings at TKG's Wing Heaven
The phrase "hot wings" is an inside joke in my marriage.
It's not a pet name, but in fact a reference to one night in our courtship when I was craving buffalo chicken so badly that I just kept talking about it, even when I was so tired that my eyes were closing. "Do you want to go home?" my then-boyfriend asked. "I want hot wings," I said, defiantly childlike.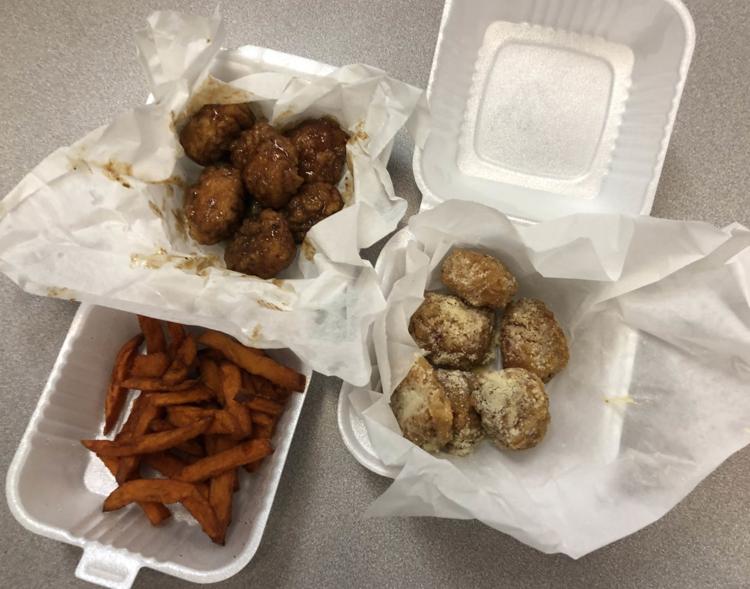 I didn't get any hot wings that night. But now, I can get them any time I want, thanks to TKG's Wing Heaven and the magic of Uber Eats. The newsroom is often busy at lunchtime, so the addition of a food-delivery service in Decatur has been a godsend. TKG's Wing Heaven offers both boneless and regular wings in a dizzying array of flavors, including honey barbecue, sweet and sour, Caribbean jerk, bourbon and garlic parmesan, in addition to classic buffalo with varying levels of heat. I recommend sweet red chili with a side of ranch (nectar of the Midwest gods).
The side selection offers so much more than fries (regular or sweet potato). There are bacon wedges, deep-fried pickles, cole slaw, mozzarella sticks and more.
If you, too, are prone to single-minded hot wing cravings, I suggest checking it out.
At TKG's Wing Heaven, 760 S. Franklin St.
— Allison Petty, regional editor
Ham and cheese, La Gondola
One of the things I easily converted to after moving to Decatur was the joy of La Gondola Spaghetti House.
A co-worker told me the first week I lived here that the restaurant had the best ham and cheese sandwiches in town. They're fantastic.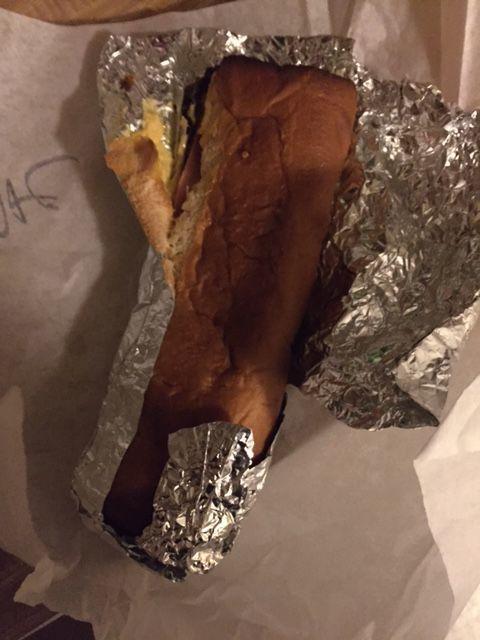 The melted cheese hitting your tongue is delightful whether they're consumed sit-down style at the restaurant, or wrapped in foil straight out of the oven and taken elsewhere. That drive-through is one of my favorite ones in the city.
The garlic bread is also as good as I've found anywhere. And I haven't even mentioned the pizza bread or spaghetti or torpedo or ...
2825 N. Water St., La Gondola Spaghetti House
— Tim Cain, entertainment columnist
The Lincoln Square Lounge gyro
Here's the thing about gyros: When they're good, they are incredible. Good gyros are humble, underappreciated works of art.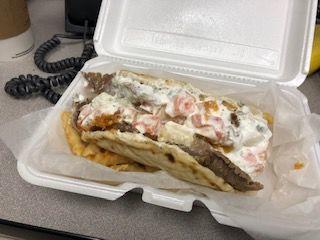 When gyros are bad, and I have had my share in this category, they are really bad.
The bad ones make you appreciate the good ones, as is with many things in life.
Enter the Lincoln Square Lounge.
I like the Lincoln for a lot of reasons, but the gyro is at the top. They hit the right combination of meat, pita and tzatziki. It's a no-nonsense sandwich. I like that quality. 
Plus, carry-out is quick. These fall squarely in the "good gyro" column. 
At Lincoln Square Lounge, 121 N. Main St., Decatur 
— Chris Coates, Central Illinois editor 
---