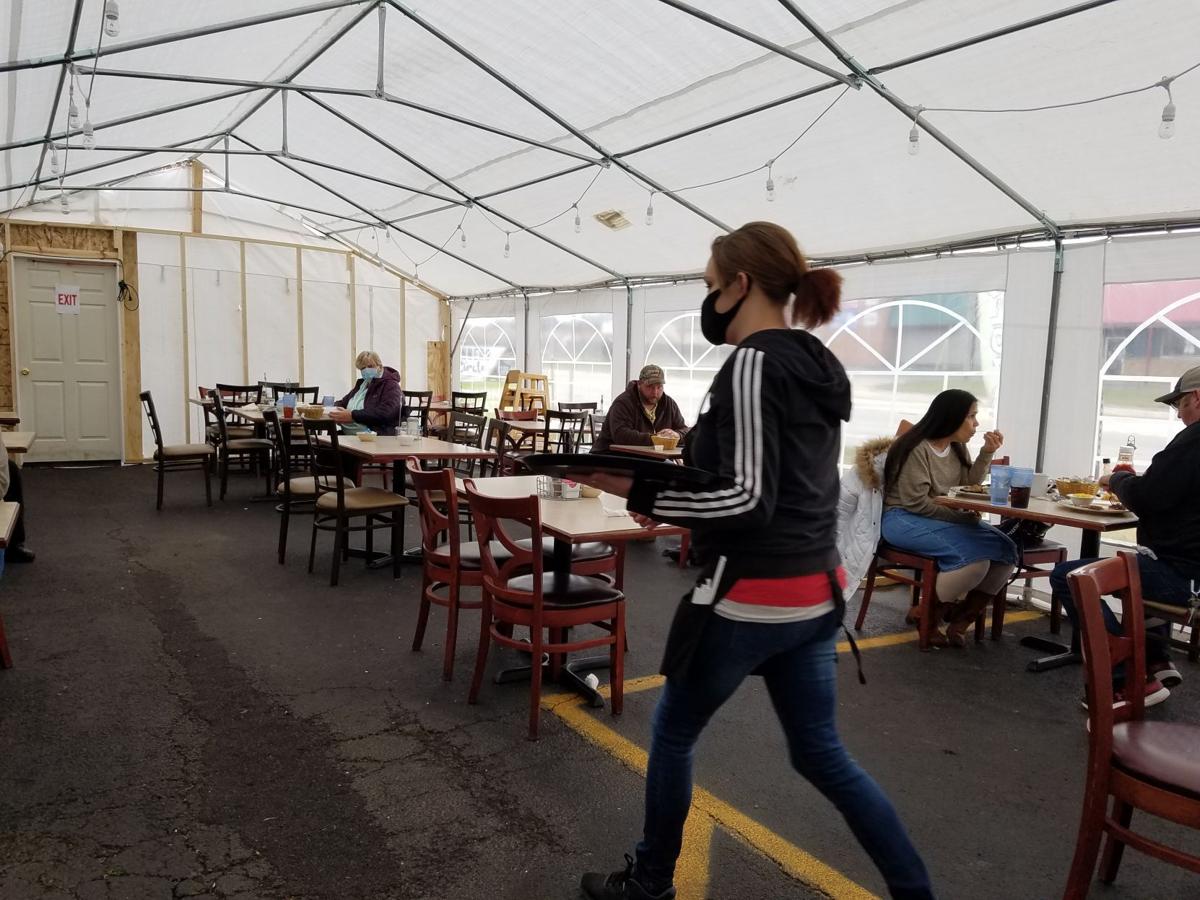 DECATUR — Food is an important part of Thanksgiving traditions. However, during a pandemic, families had to alter meals.
Greg Spain said he relied on his family to cook most of the menu for the traditional holiday meal, except for one important food, dessert.
Spain was found Thursday afternoon outside Perkins restaurant, 2999 N. Monroe St., Decatur, with multiple pies. "They have good pies," he said. "And cooking everything else, you need to cut a corner every chance you get."
According to Spain, his family has been taking precautions, including with their Thanksgiving meal. "It's different, but we'll all get through it," he said.
Several Decatur restaurants provided services to help the community celebrate the holiday.
Diamonds Family Restaurant co-owner Buki Limani said he had a steady flow of customers visiting the restaurant throughout Thanksgiving morning and afternoon. "We've had some people come in our tent outside," he said. "We do have a lot of orders to go for lunchtime."
Limani said he is happy for any business he can get. Customers were seated in a heated tent located adjacent to the building at 2959 N. Oakland Ave., Decatur.
This year was the ninth year the Diamonds staff has served the community on Thanksgiving day. "It's different this year. It's slower," Limani said. "The customers are careful and trying to help the situation we're in, even some of the people that really don't want that."
Greg Byler and his family traveled from Arthur to eat at Diamonds on Thanksgiving day.
"I've never been here and we just wanted to get away for Thanksgiving dinner," he said. "This way mom doesn't have a big mess to cook and clean up."
COVID-19 wasn't going to stop Byler from enjoying the holiday. "I think there is a virus, but the media drives it way more serious than it really is," he said. "It's a disgrace."
Limani said he isn't worried about the future of his restaurant. "We'll be fine," he said. "It's pretty good for what we've been going through. We've been blessed."
Others in the community have kept their traditions of helping those in need. Vinnie Barbee has been offering a free Thanksgiving meal to the homeless community  for 19 years. The meal has remained the same, but the delivery changed this year to meet CDC guidelines. The boxed lunches, which included smoked turkey, dressing, sweet potatoes, macaroni and cheese, green beans, a roll and a cookie, were served outside the Water Street Mission at 758 N. Water St., Decatur.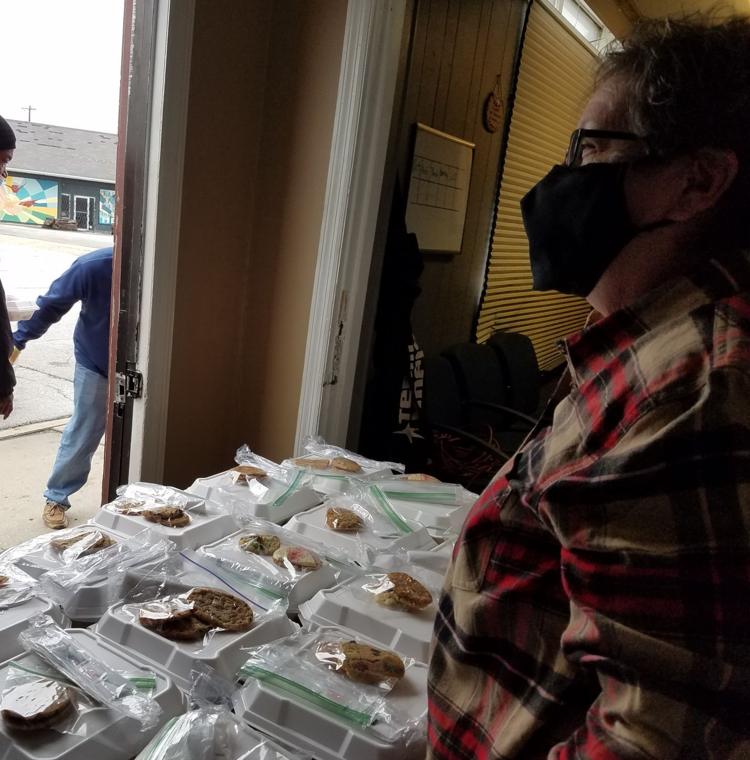 The volunteers prepared more than 100 lunches. "We've got plenty of food," Barbee said shortly after volunteers began serving.
Barbee said the annual event is important to him and his community. "This is my town," he said.
The COVID-19 positivity rate has risen in the past few weeks, a statistic Barbee has seen among the community. "It is not our friend," he said about the virus. "But it's not going to stop us."
Deb McCammack volunteered to organize the meals for easy distribution. COVID restrictions altered her family plans and she has a connection with the Water Street Mission. Her late husband, Mick, was a director for the service agency several years ago. "He passed away in September, so I came back to volunteer," she said.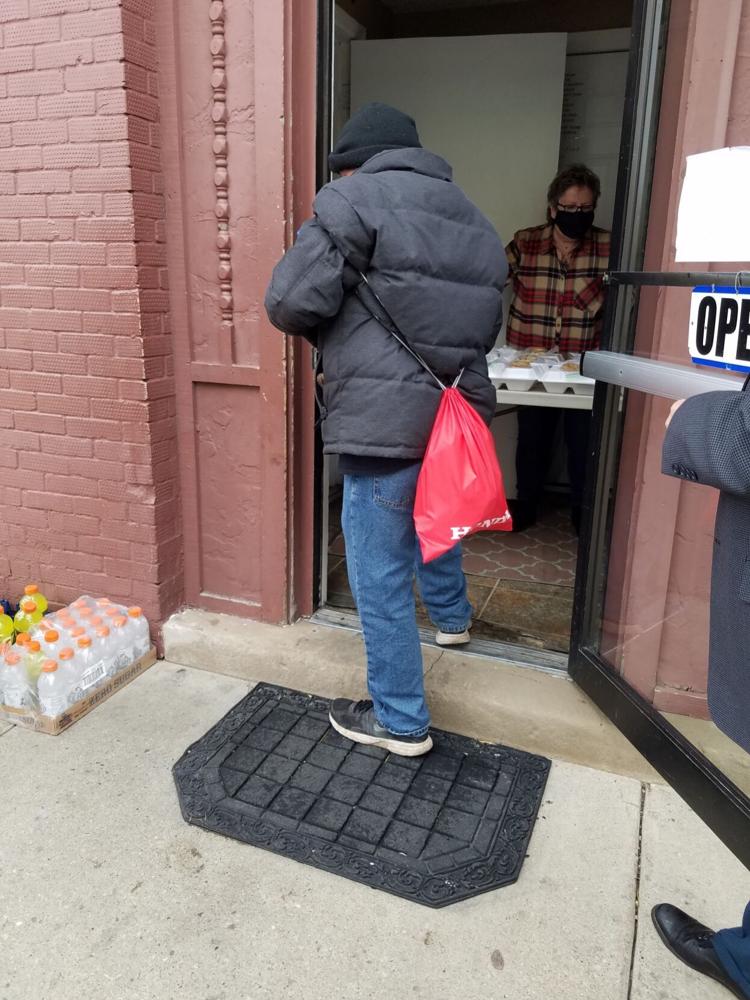 Jeff West directed guests as they approached the entrance to the mission. As a Water Street Mission House resident, he understands what many of the diners are going through and wanted to give back.
"I help do a lot of stuff around here," he said. "Our goal and mission is to reach out to the community and help the people who are homeless and help them to get on their feet in a Godly way."
---
Decatur's Community Thanksgiving Luncheon 2019
32nd Community Thanksgiving luncheon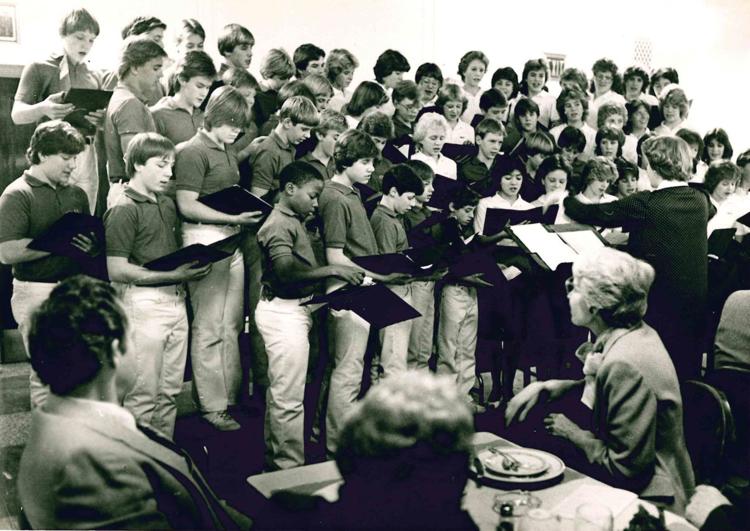 1984 Community Thanksgiving luncheon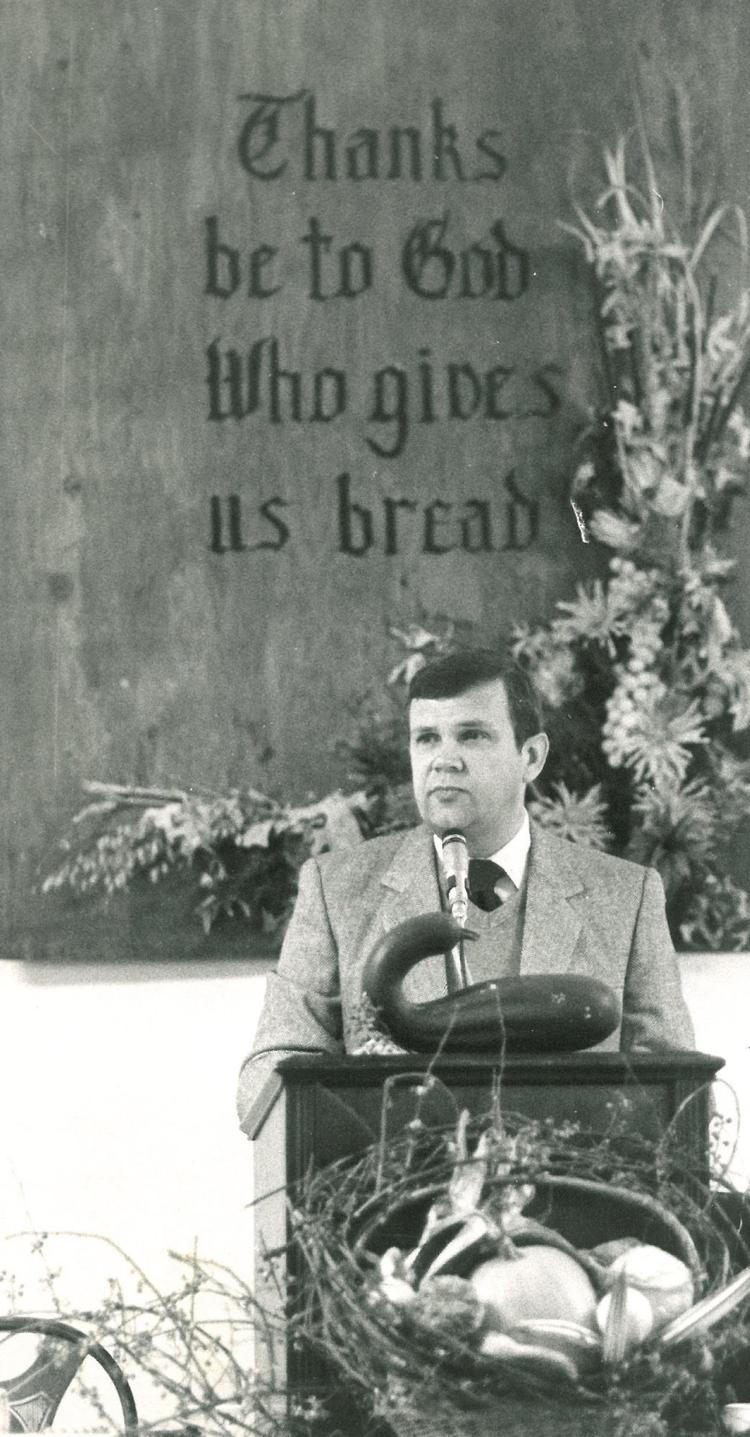 62nd Community Thanksgiving Luncheon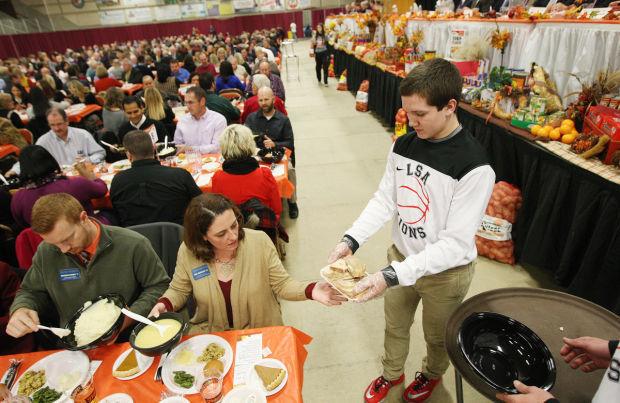 2015 community Thanksgiving luncheon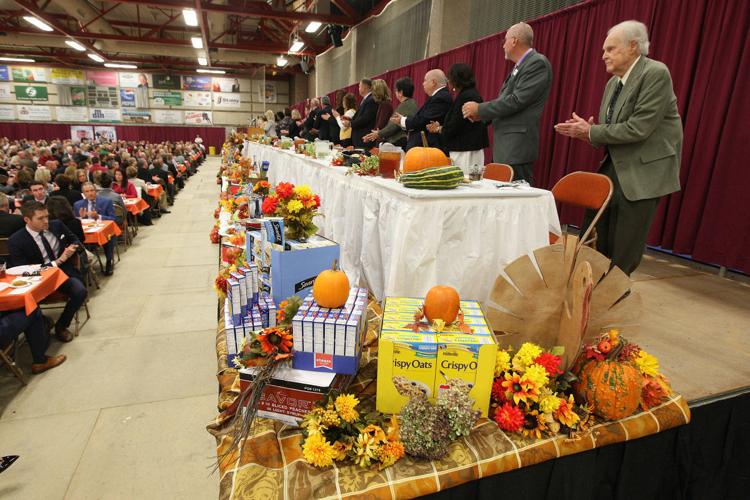 61st Community Thanksgiving Luncheon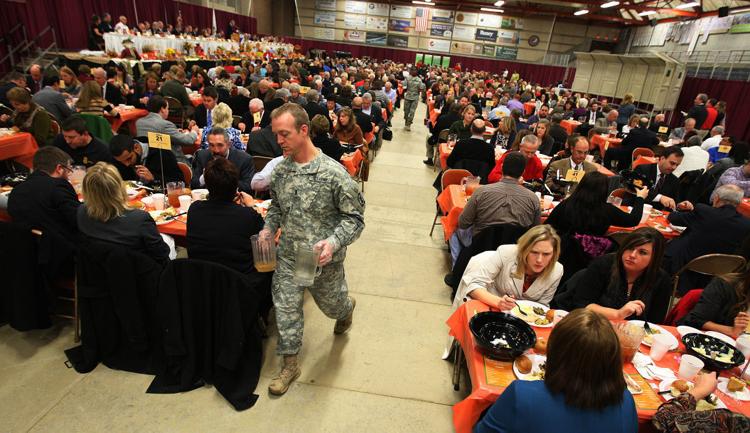 35th Community Thanksgiving Luncheon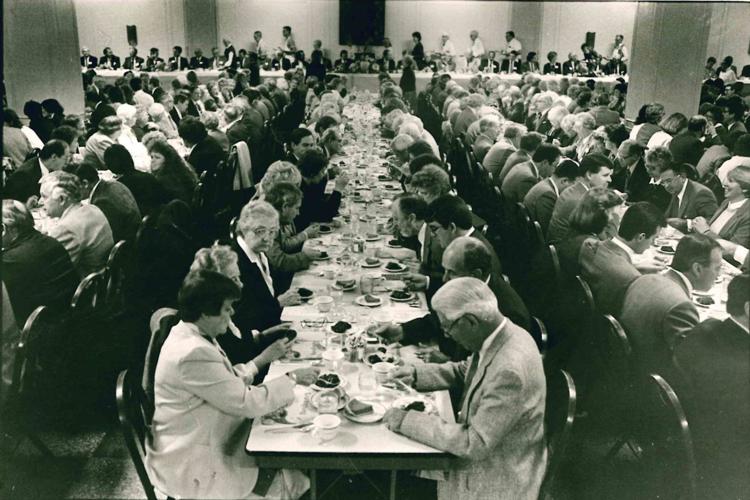 2016 Community Thanksgiving Luncheon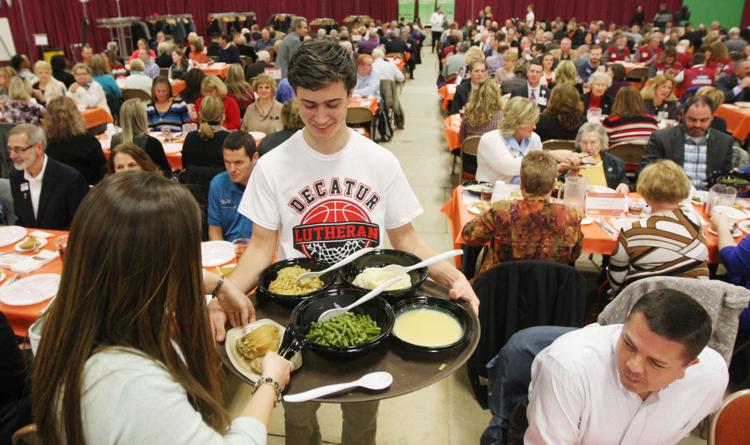 2015 luncheon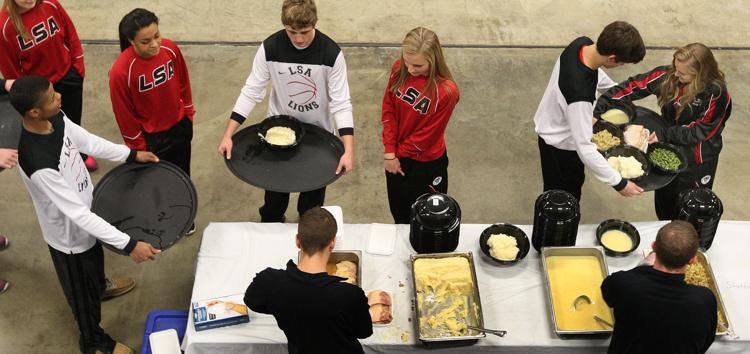 2015 luncheon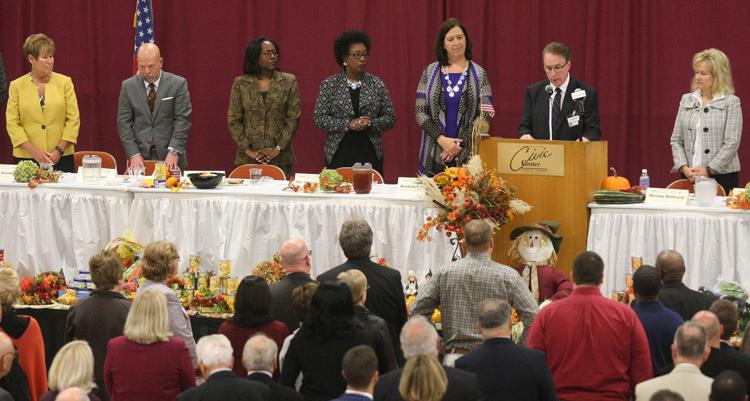 56th Community Thanksgiving luncheon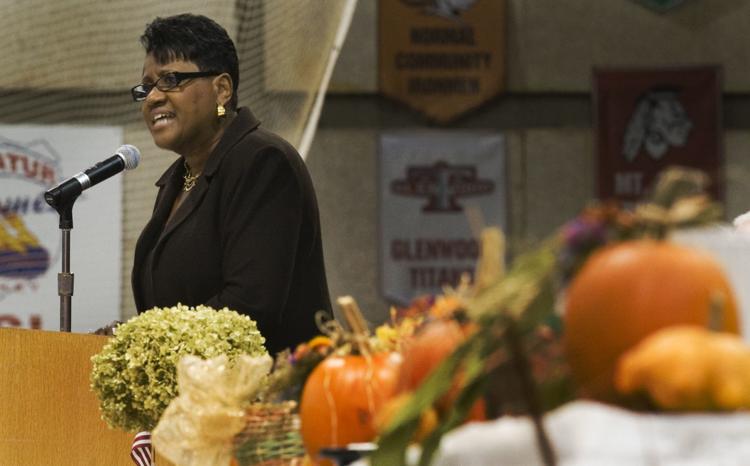 56th Community Thanksgiving Luncheon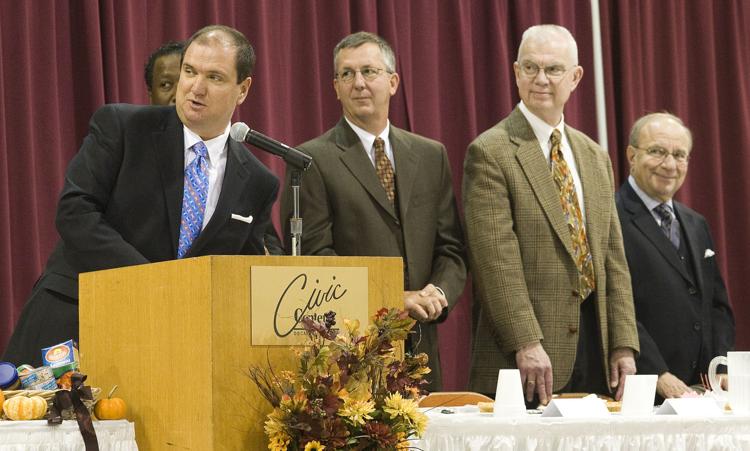 56th Community Thanksgiving Luncheon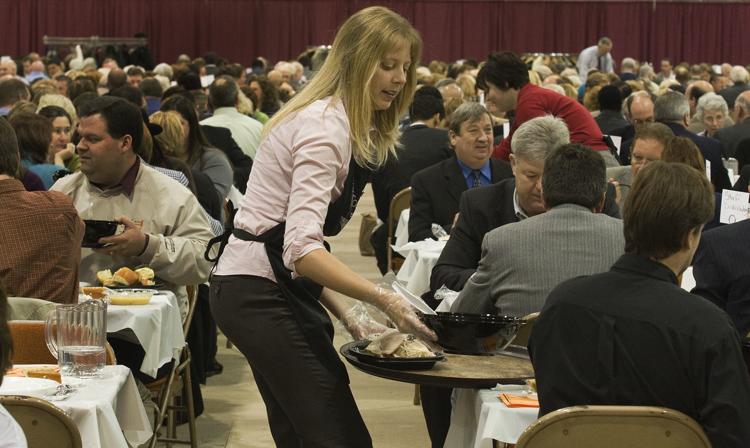 59th Community Thanksgiving Luncheon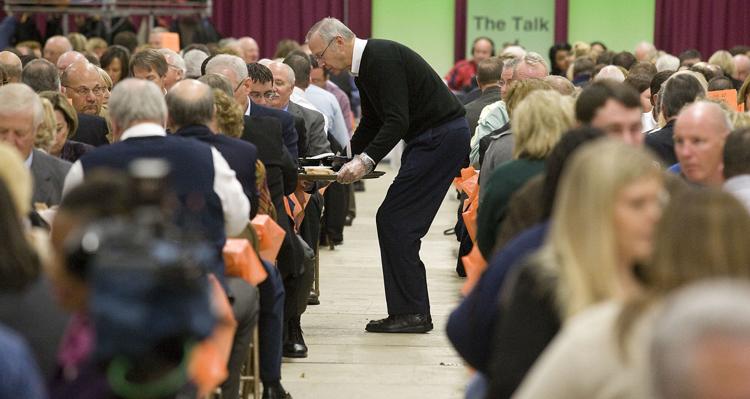 59th Community Thanksgiving Luncheon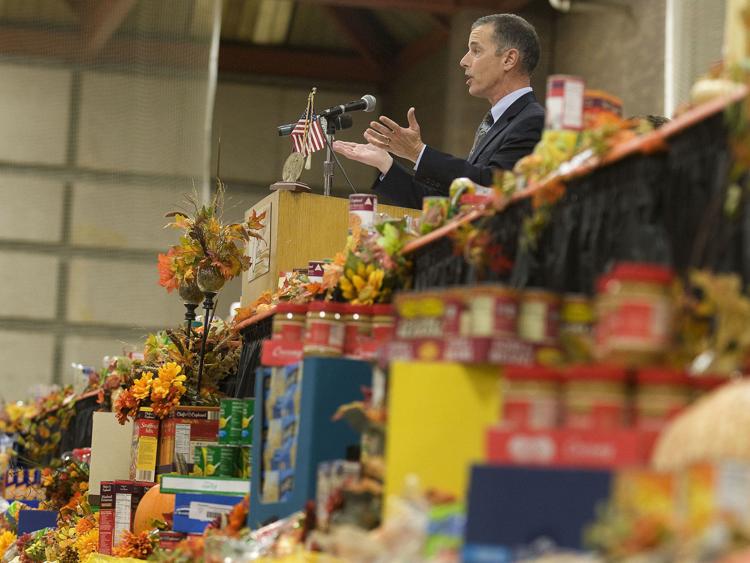 Contact Donnette Beckett at (217) 421-6983. Follow her on Twitter: @donnettebHR