Herald & Review Voices features conversations with Herald & Review writers, editors …
This year's choices did not disappoint.
Festival-goers should be able to find a new favorite, from fried foods like cheese curds to healthy turkey burgers. 
The Herald & Review once again enlisted a panel of taste-testers to sample goods Friday night. 
They included representatives from the advertising department, Tanya Watkins and Jeff Shaw; Vice President of Sales & General Manager Alexander Gould; new reporter Garrett Karsten; and customer service representative Meagan Williams.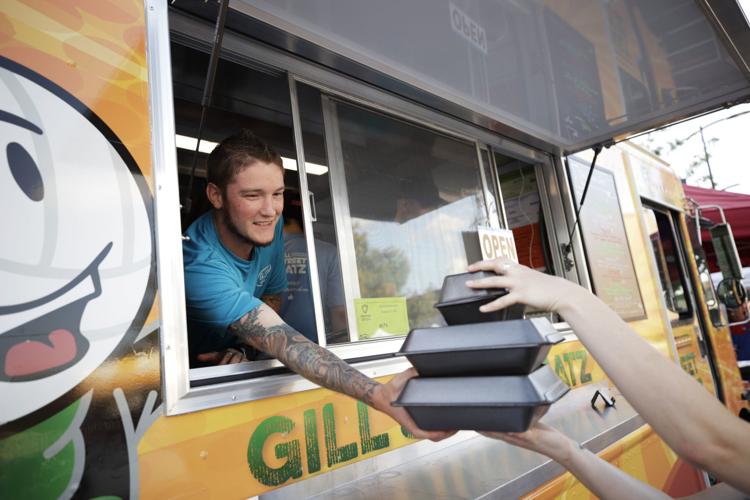 The basic BLT by Gill Street Eatz was a hands-down favorite. "It was not just a BLT," Shaw said. 
"It was the spicy sauce that they had," Williams said. 
The bread added to the appeal. "It was food that was good for a fair, but you could eat it at a restaurant," Gould said.
Each had their own second favorite. Twisted tacos made with lobster had its appeal for some, but not for others. 
Cannoli were the only new sweet treat offered this year, but that didn't matter to the tasters. The BLT and cannoli were served from the same vendor. "You could get dinner and dessert in the same place," Gould said. 
Here are the new foods we tried. 
Twisted tacos 
WHERE: Twisted Tacos on Franklin Street, north of William Street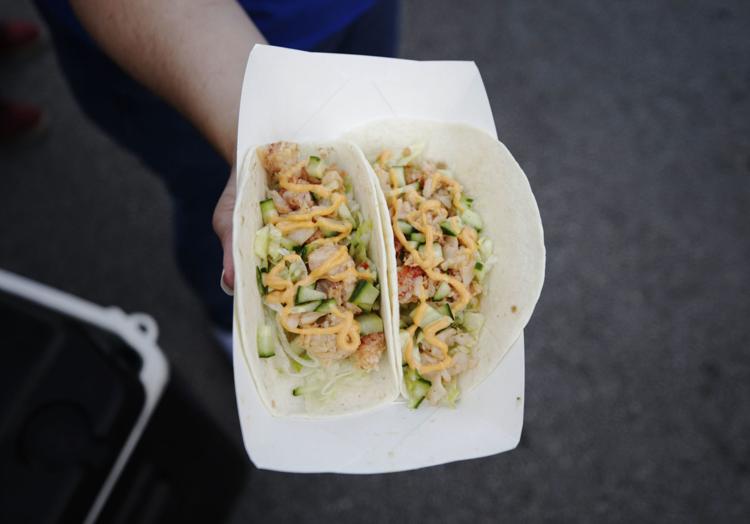 THE FOOD: They serve craft tacos with various flavors, including buffalo, chicken/bacon/ranch. According to Milberg, craft tacos are more Americanized tacos versus street tacos because they are made with a flour soft shell. The cook can also use the different meats and flavors to change the appeal. 
Gourmet popcorn
WHERE: Combat Kettle Corn on South Park Street, west of Franklin Street
COST: $5 fruit drink; $10 bag of popcorn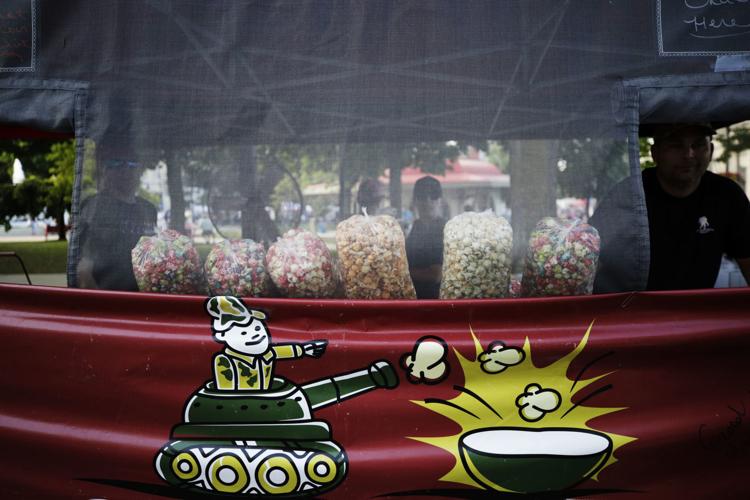 THE FOOD: Owner Adam Randolph is an Air Force veteran who began making his gourmet popcorn at festivals after he retired from the service. He now lives near Scott Air Force Base near St. Louis.
The taste testers enjoyed the popcorn and the variety of flavors. The Tutti Frutti encouraged a lively discussion. "We all had different thoughts on what it would taste like," Gould said. 
"Like Fruity Pebbles," Watkins said. 
You have free articles remaining.
Beer-battered Wisconsin cheese curds 
WHERE: Food Baby on William Street, east of Franklin Street
COST: $6 for small; $10 for large
THE FOOD: The bite-sized pieces of fried cheese comes with a homemade ranch dressing. "It taste like a grilled-cheese sandwich," Watkins said. 
Chris Bennett and Jenny Binger have been selling the Wisconsin cheese treats for about five years at various festivals, but this is their first time at the Celebration. 
BLTS, cannoli and brisket
WHERE: Gill Street Eatz on Franklin Street, north of William Street
THE FOOD: The vendor is new to the Decatur Celebration as well as the festival circuit. They have been serving different dishes from their food truck for only six weeks. Celebration organizers helped craft their menu to give a variety of vendors. The suggestions worked. The BLT was a favorite among the taste testers. "The mayo was nice and spicy," Watkins said.
The cannoli was a close second. "It was a mess," Williams said.
"But I loved it," Gould said.
Turkey burgers
WHERE: The Turkey Man on North Park Street, east of Water Street 
THE FOOD: Von Thomas makes his own creamy sauce made with is own secret spices. He also has a unique seasoning he adds to the lean burgers while they are grilling. The burger is served with or without onions. 
Chicken fingers and wings
WHERE: Coleman Concessions on South Park Street, east of Water Street
THE FOOD: Although they are not new to the Decatur Celebration, Coleman concessions have brought a new product, chicken wings or chicken fingers. In the past they served hot dogs. 
The wings were loaded with sauce, no matter the choice. The tasters tried barbecue and garlic Parmesan. Each wing needed at least two napkins. 
---
Gallery: A look back at Decatur Celebration through the years🎵🎈
5 celebration parade 08062016.jpg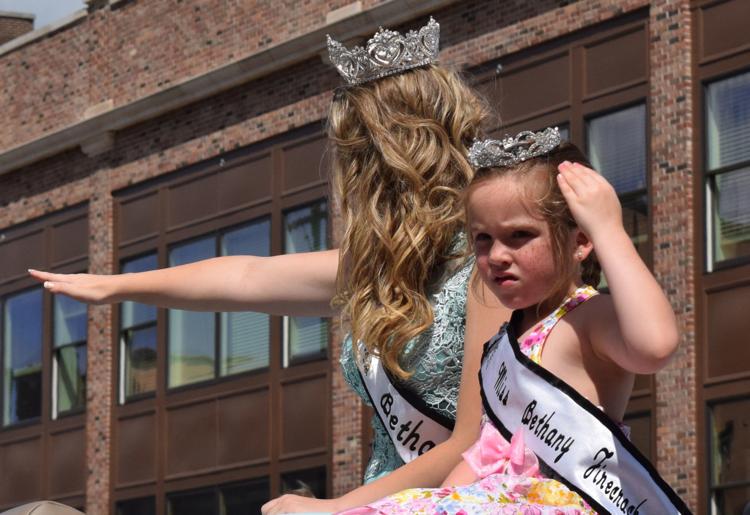 6 Best Photos Doubletruck 12.30.17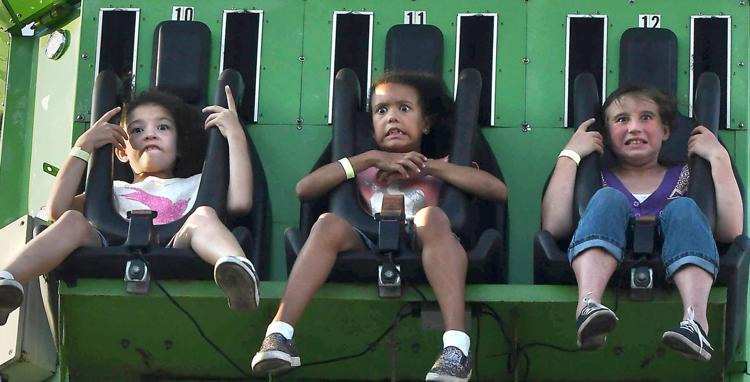 7 best of celebration page 9.6.17.jpg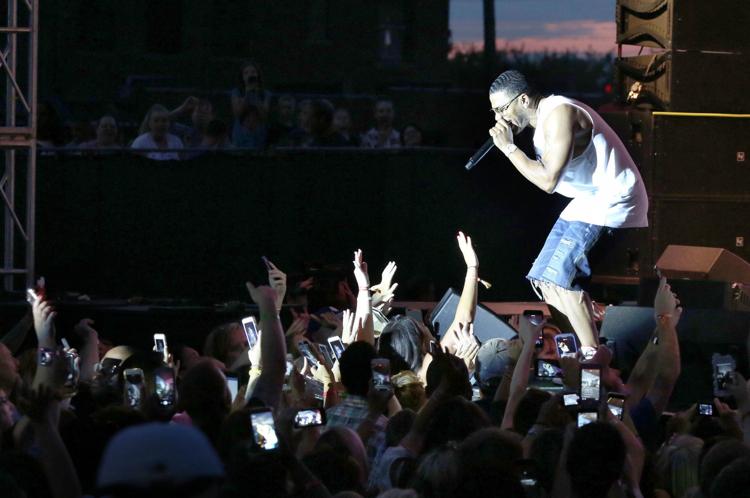 8 best of News 2017 10 12.15.17.JPG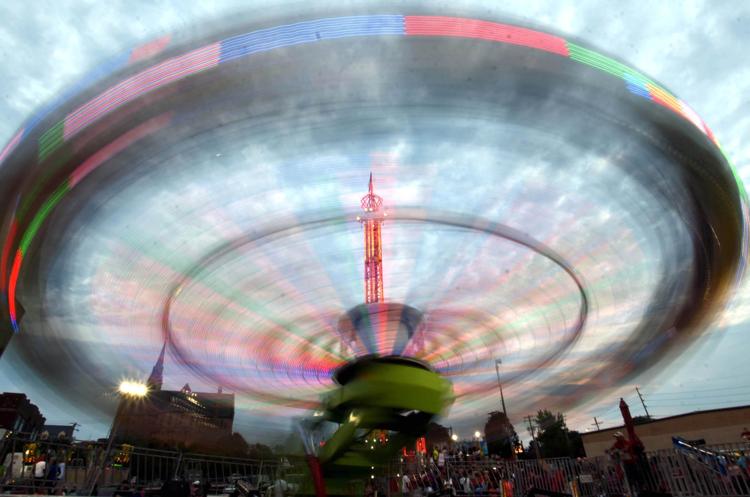 34 celebration parade 08062016.jpg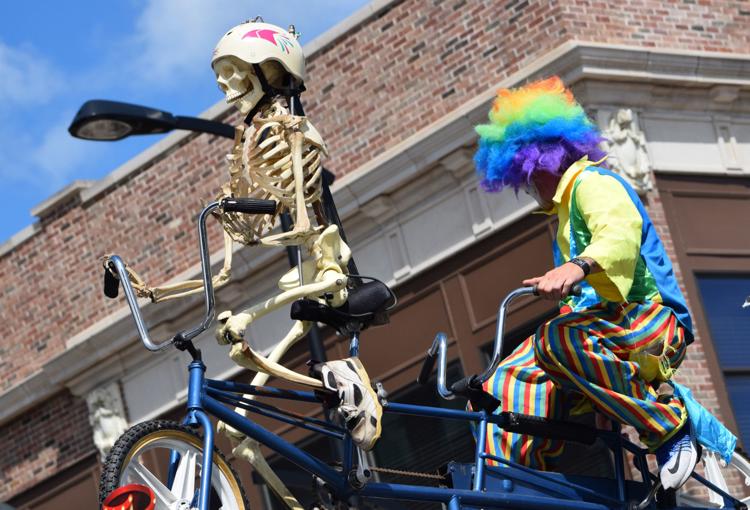 53 celebration parade 08062016.jpg
080617-dec-loc-doubletruckpic2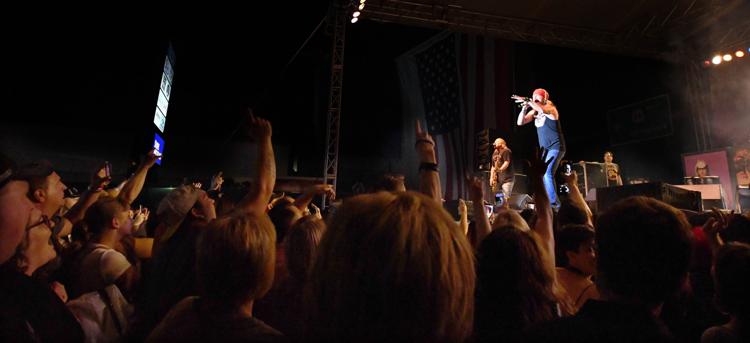 Davis, Gloria razzle dazzle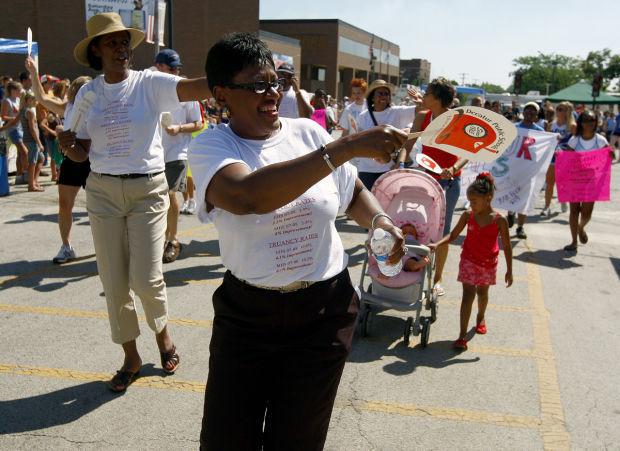 Decatur Celebration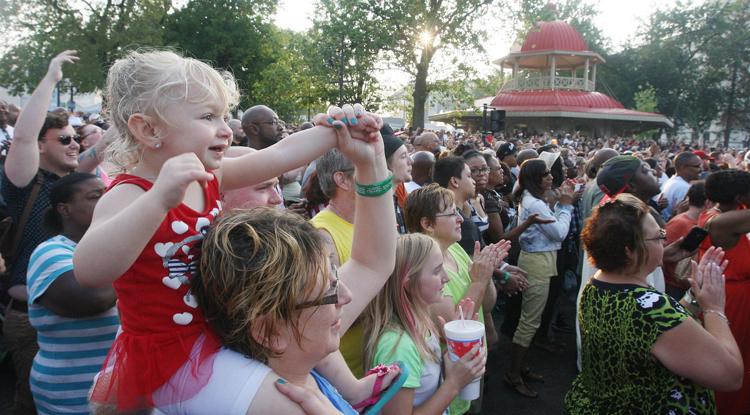 decgal celebration day 2 1513 080417A.JPG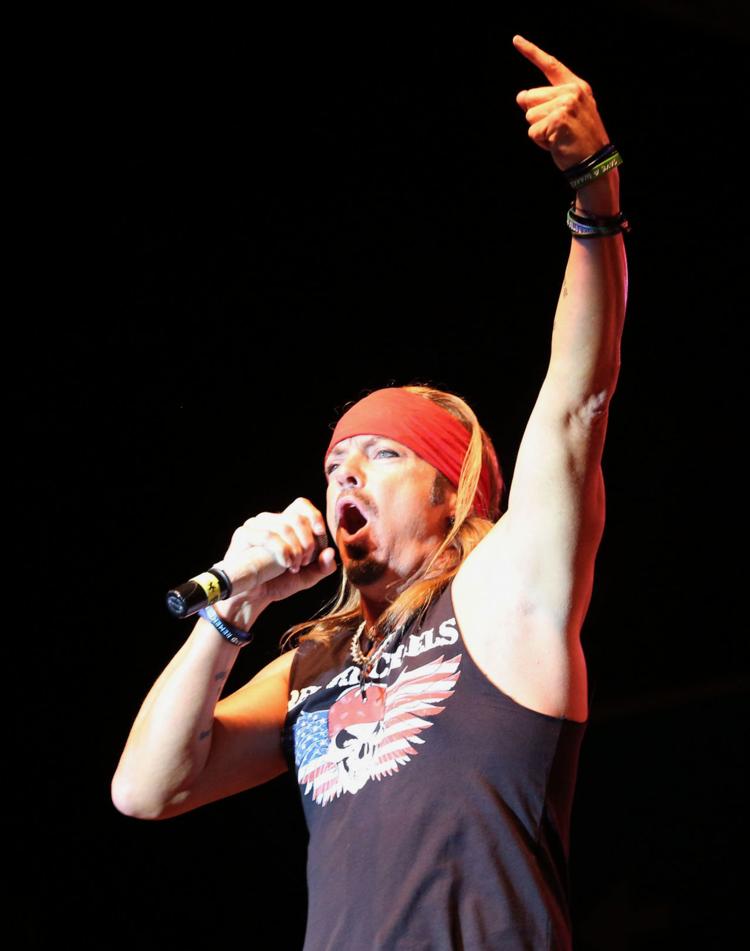 decgal celebration hotdog 15 080417.JPG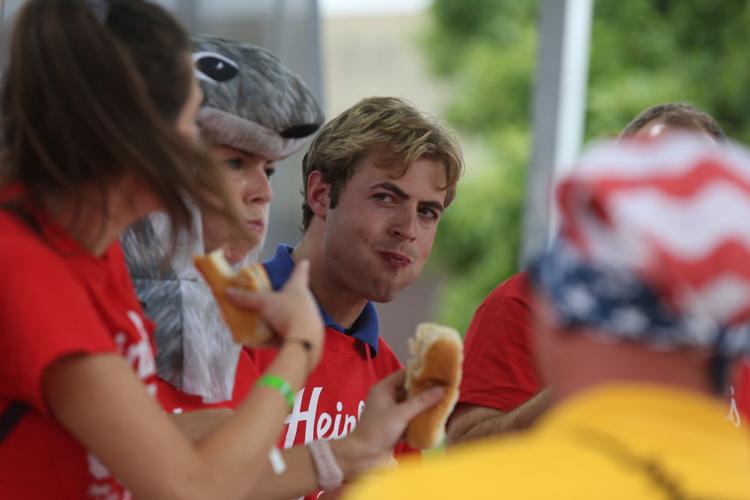 decgal celebration hotdog 21 080417.JPG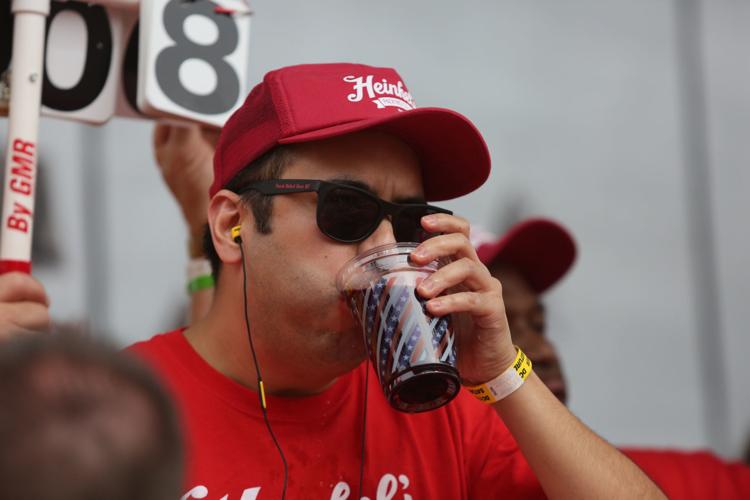 decgal sunday celebration 7 2017.JPG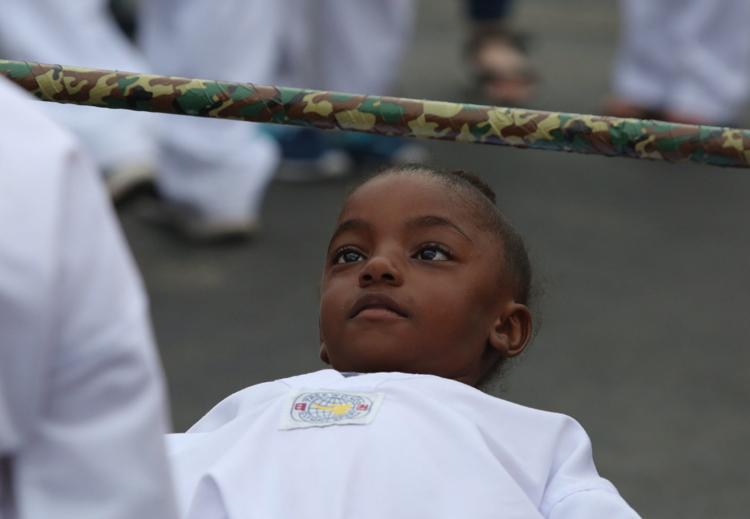 decgal sunday celebration 8 2017.JPG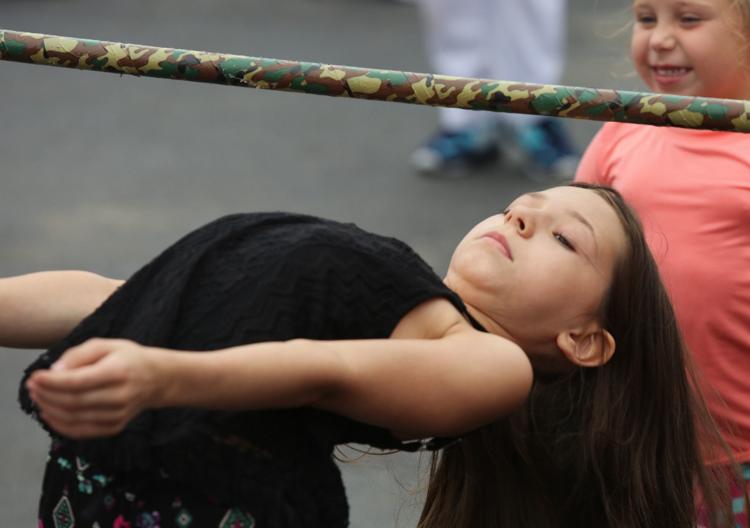 decgal sunday celebration 12 2017.JPG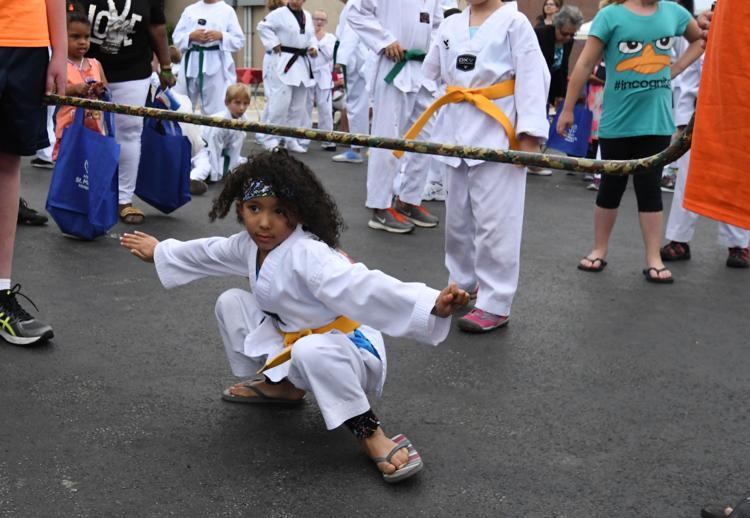 Here_Comes_The_Mummies 1 08.07.17.jpg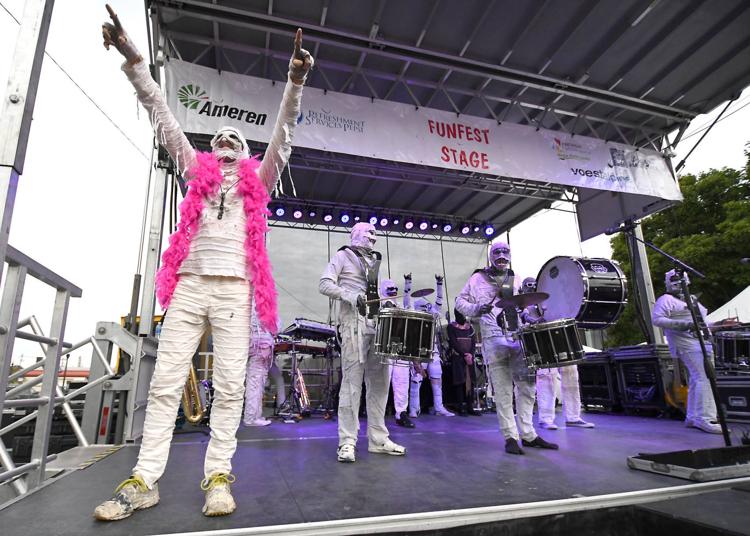 Miss Illinois Festival 08.07.17.JPG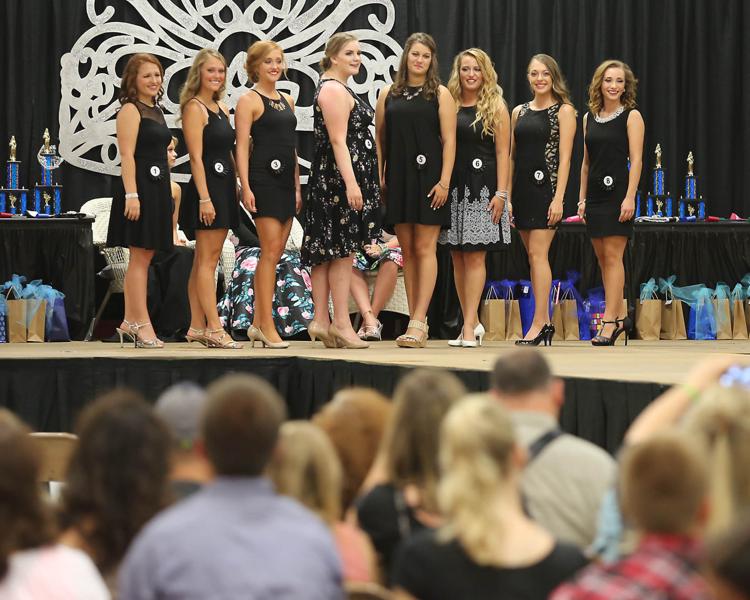 Vanilla Ice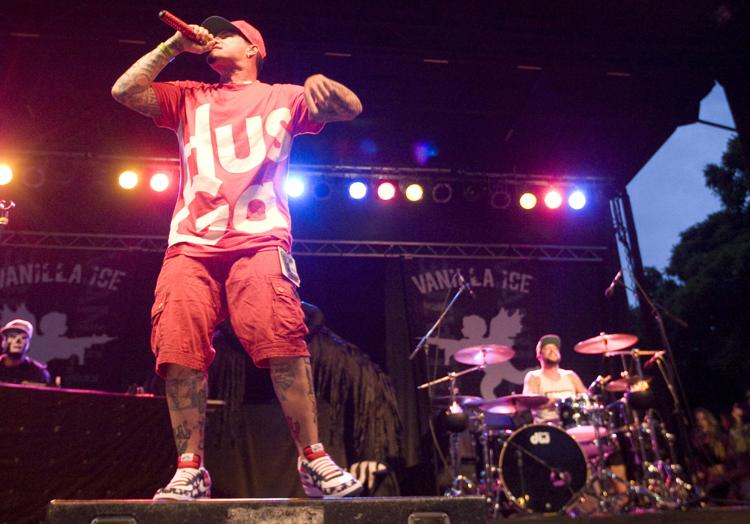 BREHENY: Many thanks to these Decatur Celebration sponsors
The 34th Decatur Celebration is almost here!
In April, the leadership of the Decatur Celebration appealed to businesses and individuals to invest money into the event as a sponsor. The sponsorship would provide the financial resources needed to hire quality entertainment for this year's three-day event.
We are happy to report that businesses and individuals stepped up to the tune of over $200,000, exceeding our required goal of $150,000. The entertainment is booked and it's now time to "Party On" in downtown Decatur on Aug. 2, 3 and 4. 
Thank you, thank you, thank you to these sponsors! 
Platinum Elite
All Service and Contracting Corp.
Decatur Area Convention & Visitors Bureau
Decatur Park District
HSHS St. Mary's Hospital
Neuhoff Media
Refreshment Services Pepsi
Skeff Distributing
Stripmasters
Village of Forsyth
Platinum
Caterpillar Inc.
Cromwell Radio Group
Decatur Ambulance Service
Main Place Properties, LLC
Gold
ADM
Advanced Disposal
Barbeck Communications
Black & Company
Brinkoetter & Associates
Busey
City Limitless of Decatur and Macon County
Decatur Conference Center & Hotel
Decatur Earthmover Credit Union
Dynagraphics
Flora Gems
Hickory Point Bank & Trust
Investment Planners Inc.
The Kelly Group
Land of Lincoln Credit Union
McLeod Express Trucking
Miles Chevrolet
PNC Bank
RK Dixon
St. Paul's Lutheran Church
Sunbelt Rentals
Tate & Lyle North America Inc.
WAND-TV
Silver
Air King
Aramark Uniform Services
Bob Ridings Decatur
Bodine Electric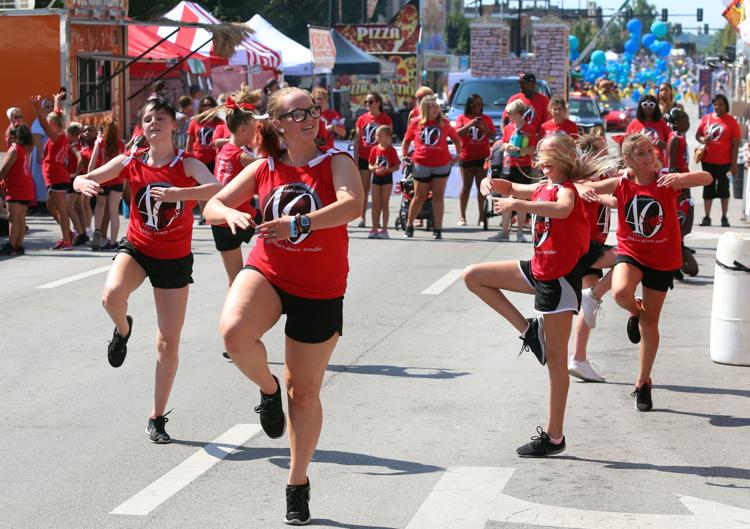 CEFCU
Cole Family Dentistry
Dale's Southlake Pharmacy
Dan Caulkins for Illinois State Representative
Decatur Magazine
Decatur Memorial Hospital
Decatur Public School District 61
Dunn Company
Exelon Corp.
Falcon Multimedia
First Mid Bank & Trust
Glenda Williamson Realty
Greater Decatur Chamber of Commerce
Horve Builders/Hospitalities
IBEW Local 146
J.L. Hubbard Insurance & Bonds
Macon County Sheriff's Department
May, Cocagne & King P.C.
Newell Auto Body
Nims Family Grant
Romono Company
State Farm Insurance
Tony Perino
WCIA-TV
WICS / Fox / CW
Bronze
Brechnitz Group of Raymond James
Bob Brady Auto Mall
Decatur Building and Construction
Heinkel's Packing Co.
Maroa Lumber Company
Parke Warehouses (Parke and Son Inc)
Richland Community College
Staley Credit Union
Sikich 
Swatrz Properties
The Brass Horn
WBGL
Celebration Friend
Charles Kuhle
Coziahr Harley Davidson
Grain Journal
Jim and Melissa Livasy
Kevin & Sue Breheny
William Krueger
Everything is in place to have another great event. The only thing we need now is good weather and for you to buy your wristbands. This Thursday, board members will be selling them all day at Central Park in downtown Decatur for a discounted price of $10. They are good for the whole Celebration weekend. You can save $5 by just driving by the park and purchasing them in advance. You don't even have to get out of your car. They will come to you.
You can also go to decaturcelabration.com for other business locations that are selling wristbands at a discount in advance of next weekend.
The entertainment is lined up, the food vendors are coming, the arts and crafts are made, the rides will be waiting for the kids and the drinks will be ice cold.
All we need now is to see you there! So as the headline said, please "Support the Decatur Celebration."
---
Gallery: A look back at Decatur Celebration through the years🎵🎈