The risk of contracting COVID-19 from coming in for a screening, such as a mammogram, is very low.
Comfort foods' appeal partly explains carb cravings in cold months. It turns out the effects can also stem from physiological and environmenta…
Canker sores rarely pose a serious health concern, but they can be annoying. They often go away on their own in a week or two.
A drug made from a highly purified form of an omega-3 fatty acid found in fish appears to help reduce plaque in the heart's arteries, a study says.
A study has found that returning to usual levels of sexual activity within a few months of a heart attack is linked to improved survival.
Dr. Taylor Nichols has faced hate in the emergency room before. He's treated racist patients, and each time the Jewish physician has dipped in…
Dr. Taylor Nichols speaks to CNN's John Berman about his experience as a Jewish doctor providing care to an ill patient who had multiple Nazi …
Across the US, preparations are underway to quickly distribute Covid-19 vaccines once authorized, but experts say before that relief occurs, t…
According to the CDC, almost 10 percent of American adults have asthma. Some populations are more susceptible to developing asthma than others. 
Millions of Californians may soon be under a regional stay-at-home order once again under new restrictions announced by Gov. Gavin Newsom, whi…
With Americans clamoring for a COVID-19 vaccine, all eyes will be on the U.S. Food and Drug Administration next week.
Funeral homes across the country are scrambling to keep up with the soaring coronavirus death toll. In El Paso, Texas, the city's largest fune…
No matter how hard we plan things, it's in our nature to be forgetful, and there are a few items we somehow keep leaving behind everytime we p…
There were 3,157 Covid-19 deaths reported Wednesday -- a jump of about 20% from the previous record of 2,603 set on April 15 -- and health car…
More than 2,800 Covid-19 deaths were reported Wednesday in the United States -- the most the country has ever reported in a single day -- as h…
CNN's Don Lemon talks with nurse Sofia Burke, whose entire household has been stricken with coronavirus.
With a limited supply of COVID-19 vaccines potentially arriving in Chicago this month, many hospitals there are finalizing plans for which wor…
Angelina Friedman, who lived through the 1918 pandemic, survived after getting infected with the coronavirus. Hear her story from CNN affiliate WPIX.
As the United States inches closer to authorizing a Covid-19 many people may now let themselves start wondering what it will feel like to get it.

Tanzyus Logan Funeral Service and Care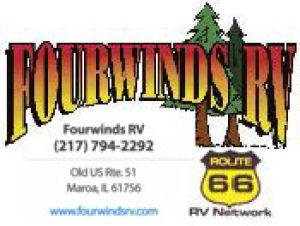 Stacker compiled 36 facts about "long haul" COVID-19 patients, from symptoms to demographics, using data from Mayo Clinic, The Atlantic, and n…
Will the vaccine have negative long-term effects? Is the vaccine being rushed out too fast? Will life go back to normal after it's released? C…
When you have a full house and limited space, working out at home can become slightly unbearable. Buzz60's Chandra Lanier has the story.
Stacker used American and international news reports to compile a list of cities, countries, and U.S. states that went into second shutdowns o…
CNN's Lucy Kafanov speaks with two frontline workers in Colorado about the hardships of being in the medical field during the coronavirus pandemic.
The White House coronavirus task force issued extremely dire warnings to states in weekly reports this week, urging public health officials to…
Depression is on the rise, but not all states are affected equally. Stacker analyzed American depression rates and the state of the nation's m…