Hoping to slow an outbreak of Covid-19 cases among their students, a small college in Rhode Island announced a stay-at-home order this week.
As colleges and high schools across the US struggle with reopening, many sports programs have been hit with budget cuts and canceled seasons, …
President Donald Trump claimed Friday there will be enough coronavirus vaccines for every American by April -- a claim that doesn't match any …
Rotator cuff tears happen frequently as people get older, particularly in individuals who engage in activities that require repetitive arm motions.
A bone density test uses a low dose of X-rays in a quick, noninvasive way to measure the amount of calcium and other minerals in a segment of bone.
President Donald Trump said during a press briefing that he expects to have enough vaccines for every American by April 2021. CNN's Brooke Bal…
The legislation falls short of the big challenge.
Large crowds of people have lined up in Fairfax, Virginia, to cast their vote early in the 2020 election, despite the looming threat of corona…
Dear Dr. Roach: Is there an over-the-counter substance or prescription that can keep me from dreaming? My dreams are exhausting. Many nights I…
It's a pesky problem: As soon as you strap on your cloth face mask and head out the door, your glasses fog up. But there's a simple fix for that.
Even with tables spaced 6 feet apart, you need to take precautions to limit your exposure to the coronavirus. One of those is wearing your fac…
It's been nine months since the world learned of a new coronavirus. Here are 10 things science has learned about COVID-19 and the disease it causes.
If too few Americans get a Covid-19 vaccine when it becomes available, it won't help reduce the spread of the deadly virus, the nation's top i…
DEAR DR. ROACH: I am a 77-year-old retired internal medicine physician. Last year I started to have asymptomatic PVCs. I also have prediabetes…
Centers for Disease Control Director Robert Redfield said that most Americans won't receive a coronavirus vaccine until the back half of 2021.…
During a Senate committee hearing, Dr. Robert Redfield said a face mask may provide better protection against coronavirus than a vaccine. CNN'…
Before 2020, you might not have worried much about a tickle in your throat or a little tightness in your chest. But that's changed.
DEAR DR. ROACH: My father is 91 years old, and I am concerned that his elevated blood pressure isn't being properly addressed. Recently, it se…
The hesitancy of many people to get a Covid-19 vaccine when it becomes available is an issue that needs to be urgently addressed, National Ins…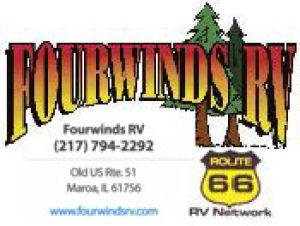 Tanzyus Logan Funeral Service and Care
A wedding in Maine is linked to 176 Covid-19 cases and the deaths of seven people who didn't attend the celebration, demonstrating just how ea…
Anyone thinking a vaccine will quickly end the coronavirus pandemic shouldn't get their hopes up. Instead, they should wear a mask -- which is…
A report out of the U.K. lays out a plan to help combat obesity and help people eat healthier.
Director of the National Institute of Allergy and Infectious Diseases Dr. Anthony Fauci praised how Vermont has handled the coronavirus pandem…
DEAR DR. ROACH: I am 57 and finally divorced my cheating husband a year ago. Now that I am interested in dating again, I went for a consultati…
Overcrowded parties have forced several high schools to go back to online learning in hopes of staving off Covid-19 outbreaks.