DECATUR — Bike groups often have a reputation for being close-knit and often a little rowdy.
Decatur's local bikers group, Decatur Illinois Cycling Enthusiasts, or DICE, fits the description as well.
"We're bicycle gangsters," said Jesse Davis.
The local bikers meet for various rides throughout the year, including a Tuesday night mountain bike ride, Rock Springs rides and Garmen Park rides.
One of the most recent treks for DICE was the ride throughout Iowa called the Register's Annual Great Bicycle Ride Across Iowa, or RAGBRAI. The event was created by a couple of Des Moines Register employees and avid cyclists as a challenge to one another. This year marked the 47th anniversary for the RAGBRAI. The event takes place the last full week of July.
DICE member Sam Hughes said the group rides nearly 430 miles divided in the seven days. "But it is different every year," he said. "Since you are riding your bike all day, you can eat all day. There are food trucks everywhere with pie, pizza, barbecue sandwiches."
According to the local riders, organizers of the event would prefer bicyclists to have more than 1,000 hours of riding logged in the past year before tackling the ride.
Davis became a continual rider only a year before he tackled the Iowa statewide RAGBRAI. "As soon as I heard about it, I wanted to do it," he said. "I like to challenge myself."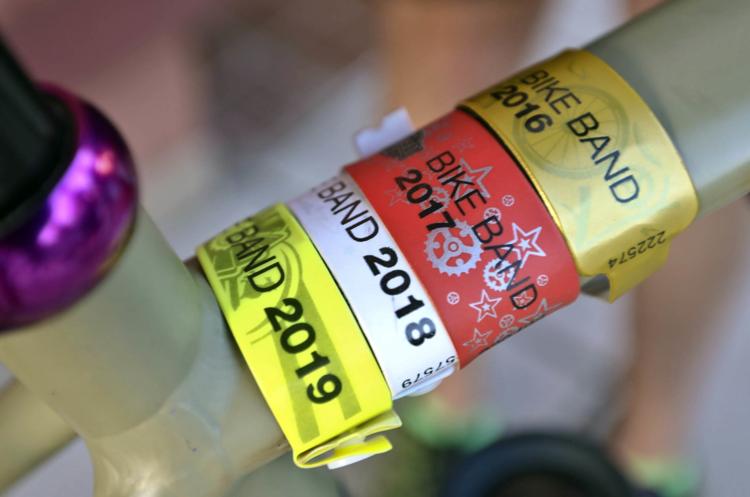 RAGBRAI was a draw for Davis and nearly 35 of Decatur's bicyclists.
"There's a party about every three or four miles," said Benjamin Layton, 40. "There's a lot of slip-and-slides and rope swings."
Each stop offers different activities. Riders can take part in a carnival, food truck meals, music, entertainment. "Each town is like a mini Decatur Celebration," said Darren Fleming, 54. "You eat a lot."
As a DICE member, Nicole Binder, 29, from Decatur, rides with other cyclists around the area including Clinton, Moweaqua, Mount Zion and Warrensburg.
"In RAGBRAI, you ride throughout the day." Binder said. "There's anywhere from five to 10 stops depending on how long your day is."
The cyclists welcome anyone wanting to join the group. "It's not a one-size-fits-all sport," said Kim Jameson, 34. "Everybody can do it."
You have free articles remaining.
Jameson admitted she began riding less than a year before she attempted RAGBRAI. "I hadn't ridden a bike since before I got my license," she said.
"We all thought we couldn't do it," said Katie Fucinari, 31.
"And we crash all the time," Binder said.
The terrain during a RAGBRAI ride is somewhat different than what one would find on Illinois roads. "The hills in Iowa are insane," Fucinari said.
"There isn't even any hard hills around here," said 62-year-old Jeff Deemer.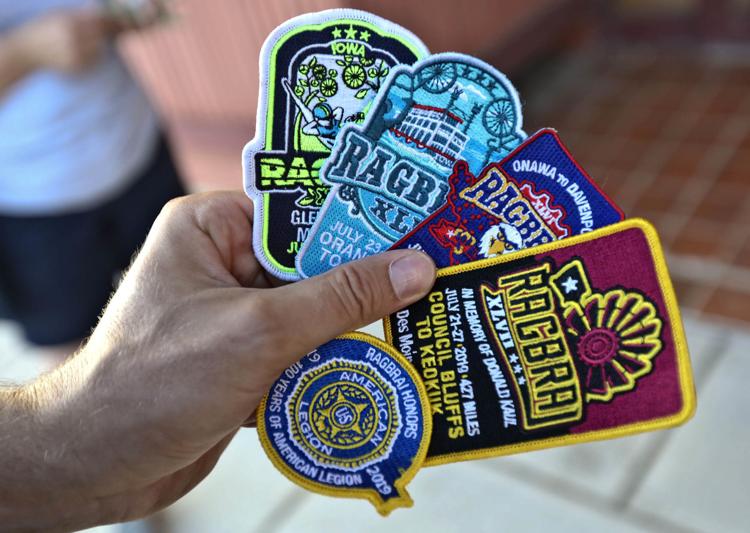 Deemer has 10 bikes to choose from, including a mountain bike, touring bike, road bike, cruiser bike and others. He became serious about the sport only four years ago. Riding a bicycle, no matter the size or type, is one way to good health. "It's addictive," Deemer said. "Especially when you see the results in the mirror."
RAGBRAI's tight curves and hills add to the results.
Cyclists meet people from around the world during the Iowa ride. They have met cyclists from New Zealand, Taiwan, Australia. "Then we meet people from Sullivan," Jameson said.
They also meet various types of cyclists, including paraplegics, those with Parkinson's Disease, children and senior citizens. Their mode of transportation also varies, from tricycles, unicycles and tandem bikes. "I even saw a guy carrying a tube behind him," Binder said. "You can expect the unexpected."
The cost of participating in RAGBRAI is $175 for the week. Meals are not provided, so riders have to financially prepare themselves. Charter services can also be hired to help transport equipment and supplies from one site to the next.
DICE doesn't have a regular meeting spot, but members often find themselves at Brew Works on West Williams Street in Decatur to discuss past, present and future organized rides. To learn more about upcoming rides, they suggest contacting the local bike shops.
For this group, RAGBRAI is just one ride. "But that is the biggest," Fucinari said. "It's like Christmas."
---