DECATUR — Leaders of Decatur Memorial Hospital predict only positive changes for patients and the community when it becomes an affiliate of Springfield-based Memorial Health System later this year.
Officials from both organizations said no money will change hands. They did not disclose terms of the deal in a joint statement and phone interview Thursday, but referred to Memorial Health System as the new "parent company" of DMH. The move would make DMH the second-largest hospital in the system on Oct. 1, pending approval from regulatory bodies.
DMH President and CEO Timothy Stone Jr. and Memorial Health System President and CEO Ed Curtis both stressed their focus on prioritizing quality local healthcare.
"If there is any change whatsoever, it will be for the good," said Stone, who plans to step down Sept. 30. He has worked for the hospital since 1995 and was named CEO in 2015.
A joint statement from both parties said the DMH executive team will continue day-to-day operations and have a local community board. The Decatur hospital will not change its name, and Curtis said wages would remain the same for employees. No layoffs are anticipated, he said.
Memorial Health System includes Memorial Medical Center in Springfield, Passavant Area Hospital in Jacksonville, Abraham Lincoln Memorial Hospital in Lincoln and Taylorville Memorial Hospital in Taylorville, as well as Memorial Physician Services, Memorial Behavioral Health and Memorial Home Services.
Both parties said the affiliation will help increase access to care in the region. Memorial Health System has nearly 7,100 staff members and 900 partnering physicians.
"This affiliation with Decatur Memorial Hospital and the physicians who serve those communities is a significant milestone in our efforts to increase access to health care across central Illinois," Curtis said in the statement. "With the addition of Decatur Memorial Hospital, we are able to do more for our region."
The leader of Decatur's other hospital, HSHS St. Mary's, reacted positively to the news.
"At HSHS St. Mary's Hospital, we look forward to working with Memorial Health System on initiatives that will be positive for our community," President and CEO Mike Hicks said in a statement. "With this news, we foresee great opportunities to increase the health and wellness of Decatur and the surrounding areas as we continue to focus on our patients and the families we serve."
Economic impact
DMH has 300 beds, more than 2,300 employees and 300 medical staff. It is the third-largest employer in Decatur and Macon County and has a long history in the community, first opening on Jan. 1, 1916.
If the new affiliation has any effect on the Decatur economy, Stone said, "it will be positive." He said significant growth would result from the move.
Ryan McCrady, president of the Economic Development Corp. of Decatur & Macon County, also said DMH's affiliation with Memorial is a plus for the community. Not only does it support the medical services that the hospital already offers, he said, but it could also lead to an expansion of the services.
"It's fair to say that both (organizations) have things that they're really good at doing," McCrady said. "By combining these two organizations, the community gets access to both of these organizations going forward."
McCrady said DMH has typically been in the top two or top four employers within the area for years. It had been the second-largest employer until Caterpillar, which has 3,100 Decatur employees, expanded its presence in the city.
You have free articles remaining.
"I think this is a positive announcement for the community," McCrady said. "Health care is a huge quality of life component, and quality of life is really important in helping keep employers here and attracting employers in the future."
Growing trend
Hospital leaders said their boards reached an agreement in late April. Stone said the whole process took about two years, and Memorial Health System had been the only prospective affiliate partner that stood out to DMH.
"Remaining on the leading edge of health and patient care is critical to delivering on our mission," Stone said. "Joining a neighboring, like-minded, leading health care organization will help us provide lower-cost, higher-quality health care using innovative practices and technology."
There had been speculation about a possible merger earlier in the spring. The Herald & Review in early May was told by a hospital spokeswoman those rumors were not true.
"As you know, in any large organization there are always rumors about the future of the organization. However, Memorial Medical Center is not purchasing DMH. Should there ever be something to announce, I will be sure to let you know," DMH spokeswoman Anne Davis said in a May 3 email to the Herald & Review.
Officials reiterated on Thursday that the hospital is not being purchased, repeatedly describing the measure as an affiliation, not an acquisition.
Affiliations, acquisitions and mergers have become more common in the past decade as hospitals increasingly seek to consolidate or form partnerships, experts say.
Kaufman Hall, a health care management consulting company, first began tracking hospital mergers and acquisitions in 2008. In its 2018 annual report, the firm predicted that regional health systems would continue to grow as hospitals look outside of their original markets for partners. The report cited several factors, including new competition, political and regulatory pressure, maturing markets and a desire to improve their capabilities.
In 2014, trade magazine Becker's Hospital Review interviewed several hospital CEOs about the growing popularity of affiliations. They cited several driving factors, including a lack of resources for some rural hospitals and industry changes that force hospitals to look for partnerships to help them adapt.
"There are many reasons people seek an affiliation, but a large part of it is the transformation going on in healthcare in terms of payment models," Michelle Conger, chief strategy officer of OSF Healthcare System in Peoria, told the magazine. "It's really difficult to build all of the things necessary to support pay for value independently. I think hospitals are looking for partners to really be able to share in those types of capabilities."
Jaylyn Cook contributed to this story. 
History photos: DMH people and places through the years
Decatur Memorial Hospital in 1976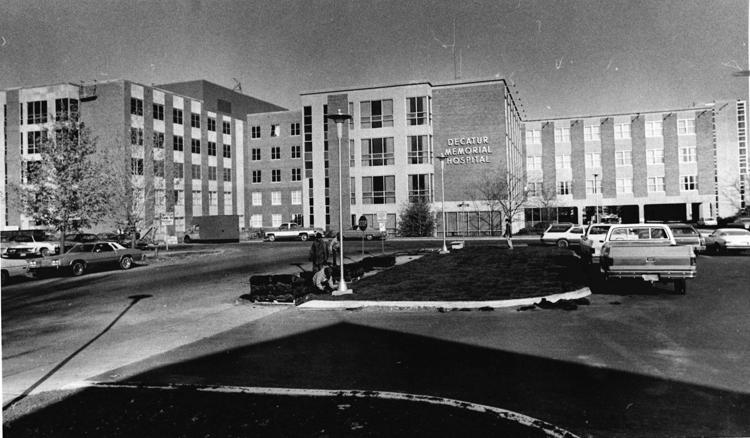 Decatur and Macon County Hospital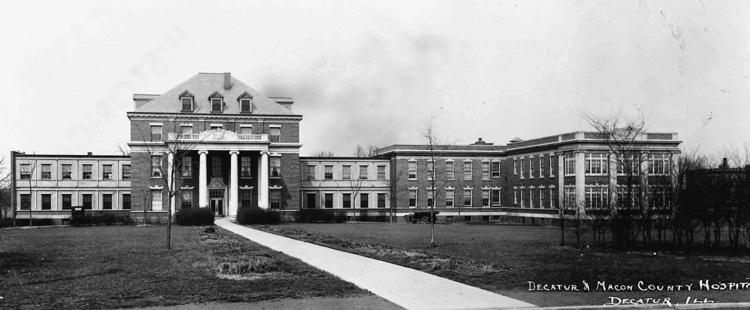 Name change to DMH
Surgery room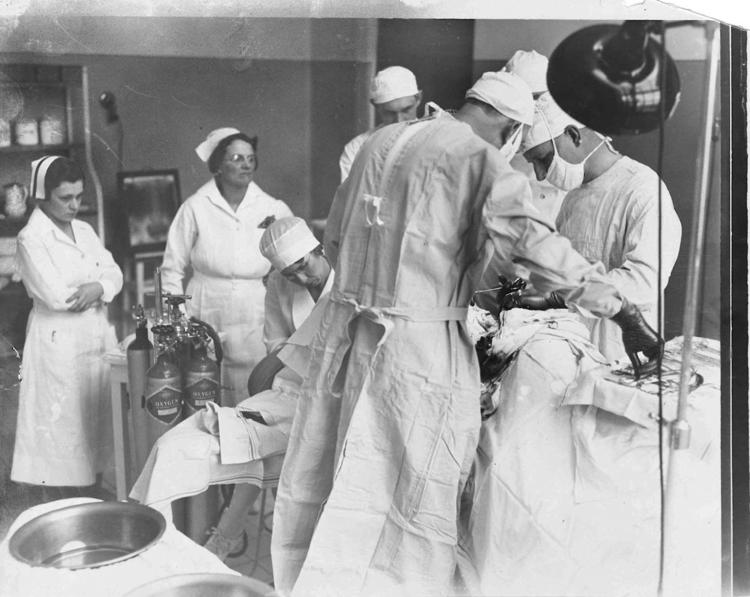 Nursing school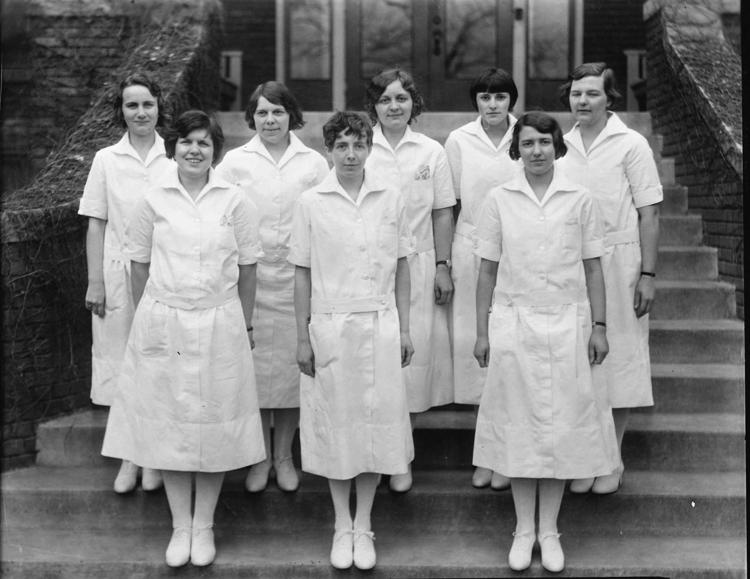 Decatur and Macon County Hospital new lobby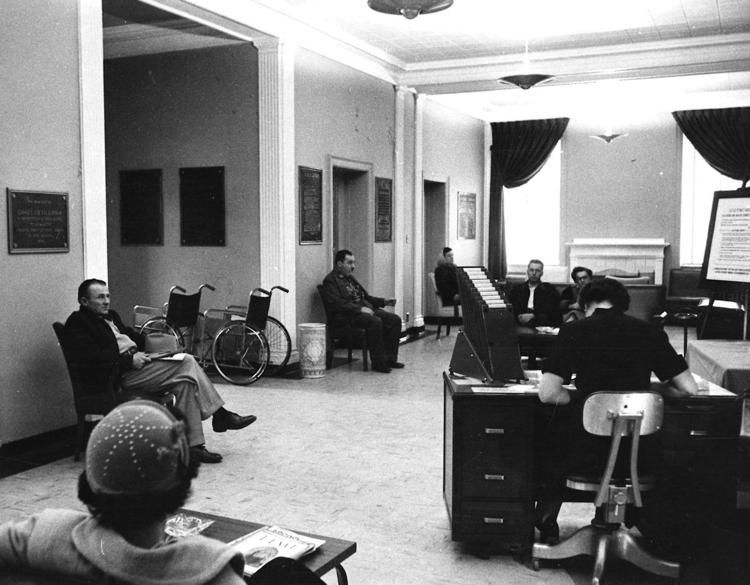 1959 operation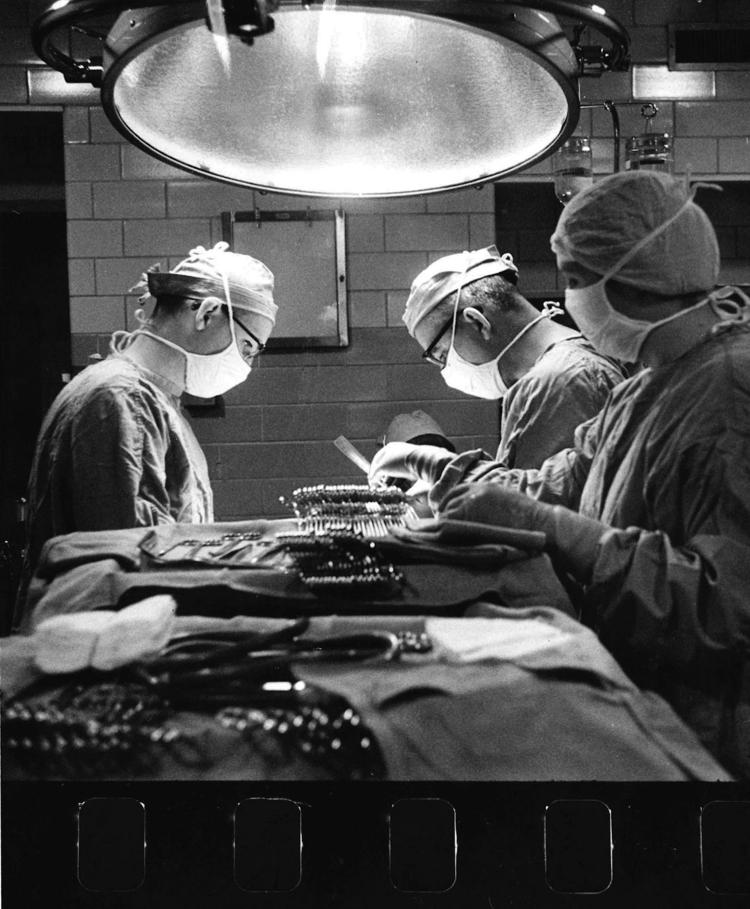 Adding a wing in 1967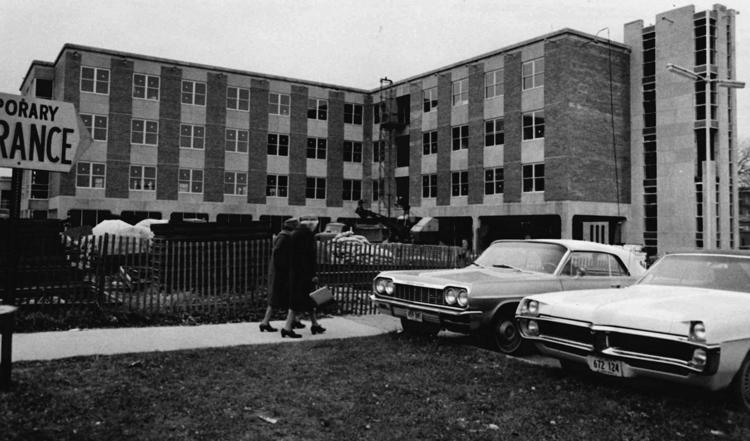 1969 expansion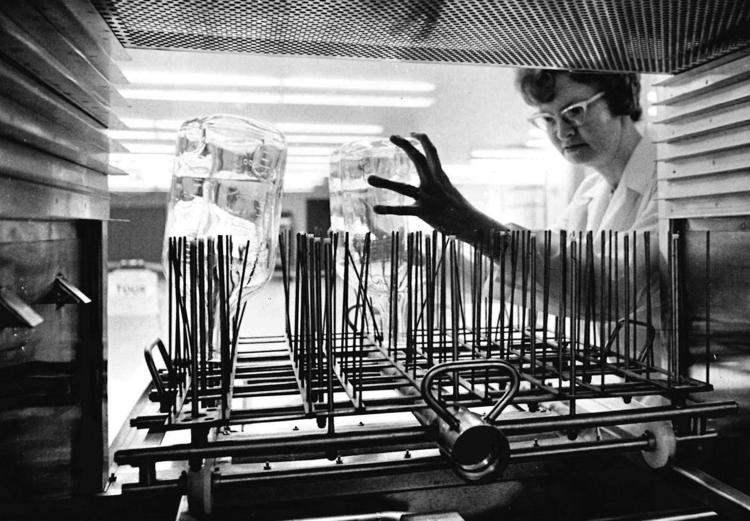 New lobby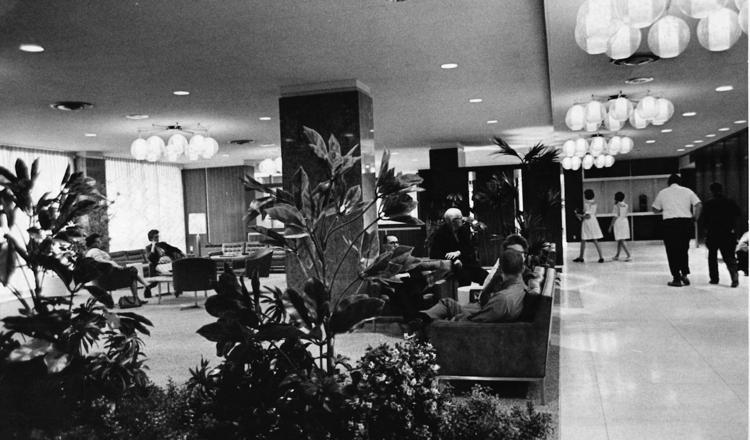 Nursing and Care Unit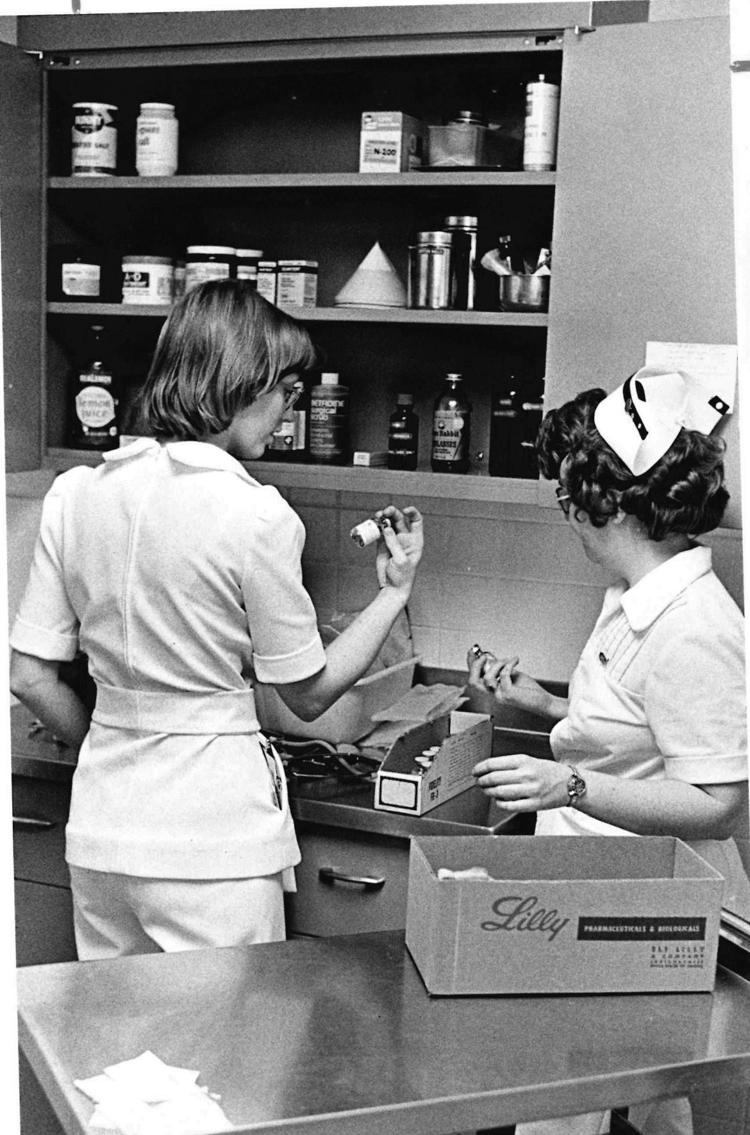 Open house cardiac care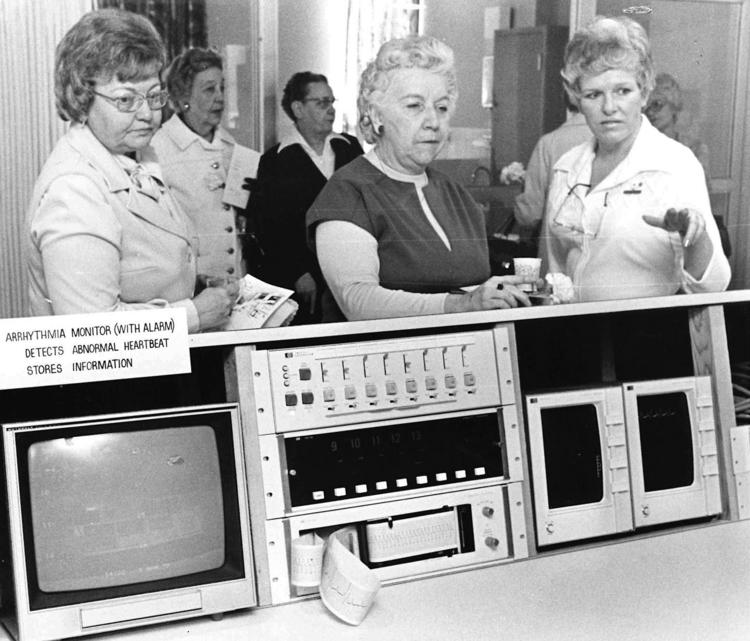 Expansion open house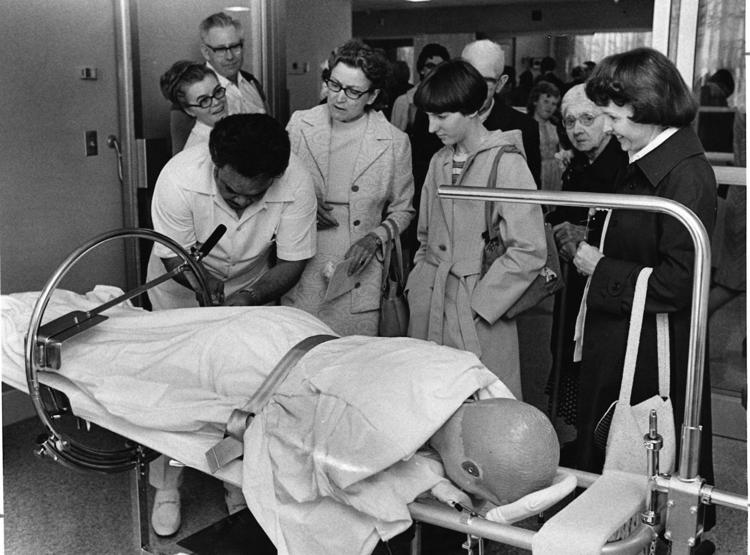 View from above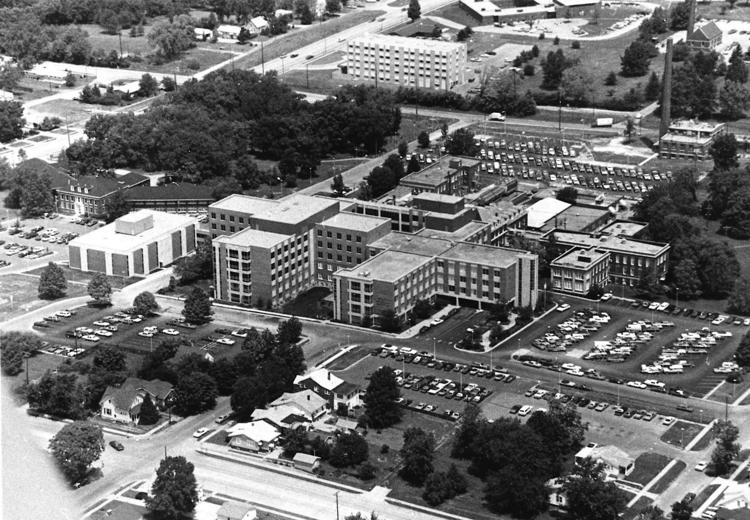 CO2 laser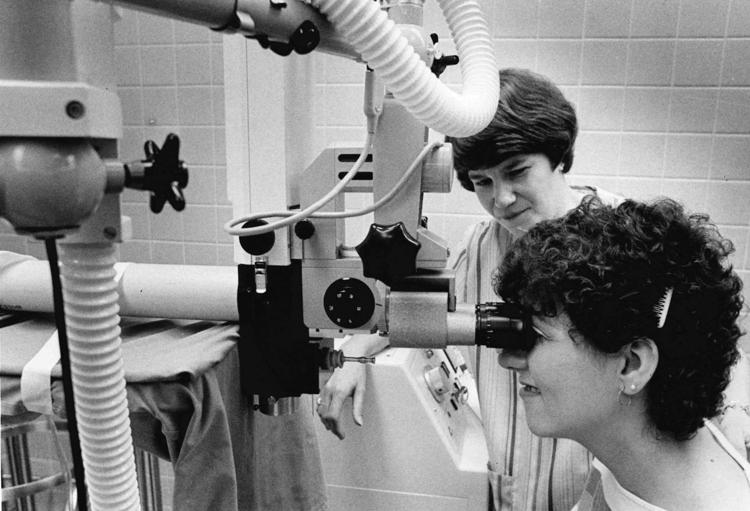 Blood pressure check