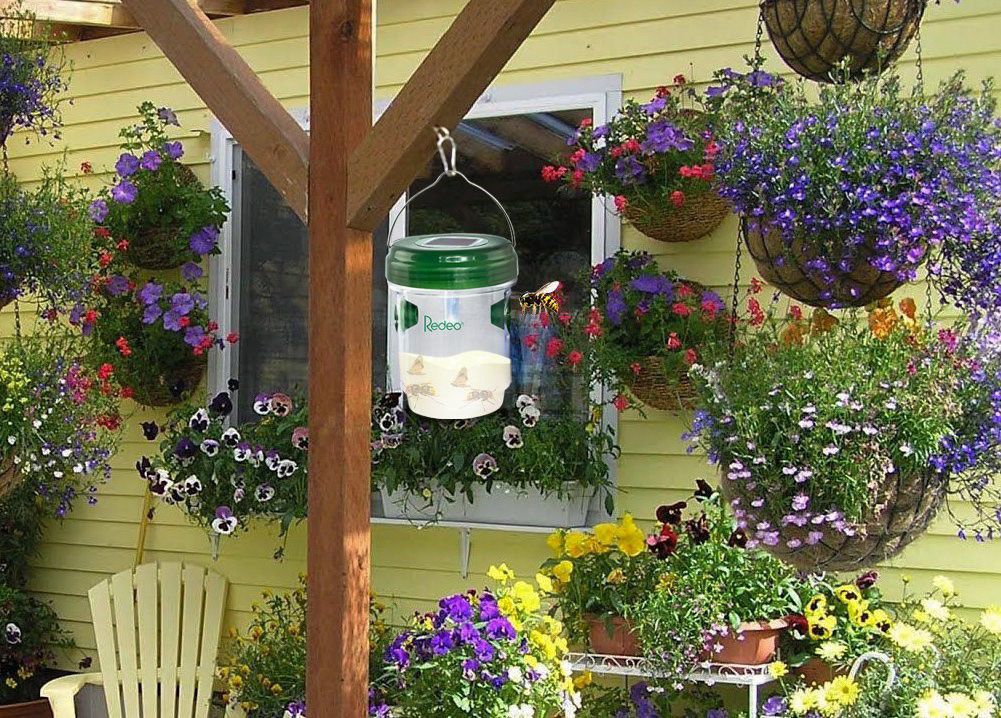 If you're spending more time in your garden this spring, you might have noticed the warmer weather has encouraged wasps to spend more time in it too. Fortunately, you can keep yourself and your children safe from stings with these solar powered wasp traps.
How They Work
These simple solar powered wasp traps from Redeo are powered by UV light, so you never have to worry about batteries. The traps can be filled with sugar water to attract wasps through the double entry tunnels. Once inside, the wasps can't get out. The only maintenance you need to do is emptying the trap when it's full. It's perfect for homes that have regular nest problems.
Durable and Affordable
If you need a cost-effective way to rid your garden of wasps, these solar powered traps fit the bill. They come in a pack of two for under $20, and the durable all-weather plastic will last for years.
Why Customers Love It
Customers love the fact that these wasp traps blend seamlessly into their garden. The design looks natural and unobtrusive. Customers also liked how well-constructed the traps seemed.
Sprout new ideas
With our home & garden newsletter!