DECATUR HOUSING
For young buyers, plenty of options in Decatur housing market
First-time homebuying in city an affordable option
DECATUR — When Molly Berry, 35, director of inclusion at Millikin University, and her husband, Alex, 31, started looking at homes listed online, they weren't sure they'd be able to afford to buy until they saw how low some home prices were in Decatur.
"We were looking for something older — we like the old-style houses with a lot of the charm," Berry said.
They found a 1,900-square-foot Dutch colonial-style home with four bedrooms — enough room to accommodate future children and Berry's 12-year-old mentee from the Big Brothers Big Sisters Program, Trinity Wright, who occasionally sleeps over.
The list price: $48,000, a price unfathomable for such a house in many markets across the country.
"It had to be too good to be true because it was so inexpensive," Berry recalled thinking.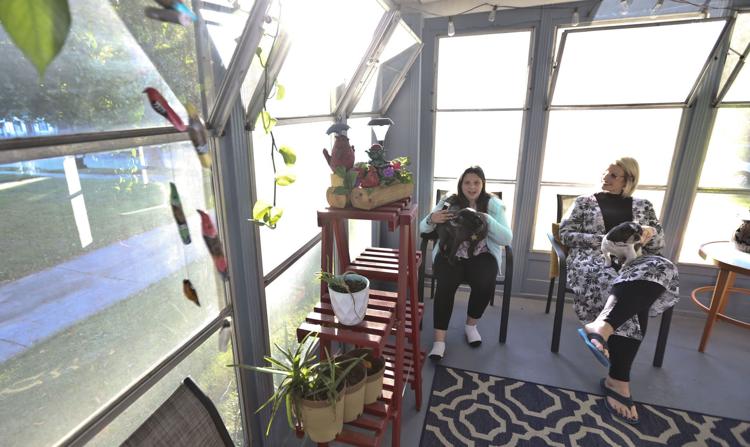 Thirty-two is the median age for first-time homebuyers, according to a survey by the National Realtors Association. That means many first-time buyers are squarely in the so-called "millennial" generation, the oldest of whom reached their mid-30s in 2017. 
Millennials who have bought homes in the Decatur area said they've figured out that even though their properties may not increase in value over time, on the balance sheet, having a mortgage still beats renting.
"Paying for rent is getting nothing in return," said Benjamin Garrett, a 31-year-old electrician from Mount Zion who closed on a home on Decatur's West End earlier this month. "You can pay the same money, or less, to build equity in something that you own."
According to 2016 estimates from the U.S. Census, millennials make up about 18 percent of the population in Macon County, though it's unclear how many of them are homeowners.
In the Decatur-area market, which includes surrounding communities like Mount Zion and Forsyth, the average home price in 2017 — $106,752 — is $13,000 lower than 1979, when adjusted for inflation. In the investment world, that would be considered a depreciating asset and a poor place to park one's money, but when you add the simple fact that people must live somewhere, the calculus changes.
"If you buy a $100,000 home, even in three years if you had to sell it for $90,000, add it up and (compare it to) what you'd be throwing away on rent," said Megan Jesse, a real estate agent at Glenda Williamson Realty. "It makes so much more sense to buy."
Decatur Association of Realtors data shows that while the market's average home price has fluctuated year over year, values have more or less stayed flat. The average home price in 2008 is almost identical to that of last year. In some of Decatur's surrounding communities, such as Mount Zion, home prices have held strong and even crept up since 2008, while home values in Decatur have dropped slightly.
Much of the stalled growth is because of the Great Recession from 2007 to 2009, which caused numerous communities to experience slowdown.
But according to Census figures from 2010, 70 percent of Macon County homes were owner-occupied, 5 percentage points above the national average.
Today, the differing markets between Decatur and adjacent communities offer different opportunities to young home buyers. In Mount Zion or Forsyth, homes are more expensive, but they are more likely to grow in value over time.
In many Decatur neighborhoods, homes are so affordable, building wealth from holding a mortgage for decades — a financial instrument that lifted millions of Americans into middle-class prosperity after World War II — may not happen at the same clip as homes elsewhere. Affordability also means very low mortgage payments give millennial homeowners an opportunity to save and invest money elsewhere.
The debt factor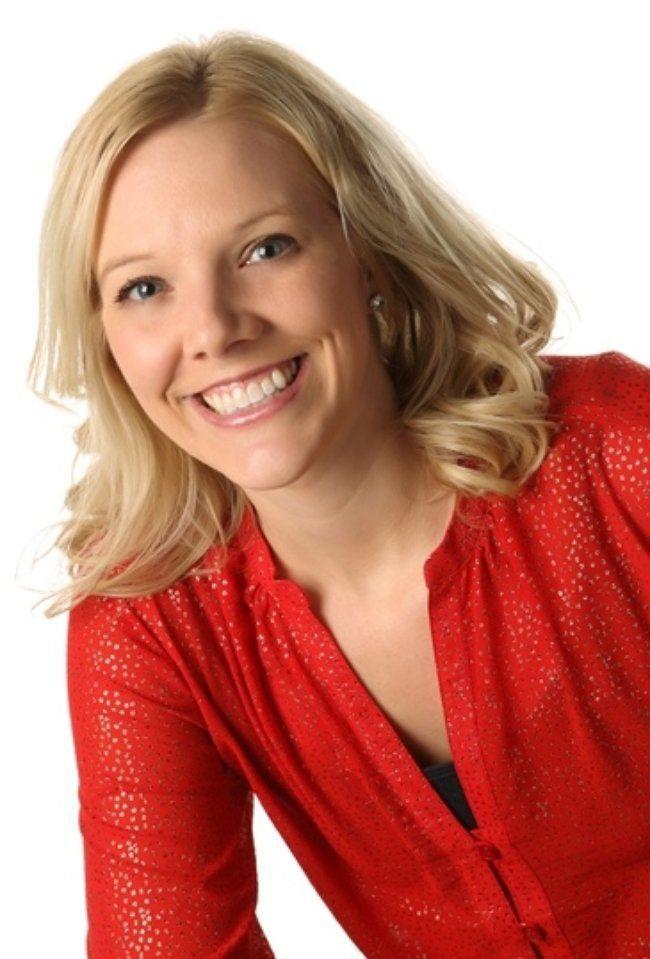 For young professionals who move into the area, renting is often the first impulse, according to Jesse, but they might have few choices.
"It comes down to supply and demand," Jesse said. "There's not a ton of rental options, and they're anywhere from $600 to $1,000 (a month), whereas people can buy a single-family home and have a yard and everything for that same price."
This generation of purchasers also faces unique financial hurdles to previous generations. The median student debt for millennials is $41,000, and they typically put off buying their first home for seven years after they wanted to buy, said Jessica Lautz, director of demographics at the National Association of Realtors.
Young people with college debt typically spend close to half of their income on loan payments, according to a 2017 study in The Journal of Consumer Affairs. This makes it almost impossible to qualify for a home mortgage with a small down payment.
"Contrary to popular opinion, millennials are not buying avocado toast instead of saving for a down payment. They're paying their student debt," Lautz said. "Somebody with $41,000 in student debt is going to be buying something far away with a long commute, or in a bad school district, or something too small. They're not going to be able to stay there for long."
With many single-family homes close to or below $100,000, monthly mortgage payments can be extremely affordable, yet real estate professionals say the biggest hurdle for first-time homebuyers in the millennial generation is still the down payment.
"The No. 1 reason for millennials not purchasing a home is because they think they don't they have enough money saved for a down payment," said Melanie Binder, branch manager at Draper and Kramer Mortgage Corp. in Decatur.
Locally, low sale prices mean a much smaller down payment in general.
"We've got three different loans with payment options of 3 to 5 percent of the purchase price," said Melanie Binder. For a $100,000 home, that would mean a down payment between $3,000 to $5,000.
Grants and financing programs are available through the federal government and the Illinois Housing Development Authority for homebuyers that could cover a big portion of a down payment. The U.S. Department of Agriculture offers loan programs to low- and moderate-income individuals to buy a pre-existing home in rural communities, some of which qualify in Macon County.
"Millennial buyers are really taking advantage of rural development loan," Jesse said. "I have some buyers who don't have the down payment but they're like, 'What can it hurt to buy a home in Cerro Gordo and what a great school district.'"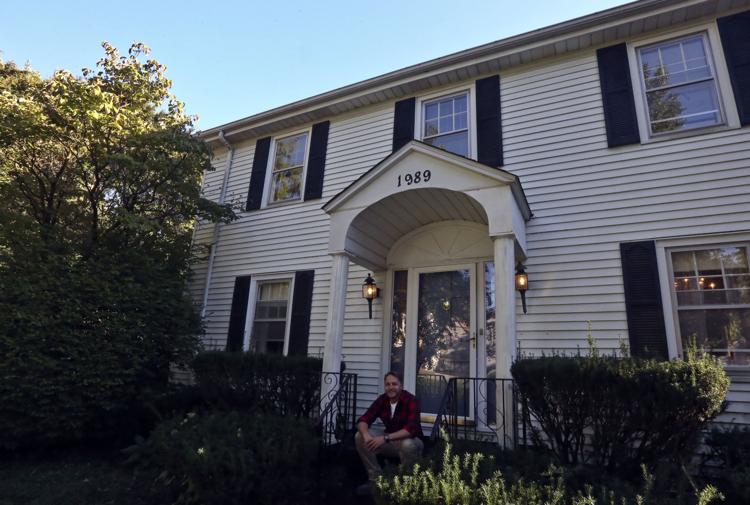 'It all depends on the price'
Illinois for decades has been struggling with steady population loss, and the consumer finance site WalletHub earlier this month ranked Decatur last among 515 cities for growth, based on population, unemployment and other factors. For communities, turning renters into home buyers is critical to generating property taxes and stable housing markets.
The Decatur School District also is developing efforts to market to families who weigh the reputation of the local districts when they buy a home.
Berry said they wanted to send any children they might have to Decatur public schools, but demand for homes outside the Decatur School District is much higher.
Reagan Gillen, 23, an administrator at Heinkel's Packing Co. in Decatur, said she and her husband, Dustin Adams, ended up picking out a home near the South Shores neighborhood even though they were hoping to send their children to the Warrensburg-Latham School District, where they attended.
"We figured this may not be our forever home, but for now, it'll work and we like it," Gillen said. They closed on their house for about $80,000.
The historical data of the Decatur housing market indicates there's little risk in buying a home, barring any great disaster, if young buyers are committed to living in their home for more than a few years. For young people who may want to easily consider picking up and moving to another city for a career or other reasons, Decatur area homeowners can't expect to sell their home the minute it goes on the market.
In the tightest housing markets in the country, such as San Francisco and Seattle, homes sold in September stayed on the market for an average of 36 days. While the average number of days a house stays on the market in Decatur has fallen in recent years, the average home here stayed on the market for more than three months.
Real estate agents say that's why it's important to not pay too much when buying the home.
"It all depends on price," said Dixie McElroy, an agent at Brinkoetter & Associates in Decatur. "If you're getting market value for a home, you should be OK with resale."
The issue of reselling also comes into play with homes that require remodeling or updating, real estate professionals say. Millennials and home buyers in Decatur generally are wary of investing money into a home with no guarantee it will increase the value.
"The homes that sell the quickest are move-in ready, and millennials especially want move-in ready," Jesse said. "They have other debt, they have car payments, student loans — yes, they can make that monthly mortgage payment — but to have other money in savings to put in a new roof or kitchen cabinets is not there."
But for others with the skill and time, a fixer-upper can still be possible. Garrett bought his home in the West End for $92,500, knowing he could put his experience as an electrician to use updating the house and making it more enticing for the next buyer.
"I wanted something I think is going to retain its value, and not pay a premium for a school district that I'm not going to need right now," he said, adding that he does not yet have any children. "Something that's structurally sound but something that does need some updating."
Jesse said the other difference is that young buyers are typically well-equipped with information from online listings.
"They're doing all the homework online," Jesse said. "I've noticed just in the past five years what a difference it is on how they come to me and say, 'These are the homes we want to look at versus, 'Hey we want to buy a house, what homes should we look at?'"
That reliance of technology has a downside. Agents and mortgage lenders say a perceived aversion from millennials to meet professionals in person could mean they're losing the relationships that real estate professionals make with their clients, which can lead to better service and a better deal.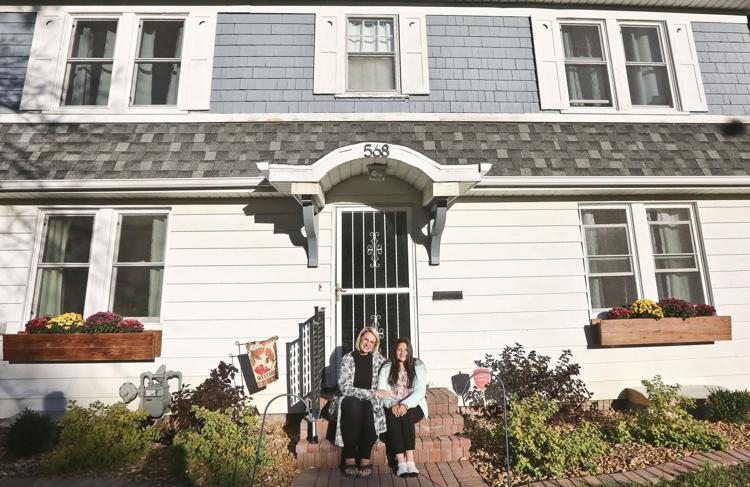 "I know a lot of millennials are intent to do everything online, but someone online is not going to see you at the grocery store or at your kids functions, and they really don't care how much time they probably put in your home buying process," Binder said. A lender in person is likely to "spend more time and say, 'Here's what you can do to get qualified,' and take an interest in you as a person."
Millennials may also not realize at first the utility of having an agent familiar with the local market when it comes to placing a bid on a home or selling one.
"We hate Zestimate," said McElroy, referring to a data feature on the website Zillow that estimates the market value of a home. "(Zillow is) only taking what they find from tax records and data, they don't know the areas of town, and in Decatur that varies quite a bit."
Garrett, the first-time home buyer, said he did appreciate his real estate agent's expertise when it came to negotiating a closing price and guidance in working through the final legal requirements.
"Instead of me having to research the norms and all that, they were able to provide expertise and steer my in the right direction of how things are typically done," Garrett said.
Berry said her area of Millikin Heights has some boarded-up homes, and has thought before about whether her house's value would rebound in the future. But overall, she and her husband are optimistic about the neighborhood moving in the right direction, and they plan to be in it for the long haul.
"I don't know if we'll ever sell — my parents bought their house 1982, and they still live there," Berry said as she relaxed in her living room. "I kind of see us here for a long time."
Contact Tom Lisi at (217) 421-6949. Follow him on Twitter: @tommylisi