MOUNT ZION — Lisa Feriozzi admits her home isn't as colorfully decorated as others on Blakeridge Place, but she still wanted to join in the festivities.
"Because of the warm weather," said Feriozzi, 55, of Mount Zion. "And because we want to get 2020 over and to bring some cheer to this time of year."
The year was filled with darker times. After a heated election, emotionally charged community marches and a pandemic that has taken away the livelihood of many, families are in a hurry for some happiness.
The Feriozzi home and others along the Blakeridge Place were lined with various holiday lights and decorations well before Thanksgiving.
Feriozzi's daughter, Angela Larson, 29, came back to Central Illinois from her home in Wisconsin during Thanksgiving and said she appreciated the decorations. "But they don't usually put them this early," Larson said.
The Mount Zion neighborhood isn't the only one anticipating the holiday season. Many families already had dug into their storage areas to get an early jump on stringing the lights, hanging the garland and blowing up the inflatables weeks before Thanksgiving, the day many flip the switch on their holiday displays.
Moweaqua resident Josh Shuey's yard has been decorated for Christmas since Halloween. Before trick-or-treaters arrived on Oct. 31, the neighborhood was able to see Santa Claus and a few reindeer emerging on the corner lot of Warren and Main streets.
The early set-up is a tradition for the family. Shuey had an on-going joke with his mother-in-law before she passed away last year that he would put Christmas decorations up on Halloween. "So I just keep it going," he said.
The outdoor project is his domain. "She does the inside," Shuey said about his wife Amanda's contribution.
This year the early display was extra important. "With all of the COVID and stuff, it gets people in a better mood," Shuey said.
Niki Foertsch lives on Olive Street in Decatur. Like so many, she has felt the strains of the past year. When the first house was lit up on her block, she felt some happiness with a sense of relief.
"I even sent them a note thanking them for lifting our spirits," Foertsch said. "It's gorgeous even today."
As Thanksgiving grew closer, other Olive Street neighbors joined in the festivities. "But I just don't remember the decorations going up so early," she said.
One particular house, with a homemade iridescent blue light illuminating a nativity scene, was especially appealing. "It really helped a lot," Foertsch said. "I think it helped a lot of people."
The neighborhood had suffered loss this year with a sudden death and a house fire, Foertsch said.
"This has been a blessing," she said about the decorations.
The conditions have also been favorable for setting up the neighborhood displays. "This weather has been fantastic," Foertsch said. "And it's one place you don't have to wear a mask."
It takes Matt Welch about a month to get his Christmas display put together and ready for unveiling the Friday following Thanksgiving.
Jokingly comparing himself to Chevy Chase in "Christmas Vacation," Welch finally had to rent a storage unit to avoid stuffing his garage full in between Christmases. He has traveled as far as Missouri for items he saw for sale online that he thought would enhance his display at 401 W. Plains Drive in Oreana. 
"I've got a Chevy Chase cutout," Welch said. "There's a hole where the head is so people can get out of their cars and have their picture taken with it."
He started as a child, decorating the family home, and when he grew up and became a homeowner himself, it gave him the opportunity to go all out. He's not quite finished yet with this year's display, but because his neighbors need cheer more than ever this year with COVID-19 putting a damper on the holidays, he turned it on early for a quick sneak preview before the grand unveiling on Friday.
"After Thanksgiving, it will definitely be on in the evenings and I try to turn it off by 9:30 or 10 so as not to glare into my neighbors' houses," Welch said.
Gloria Martin and her family, including her daughter and grandchildren, will celebrate Thanksgiving and Christmas together and early this year, so she's already decorating in anticipation.
"This year is definitely different," Martin said. "We need – I need – joy."
Jenny Morrow's front porch still boasts fall decorations, but she has her tree up and it's placed in the large picture window so people driving by can enjoy it.
"Normally I don't (decorate this early)," she said. "I usually wait until after Thanksgiving. First of all, it's 2020, and I like my Christmas things, so I felt like I'd be at home longer to enjoy them. And I worked down in the basement a couple of weeks ago, and had to pull everything out of the storage room. It felt like it made sense to go ahead and put them up instead of putting it all back in storage."
Petals Gift Shop in the Hickory Point Mall operates the Christmas Shop located a short distance from the Santa Claus post in the center of the mall. Kari Calhoun, owner of the Christmas Shop, began the pop-up shop during the holidays five years ago.
Although many stores are suffering during the year of COVID, Calhoun said this year has seen a rise in sales. "It's been better than previous years," she said.
Calhoun purchased products for the holiday shop early in the year. "Before everything happened," she said about the pandemic and the restrictions.
The staff has heard positive feedback from customers regarding the store's inventory, Calhoun said. However, restrictions and shut-downs have been a concern for the Christmas shop's owners as well as their customers.
"I think that is a fear of everybody that owns a small business," Calhoun said. "We heard people were starting (shopping) early because you don't know what's going to happen."
Calhoun also believes her customers appreciate shopping at local businesses. "Even more than previous years," she said.
The customers visit the Hickory Point Mall store in search of various items. According to Calhoun, gnomes are popular this year. Socks continue to be their number one product. Sales of household decorations, traditional stockings and snowmen keep the store busy.
Each year, the Shuey family adds something new to their display. Josh Shuey's favorite is the green Grinch inflatable. "And really all of the decorations together," he said.
Their display often brings sight-seers through the Moweaqua neighborhood. Amanda Shuey said she has been approached by residents complimenting the decorations.
"Even in the daytime when nothing is up," she said. "They love it. It brightens the day a little."
---
Decatur Christmas decorations of the past
Bob and Nellie Blair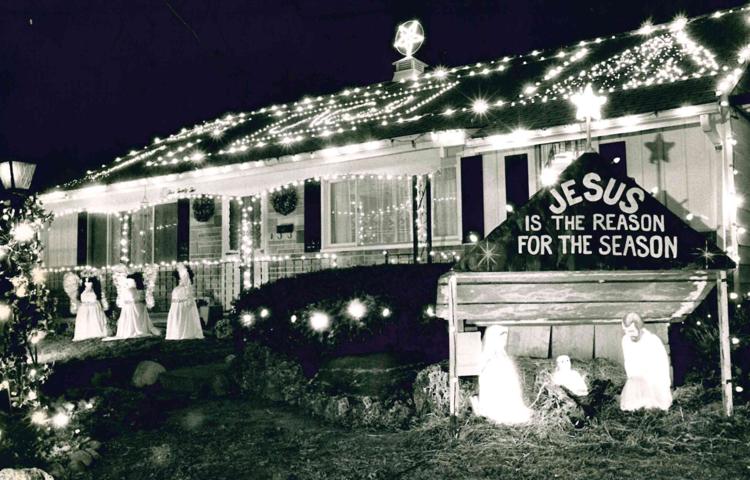 Santa Claus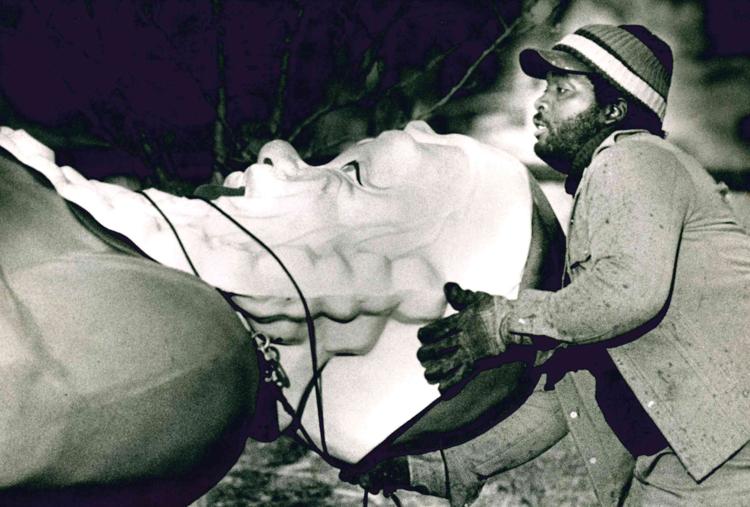 Plugging Santa in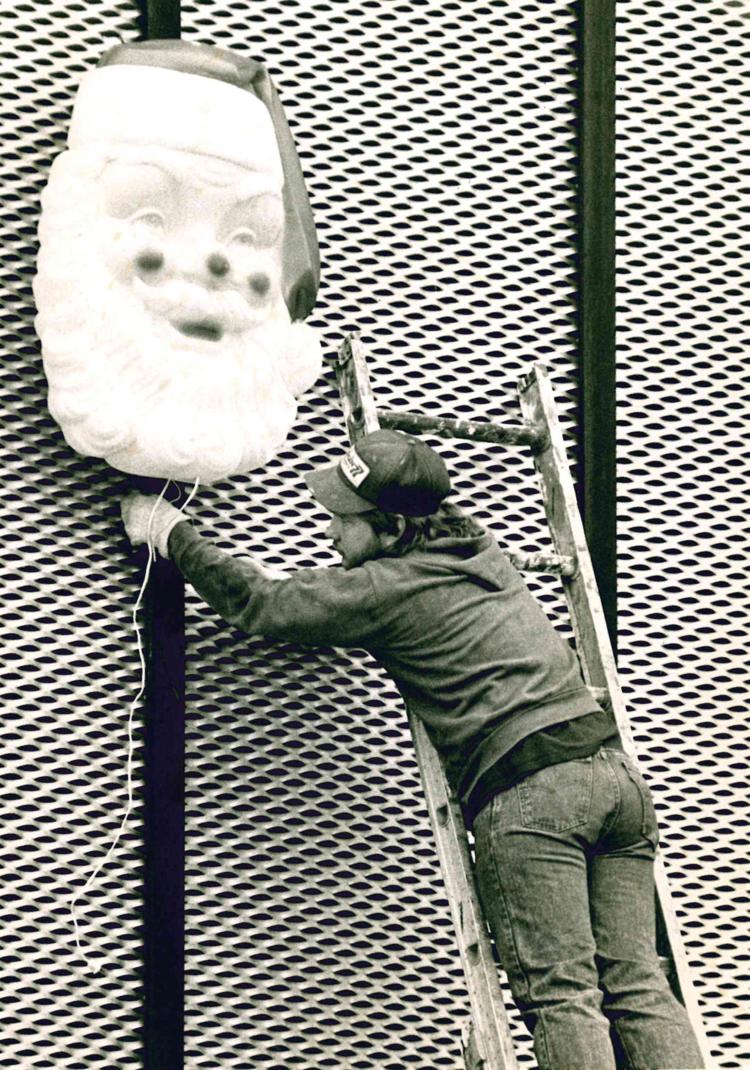 Window display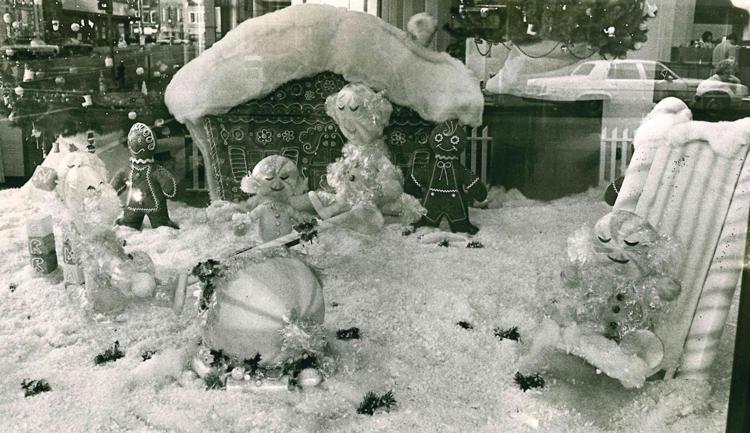 Artificial trees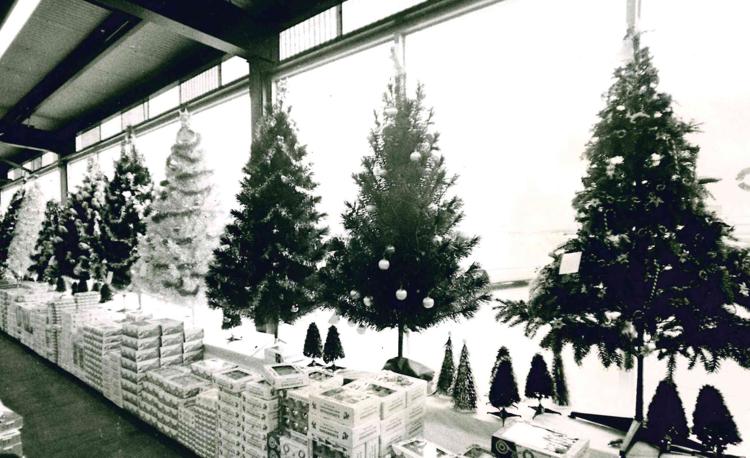 Wired for the season
Season's Greetings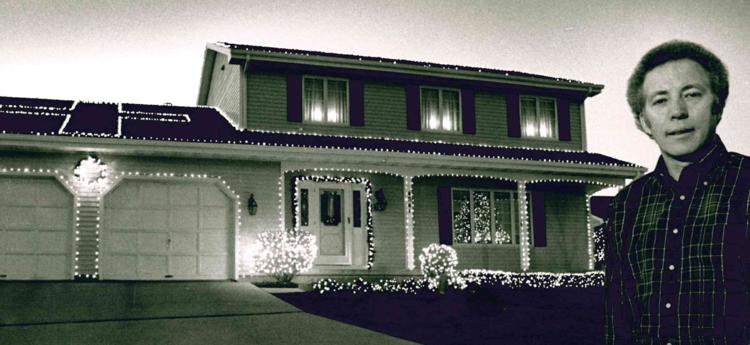 8,750 lights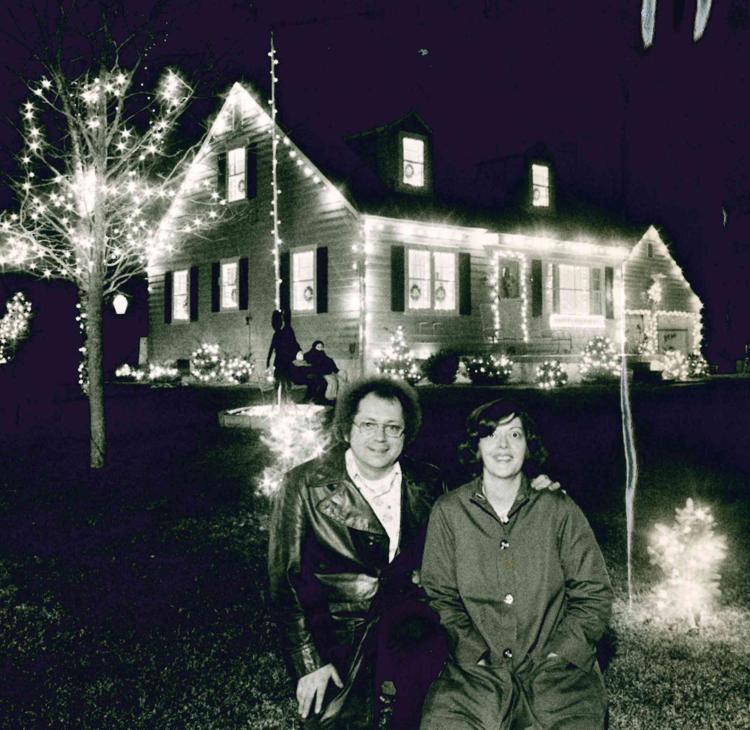 Religious category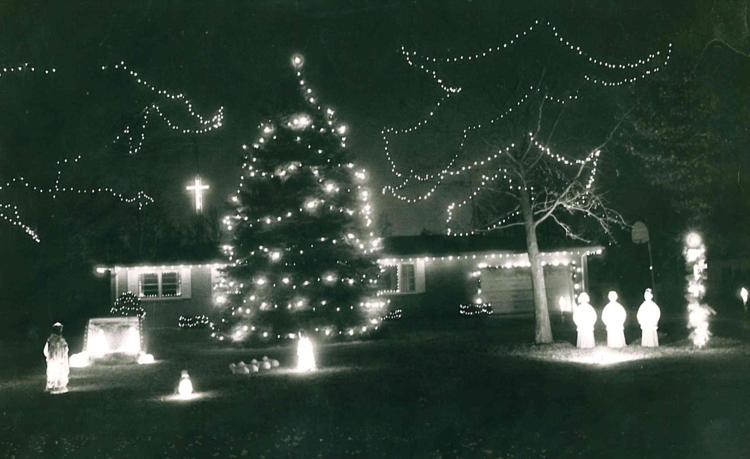 Darrell Beck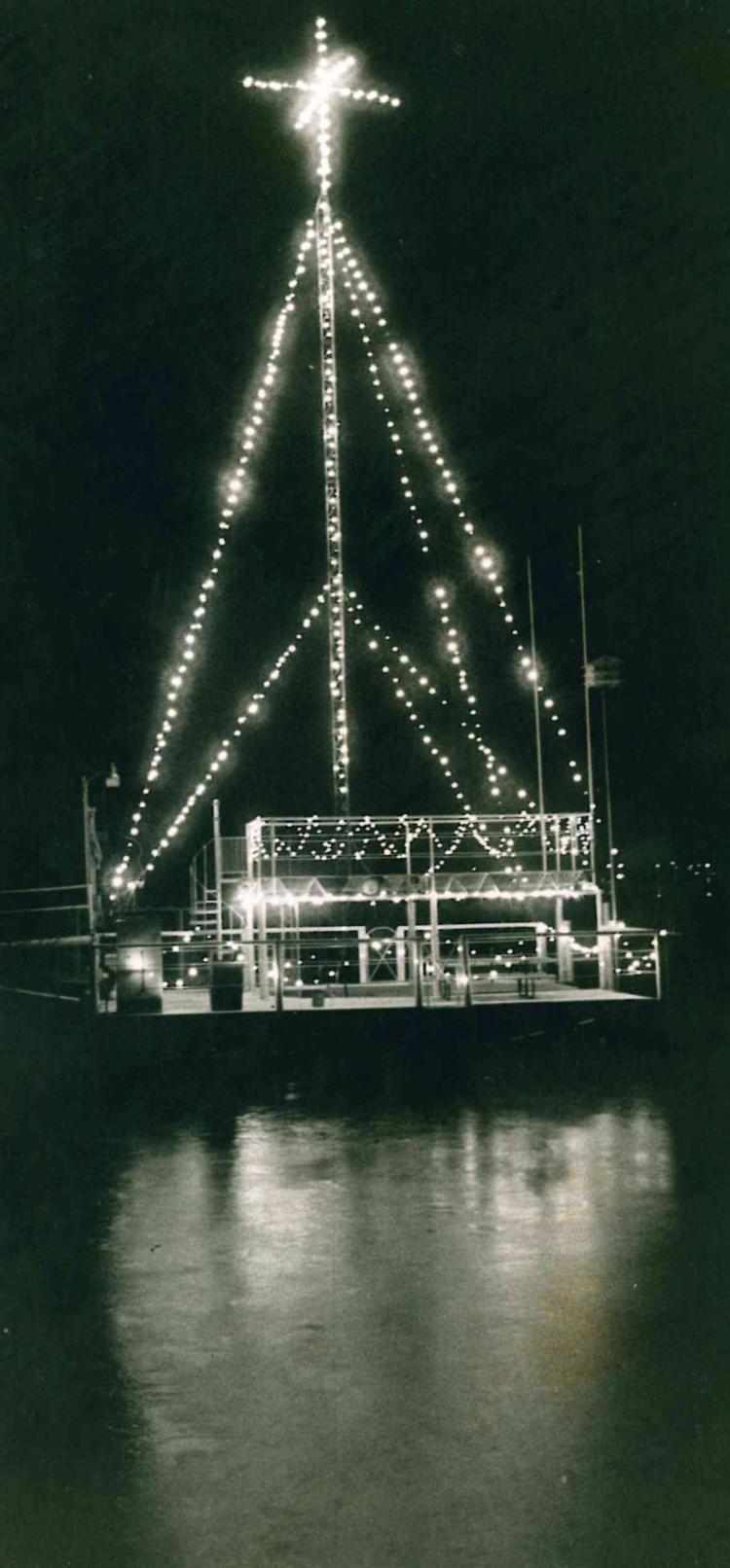 Non-religious category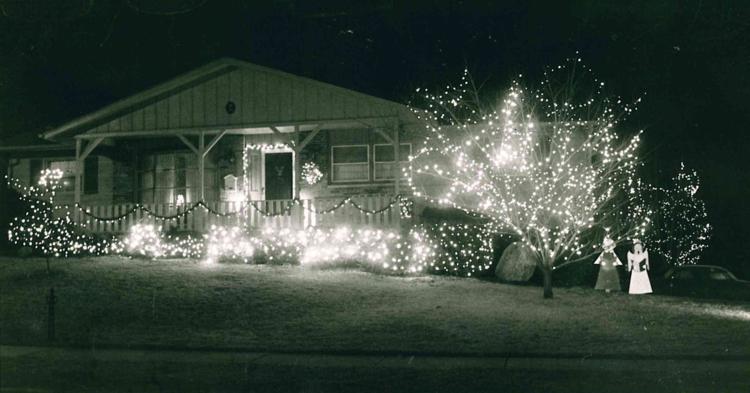 Mixture of themes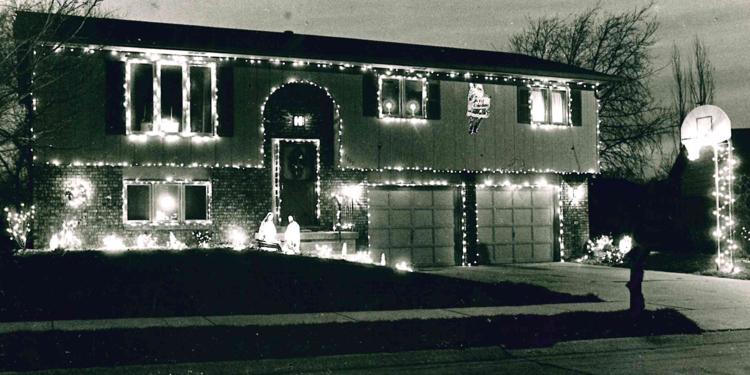 Santa Claus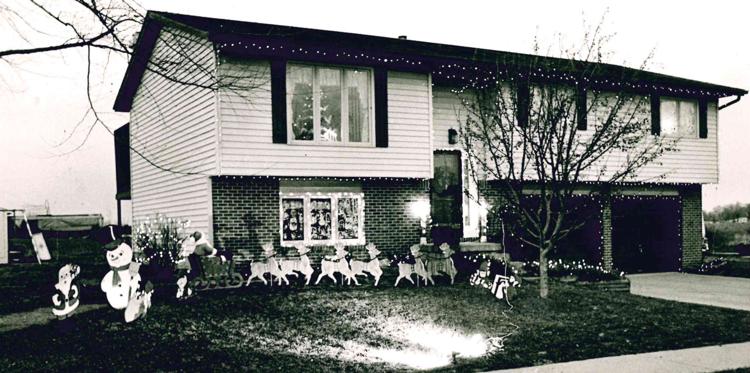 Pointsof light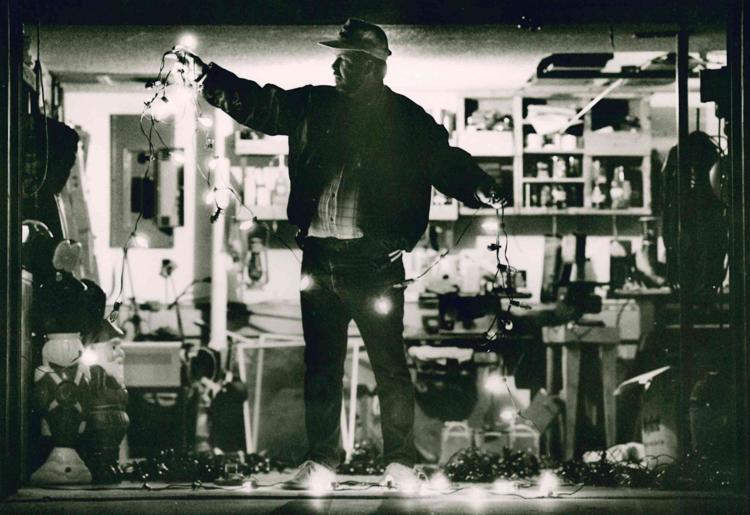 Disney Land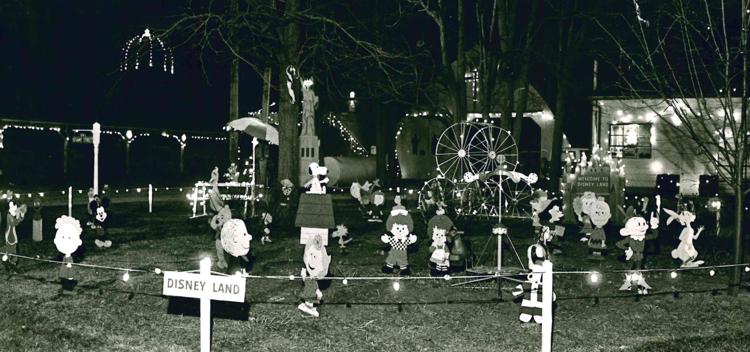 Holiday Glow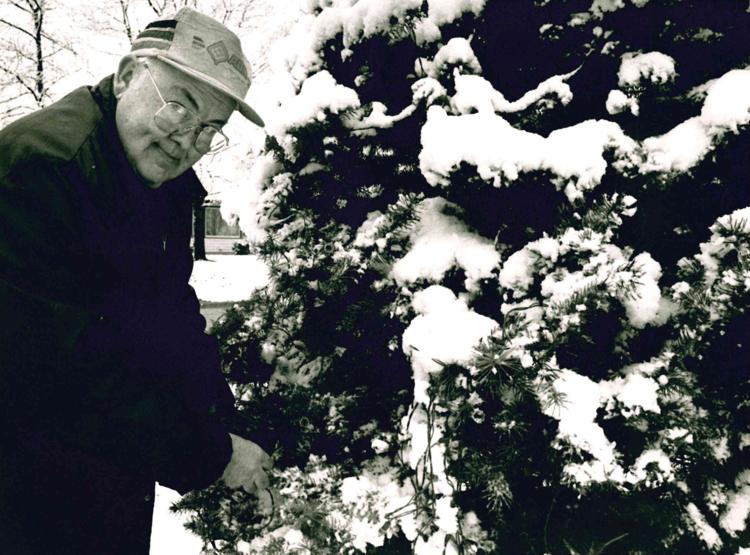 Christmas decorations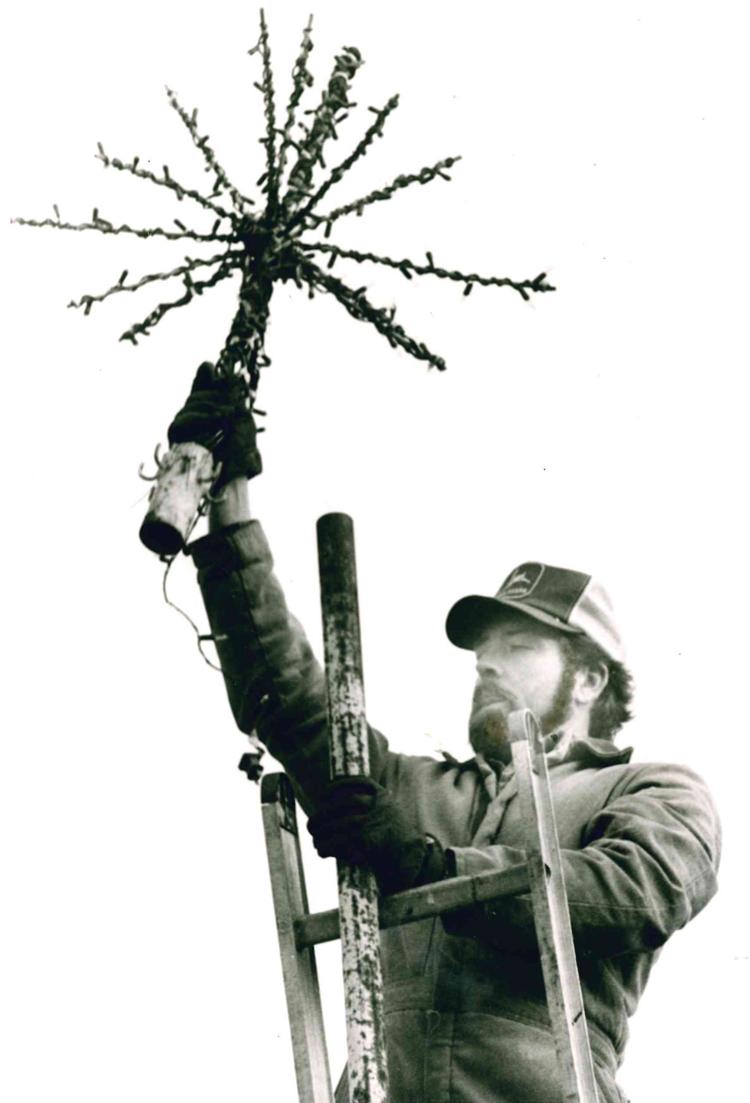 It's over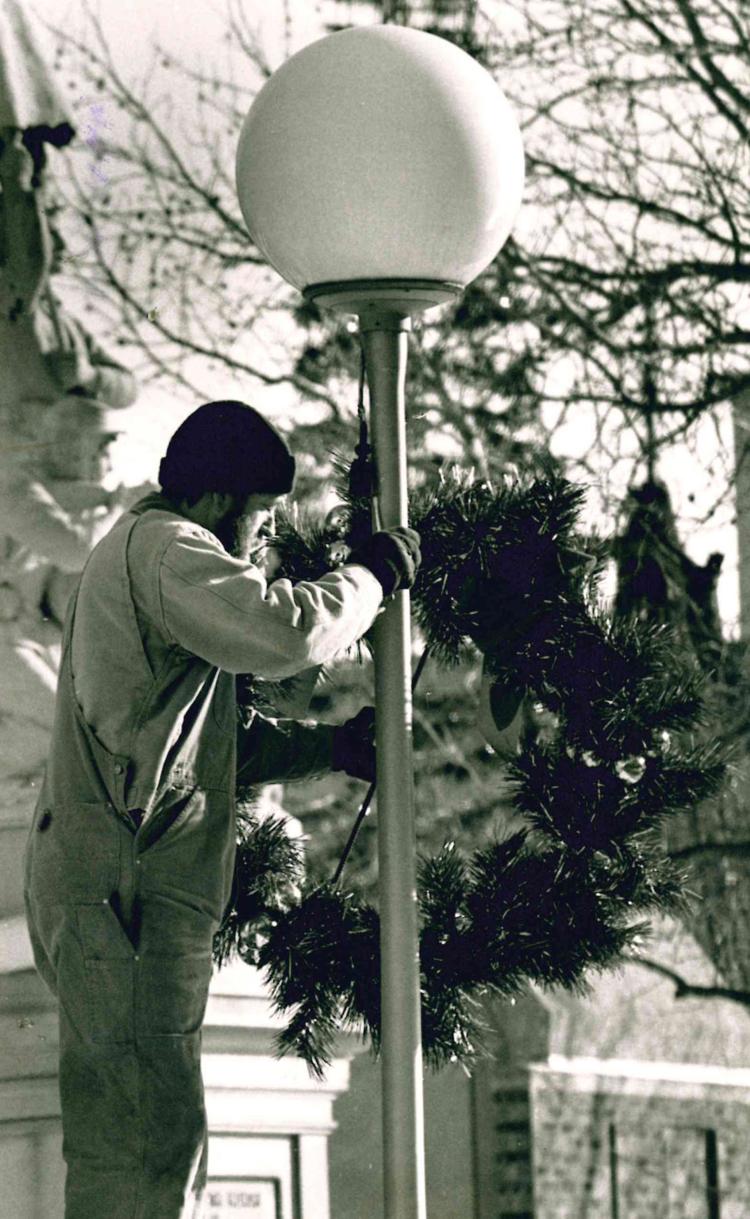 Shusters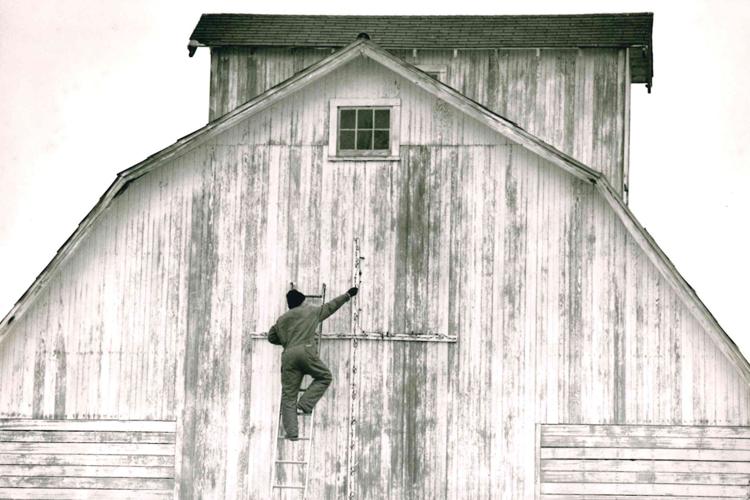 Tree trimming time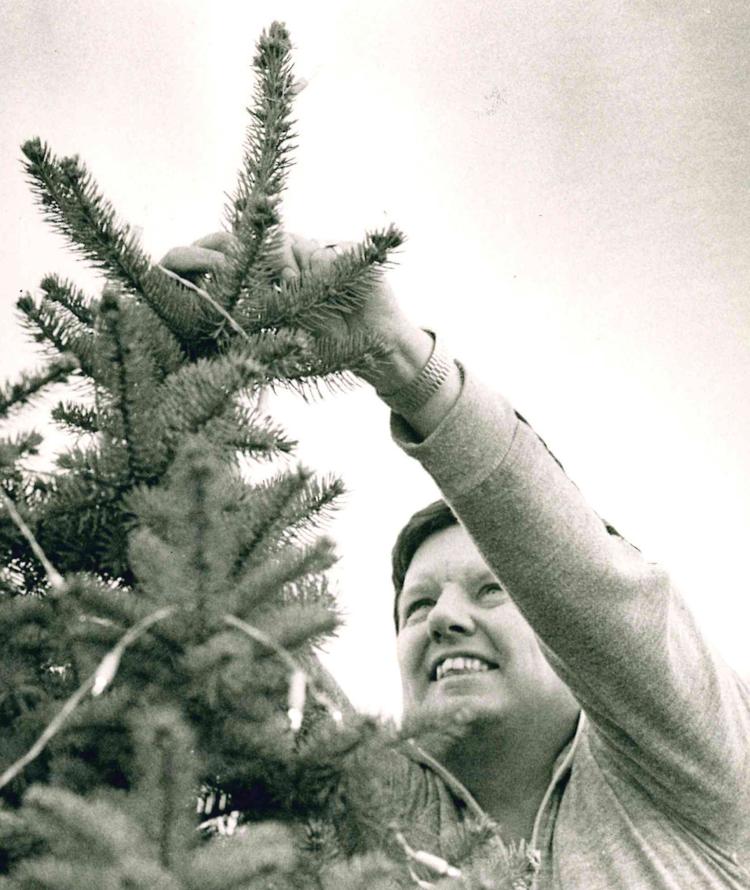 Christmas in the air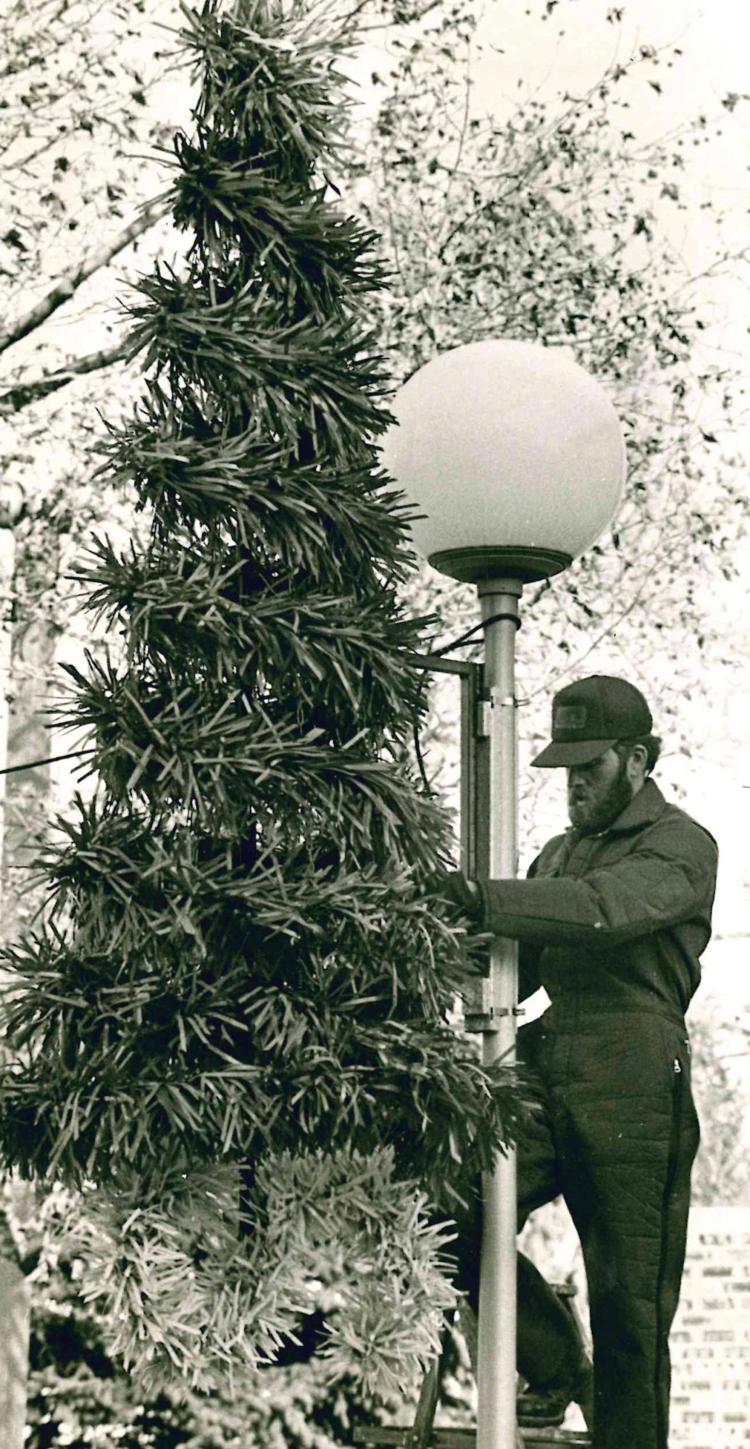 Christmas Cat
Santa heads for landing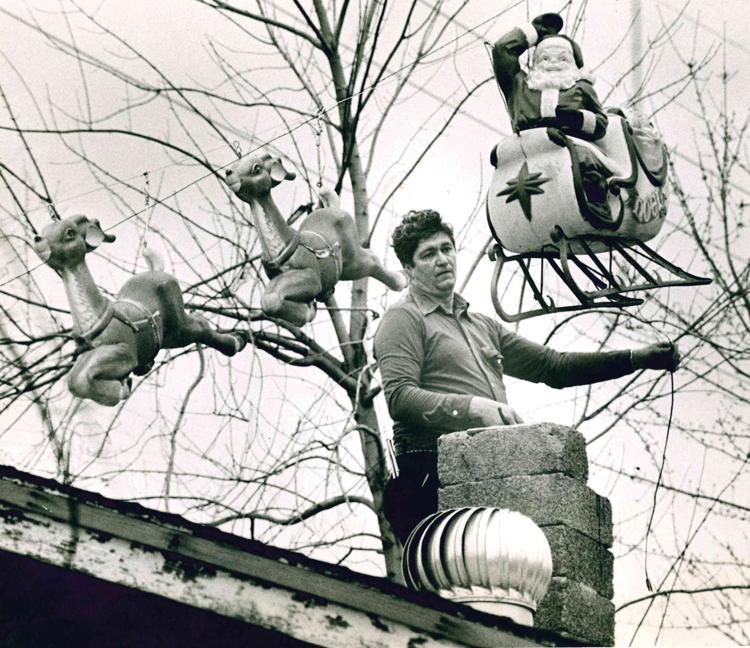 Contact Donnette Beckett at (217) 421-6983. Follow her on Twitter: @donnettebHR